Rachel Cossar is a master at self-presentation under pressure. She has been developing her skills ever since her early years as a highly competitive rhythmic gymnast and throughout a successful career at Boston Ballet. Upon retiring from company life, Cossar chose to adapt all the lessons she learned onstage in nonverbal communication and inspire a new sector: She started her own company called Choreography For Business, and is now helping the corporate world leverage their movement potential.
---
How she got into this career
"It started in 2008 with a food blog. By reflecting on the Boston food scene, I began to notice so many parallels between these two worlds. When you enter a restaurant, the hosts take you on a journey that can allow patrons to escape the doldrums of everyday life.
"I designed a program for the restaurant industry in 2017 titled 'Choreography in the Kitchen.' We worked on how to lift, bend and reach, while layering on top of that ideas of poise, presentation and performance.
"When I first retired, I worked in Harvard University's fundraising office. After reading about my 'Choreography in the Kitchen' classes, a colleague asked for a class at Harvard. I designed two programs highlighting the nuanced choreography that can help build authentic relationships—the foundation to all fundraising offices. Both sessions ended up with a long waiting list."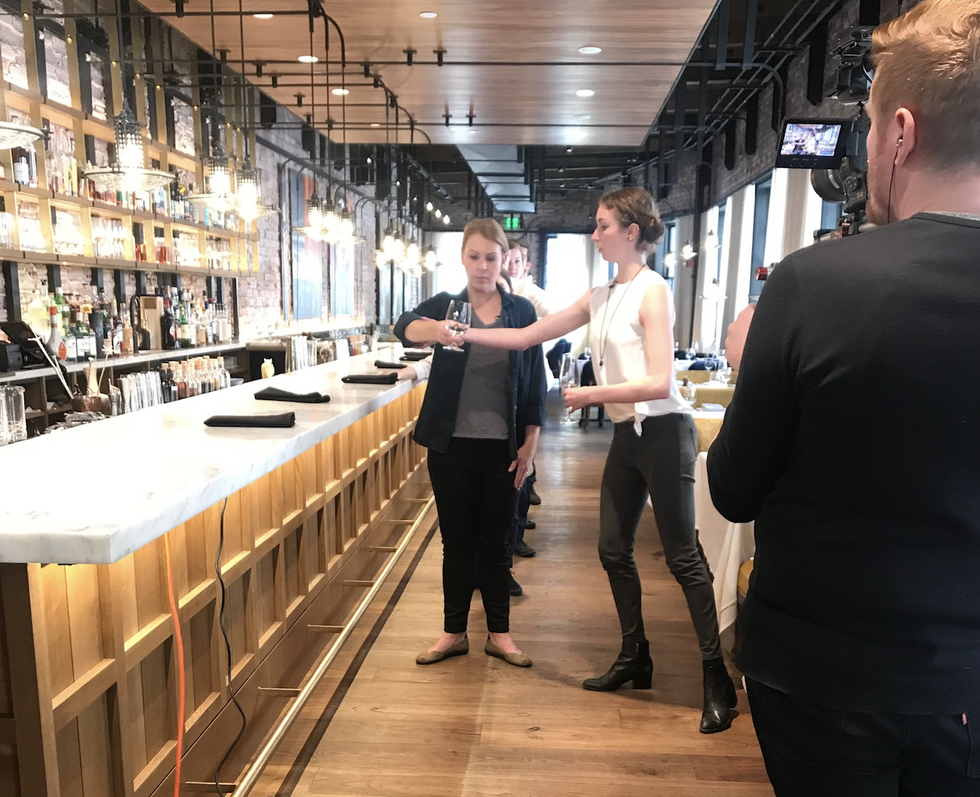 Courtesy Cossar
What the training is like
"I start each training by activating both body and self-awareness. We work on postural basics and movement mechanics, the way you stand, the way you walk, the way you leverage your body weight for power.
"One of the most powerful experiences I've had was preparing Matthew Shifrin, creator of LEGO for the Blind, for a TED Talk. In rehearsal, he was telling amazing, compelling stories about his life, all while standing stock-still. Here is a blind person who has never seen a human being move. We started isolating his body parts and making circular movements. I gave him an anchor posture and we talked a lot about how dancers open their upper body from the center so that their message can resonate outward. We worked on a vocabulary of arm motions, and I tried to get him to capture the feeling of the story he was recounting, connecting his body's motion to his words."
Her advice for other dancers
"Do not undervalue all the experience gleaned from being a professional dancer—the knowledge of yourself, your discipline, your ability to triumph under pressure, as well as your ability to communicate with and control your body. Your dance career doesn't have to exist in the past. Bring it with you into your next career and let it be a valuable asset to your future."