Inside Christine Shevchenko's Journey to Becoming Kitri—And an ABT Principal
Kyle Froman
Every soloist hopes and prays for the moment when their director offers that first big lead role. For American Ballet Theatre's Christine Shevchenko, it happened last November when artistic director Kevin McKenzie informed her that the following spring she'd dance the role of Kitri at the Metropolitan Opera House.
After three years as a soloist, she felt ready. Shevchenko was particularly glad that her first lead with ABT would be in Don Quixote. She'd won competitions with the third-act variation as a kid back at The Rock School for Dance Education. A few years ago, she danced the full ballet in Ukraine, the country where she was born, with the Donetsk Ballet. Plus, it's a fun ballet, she told me a few weeks before the debut. The whole cast is rooting for you, she says, clapping along, snapping their fingers.
---
I got to watch Shevchenko put the finishing touches on her interpretation in ABT's studios, and checked in with her occasionally before, the day of and after her debut.
The Preparations
Shevchenko began to rehearse in December. Since she knew the basic choreography already, she could focus on capturing the flamboyant, Spanish-flavored style and developing her interpretation. She was guided by ballet mistress and great former Soviet ballerina Irina Kolpakova, who focused more on presentation and technique, while McKenzie kept an eye on the big picture and worked on finessing the pas de deux.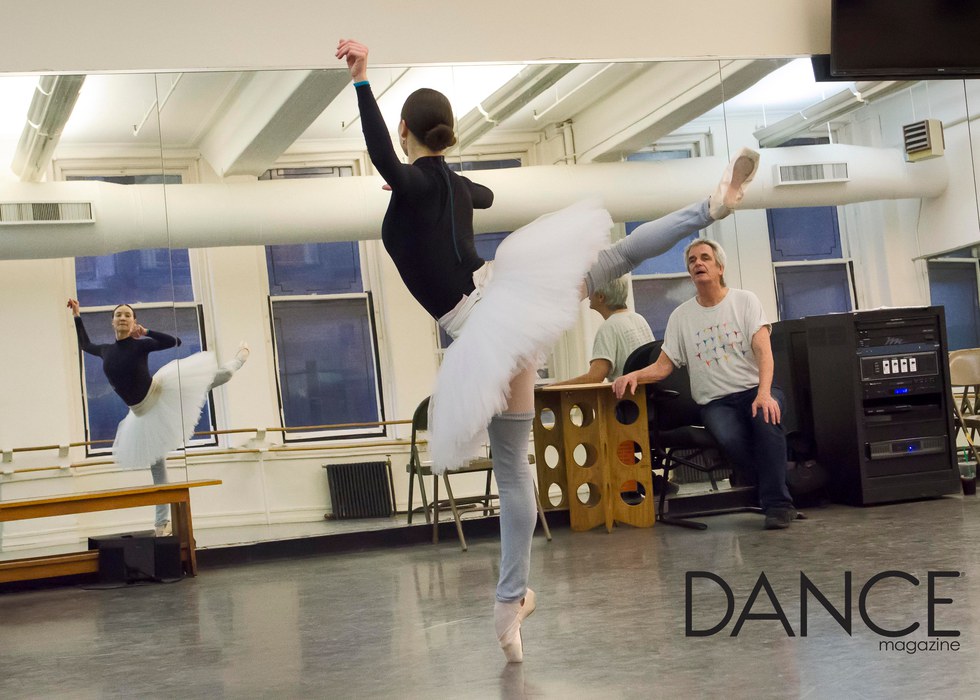 Kyle Froman
Shevchenko had to decide what she wanted her Kitri to be like. "Obviously, she's very fiery," she says, but there are many nuances that can be layered onto the role. Some dancers, like the late Russian star Maya Plisetskaya, have played her as a blazing, larger-than-life character. Shevchenko, a dancer with a more soft-edged, sunnier disposition, opted for a different model: Ekaterina Maximova, a petite, sparkling Bolshoi dancer born 14 years after Plisetskaya. "Her Kitri was a little bit more refined, but with that same fight and energy," says Shevchenko.
The first act presented the most challenges, mostly because the style—broad, explosive, almost masculine—felt the least familiar. Shevchenko worked with Kolpakova on achieving a radiance and line that would help her take up more space onstage without looking forced or tense. Kolpakova pushed her to dance bigger, to use her shoulders more, to be more open and expressive.
Meanwhile, Shevchenko also worked with acting coach Byam Stevens to get a fuller sense of what makes Kitri tick. "What we were working toward was more about a certain soulfulness," says Stevens. There's the obvious, extroverted side of the role, which, Stevens says, can be a trap. But why is she that way? "I think that because she grew up without a mother, she always needs everyone's attention," says Shevchenko. By the third act, once Kitri is convinced that her sweetheart Basilio is trustworthy, she can relax and rely on her poise.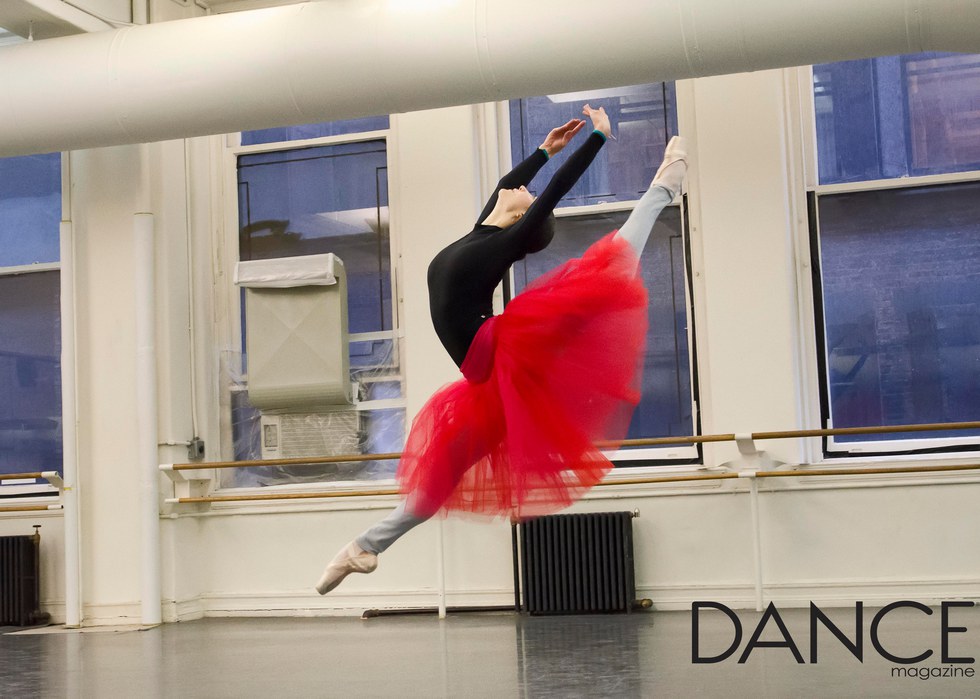 Kyle Froman
At a rehearsal with McKenzie about a month before the performance, Shevchenko seemed laid-back, open to trying different approaches. The one area she was still working on was her stamina. "I find the first act to be really exhausting," she told me, "because there's just so much jumping." To prepare, she was pushing the Gyrotonic and strengthening exercises, eating lots of anti-inflammatory foods like avocado and salmon, and making sure to get a lot of sleep.
The night before her debut, I texted her to see how she was feeling. "Very prepared and well rehearsed," she answered, "and I'm looking forward to just enjoying myself." She seemed remarkably calm. "She's incredibly confident," Stevens had told me earlier. "If she has a nerve, I don't know where that is."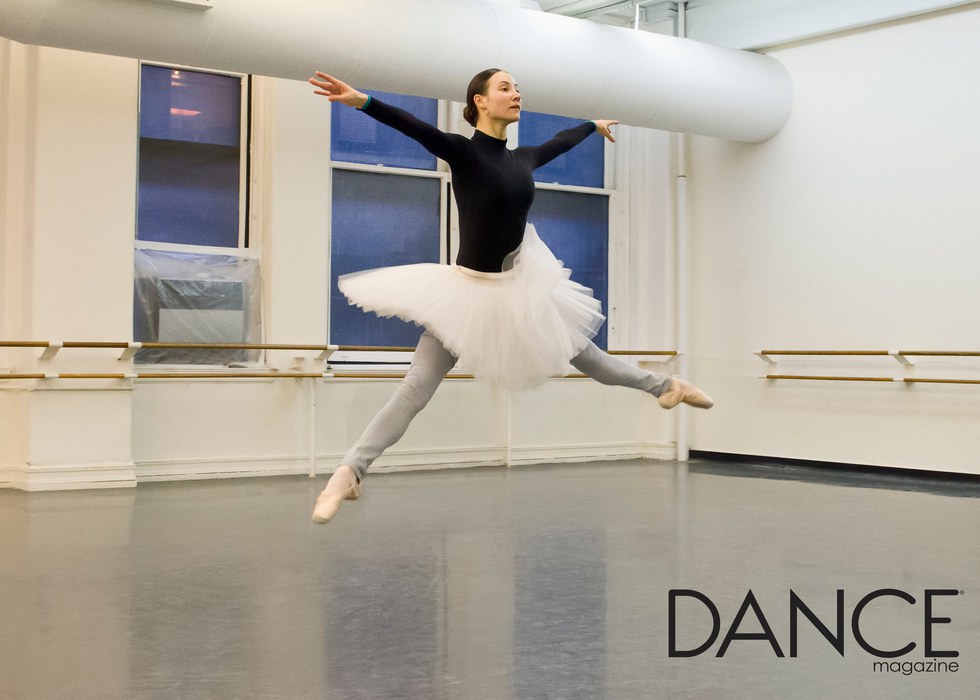 Kyle Froman
The Performance
On the morning of her matinee, Shevchenko was a little bit nervous—her first entrance, she says, was a blur. Still, she entered from stage left with a big, sailing jump and a bright, unforced smile. Her Kitri was playful and sunny. She didn't smack the stage with her fan; instead she sort of tapped it lightly on the beat. Her jumps were light and buoyant; her working leg flew up so high it looked like she might bop herself on the nose. (She didn't.)
She says she relaxed after her first variation. And her partner Alban Lendorf was a great source of support throughout the show. "I remember smiling at him and him smiling back." At each intermission, Kolpakova came back to offer support, along with a few suggestions, mostly about using her head more and dancing bigger. (This had been her constant refrain from the beginning of the process.)
Shevchenko's mother, stepfather and grandmother were in the audience, as well as her boyfriend, who, she says, was more nervous than she was. Backstage—and onstage—her friends cheered her on.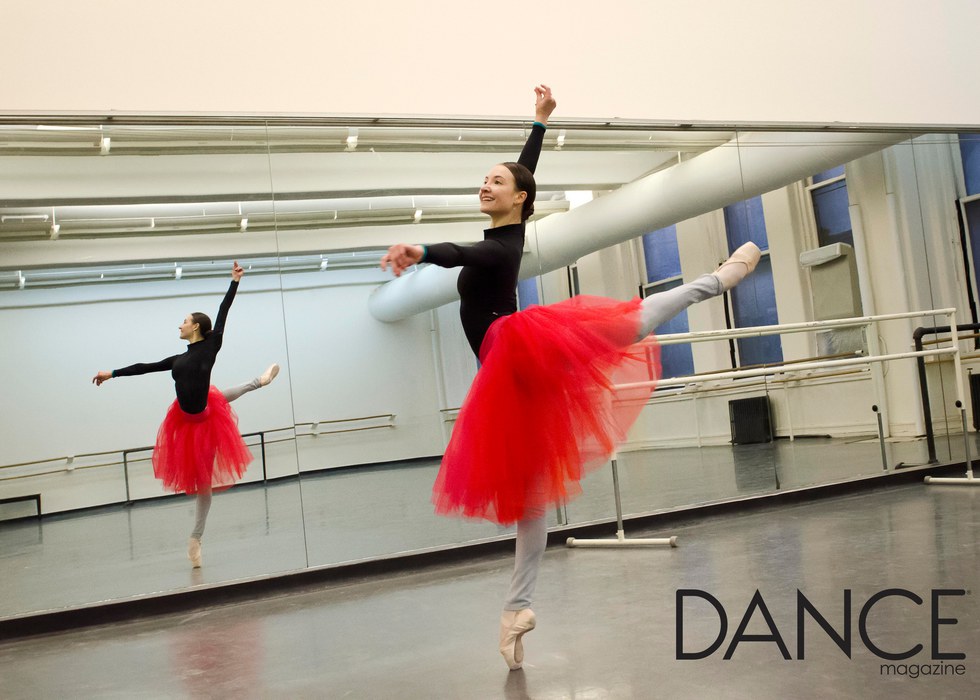 Kyle Froman
At one point in the third act she lost her balance in a promenade for just a fraction of a second, and then, at the start of her variation, she dropped her fan. Like a pro, she reached down, picked it up and kept right on going, without the slightest sign of distress. In fact, in the coda she peppered her fouettés with double turns, while showily opening and closing her fan. She was clearly enjoying herself.
The main takeaway from that first run was realizing how tiring it was to dance the whole ballet, from beginning to end. "I was surprised by how hard it was to get through it," she says, "just the exhaustion of it. After the first act you're so tired and you still have two more to go."
But there was something else: the sound of the applause at the end of her variations. "It felt crazy," she says, "that it was for me. I get goosebumps just thinking about it."
The Coda
The night after Shevchenko's debut, she got a call from McKenzie. Principal Gillian Murphy was injured—could she step in? So it turned out she got to dance Kitri not once, but two days in a row. She felt lucky she had a chance to apply Kolpakova's suggestions the very next night. "The whole week felt surreal," Shevchenko says. Even so, she slept well. "I think my body needed it."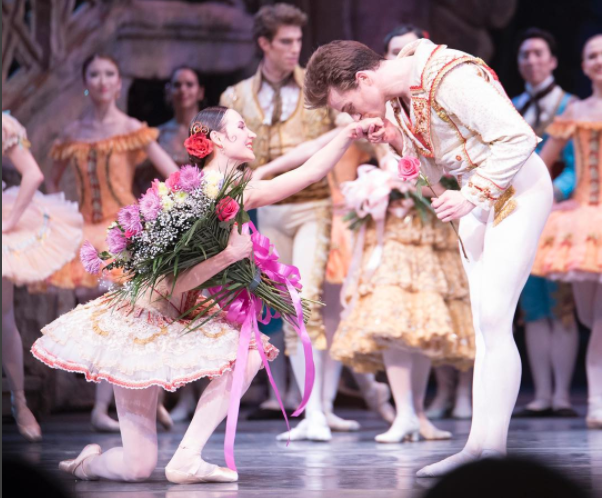 Photo via Instagram
Shortly after, she got more surprise news: Due to injuries, she would be debuting as Medora in Le Corsaire the following week. After cramming the choreography over the weekend, with the help of McKenzie, Kolpakova and Anna-Marie Holmes (the official stager of the ballet), she performed the ballet without a hitch. Another milestone, this one unexpected. Toward the end of the season she also had her scheduled debut in Balanchine's Mozartiana, alongside David Hallberg.
And then, in the company's final week at the Met, a prize that had seemed far-off in the future at the start of the season was hers: She was promoted to principal dancer.
Alexander Ekman's Midsummer Night's Dream was created for Royal Swedish Ballet. Photo by Hans Nilsson, Courtesy The Joffrey Ballet
Bales of hay, black umbrellas, bicycles—this Midsummer Night's Dream would be unrecognizable to the Bard. Alexander Ekman's full-length, inspired by Scandinavian solstice traditions and set to music by Mikael Karlsson, is a madcap celebration of the longest day of the year, when the veil between our world and that of the supernatural is said to be at its thinnest. The Joffrey Ballet's performances mark the seductively surreal work's North American premiere. April 25–May 6. joffrey.org.
Indumba investigates an African cleansing ritual. Photo by Ken Carl, via
bam.org
When Kevin "Iega" Jeff saw Fana Tshabalala's Indumba at the annual JOMBA! Contemporary Dance Experience in South Africa, he immediately knew he would ask Tshabalala to set the work on his company.

"There's an ancient energy in Fana's movement, a deep and trusted knowing," says Jeff, director of the Chicago-based Deeply Rooted Dance Theater. "Because I witnessed the raw humanity of his dancer's souls, I wanted my dancers to have that experience."
Keep reading...
Show less
StockSnap
When I wrote about my struggle with depression, and eventual departure from dance because of it, I expected criticism. I was prepared to be challenged. But much to my relief, and horror, dancers from all over the world responded with support and stories of solidarity. The most critical response I saw was this one:
"Dance isn't for everyone."
This may as well be a mantra in the dance world. We have become entrenched in the Darwinian notion that the emotionally weak will be weeded out. There is no room for them anyway.
Keep reading...
Show less
Cover Story
Apr. 16, 2018 04:00PM EST
Robert Fairchild is jumping into the next phase of his career feet-first. Photo by Jayme Thornton
In his final bow at New York City Ballet, during what should have been a heroic conclusion to a celebrated ballet career, Robert Fairchild slipped and fell. His reaction? To lie down flat on his back like he meant to do it. Then start cracking up at himself.
"He's such a ham," says his sister Megan Fairchild, with a laugh. "He's really good at selling whatever his body is doing that day. He'll turn a moment that I would totally go home and cry about into something where the audience is like, 'That's the most amazing thing ever!' "

Keep reading...
Show less
Name calling, physical intimidation and cyberbullying are all-too-common experiences among male dancers. Photo by Goh Rhy Yan/Unsplash
Growing up in a family-owned dance studio in Missouri had its perks for tap dancer Anthony Russo. But it also earned him constant taunting, especially in high school.
"There was a junior in my sophomore year health class who was absolutely relentless," he says. "I'd get tripped on my way to the front of the classroom and he'd say, 'Watch out, twinkle toes.' If I raised my hand and answered a question incorrectly, I'd hear a patronizing 'Nice one, Bojangles.' "
Keep reading...
Show less
Dance on Broadway
Apr. 21, 2018 09:30AM EST
PC Kevin Berne, courtesy Boneau/Bryan-Brown
Choreographer Sergio Trujillo asked the women auditioning for ensemble roles in his newest musical to arrive in guys' clothing—"men's suits, or blazers and ties," he says. He wasn't being kinky or whimsical. The entire ensemble of Summer: The Donna Summer Musical is female, playing men and women interchangeably as they unfold the history of the chart-busting, Grammy-winning, indisputable Queen of Disco.
courtesy www.today.com
Keep reading...
Show less


Get Dance Magazine in your inbox