Emma Sandall
Emma Sandall danced with Béjart Ballet Lausanne, the Royal Ballet, Scottish Ballet and West Australian Ballet. She teaches for companies and schools in Australia, Europe and America. She writes a regular column, Ask Emma, in Dance Australia Magazine. She is a certified personal trainer and Pilates instructor, and still performs from time to time and will keep on dancing as long as her hips allow!
News
May. 05, 2018 04:06PM EST
"This work is about daring to see we are full of paradoxes," says Sidi Larbi Cherkaoui. Photo by Koen Broos, Courtesy Cherkaoui
In 1995, when Alanis Morissette's Jagged Little Pill album stormed the airwaves, Sidi Larbi Cherkaoui was a young dancer in Antwerp, Belgium, taking his first steps toward a genre-mixing, category-defying career. In 2018, with more than 50 choreographic works and two Olivier Awards, he takes on the choreography of Jagged Little Pill, the musical, premiering May 5 at American Repertory Theater.
Keep reading...
Show less
BalletMet in company class onstage before a show. Photo by Jennifer Zmuda, courtesy BalletMet
Before she became the 20th century's most revered ballet pedagogue, Agrippina Vaganova was a frustrated ballerina. "I was not progressing and that was a terrible thing to realize," she wrote in a rough draft of her memoirs.
She retired from the Imperial Ballet stage in 1916, and for the next 30-plus years, devoted herself to creating a "science of ballet." Her new, dynamic teaching method produced stars like Rudolf Nureyev, Alla Osipenko, and Galina Ulanova and later Natalia Makarova and Mikhail Baryshnikov. And her approach continues to influence how we think about ballet training to this day.
But is the ballet class due for an update? Demands and aesthetics have changed. So should the way dancers train change too?
Keep reading...
Show less
Paul Vasterling. Photo by Anthony Matula
What should we dance about today and how should we go about it? Those questions were on the mind of Nashville Ballet artistic director Paul Vasterling this summer as he spent six weeks exploring new ways of telling stories through ballet as a fellow at NYU's Center for Ballet and Arts.
Over his 20 years as principal choreographer at NB, Vasterling has created a handful of narrative works, ranging from children's stories to Romeo and Juliet and Lizzie Borden (about the Fall River, Massachusetts woman tried and acquitted for the axe murders of her father and stepmother).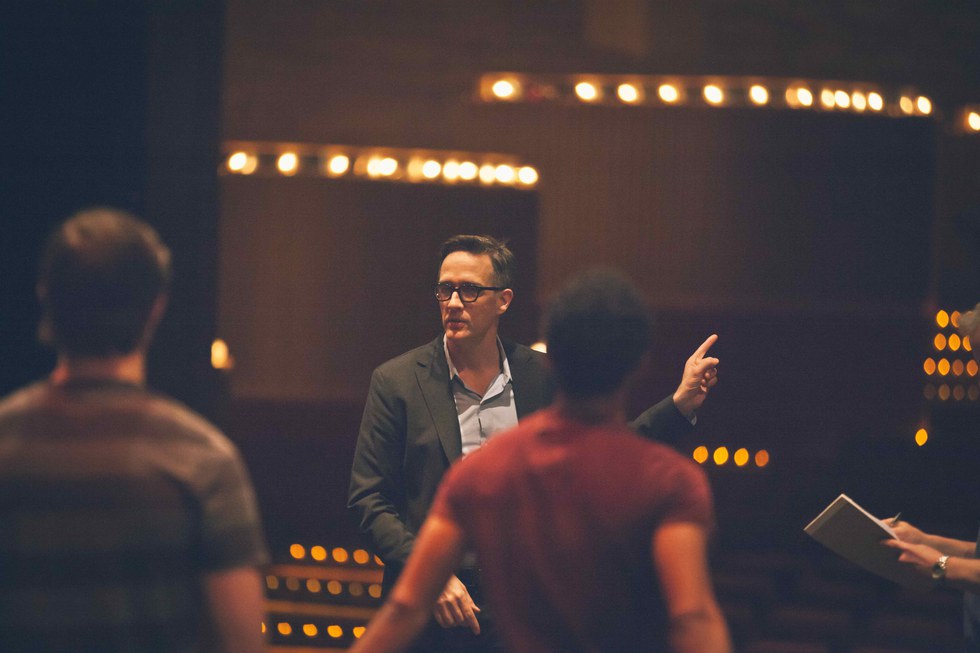 Paul Vasterling with Nashville Ballet dancers. Photo by Anthony Matula
Keep reading...
Show less
Get the print edition!


Get Dance Magazine in your inbox