Advice for Dancers
Mar. 28, 2018 06:18PM EST
Courtesy Josephine Lee
If your pointe shoe buying routine involves going online and clicking "reorder" on the shoes you've worn for years, it might be time to get a fresh, in-person assessment. Even a slightly different shoe can solve a host of issues—and help you avoid problems in the future. Find the best fit for your feet by avoiding these mistakes.
Keep reading...
Show less
Adriana Pierce made Acantilado on her colleagues at Miami City Ballet. Photo by Leigh-Ann Esty, Courtesy Pierce
Once Adriana Pierce caught the choreography bug as a teenager, dancemaking came naturally. More difficult was navigating the tricky situations that would arise when choreographing on classmates and friends. "If a rehearsal didn't go well, I'd worry that people didn't respect me or didn't like my work," says Pierce, who went on to participate in the School of American Ballet's Student Choreography Workshop twice, at 17 and 18. "I had a lot to learn: how not to take things personally, how to express what I wanted, when to push and when to back off."
Choreographing on your peers can feel intimidating. How can you be a leader in your own rehearsals when you're dancing at the same level the rest of the time? How can you critique your cast without hurting feelings? Avoiding pitfalls takes commitment and care, but the payoff is worth it.
Keep reading...
Show less
PC Kyle Froman, Courtesy Ailey
Attending the right summer intensive at the right time can be life-changing—and potentially career-launching. But it's up to you to make the most of the experience. From building your technique to trying new styles to expanding your network, getting everything you want from an intensive takes focus and planning. Strategize for success with these tips from five professional dancers looking back on what they wish they'd done differently during their own summer study years.
Keep reading...
Show less
Francisco Granciano, Courtesy PTDC
The minutes after curtain comes down can be the trickiest of a dancer's day: Despite your adrenaline high and the impulse to celebrate the night's achievements, you need to jumpstart your body's recovery so that you can take the stage again the very next day.
Smart dancers like Parisa Khobdeh follow a carefully calibrated routine during busy performance weeks, whether they're at home or on the road. The 14-year Paul Taylor Dance Company veteran shares her tried-and-true post-show rituals.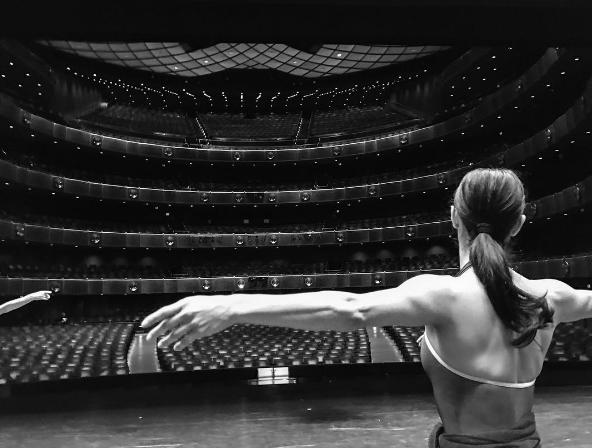 Photo by Francisco Graciano, via Instagram
Keep reading...
Show less
Show week can take a lot out of you. You might have early company classes, long tech rehearsals and late-night cast parties—not to mention the actual time you spend performing. But developing the right post-show routine can help you recover before the next time you hit the stage.
Fight Inflammation Fast
Start battling inflammation within 20 minutes after curtain drops, recommends Michael Leslie, San Francisco Ballet's Dancer Wellness Center director. "It's harder to get rid of swelling once you have it than it is to minimize it in the first place," he says. He advises icing, as well as using gravity—like putting legs up the wall. SFB has also invested in NormaTec recovery boots, which offer pulsed compression.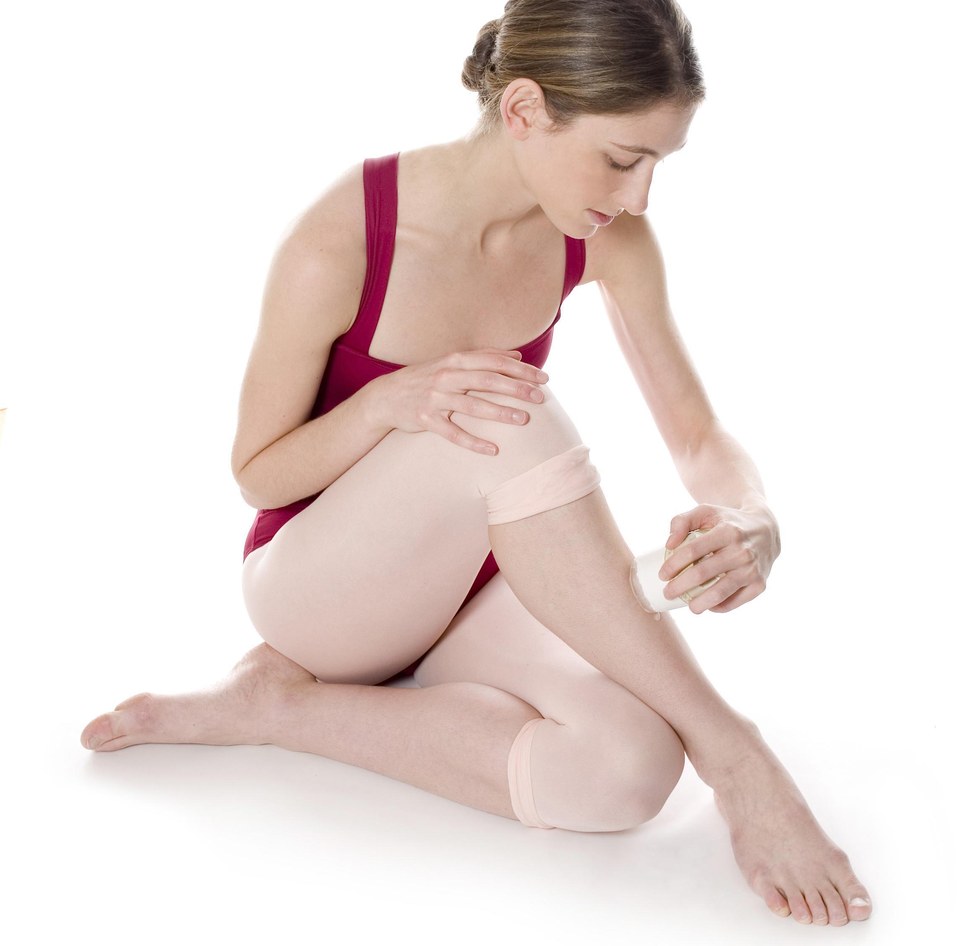 Keep reading...
Show less
August intensives can help serious ballet students fill the summer gap.
"If you've zeroed in on some place you like, get your foot in the door—physically, literally," says Kay Mazzo. Here, SAB's summer course. PC Rosalie O'Connor, Courtesy SAB
Last summer, Tessa Freeman spent five weeks at The School of Pennsylvania Ballet's summer intensive, and then put in three more weeks of serious training at Manhattan Youth Ballet's annual August Intensive in New York City. Freeman, 17, has studied year-round at MYB for six years, and started attending other intensives to become more well-rounded. "Going away means meeting different teachers and trying different classes," she says. "But then I come back to MYB, where it feels like home, to make sure I stay in shape for the next year."
Summer intensives are designed to be just that: intense. They can foster big breakthroughs in a short amount of time. With four- to six-week June and July intensives giving dancers a sense of forward momentum, it's no wonder that many pre-professional students opt to continue training in August, as well.
But dancers who go the multiple-intensive route should approach August programs with a clear vision of what they hope to achieve. There's no one-size-fits-all approach. They need to be prepared to let their bodies—potentially stronger than at the start of the summer but equally more injury-prone—guide the intensity of their approach.
Put Progress Into Practice
Many students register for August intensives because they fear getting out of shape as the summer winds down. They can also cement new corrections while they're fresh. "I want to hold on to any improvements I gained at my June/July program," says Alexandra Lopez, who graduated from the Nutmeg Conservatory for the Arts in Connecticut in 2015, and has attended her school's August program for several years, following midsummer intensives at BalletMet, Ballet Arizona and Bossov Ballet Theatre in Maine. "When I don't do anything in August, I feel like progress disappears before the start of the school year."
Teachers at late-summer programs are aware that most pupils have been studying elsewhere. Erin Fogarty, director of programming at MYB, notes that faculty will often ask August students, "What was a correction you learned at program X or Y?" She explains, "We want to continue to work with them on that issue, finding the best way for them to understand it."
Training vs. Performance
Modern class at Kaatsbaan, PC Gregory Cary, Courtesy Kaatsbaan.
Many—though not all—June/July ballet intensives conclude with a performance. Meanwhile, many—though not all—August intensives are more training-focused. For instance, the two-week August intensive at Nutmeg does end with a studio demonstration, but it's more about class—variations, pointework, partnering—than the four-week July program, which finishes with an onstage show with costumes, lights and makeup, says Victoria Mazzarelli, Nutmeg's artistic director.
At Kaatsbaan International Dance Center in Tivoli, New York, each of the summer's three-week Extreme Ballet intensives concludes with a studio showing, but focuses primarily on study. "When dancers come to our third session after a hard summer at other intensives, they find a low-stress environment where they can work with little pressure," says Gregory Cary, co-founder and artistic director at Kaatsbaan. "Here, you're taking class for steady growth, rather than to quickly get work onstage." By minimizing stressful rehearsals and removing the element of competition for roles, this schedule allows students to home in on technique and artistry. 
New Voices
Part of the purpose of going to a summer intensive is to branch out. Intensives allow dancers to network and encounter new points of view, which can help them plan their careers. But for younger dancers, attending multiple programs in a single summer can mean hearing too many new voices at once. "When there's been consistency in the training, and when they know the fundamentals, then getting outside that box can be a great experience," Mazzarelli says. "It's good for students to grow their roots a little bit."
Attending summer intensives at two (or more) different schools can put dancers at risk of losing sight of the technical hallmarks of their home studios. For instance, Kay Mazzo, co-chairman of faculty at the School of American Ballet in New York City, points out, "At SAB, we have a very exact syllabus. We don't want young dancers to learn to turn or jump differently." Balanchine teachers will have different expectations than Vaganova or Cecchetti instructors.
Dancers who are mature enough to distinguish what their year-round teachers ask of them from what other methodologies demand may be able to avoid this pitfall. Those who are venturing into a new environment for the first time, or who aren't as confident in their home style, may want to consider one away-from-home intensive, followed by August training in a familiar setting.
Class with Stella Abrera at Manhattan Youth Ballet. PC Erin Fogarty, Courtesy MYB.
The Case for Rest
Spending the entire summer in the studio may not be right for everyone. Students often dance exponentially more at a summer program than they do during the school year. Continuing at that breakneck pace can lead to burnout and injury, putting dancers at greater risk going into the fall semester. And some teachers prefer for their students to do no more than one intensive per summer. Mazzo says, "When you're young, it's easy to get back in shape, so we tell our dancers to take the month of August completely off and let their bodies rest. Swim, take walks—but don't take class!"
Of course, there's a middle ground between dancing all day, every day and spending August on the couch. Dancers might take a few ballet classes per week, give themselves a home barre each morning, or cross-train with yoga, Pilates or swimming. At Manhattan Youth Ballet, students have the option to sign up for one, two or all three weeks in August. That flexibility frees them up to relax and pursue other interests. "We don't want our dancers to run their bodies into the ground," Fogarty says.
With the right attitude and clear goals, dancers who plan a summer packed with training can reap great benefits. "Dancing so much for so many weeks can seem daunting at first," Lopez says, "but if you use the August intensive to enjoy how you've grown, it makes it easy to keep going." Her bottom line: "You want to be able to look back in the fall and appreciate how far you've come." 
Keep reading...
Show less
Inside DM
Apr. 14, 2016 07:39PM EST
Does Cirque du Soleil have what it takes to tackle the Great White Way?
Photos by Jim Lafferty
It's mid-February, two months before Cirque du Soleil's Paramour begins previews on Broadway, and the full cast and creative team have come together at Grumman Studios on Long Island for their second-ever "stumble-through" of the first act. The setting is Hollywood's Golden Age, and the leading men, film director A.J. and composer Joey, are both in pursuit of actress-poet Indigo's heart.
While the actors sort through their love triangle, Paramour's dance ensemble rehearses a rousing Wild West number, complete with do-si-dos, heel-kicks and fouetté turns. In the same scene, the show's acrobats mark through a series of tumbling, teeterboard and Russian beam tricks. Director Philippe Decouflé and associate creative and staging director West Hyler pace in front of the stage, observing the action. Choreographer Daphné Mauger races from performer to performer, giving one-on-one corrections. Despite the controlled chaos, there's excitement in the air.
"In its 30 years of existence, Cirque du Soleil has become known for visual spectacle, physical virtuosity and incredible music and costumes—so it seemed only natural for the next step forward to be a dive into storytelling," says Scott Zeiger, the president and managing director of Cirque du Soleil Theatrical, a new division of the company that focuses on story-driven productions.
With Zeiger's guidance, Cirque hopes to enter a new market—though this isn't the company's first attempt at a song-and-dance show. One of its few missteps, the vaudeville-infused Banana Shpeel, closed after just six weeks in New York City in 2010 amidst poor reviews that said the show was not cohesive. "From that ill-fated production, Cirque learned its lesson about needing to drive story as much as beauty and acrobatics," Zeiger says.
Cirque du Soleil maintains long-running productions in Las Vegas, Walt Disney World and Tokyo, and has had a lot of success with its touring arena shows. But the company has never secured a permanent home in New York City, though productions that have toured there have done exceedingly well. One major hurdle: finding the right space. "Two years ago, we started with discussions of what a Cirque show might look like in a Broadway house," says Zeiger. "We toured every theater on Broadway. The Lyric"—which was once home to the stunt-focused Spider-Man: Turn Off the Dark and, most recently, On the Town—"was the best suited for the acrobatic feats our audiences expect." The Lyric Theatre is one of the largest Broadway houses, with nearly 1,900 seats, and is comparable in size to Cirque du Soleil's Las Vegas venues. 
For the creative team, Zeiger and Cirque's creative guide Jean-François Bouchard hired both Cirque visionaries and Broadway veterans to ensure that story and spectacle went hand in hand. Decouflé, a French choreographer and director known for large-scale, innovative, abstract dance productions, was teamed with Hyler, whose directing credits include the national tour of Jersey Boys and the Big Apple Circus.
The cast also represents the coming together of two worlds. There are 22 acrobats and 16 musical theater veterans in Paramour. That's more performers than a typical Broadway show, but far fewer than Cirque's biggest productions, which feature as many as 60 people. To accommodate the smaller cast the budget mandated, Paramour's acrobatic choreographer Shana Carroll (who performed with Cirque du Soleil for years before co-founding a circus troupe, Montreal's 7 doigts de la main) was tasked with finding multitalented acrobats. "Normally, Cirque can use really specialized performers," she explains. "For this, our acrobats had to have two or three skills—otherwise the puzzle wouldn't fit together."
Rehearsals began in January, with the acrobats, dancers and actors working separately. Mauger did her research on classic Broadway-style dance, and worked with Decouflé to develop a vocabulary that meshed their French sensibility with the all-American setting and story. On the acrobatics side, the choreographic process remained true to Cirque's experimental ways. "Acrobats have to find movement in their body in order for it to look good and be safe," says Carroll. "I might have a vision for a sequence that doesn't work for that acrobat. There's a lot of give and take—try this, try this."
When the cast came together, the acrobatic and dance ensembles used rehearsal downtime to share their respective skills; while some of the dancers have tumbling experience, few of the acrobats have formal dance training. "They've been teaching us how to stand on our hands. We've been teaching them how to tendu and pas de bourrée," says dancer Justin Prescott, whose Broadway credits include Fela!, Motown: The Musical and Gigi.
Decouflé and his team, meanwhile, remained focused on trying to seamlessly merge Broadway ingredients—plot, pacing and slick song-and-dance numbers—with Cirque du Soleil's magic, whimsy and acrobatic prowess. "I have images in my head for every part of the show," says Decouflé, "but I'm always curious and concerned with what is happening in front of me. If I see someone very strong, I want to use his talent. We have to follow the script and the story, but we're also keeping our eyes and minds open."
With Paramour, Cirque says the end goal isn't just creating a critical and commercial success, but also launching a new theatrical model. "Choreographers like Busby Berkeley and Merce Cunningham—in their styles, no one else did what they were doing," Decouflé says. "I hope this show, created in such a unique way, will also be unique." Cirque is betting on its success, and already has plans for a second foray into theater. This past winter, the company partnered with NBC to create a live version of The Wiz for TV, and will remount the musical during Broadway's 2016–17 season.
"Storytelling through circus, with the circus performers playing characters, just hasn't been done on this scale," Carroll says. "And the creation process is a new way of working for Cirque. I designed some acrobatic acts based on a concept in the script. For other scenes, the act came first, and was worked into the story. And then for others, everything—including the dancing—developed together. It's a true hybrid." 
Kathryn Holmes is a writer and dancer based in Brooklyn, New York.
[SlideDeck2 id=34407]
Keep reading...
Show less
Inside DM
Mar. 31, 2016 09:36AM EST
What should you eat before a performance? It can be challenging to find foods that give you the right amount of energy without weighing you down. But what's perfect for one person won't necessarily work for another. Every dancer has to experiment to find their own ideal pre-performance menu.   
Photo by COSTAS, Courtesy MMDG.
Lauren Grant
Dancer, Mark Morris Dance Group
Start strong: "I always start a show day with a great breakfast. I love steel-cut oats because they provide sustained energy. The night before, I'll boil the oats, then turn the heat off and let everything steep overnight. In the morning, I'll reheat them and add coconut oil, bananas, cinnamon and high-quality cultured butter or grass-fed whole milk."
Throughout the day: "After breakfast, I stick to smaller meals: a few unsalted pistachios or a little whole-milk yogurt for bursts of protein."
Advice: "Once when I was 16, before dancing Aurora in Sleeping Beauty, I only ate a bowl of Raisin Bran and lost steam by the end of the Rose Adagio. But there were also times early in my professional career when I ate too much—you don't want your body trying to digest onstage. Smaller, calculated, nourishing meals throughout the day are better."
Mathilde Froustey
Photo by Erik Tomasson, Courtesy SFB
Principal dancer, San Francisco Ballet
Pre-show meal and snacks: "If the ballet starts at 8 pm, I'll eat a meal that includes bread or cereal around 4 pm. After that, I'll keep my blood sugar up using something I discovered when I ran half-marathons: GU Energy Gel. It has minerals, vitamins, a little caffeine and some sugar. I also have drinks with electrolytes to avoid cramps or getting dizzy or tired."
Post-show dinner: "When I've had a good performance, I like to celebrate after with a nice salad, cheese and red wine."
Feeding the soul: "I always have a little dark chocolate before a show."
Advice: "It can be taboo in ballet to talk about food. If it's hard for you to find a balance between staying thin and fit but also having enough energy, speak to a nutritionist or a doctor. There's no shame in asking for help to be better onstage."
Photo by Gene Schiavone, Courtesy ABT.
Cory Stearns
Principal dancer, American Ballet Theatre
Favorite pre-show meal: "A ham or turkey sandwich—something plain that will give me protein and lasting energy."
Dressing-room snacks: "I often get a banana and a chocolate chip cookie in case I need a bite during the performance. I drink Gatorade or, if it's a particularly difficult show, these electrolyte drinks called Sqwinchers, which keep cramps away and give me extra energy."
Timing: "If I'm dancing something I'm anxious about, I'll eat no later than two hours before—two and a half hours is perfect. Otherwise, I can eat within an hour of the show."
Nutrition inspiration: "After once dancing with a huge weight in my stomach from eating half a cheese quesadilla and some tomato soup, I started researching how tennis players eat. Tennis is comparable to ballet—it's anaerobic, with intense bursts of activity. I use their eating habits for inspiration."
Photo by Matthew Murphy, Courtesy On Your Feet!
Marielys Molina
Ensemble, Broadway's On Your Feet!
Vegan values: "I've been vegan for six years. I've learned that even if I eat something small, I need to make sure it has nutritional value."
Favorite pre-show meal: "A quinoa bowl with black beans, spinach, red cabbage, corn and avocado. It's delicious and light, and gives me energy."
Dressing-room snacks: "Raw almonds, a banana with peanut butter or almond butter, or green juices with fruit."
Tip: "When it's a two-show day, I need a good breakfast—scrambled tofu with avocado in a gluten-free wrap, or oatmeal with bananas, walnuts, maple syrup and raisins. The biggest thing I've learned is to not eat a big meal in between the shows." 


Get Dance Magazine in your inbox