Six Ways to Get Better at Getting Rejected
Jim Lafferty
Allison Beler has auditioned for the Radio City Rockettes more than a dozen times. In 2014, she made it all the way through the final round. "I was waiting on a phone call for a job," she says. The call didn't come.
Rejection is inevitable in dance. But it still hurts. Beler, 31, says she's toughened as she's gotten older, but she still calls her mom and cries as soon as she steps onto the street after being cut.
Your ability to recover from rejection may strengthen with experience, but according to Joel Minden, a clinical psychologist and former ballroom dancer who works with dancers in Chico, California, it's also a skill that can be cultivated.
---
Avoid "The Three P's"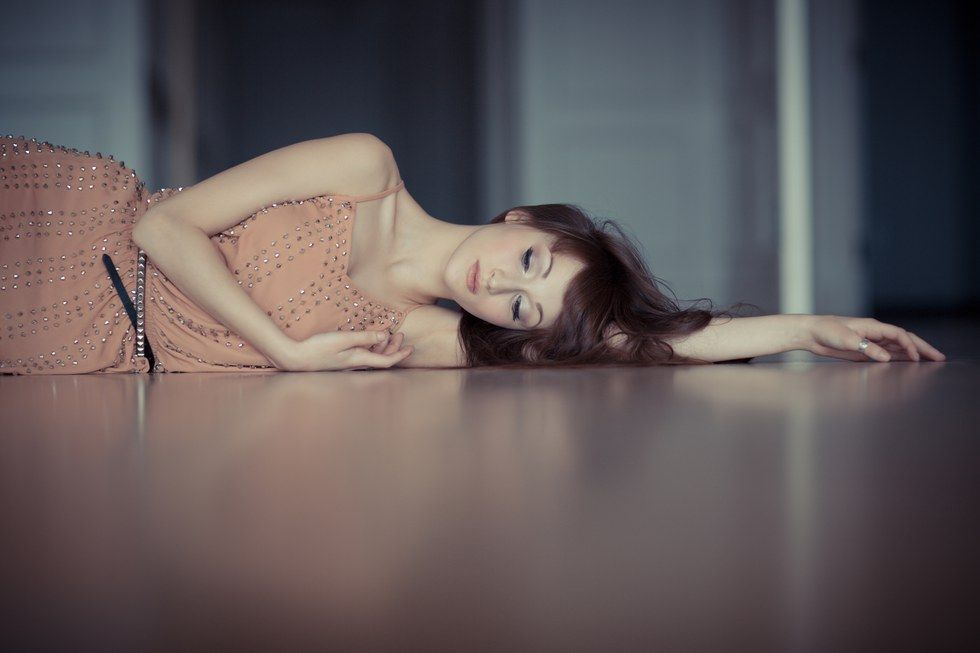 StockSnap
Pay attention to how you explain a rejection to yourself, Minden says. Watch out for what psychologists call "the three P's": Does it feel personal, permanent or pervasive? "Personal would be, 'I just don't have what it takes to dance at a high level,' " he says, "rather than externalizing the reason and saying, 'The people who rejected me are looking for something else.' " Thinking the situation is permanent means telling yourself you'll never be good enough. And pervasive means thinking it's not an isolated setback but an issue that extends to other areas of dance.
Pay attention to your reasoning, especially if after you land a role you're likely to say you got lucky, rather than acknowledging you're a good dancer who worked hard. The idea that every failure is personal and every success is thanks to external factors isn't just unproductive, it's highly unlikely to be true.
Look at the Evidence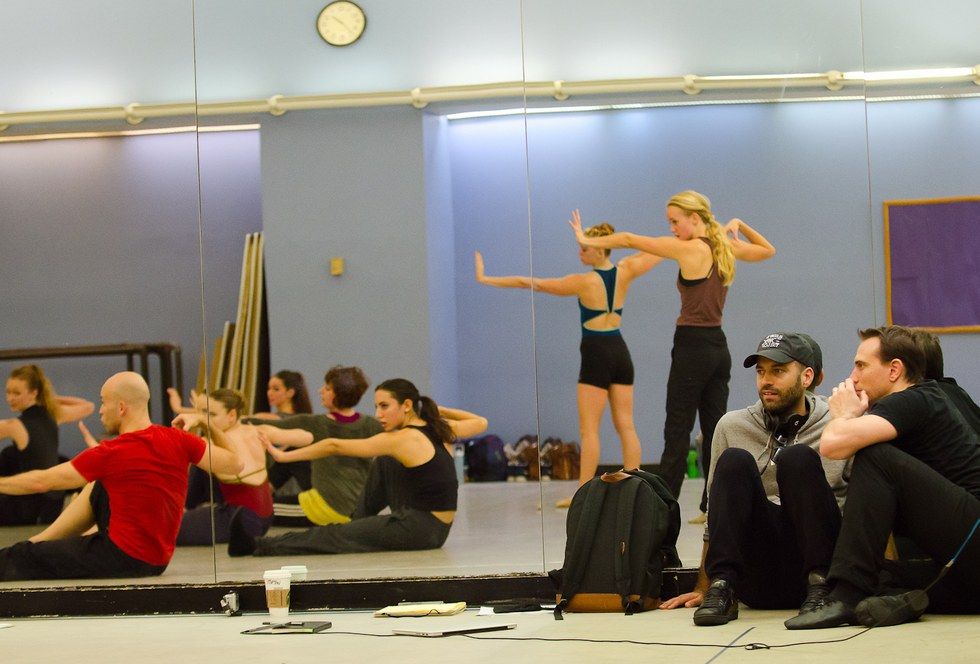 An LA Dance Project audition. Photo by Kyle Froman
If you're telling yourself you didn't make the cut because you're a lousy dancer, look at the data, Minden suggests. What evidence is there that you're a bad dancer? What about evidence that you're a good dancer? Consider the feedback you get from teachers or directors, and whether you're working to constantly improve.
Get Perspective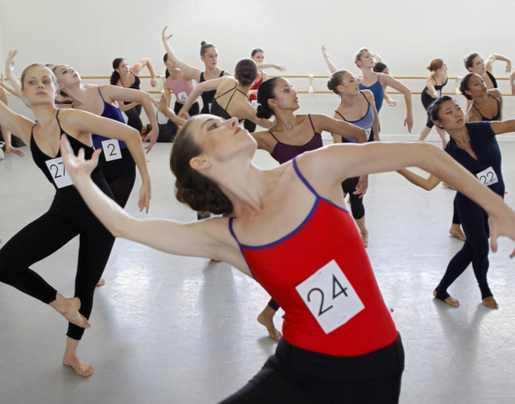 Graham audition
If you're devastated after being rejected—or if your fear of rejection threatens to derail an audition before it begins—remind yourself there's a world outside of this experience. Amanda Lenox, a counselor who works with dancers in New York, suggests asking yourself questions like: What's for dinner? What are you going to wear tomorrow? "Take your mind outside of what's happening in the present," Lenox says. The idea isn't to hide from your feelings—it's to get a little distance until you're ready to address them.
Find Positivity and Productivity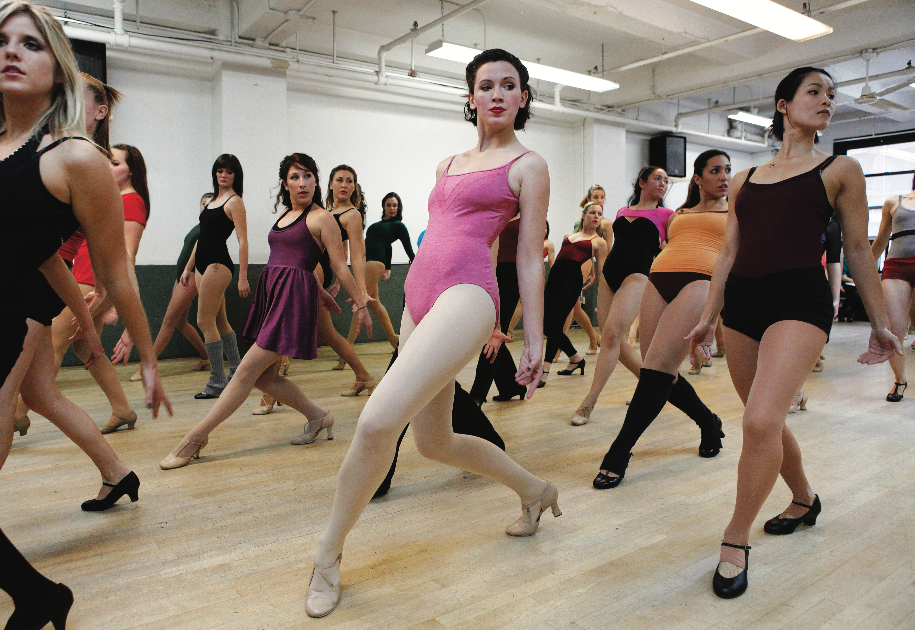 A cattle call for the national tour of A Chorus Line. Photo by Rachel Papo
After a tough audition, Beler sometimes takes herself out to lunch as a treat. Other times, she heads straight to class. "I want to remind myself I belong in this world," she says. "After a two-hour ballet class, I feel like a million bucks. I know I worked on my technique and bettering myself today."
Doing something to make you feel happy or accomplished—or both—can help shake off the funk of rejection. That could mean using your frustration to fuel your dancing, but if you're not ready to take class right away, don't force it. "If you beat yourself up, it's going to prolong the process of healing," Lenox says. "Choose an activity that will make you feel good."
Fake It Till You Feel it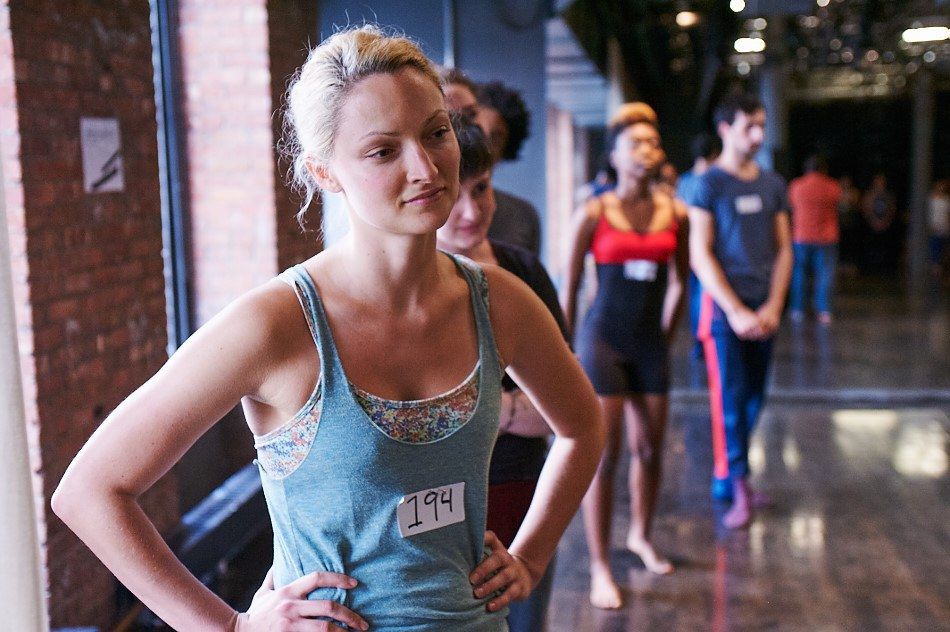 Auditioning for Brian Brooks. Photo by Jim Lafferty
In dark moments, you may feel like you don't want to dance anymore. Even if that's true, you don't want to make a heat-of-the-moment decision. Remember that emotions are temporary, and that you don't have to let them dictate your behavior. Instead, think about your values, Minden says. If you still love dancing and you know that this latest rejection is just a setback along the way to something you want, you can choose to keep dancing, even if you are upset: "I don't feel like doing it right now, but I'm going to keep at it." Let your thoughts and emotions be authentic—if you're bummed out, let yourself feel bummed out. But you can behave however you want, and that may change how you feel.
Love the Process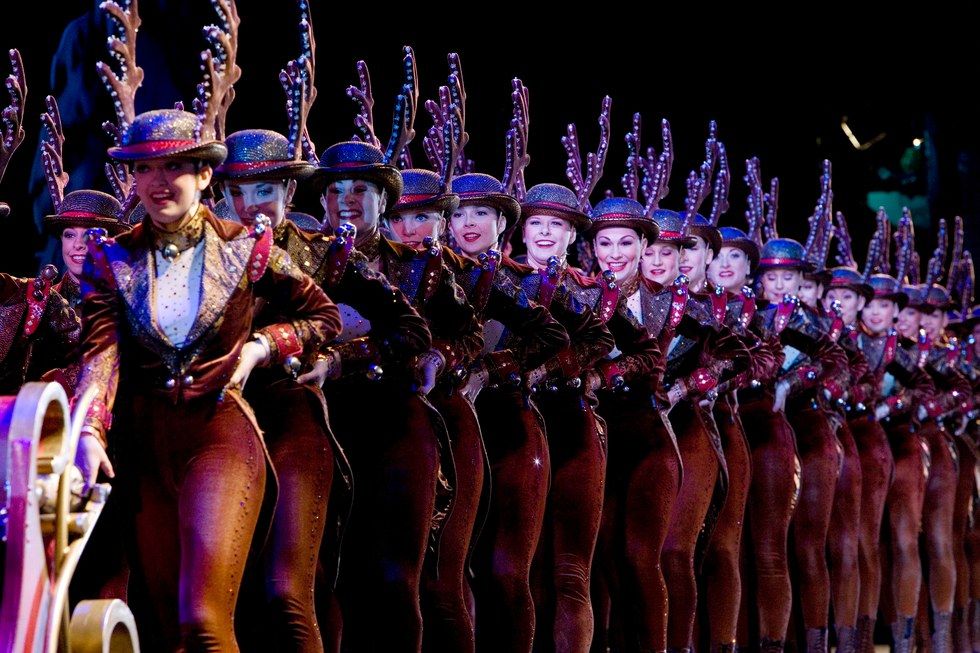 The Rockettes. Photo by Rachel Papo
Remind yourself that dance is a journey. Work on a process-oriented outlook: "I'll just keep at it and try to make little improvements every day." Minden says, "Get feedback. Figure out what's going to help you take that next step."
Beler says she won't stop auditioning until she has to. "It's that fire within me that says I'm going to keep striving for this dream until it's physically impossible or until I get a piece of feedback that tells me, 'It's time. You need to be done with this,' " she says. "Dancing like a Rockette and seeing myself looking like a Rockette keep me going back."
Related Articles Around the Web
News
Oct. 18, 2019 11:54AM EST
Photo by Gabriel Davalos, Courtesy Valdés
For decades the name Alicia Alonso has been virtually synonymous with Ballet Nacional de Cuba, the company she co-founded in Havana in 1948. Alonso died on October 17, just shy of what would have been her 99th birthday. In recent years, she had stepped back from day-to-day decision-making in the company. As if preparing for the future, in January, the company's leading ballerina, 42-year-old Viengsay Valdés, was named deputy director, a job that seems to encompass most of the responsibilities of a traditional director. Now, presumably, she will step into her new role as director of the company. Her debut as curator of the repertory comes in November, when the troupe will perform three mixed bills selected by her at the Gran Teatro de la Habana Alicia Alonso. The following has been translated from a conversation conducted in Spanish, Valdés' native tongue.
Keep reading...
Show less
Left: Hurricane Harvey damage in Houston Ballet's Dance Lab; Courtesy Harlequin. Right: The Dance Lab pre-Harvey; Nic Lehoux, Courtesy Houston Ballet.
"The show must go on" may be a platitude we use to get through everything from costume malfunctions to stormy moods. But when it came to overcoming a literal hurricane, Houston Ballet was buoyed by this mantra to go from devastated to dancing in a matter of weeks—with the help of Harlequin Floors, Houston Ballet's longstanding partner who sprang into action to build new floors in record time.
Keep reading...
Show less
Sara Mearns in the gym. Photo by Kyle Froman.
New York City Ballet principal Sara Mearns wasn't sure she was strong enough. A ballerina who has danced many demanding full-length and contemporary roles, she was about to push herself physically more than she thought was possible.
"I said, 'I can't. My body won't,' " she says. "He told me, 'Yes, it will.' "
She wasn't working with a ballet coach, but with personal trainer Joel Prouty, who was asking her to do squats with a heavier barbell than she'd ever used.
Keep reading...
Show less
Alicia Alonso with Igor Youskevitch. Sedge Leblang, Courtesy Dance Magazine Archives.
Her Dying Swan was as fragile as her Juliet was rebellious; her Odile, scheming, her Swanilda, insouciant. Her Belle was joyous, and her Carmen, both brooding and full-blooded. But there was one role in particular that prompted dance critic Arnold Haskell to ask, "How do you interpret Giselle when you are Giselle?"
At eight, Alicia Alonso took her first ballet class on a stage in her native Cuba, wearing street clothes. Fifteen years later, put in for an ailing Alicia Markova in a performance of Giselle with Ballet Theatre, she staked her claim to that title role.
Alonso received recognition throughout the world for her flawless technique and her ability to become one with the characters she danced, even after she became nearly blind. After a career in New York, she and her then husband Fernando Alonso established the Cuban National Ballet and the Cuban National Ballet School, both of which grew into major international dance powerhouses and beloved institutions in their home country. On October 17, the company announced that, after leading the company for a remarkable 71 years, Alonso died from cardiovascular disease at the age of 98.
Keep reading...
Show less