How Dance Helped Me Work Through My Autism and Open Up to Others
Author Isaac Iskra
At first I didn't consider the possibility of becoming a dance major. In high school, I wanted to be a doctor. I started college on the pre-med track, but found myself waking up in the middle of the night with an urge to express myself physically. I would get out of bed and go dance on top of the parking garages on campus.
---
With high functioning autism, I had a difficult time socializing. I pressured myself to force conversation. I thought that if I simply told myself to get over the social anxiety and force a smile, it would make things better. This didn't turn out too well—I would be exhaust myself trying to talk to others and still feel frustrated that I couldn't make friends.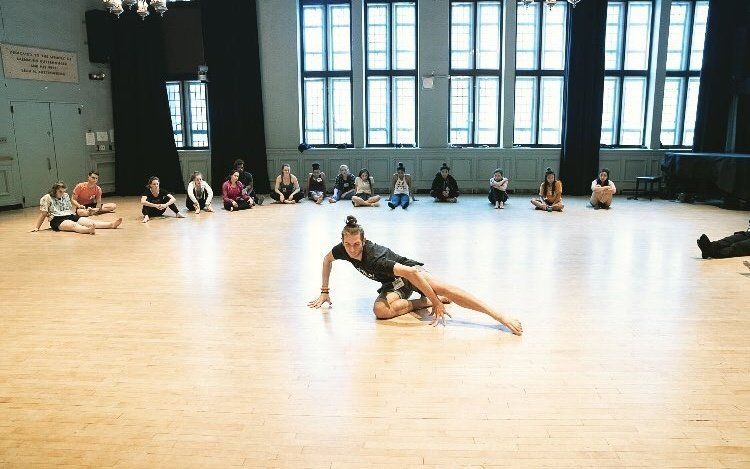 One day, I came across an article about how much communication relies on body language. I wasn't skilled at speaking, but I figured that if I became more proficient at moving my body and understanding body language, I would get better at communicating.
My friend Maya suggested that I audition for The University of Texas at Austin dance department, and the next thing I knew, I got my acceptance letter.
My time in the dance department was challenging, to say the least. At the freshman orientation, I had a sudden panic attack at how many people were in the room and had to remove myself to the second floor, rocking back and forth for some time. I wanted desperately to be friendly, but I just didn't know how to do it.
Once, in technique class, we had a visiting choreographer come lead the class. He did not speak at all and only went through the movement, adding on little by little. It was the first time I had ever experienced a class where speaking was almost non-existent and without any explanation of what his body was doing.
I had another panic attack and had to sit out for 10 minutes while I collected my thoughts and reassured myself that the classroom was a safe space to dance.
It was also difficult for the other students to feel like they could come up to me and talk. I was always as nice as I could be, but I was a 21-year-old transfer student dancing with 18 year olds. For about two months, I was alone at a barre while the other students would crowd the surrounding barres so they wouldn't be near me. They had their cliques and their friends and I just didn't seem to fit.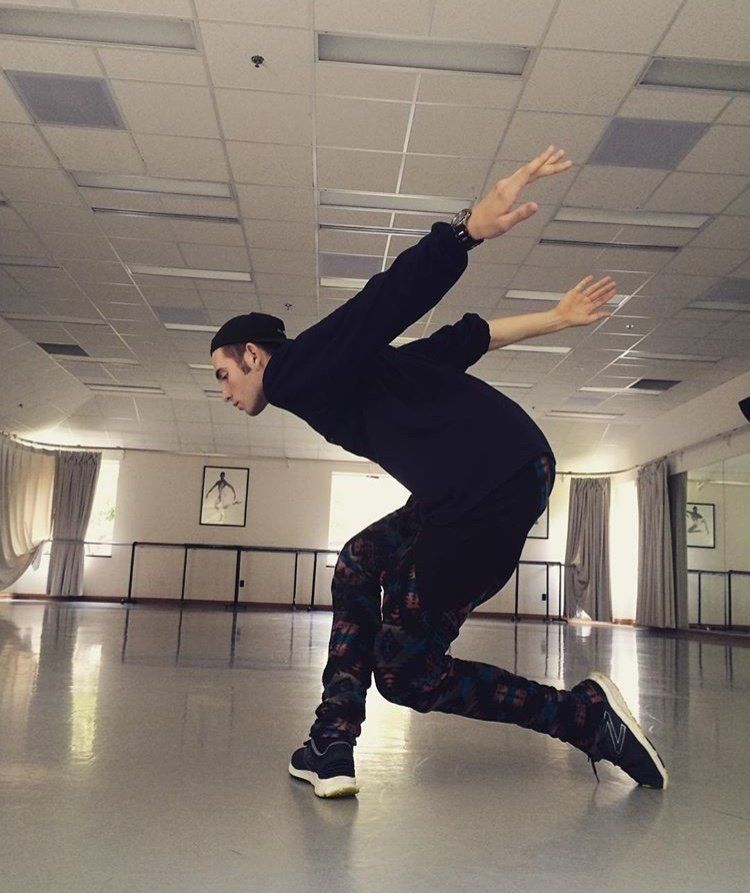 Then I had a breakthrough. I was cast in Charles Anderson's (Re)current Unrest at the Fusebox Festival, which was exceptionally challenging, not only due to the technical difficulty and sheer physicality of his African Contemporary technique, but also because he wanted me to be a vessel to assist in the narration of his piece, to really set my own person aside and become the embodiment of his idea. The piece was critically successful and a formative moment in my career. Through it, I gained respect from the other dancers. It wasn't friendship, but it was the closest thing to it.
I continued to find acceptance in the department as a result of choreographing in two productions back to back. Teaching and conveying the ideas I had would have been much more difficult if it weren't for the movement vocabulary created by Rudolph Laban. His language greatly increased the dancers' understanding of what I wanted them to do.
This process helped to grow my social skills—I came to understand that certain words carry an idea much easier than others. Finding the right words to convey an idea can be a challenge, but it pays off with no forced sentences, and a greater understanding of one another.
In my coursework and an independent study project with Dr. Tina Curran, focusing on effective teaching methods for learners with autism, I learned new things about myself and best practices for others like me. Most importantly, lessons are most powerful when built around students' interests. For instance, if a student is particularly into trains and it's a math class, then creating a lesson that goes into the height, width, length, speed or the weight of the train would help a student with autism learn the material best.

Why I find dance works so well with autistic students is that teaching dance doesn't have to be done using words. It is possible to teach movement without saying anything. Students pay close attention to what the body is doing and this helps connect specific movements to emotions and emotional responses. Dancing helps students to understand body language and communicate to others, a practice children will continue for the rest of their lives.
I personally found dance effective because it helps me develop communication, literally from the feet up through the body and out the mouth into words. The idea of understanding the body has even helped me outside of dance. I continue my practice of dance so that I may continue to better understand communication from dancer to audience, communication in the classroom and communication between people.
A flyer showing Alberto Alonso, Fernando Alonso, Benjamin Steinberg and Alicia Alonso. Photo courtesy the author
Alicia has died. I walked around my apartment feeling her spirit, but knowing something had changed utterly.
My father, the late conductor Benjamin Steinberg, was the first music director of the Ballet de Cuba, as it was called then. I grew up in Vedado on la Calle 1ra y doce in a building called Vista al Mar. My family lived there from 1959 to 1963. My days were filled with watching Alicia teach class, rehearse and dance. She was everything: hilarious, serious, dramatic, passionate and elegiac. You lost yourself and found yourself when you loved her.
Keep reading...
Show less
Left: Hurricane Harvey damage in Houston Ballet's Dance Lab; Courtesy Harlequin. Right: The Dance Lab pre-Harvey; Nic Lehoux, Courtesy Houston Ballet.
"The show must go on" may be a platitude we use to get through everything from costume malfunctions to stormy moods. But when it came to overcoming a literal hurricane, Houston Ballet was buoyed by this mantra to go from devastated to dancing in a matter of weeks—with the help of Harlequin Floors, Houston Ballet's longstanding partner who sprang into action to build new floors in record time.
Keep reading...
Show less
Hansuke Yamamoto in Helgi Tomasson's Nutcracker at San Francisco Ballet, which features an exciting and respectful Chinese divertissement. Photo by Erik Tomasson, Courtesy SFB
It's Nutcracker time again: the season of sweet delights and a sparkling good time—if we're able to ignore the sour taste left behind by the outdated racial stereotypes so often portrayed in the second act.
In 2017, as a result of a growing list of letters from audience members, to New York City Ballet's ballet master in chief Peter Martins reached out to us asking for assistance on how to modify the elements of Chinese caricature in George Balanchine's The Nutcracker. Following that conversation, we founded the Final Bow for Yellowface pledge that states, "I love ballet as an art form, and acknowledge that to achieve a diversity amongst our artists, audiences, donors, students, volunteers, and staff, I am committed to eliminating outdated and offensive stereotypes of Asians (Yellowface) on our stages."
Keep reading...
Show less
Allegra Bautista in Nevertheless, by ka·nei·see | collective. Photo by Robbie Sweeny
An audience member once emailed Dallas choreographer Joshua L. Peugh, claiming his work was vulgar. It complained that he shouldn't be pushing his agenda. As the artistic director of Dark Circles Contemporary Dance, Peugh's recent choreography largely deals with LGBTQ issues.
"I got angry when I saw that email, wrote my angry response, deleted it, and then went back and explained to him that that's exactly why I should be making those works," says Peugh.
With the current political climate as polarized as it is, many artists today feel compelled to use their work to speak out on issues they care deeply about. But touring with a message is not for the faint of heart. From considerations about how to market the work to concerns about safety, touring to cities where, in general, that message may not be so welcome, requires companies to figure out how they'll respond to opposition.
Keep reading...
Show less