How Dance Helped Me Work Through My Autism and Open Up to Others
Author Isaac Iskra
At first I didn't consider the possibility of becoming a dance major. In high school, I wanted to be a doctor. I started college on the pre-med track, but found myself waking up in the middle of the night with an urge to express myself physically. I would get out of bed and go dance on top of the parking garages on campus.
---
With high functioning autism, I had a difficult time socializing. I pressured myself to force conversation. I thought that if I simply told myself to get over the social anxiety and force a smile, it would make things better. This didn't turn out too well—I would be exhaust myself trying to talk to others and still feel frustrated that I couldn't make friends.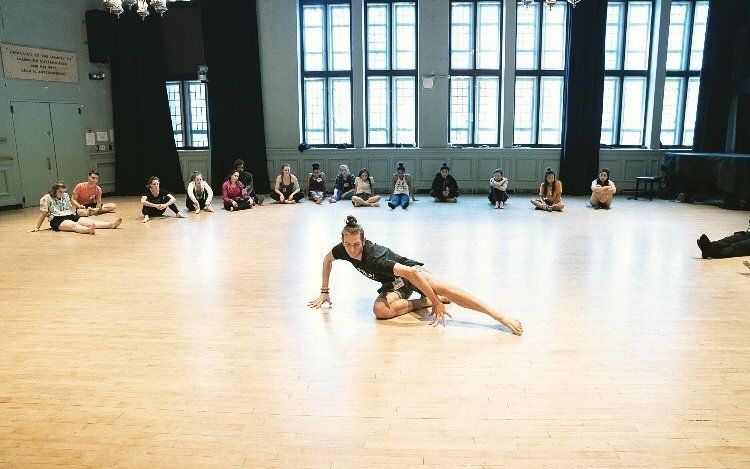 One day, I came across an article about how much communication relies on body language. I wasn't skilled at speaking, but I figured that if I became more proficient at moving my body and understanding body language, I would get better at communicating.
My friend Maya suggested that I audition for The University of Texas at Austin dance department, and the next thing I knew, I got my acceptance letter.
My time in the dance department was challenging, to say the least. At the freshman orientation, I had a sudden panic attack at how many people were in the room and had to remove myself to the second floor, rocking back and forth for some time. I wanted desperately to be friendly, but I just didn't know how to do it.
Once, in technique class, we had a visiting choreographer come lead the class. He did not speak at all and only went through the movement, adding on little by little. It was the first time I had ever experienced a class where speaking was almost non-existent and without any explanation of what his body was doing.
I had another panic attack and had to sit out for 10 minutes while I collected my thoughts and reassured myself that the classroom was a safe space to dance.
It was also difficult for the other students to feel like they could come up to me and talk. I was always as nice as I could be, but I was a 21-year-old transfer student dancing with 18 year olds. For about two months, I was alone at a barre while the other students would crowd the surrounding barres so they wouldn't be near me. They had their cliques and their friends and I just didn't seem to fit.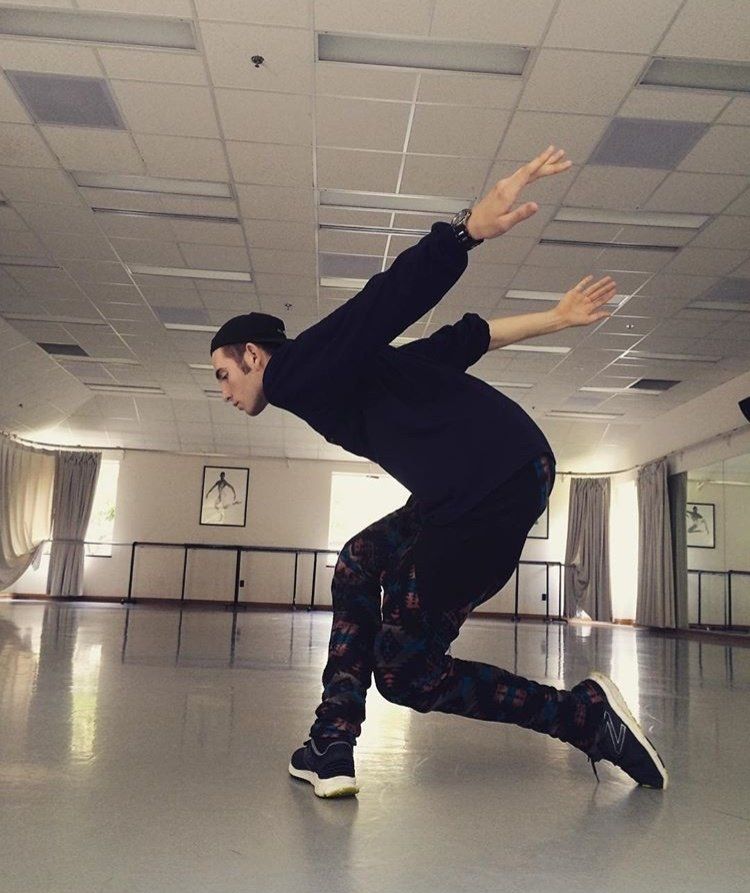 Then I had a breakthrough. I was cast in Charles Anderson's (Re)current Unrest at the Fusebox Festival, which was exceptionally challenging, not only due to the technical difficulty and sheer physicality of his African Contemporary technique, but also because he wanted me to be a vessel to assist in the narration of his piece, to really set my own person aside and become the embodiment of his idea. The piece was critically successful and a formative moment in my career. Through it, I gained respect from the other dancers. It wasn't friendship, but it was the closest thing to it.
I continued to find acceptance in the department as a result of choreographing in two productions back to back. Teaching and conveying the ideas I had would have been much more difficult if it weren't for the movement vocabulary created by Rudolph Laban. His language greatly increased the dancers' understanding of what I wanted them to do.
This process helped to grow my social skills—I came to understand that certain words carry an idea much easier than others. Finding the right words to convey an idea can be a challenge, but it pays off with no forced sentences, and a greater understanding of one another.
In my coursework and an independent study project with Dr. Tina Curran, focusing on effective teaching methods for learners with autism, I learned new things about myself and best practices for others like me. Most importantly, lessons are most powerful when built around students' interests. For instance, if a student is particularly into trains and it's a math class, then creating a lesson that goes into the height, width, length, speed or the weight of the train would help a student with autism learn the material best.

Why I find dance works so well with autistic students is that teaching dance doesn't have to be done using words. It is possible to teach movement without saying anything. Students pay close attention to what the body is doing and this helps connect specific movements to emotions and emotional responses. Dancing helps students to understand body language and communicate to others, a practice children will continue for the rest of their lives.
I personally found dance effective because it helps me develop communication, literally from the feet up through the body and out the mouth into words. The idea of understanding the body has even helped me outside of dance. I continue my practice of dance so that I may continue to better understand communication from dancer to audience, communication in the classroom and communication between people.
Related Articles Around the Web
From Your Site Articles
News
Jul. 15, 2019 12:30PM EST
Courtesy Ritzel
Capezio, Bloch, So Dança, Gaynor Minden.
At the top of the line, dancers have plenty of quality footwear options to choose from, and in most metropolitan areas, stores to go try them on. But for many of North America's most economically disadvantaged dance students, there has often been just one option for purchasing footwear in person: Payless ShoeSource.
Keep reading...
Show less
Jayme Thornton
When Sonya Tayeh saw Moulin Rouge! for the first time, on opening night at a movie theater in Detroit, she remembers not only being inspired by the story, but noticing the way it was filmed.
"What struck me the most was the pace, and the erratic feeling it had," she says. The camera's quick shifts and angles reminded her of bodies in motion. "I was like, 'What is this movie? This is so insane and marvelous and excessive,' " she says. "And excessive is I think how I approach dance. I enjoy the challenge of swiftness, and the pushing of the body. I love piling on a lot of vocabulary and seeing what comes out."
Keep reading...
Show less
Robbie Fairchild in a still from In This Life, directed by Bat-Sheva Guez. Photo courtesy Michelle Tabnick PR
Back when Robbie Fairchild graced the cover of the May 2018 issue of Dance Magazine, he mentioned an idea for a short dance film he was toying around with. That idea has now come to fruition: In This Life, starring Fairchild and directed by dance filmmaker Bat-Sheva Guez, is being screened at this year's Dance on Camera Festival.
While the film itself covers heavy material—specifically, how we deal with grief and loss—the making of it was anything but: "It was really weird to have so much fun filming a piece about grief!" Fairchild laughs. We caught up with him, Guez and Christopher Wheeldon (one of In This Life's five choreographers) to find out what went into creating the 11-minute short film.
Keep reading...
Show less
Terry Notary in a movement capture suit during the filming of Rise of the Planet of the Apes. Photo by Sigtor Kildal, Courtesy Notary
When Hollywood needs to build a fantasy world populated with extraordinary creatures, they call Terry Notary.
The former gymnast and circus performer got his start in film in 2000 when Ron Howard asked him to teach the actors how to move like Whos for How the Grinch Stole Christmas. Notary has since served as a movement choreographer, stunt coordinator and performer via motion capture technology for everything from the Planet of the Apes series to The Hobbit trilogy, Avatar, Avengers: Endgame and this summer's The Lion King.
Since opening the Industry Dance Academy with his wife, Rhonda, and partners Maia and Richard Suckle, Notary also offers movement workshops for actors in Los Angeles.
Keep reading...
Show less