Could Moving Back to Your Hometown Be Your Best Career Move?
Banning Bouldin & Ana Maria Lucaciu performing EMIN. Photo by Eden Frangipane
Training at The Juilliard School. Signing a contract for an international tour. Seeing your name on the schedule at Millennium Dance Complex.
These are the kinds of opportunities that draw aspiring professionals to major dance destinations like New York City and Los Angeles, which are teeming with resources that most dancers' hometowns can't offer. And once you're there, it may be hard to imagine why you would ever leave.
---
"There's a strong association in our field that living in big cities or overseas equals success," says choreographer Banning Bouldin. But some dance artists, like Bouldin herself, take the even bigger step of moving back home, continuing their careers where it all began.
John Malashock, artistic director of Malashock Dance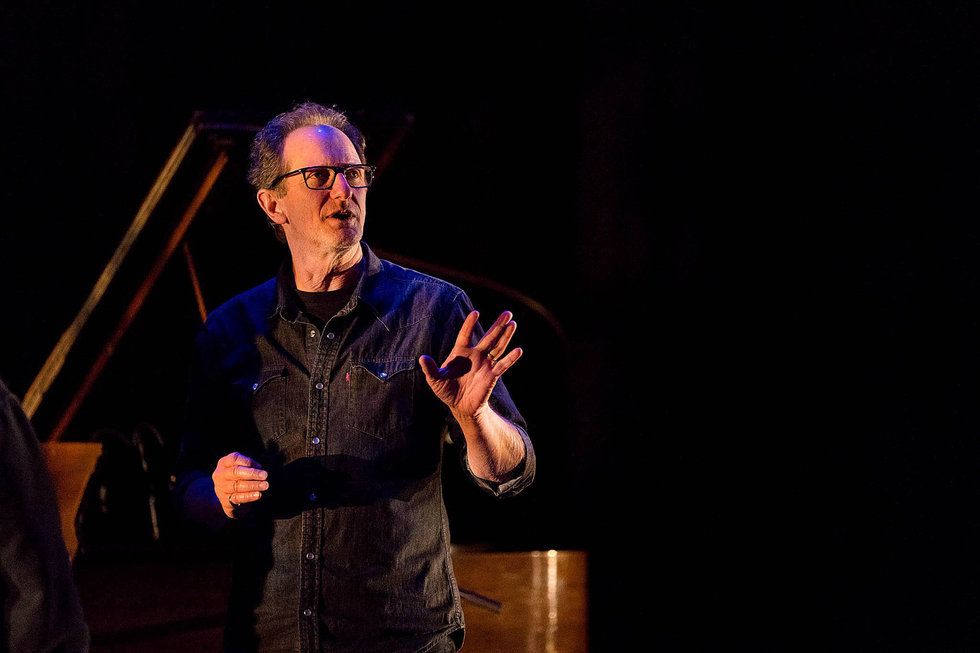 Gary Payne, courtesy Malashock
When John Malashock's heavy touring schedule with Twyla Tharp Dance began taking a toll on his body and limited time with his newborn son, he moved back to Southern California. He had no intention of starting a company, but after a few years away from the studio, he began choreographing. That led to producing a show, and 31 years later, Malashock Dance is still thriving.
He's built strong connections with his community, including collaborations with the San Diego Opera and San Diego Symphony, and his troupe has also maintained a national and international presence through touring opportunities and restaged works.
"Being here has let me find a voice and vocabulary that has really been quite unfettered," he says. He's comfortable creating anything from duets (his favorite) to narrative-driven dance films, which have been broadcast locally and nationally by PBS and have earned him six Pacific Southwest Emmy Awards.
Along the way, his association with Tharp has attracted dancers and donors alike, and being a local has led to financial support from those who know his family. "There were substantial advantages of being a highly credentialed artist returning home. It opened a lot of doors."
Banning Bouldin, artistic director of New Dialect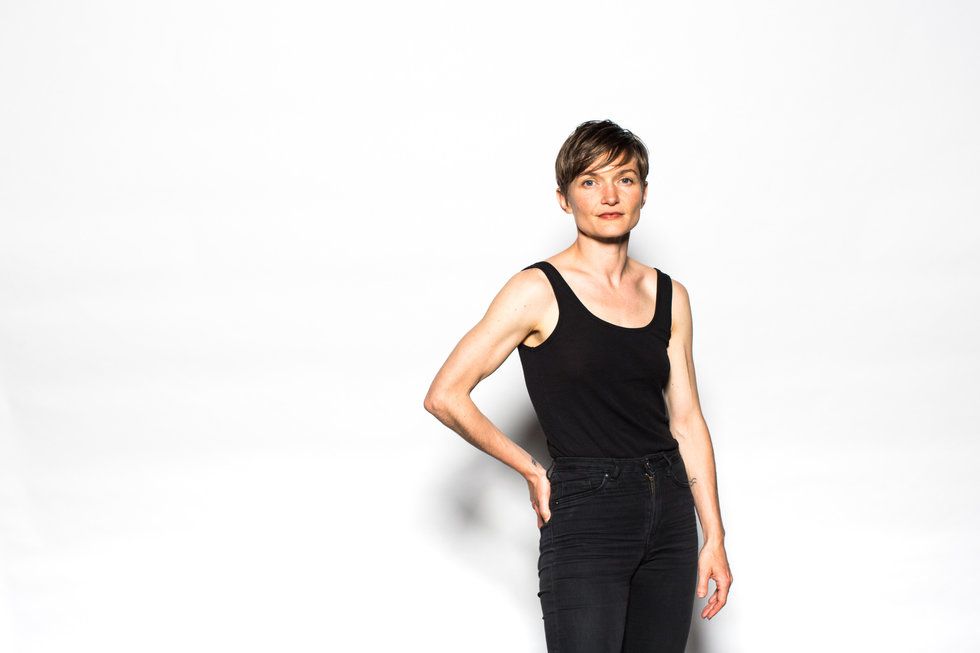 Andrea Behrends Fecht, Courtesy Bouldin
After graduating from The Juilliard School and dancing for nearly a decade with choreographers like Lar Lubovitch and Aszure Barton, Banning Bouldin was ready to slow down and live near her family in Nashville.
"The more time I spent at home, the more I got to know the small, passionate, local dance community who were hungry for the information I had to share," she says.
So, in 2013, she launched New Dialect, a nonprofit dance collective through which she presents collaborative, improvisational work ranging from dance theater to gallery installations.
Despite its success, she still feels the stigma of working in the South. "At times I find it frustrating that people look at where I'm based and make assumptions about the quality and relevance of my work," she says. "There's this belief that being based in New York or a similar dance metropolis means the work itself must be superior."
Bouldin acknowledges that she misses frequently seeing live dance performances and the communities she found in larger arts cities. However, Nashville has allowed her work to develop away from the constant pressure and hustle.
"There's more space and time to reflect, brainstorm with trusted colleagues, and try out new approaches for how dance companies can operate," she says.
Dre Torres, tap dancer, choreographer and teacher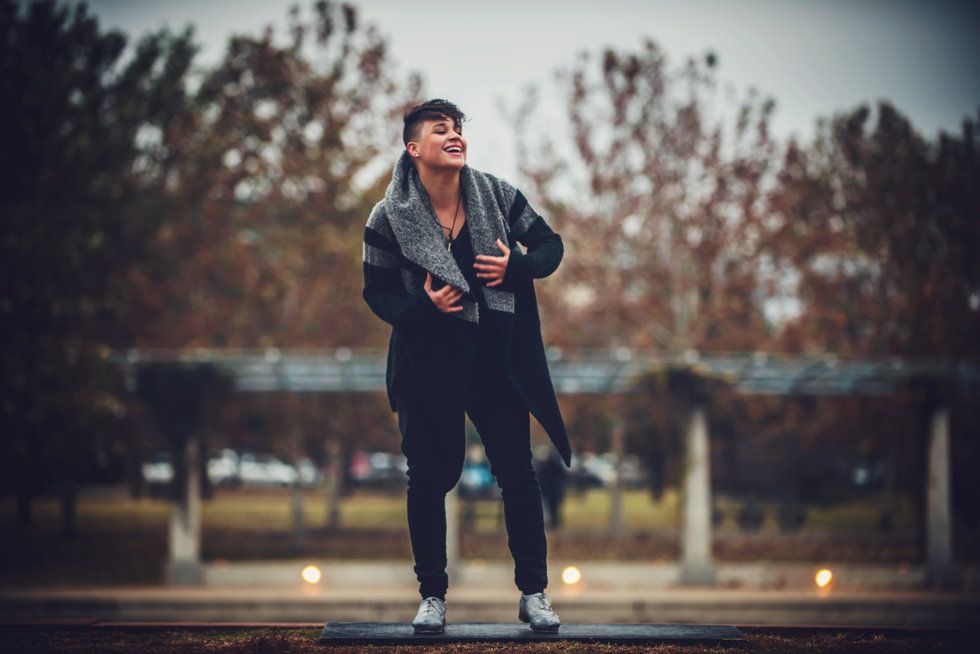 Nicola Gell Photography, courtesy Torres
Within five years of moving to New York City, Dre Torres accomplished things she could have only dreamed of as a child in McAllen, Texas. As a tap dancer, her gigs included performing at Radio City Music Hall and on "The Colbert Report." But when her mother was diagnosed with stage IV non-Hodgkin's lymphoma on Valentine's Day 2014, Torres realized she'd have to leave.
"I knew I couldn't continue there without feeling selfish and absent. Family comes first," she says.
Since returning to Texas, she has been busy teaching and choreographing for schools and theaters in Austin and is a principal dancer with Tapestry Dance Company, a repertory tap ensemble. Now that her mother has shown no active cancer cells for six months, Torres travels when she can, sometimes returning to the Big Apple to teach at Broadway Dance Center.
"Sometimes I feel as though I'm missing out," she says, mentioning that social media's FOMO effect can make her feel disconnected from the larger dance scene. "I have to find ways to continue to push myself, create goals and fuel my artistic fire."
Riley Watts, Forsythe dancer and independent dance artist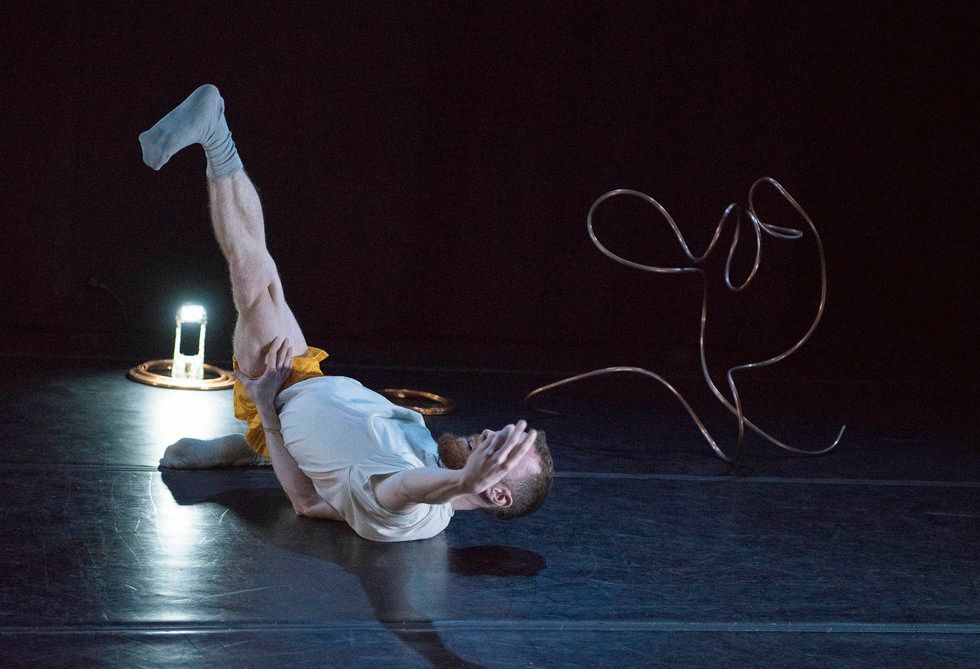 Arthur Fink, courtesy Watts
The realization came after nine months of traveling the world with Sylvie Guillem's 2015 farewell tour, Life in Progress: It was time to move back to Maine.
"The dancing itself was never the problem—in fact, that was a saving grace," says Riley Watts. "What became most difficult was constantly being in airports and hotels while craving to return to my own personal space and take care of my mental health."
Prior to Guillem's tour, he danced in Europe for almost a decade, including extensive work with The Forsythe Company. While he continues to tour William Forsythe's choreography internationally, he's also been busy developing his home state as a viable dance destination. Watts is the artistic coordinator of Bangor Ballet, has served as artist in residence with Bates Dance Festival and has helped curate events at SPACE, a multidisciplinary arts venue in Portland.
Donning his producer hat, Watts launched Portland Dance Month in 2018 to highlight dance events throughout the city and connect local artists, audiences and organizations—he even performed at a City Council meeting to promote it.
Watts wants to build a strong future for dance in Maine. "I appreciate not being swept up in the hectic life of a big city," he says. "Travel is still a big part of my life, but it feels much easier now that I'm coming home to Portland, where I know I can recharge."
Shaina Branfman Baira and Bryan Strimpel Baira, artistic directors of BAIRA | MVMNT PHLSPHY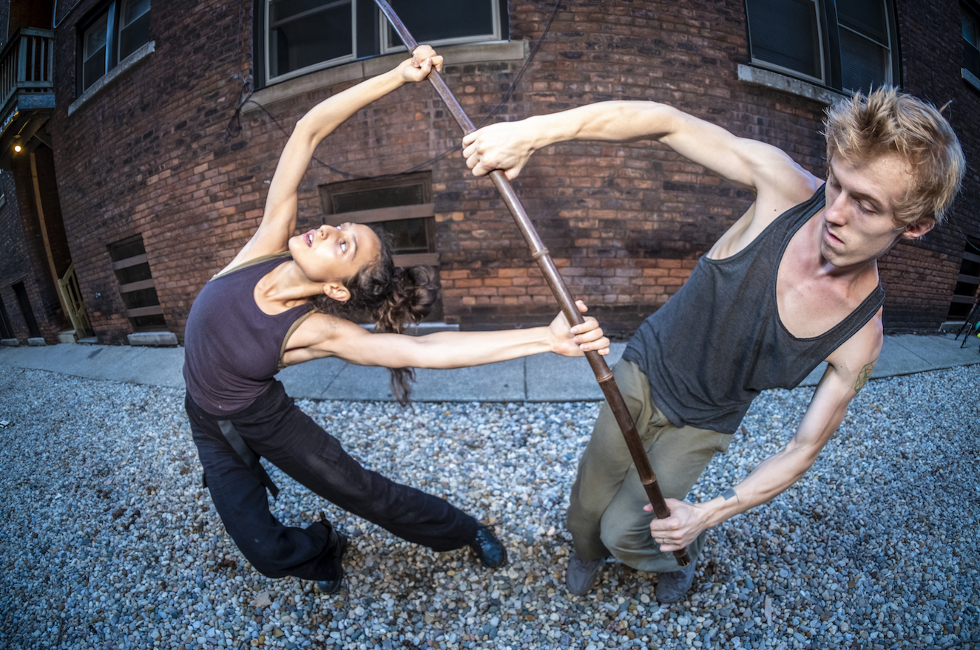 Scott Lipiec, courtesy Bairas
Seven years in New York City left Shaina Branfman Baira and Bryan Strimpel Baira feeling disconnected. In fact, the married couple spent the last two years living in an RV in Brooklyn, in part to deepen their relationship with the community.
"We had been traveling and learning so much about the world beyond our hometowns," they wrote via email, "and simultaneously growing apart from our families and where we are from." New York City is a far cry from Shaina's hometown of Victoria, Texas, and where Bryan grew up in Carleton, Michigan. "Something felt very hypocritical in the context of our work, which intends to serve and understand humanity."
When they were both offered positions as adjunct dance professors at Bryan's alma mater, Wayne State University, the couple moved to Detroit, just 40 minutes from his hometown, last summer. They've continued their duet work, which explores themes of relationships and resilience through their blend of partnering and theatricality, and recently performed at the Museum of Contemporary Art Detroit.
While they've received a warm welcome, they've also found it hard to find their niche. "Our presence largely represents gentrification, in that we are young, white artists who just moved from New York City," they wrote. "We're asking ourselves, How can we participate responsibly to contribute to the revitalization of the communities that are already here?"
Robin Worrall via Unsplash
Social media has made the dance world a lot smaller, giving users instant access to artists and companies around the world. For aspiring pros, platforms like Instagram can offer a tantalizing glimpse into the life of a working performer. But there's a fine line between taking advantage of what social media can offer and relying too heavily on it.
Keep reading...
Show less
UA Dance Ensemble members Candice Barth and Gregory Taylor in Jessica Lang's "Among the Stars." Photo by Ed Flores, courtesy University of Arizona
If you think becoming a trainee or apprentice is the only path to gaining experience in a dance company environment, think again.
The University of Arizona, located in the heart of Tucson, acclimates dancers to the pace and rigor of company life while offering all the academic opportunities of a globally-ranked university. If you're looking to get a head-start on your professional dance career—or to just have a college experience that balances company-level training and repertory with rigorous academics—the University of Arizona's undergraduate and graduate programs have myriad opportunites to offer:
Keep reading...
Show less
Alice Sheppard/Kinetic Light in DESCENT, which our readers chose as last year's "Most Moving Performance." Photo by Jay Newman, courtesy Kinetic Light
Yes, we realize it's only August. But we can't help but to already be musing about all the incredible dance happenings of 2019.
We're getting ready for our annual Readers' Choice feature, and we want to hear from you about the shows you can't stop thinking about, the dance videos that blew your mind and the artists you discovered this year who everyone should know about.
Keep reading...
Show less
Sergei Diaghilev, who was terrified of the sea, posing with a life preserver aboard a ship. Photo courtesy DM Archives
On August 19, 1929, shockwaves were felt throughout the dance world as news spread that impresario Sergei Diaghilev had died. The founder of the Ballets Russes rewrote the course of ballet history as the company toured Europe and the U.S., championing collaborations with modernist composers, artists and designers such as Igor Stravinsky, Pablo Picasso and Coco Chanel. The company launched the careers of its five principal choreographers: Michel Fokine, Vaslav Nijinsky, Léonide Massine, Bronislava Nijinska and George Balanchine.
Keep reading...
Show less