How Can the Dance World Nurture More Effective Artistic Directors?
Nashiville Ballet artistic director Paul Vasterling went through executive coaching to be come a better leader. Photo by Anthony Matula, Courtesy Nashville Ballet
From the outside, it seemed like the worst of New York City Ballet's problems were behind them last winter, when ballet master in chief Peter Martins retired amid accusations of abuse and sexual harassment, and an internal investigation did not substantiate those claims.
But further troubles were revealed in August when a scandal broke that led to dancer Chase Finlay's abrupt resignation and the firing of fellow principals Amar Ramasar and Zachary Catazaro. All three were accused of "inappropriate communications" and violating "norms of conduct."
The artistic director sets the tone for a dance company and leads by example. But regardless of whether Martins, and George Balanchine before him, established a healthy organization, the issues at NYCB bespeak an industry-wide problem, says Jawole Willa Jo Zollar, founding artistic director of Urban Bush Women. "From New York City Ballet to emerging artists, we've just done what's been handed down," she observes. "That has not necessarily led to great practices."
---
What does it take to direct a dance company ethically and effectively in the 21st century? "Oftentimes people get put into this position just because they were a star performer," says Sacramento Ballet artistic director Amy Seiwert.
But leading a healthy, thriving dance company requires a lot more than charisma. Directors also need everything from business savvy to a commitment to nurturing their artists. So how can the dance world be more deliberate about shaping future leaders—and how can aspiring directors prepare themselves to succeed?
ADs Need to Know More Than Dance
"When you get to share with your audiences some work of art that you cherish, you can change lives," says Boston Ballet artistic director Mikko Nissinen. "That is the single reason I do what I'm doing." But even though the title suggests that an AD's focus is on art, Nissinen says that "your job description is to do whatever it takes to get the job done."
On any given day, Nissinen might give class, schmooze with donors, analyze the budget, attend a board meeting, plan rep, approve photos, review promotional materials, negotiate contracts, brainstorm on marketing, resolve conflicts, give a speech and soothe stressed-out dancers. ("Sometimes, 30 percent of the job is being a shrink," he says.) And if a company has a school, as BB does, teaching and recital management could also be expected.
"The job doesn't stop," says Marc Brew, who's in his second year as artistic director of AXIS Dance Company, where his to-do list also encompasses AXIS' extensive education, outreach and workshop components, plus choreographing new works. "It's finding that balance of me being artistically fulfilled, but also needing to fulfill the company's obligations—within the financial constraints."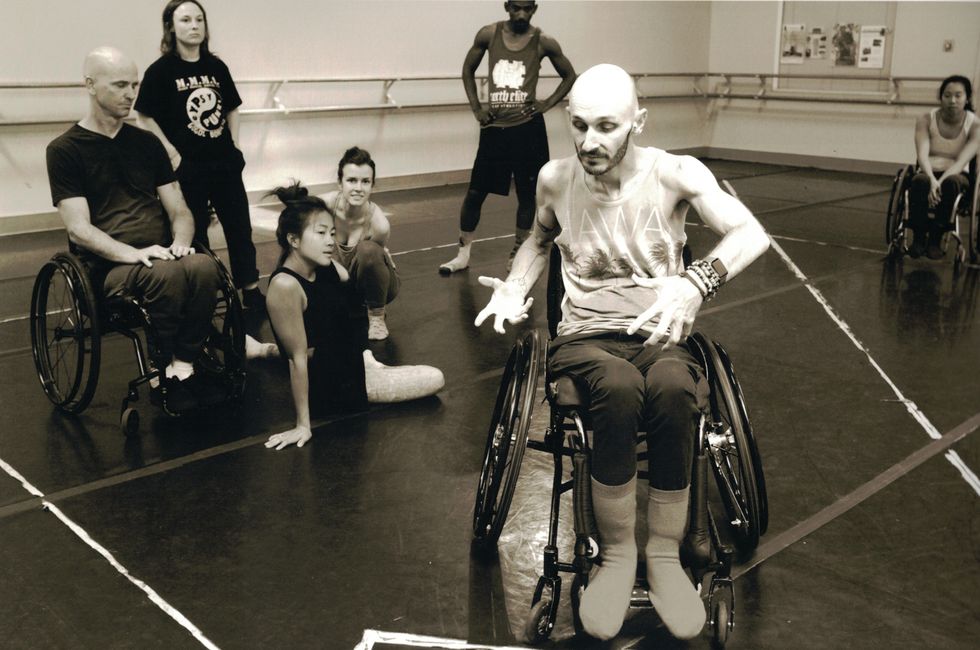 Marc Brew says the job of an AD doesn't stop. Photo by Misako Akimoto, courtesy AXIS
Financial Literacy is Crucial
Indeed, the fundraising is endless, especially in the face of challenges like the aftermath of the 2008 recession. "We have to raise crazy amounts of money just to keep the doors open," Nissinen says of BB's $37 million annual budget. "It takes way more time than anybody can imagine."
Nissinen and Brew joined companies in relatively good financial standing, but some ADs are responsible for lifting a troubled company out of debt. When Seiwert took over Sacramento Ballet in July, it was "at least $250,000" in arrears. "We have to look at the long term, how to get out of that," she says.
Financial literacy is crucial to success. "At my first finance committee meeting they said, 'Here's the budget. What are you going to cut?' " recalls Paul Vasterling, Nashville Ballet artistic director since 1998. "I'd never seen a budget before—it was like looking at Greek. I wish I'd been better about learning about finance in my education."
Raising money is as much about people skills as it is about crunching numbers. The AD generates enthusiasm for the company's vision by giving speeches and networking, and can be involved in the "ask"—direct requests for significant donations from corporations or individuals—and grant writing. "They don't give you very many sentences on a grant application," says AXIS board president Jeanie Bunker, "and if you don't articulate it well, you might not get the grant."
Most large companies will have an executive director who is ultimately in charge of financial decisions, but the AD needs to be an active partner. Otherwise, says Vasterling, "you've basically given up your control and your knowledge of what's going to happen."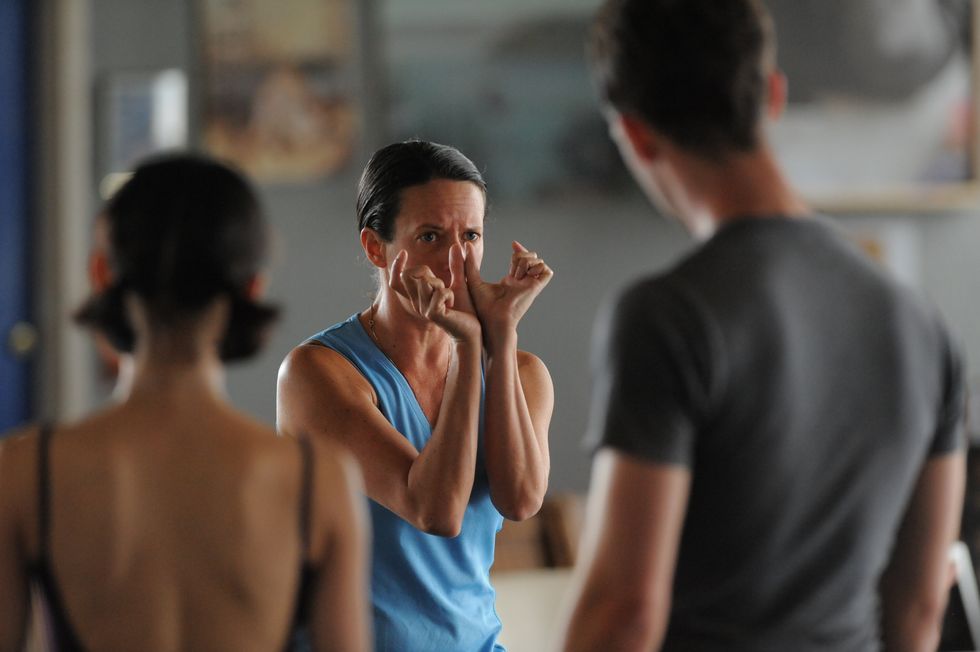 Some new directors, like Amy Seiwert, are tasked with the challenge of getting their new companies out of debt. Photo by Goodman, courtesy Seiwert.
Developing The Right Company Culture Takes Skill
No matter how stressful things get, the AD has to maintain decorum; set high expectations for company conduct, appropriate language, open communications and sexual harassment policies; and abide by labor laws stipulating fair wages and working hours. "You have to be very responsible for what you say and how you act," Nissinen says. "You have to protect the organization."
Dancers and staff also need to feel supported by their AD in order to do their best work. "It's all about people," says Vasterling. An admitted micromanager, he had to learn the communication skills, including active listening, that engender loyalty and bring the company together as a team.
During his first few years, he says, "the administrative staff were frightened of me because I was like, 'Why are we discussing this? You just need to do it.' In the studio, I was used to people just doing what I told them to do."
He went through executive coaching—and some soul-searching—to develop a more respectful, open-door style of management. "Hearing feedback and not getting defensive is hard, but it's also really helpful," he says. "The biggest lesson was learning to let people do their thing, and giving them the opportunity to fail or succeed."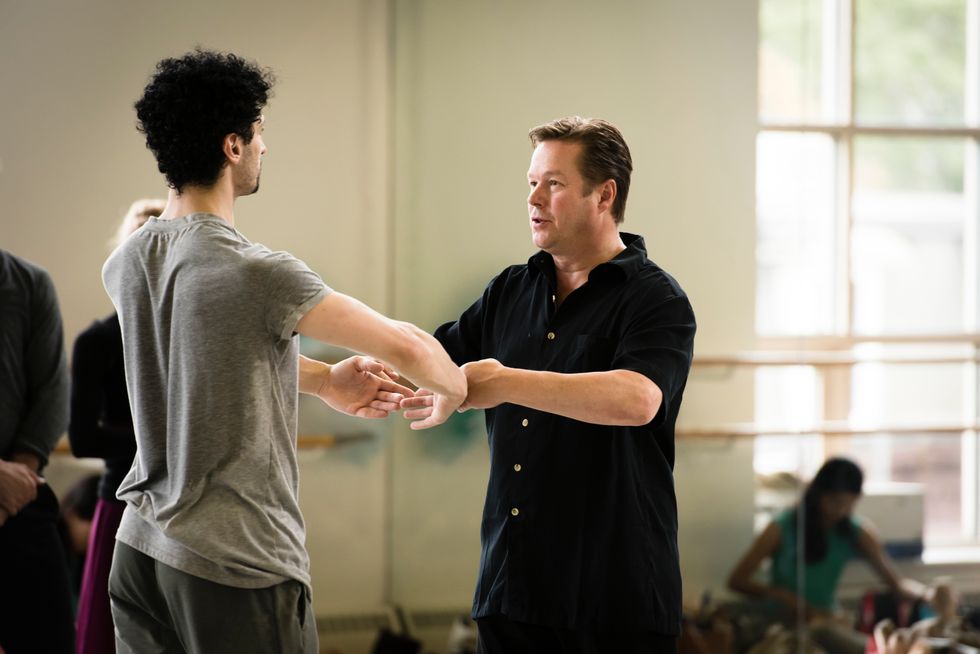 Nissinen hopes to one day offer intensives or retreats for dancers interesting in becoming artistic directors. Photo by Liza Voll, courtesy Boston Ballet.
Executive Training Can Smooth the Transition
In the corporate world, business schools and executive mentoring prepare candidates for leadership. But outside of arts management degrees, the dance world has little codified training for aspiring ADs.
Hands-on learning with skilled mentors can help bridge the gap. Brew shadowed Scottish Dance Theatre's then-artistic director Janet Smith for three months and received mentoring from choreographer Wayne McGregor. "I got to learn the functionality of every day, not in the studio, but on grants, on building new programs, connecting with other artists, and how to manage a team and be a positive leader," says Brew, who became SDT's associate artistic director.
Seiwert has reached out for advice to friends like Ballet Austin's AD Stephen Mills and executive director Cookie Ruiz and former Louisville Ballet AD Bruce Simpson. She also worked with an executive coach to smooth her transition to Sacramento Ballet. (The Dance/USA conference can be a great place to learn best practices like these, in sessions and informal meetings with other ADs.)
While still a principal dancer at San Francisco Ballet, the Finnish-born Nissinen improved his English and his presentation skills by volunteering to give lectures to the company's volunteer groups and at local colleges. Today, he invites dancers who are interested in learning about his responsibilities as artistic director to shadow him for a week. What he'd love is to be able to offer multiday intensives or retreats with speakers and workshops for dancers interested in going into leadership roles.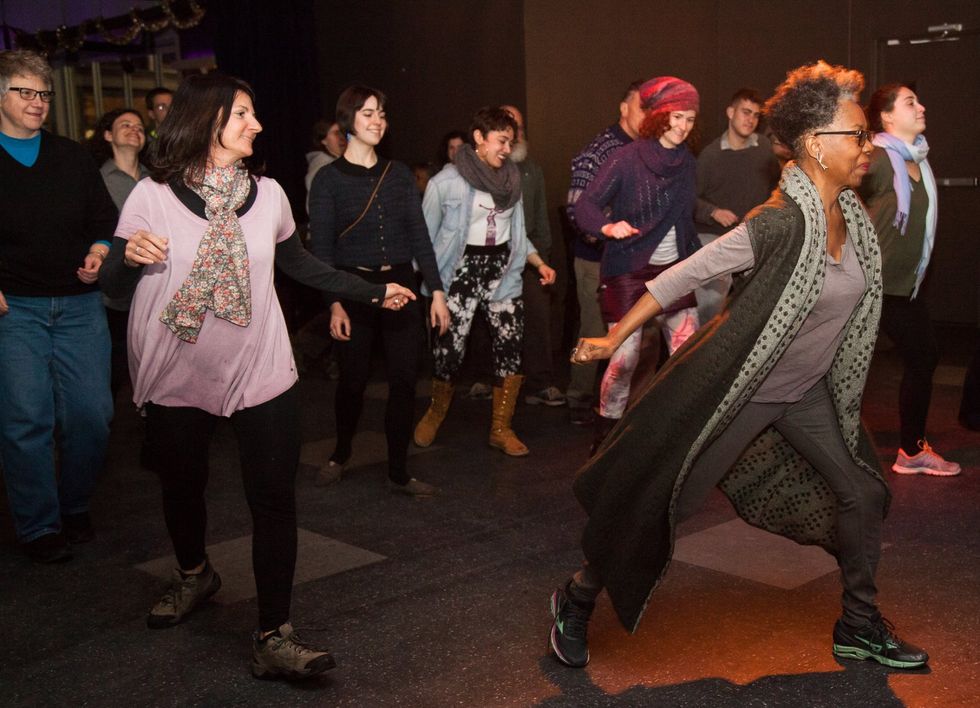 Zollar cautions ADs to not give up their power to any administrator, but to be a real partner in the business side of the company, too. Photo courtesy Urban Bush Women.
Aspiring ADs Should Explore Many Roles
Basic courses in accounting and budgeting, public speaking, nonprofit management and marketing will stand aspiring ADs in good stead. "You're gonna have to be a partner in the business," says Zollar, who faced a crisis of her own when UBW was nearly insolvent in 1999. "Don't give away your power to any administrator."
Today, she encourages UBW artists to explore and embrace many roles within dance, such as teaching, producing and connecting with communities. "How do we use the assets that the dancers bring to the organization," she says, "and how do we build those assets and strengthen everybody?"
Until more training becomes available, dancers who want to become ADs have to be creative. "We're artists, we're good at creative problem-solving," Seiwert says. "You know what you want to do—how can you make it happen?"
Rachel Papo
In the middle of one of New York City Center's cavernous studios, Misty Copeland takes a measured step backwards. The suggestion of a swan arm ripples before she turns downstage, chest and shoulders unfurling as her legs stretch into an open lunge. She piqués onto pointe, arms echoing the sinuous curve of her back attitude, then walks out of it, pausing to warily look over her shoulder. As the droning of Ryuichi Sakamoto and Alva Noto's mysterious "Attack/Transition" grows more insistent, her feet start to fly with a rapidity that seems to almost startle her.
And then she stops mid-phrase. Copeland's hands fall to her hips as she apologizes. Choreographer Kyle Abraham slides to the sound system to pause the music, giving Copeland a moment to remind herself of a recent change to the sequence.
"It's different when the sound's on!" he reassures her. "And it's a lot of changes."
The day before was the first time Abraham had seen Copeland dance the solo in its entirety, and the first moment they were in the studio together in a month. This is their last rehearsal, save for tech, before the premiere of Ash exactly one week later, as part of the opening night of City Center's Fall for Dance festival.
Keep reading...
Show less
Ailey II artistic director Troy Powell teaching an Ailey Workshop at NYCDA. Courtesy NYCDA
Back in 2011 when Joe Lanteri first approached Katie Langan, chair of Marymount Manhattan College's dance department, about getting involved with New York City Dance Alliance, she was skeptical about the convention/competition world.
"But I was pleasantly surprised by the enormity of talent that was there," she says. "His goal was to start scholarship opportunities, and I said okay, I'm in."
Today, it's fair to say that Lanteri has far surpassed his goal of creating scholarship opportunities. But NYCDA has done so much more, bridging the gap between the convention world and the professional world by forging a wealth of partnerships with dance institutions from Marymount to The Ailey School to Complexions Contemporary Ballet and many more. There's a reason these companies and schools—some of whom otherwise may not see themselves as aligned with the convention/competition world—keep deepening their relationships with NYCDA.
Now, college scholarships are just one of many ways NYCDA has gone beyond the typical weekend-long convention experience and created life-changing opportunities for students. We rounded up some of the most notable ones:
Keep reading...
Show less
Getty Images
Dancers are understandably obsessed with food. In both an aesthetic and athletic profession, you know you're judged on your body shape, but you need proper fuel to perform your best. Meanwhile, you're inundated with questionable diet advice.
"My 'favorite' was the ABC diet," says registered dietitian nutritionist Kristin Koskinen, who trained in dance seriously but was convinced her body type wouldn't allow her to pursue it professionally. "On the first day you eat only foods starting with the letter A, on the second day only B, and so on."
Keep reading...
Show less
Left: Hurricane Harvey damage in Houston Ballet's Dance Lab; Courtesy Harlequin. Right: The Dance Lab pre-Harvey; Nic Lehoux, Courtesy Houston Ballet.
"The show must go on" may be a platitude we use to get through everything from costume malfunctions to stormy moods. But when it came to overcoming a literal hurricane, Houston Ballet was buoyed by this mantra to go from devastated to dancing in a matter of weeks—with the help of Harlequin Floors, Houston Ballet's longstanding partner who sprang into action to build new floors in record time.
Keep reading...
Show less