Beyond A Medal: How To Get More Out Of Competitions
YAGP competitor Bianca Scudamore. Photo by VAM, courtesy YAGP
By itself, a competition trophy won't really prepare you for professional life. Sometimes it is not even a plus. "Some directors are afraid that a kid who wins a lot of medals will come to their company with too many expectations," says Youth America Grand Prix artistic director Larissa Saveliev. "Directors want to mold young dancers to fit their company."
More valuable than taking home a title from a competition is the exposure you can get and the connections you can make while you're there. But how can you take advantage of the opportunity?
---
Get Noticed in Class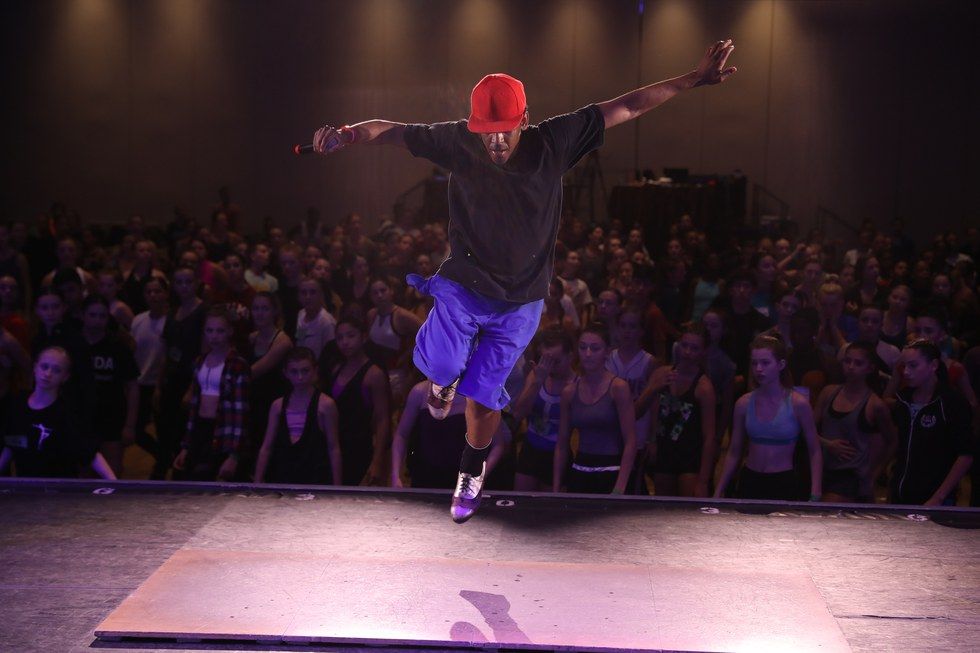 Jared Grimes. Photo by NYCDA/Evolve Photo
At a competition, taking class isn't only about improving your skills—it's also about showing them off. Take it from Broadway dancer and New York City Dance Alliance faculty member Jared Grimes: "So you won? Oh, cool, congrats. But a medal, to me, doesn't matter at all if you're a sinking ship in my class. When I leave a judging table I sometimes have no clue who won. But I remember memorable dancers—usually from their work in class."
Even in crowded rooms, make sure you're seen. "If a company director is teaching class, don't be shy," says Saveliev. "If you know the combination well, be in front, go twice. They will pay attention."
Say "Thank You"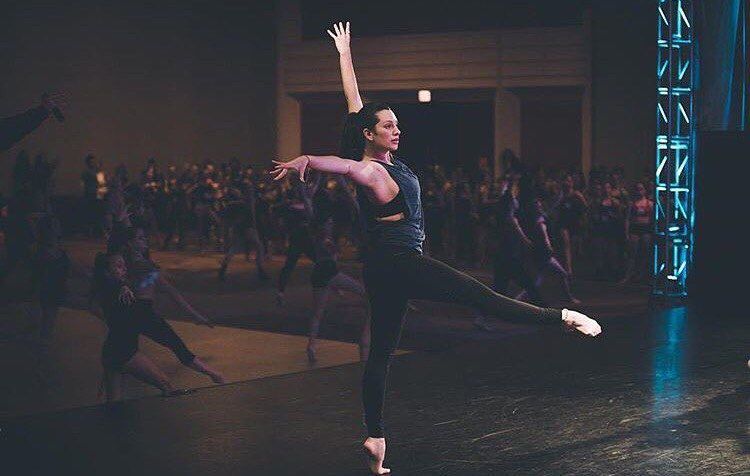 NUVO Dance Convention and Competition. Photo by Nick Serian, courtesy NUVO
Always thank the teacher after a class. "Be confident and polite," says Rhythm Dance Center co-director Becca Moore. "Making eye contact and being sincere go a long way." Plus, taking the moment to say a simple "thank you" during a break can also be an opportunity for a longer conversation if you sense the teacher has time. "You can ask a couple questions after class, or if you feel like you got good corrections and attention, you might say, 'I enjoyed your class a lot. Should I audition for you?' " says Saveliev.
Respect the Hierarchy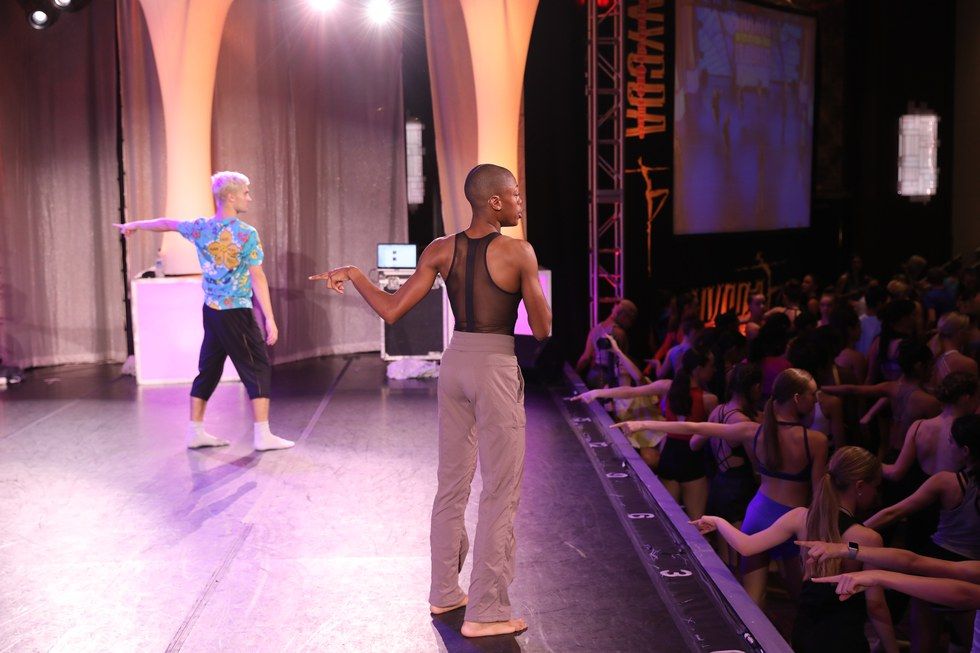 Class at NYCDA. Photo by Evolve/NYCDA
When there is so much star power in the room, excitement can quickly turn to offense. If you don't see a natural opening but want to connect with a faculty member or director, talk to your home teacher first. "You shouldn't come across as pushy or desperate," says Moore. "Come to us studio directors for advice on connecting rather than personally reaching out to convention teachers. This just shows respect." Plus, their recommendation might help you get the response you're looking for!
Make Friends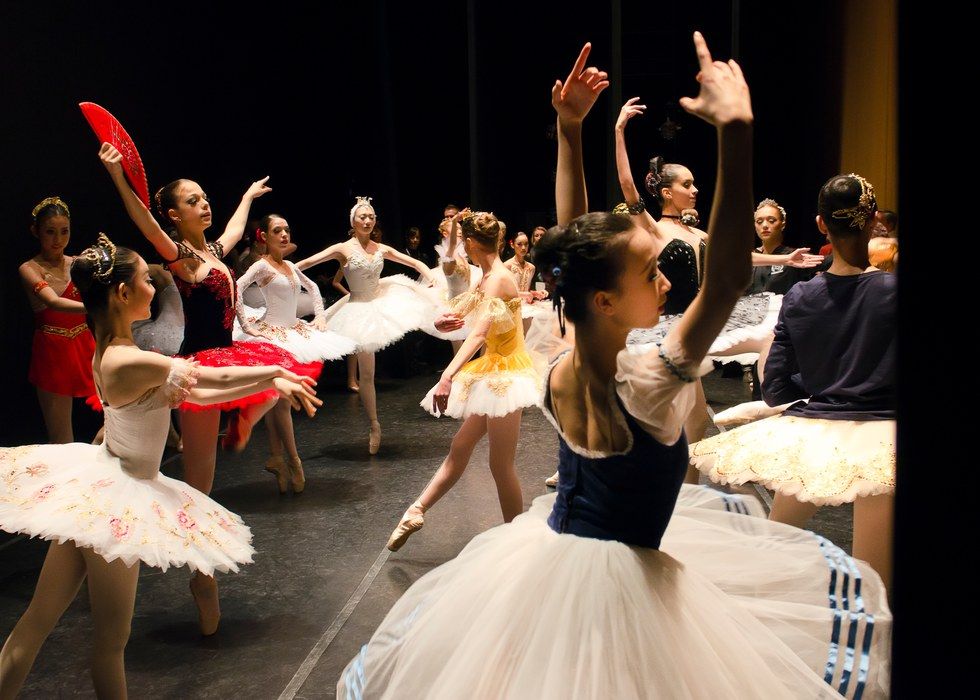 Kyle Froman
Don't only set your eyes on networking with directors—your peers are resources, too. "You never know, you might end up in the same company or gala, or need to borrow a costume or ask for some advice," says Saveliev. Moore agrees. "Building positive relationships with peers can lead to future jobs, and vital support systems—you will have an instant friend when you move to L.A. or take a gig on a cruise ship."
Follow Up With Directors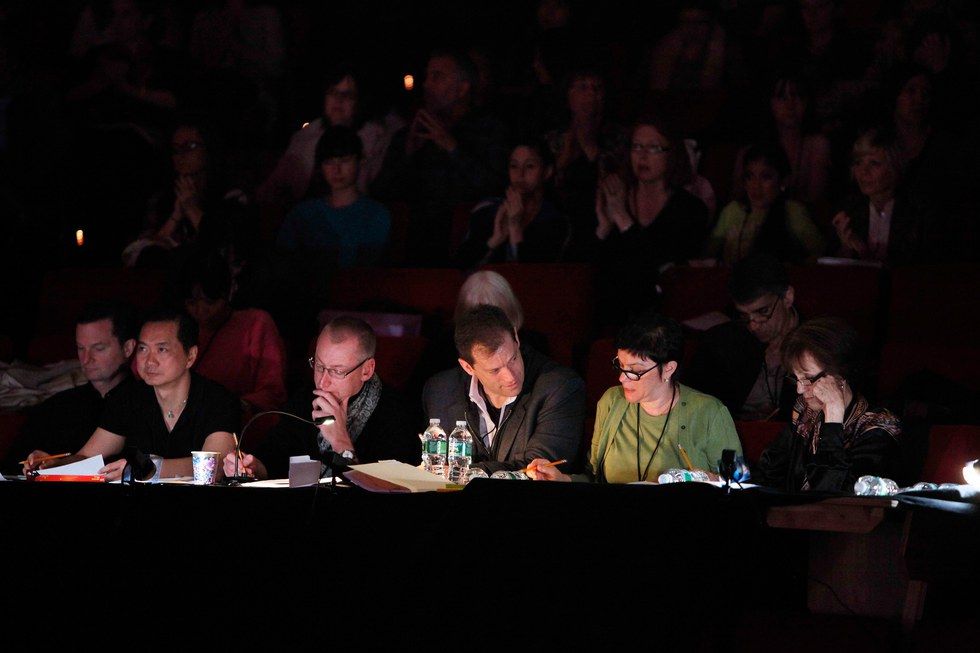 Judges at YAGP. Photo by Rachel Papo
If you make a connection, stay in touch, says Saveliev. "That shows commitment and discipline." In advance of an audition, you might send an email with a link to your reel or mail a video with a letter, reminding a director that you met previously at a competition. Don't overdo it or expect a response, but a polite, concise note can't hurt.
Let Rejections Go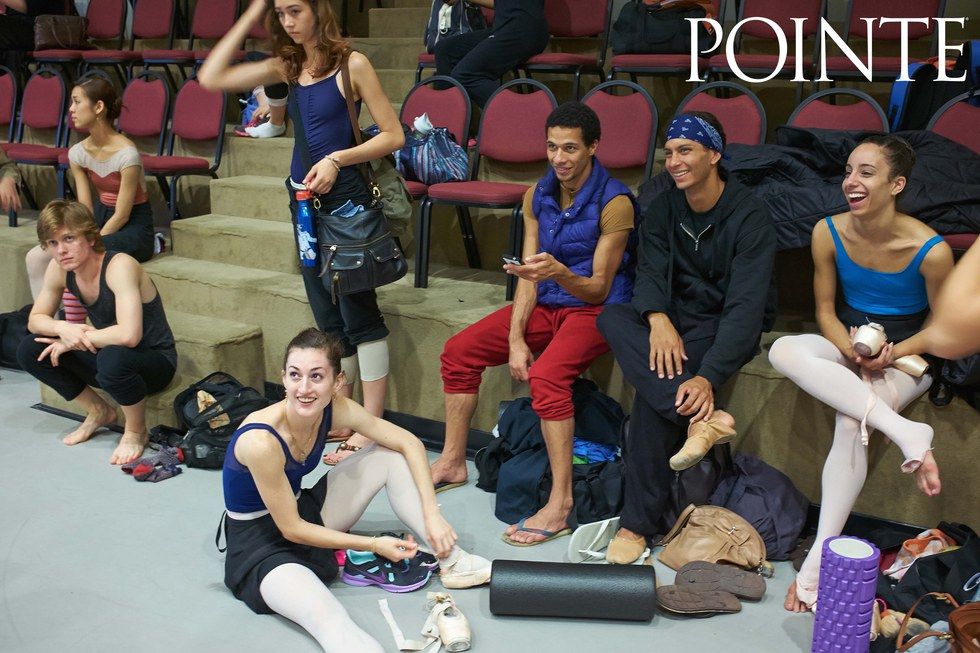 USA International Ballet Competition. Photo by Jim Lafferty for Pointe
"Dance is a subjective art form," Saveliev says. "The goal should not be to please everybody, but just to find that one person, program or company that you are a good match with." If a connection doesn't go the way you want, use any constructive criticism for growth, stay positive—and move on.
Most people may know Derek Dunn for his impeccable turns and alluring onstage charisma. But the Boston Ballet principal dancer is just as charming offstage, whether he's playing with his 3-year-old miniature labradoodle or working in the studio. Dance Magazine recently spent the day with Dunn as he prepared for his debut as Albrecht in the company's upcoming run of Giselle.
Rosalie O'Connor, Courtesy Mark Morris Dance Group
You know compelling musicality when you see it. But how do you cultivate it? It's not as elusive as it might seem. Musicality, like any facet of dance, can be developed and honed over time—with dedicated, detailed practice. At its most fundamental, it's "respect for the music, that this is your partner," says Kate Linsley, academy principal of the School of Nashville Ballet.
Keep reading...
Show less
The USC Kaufman graduating class with Mikhail Baryshnikov. Gus Ruelas/USC
Just four years ago, the University of Southern California's Glorya Kaufman School of Dance welcomed its first class of BFA students. The program—which boasts world-class faculty and a revolutionary approach to training focused on collaboration and hybridity—immediately established itself as one of the country's most prestigious and most innovative.
Now, the first graduating class is entering the dance field. Here, six of the 33 graduates share what they're doing post-grad, what made their experience at USC Kaufman so meaningful and how it prepared them for their next steps:
Keep reading...
Show less
Ross Parkes, right, teaching in Shanghai in 1983. Lan-Lan Wang is at left. Courtesy Lan-Lan Wang.
Notable dancer and beloved teacher, Ross Parkes, 79, passed away on August 5, 2019 in New York City. He was a founding faculty member at Taipei National University of the Arts in Taiwan, where he taught from 1984 to 2006. Lin Hwai-min, artistic director of Cloud Gate Dance Theater, said: "He nurtured two generations of dancers in Taiwan, and his legacy will continue."
About his dancing, Tonia Shimin, professor emerita at UC Santa Barbara and producer of Mary Anthony: A Life in Modern Dance, said this: "He was an exquisite, eloquent dancer who inhabited his roles completely."
Keep reading...
Show less