What Does It Take to Get Noticed at a Dance Convention?
Kayla Kalbfleisch teaching at 24 Seven Dance Convention. Photo courtesy 24 Seven
Conventions can offer myriad opportunities, from making connections to landing college scholarships. But how can a dancer stand out in a sea of talent? We turned to some of our favorite convention faculty to find out.
---
Kayla Kalbfleisch: Jazz teacher at 24 Seven Dance Convention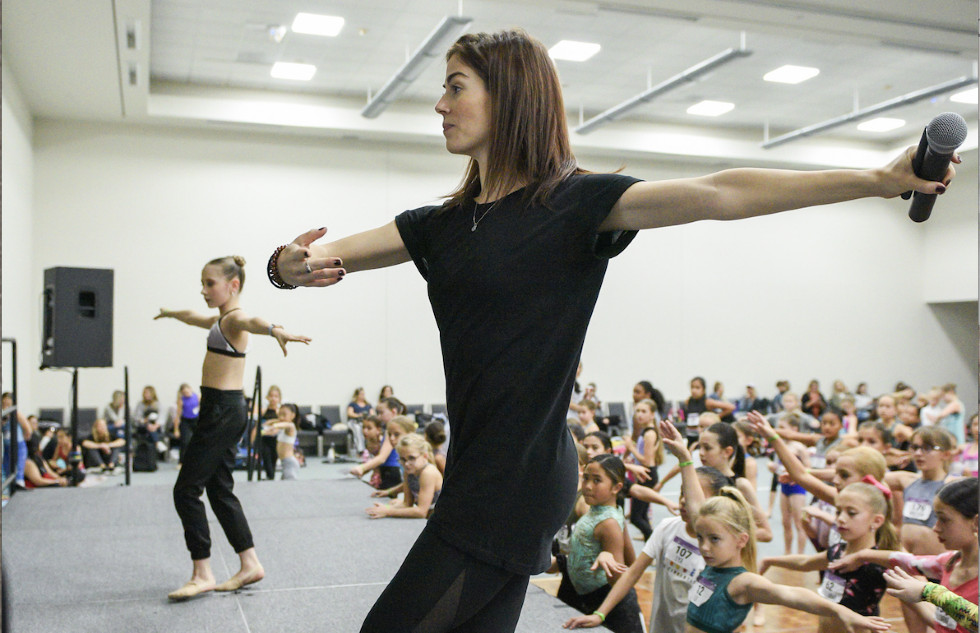 Courtesy 24 Seven Dance Convention
"A dancer who is willing to take risks stylistically will always catch my eye. In convention auditions, there are so many technical dancers in the room. The ones who pay attention to detail, yet are confident enough to bring their own individuality, a boldness to the choreography, always stand out to me."
Jason Luks: Tap teacher at New York City Dance Alliance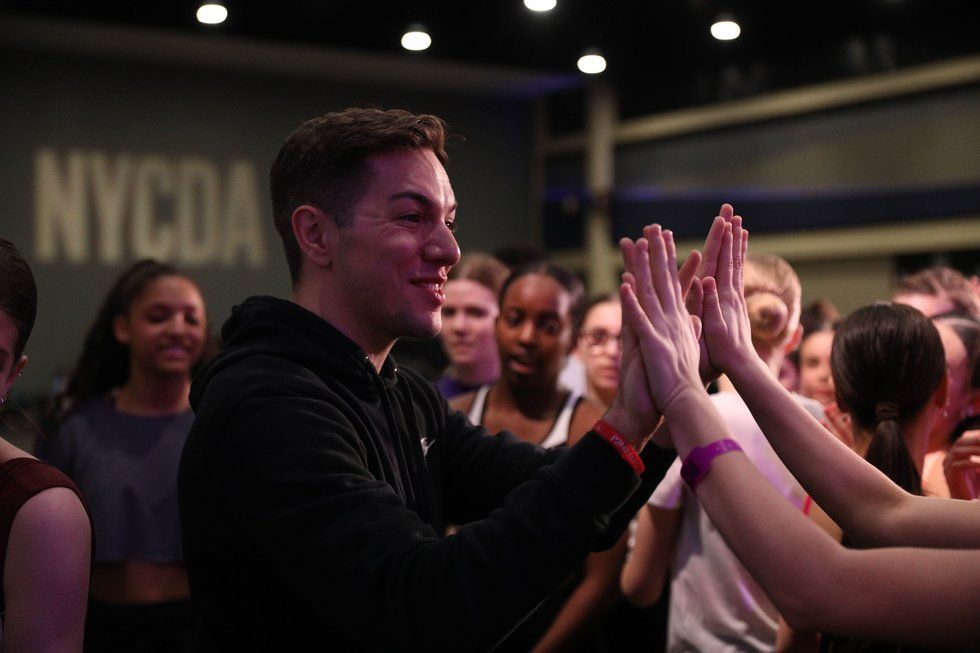 Courtesy NYCDA
"So often in a convention tap class, dancers are taking class on carpet, or sometimes even in sneakers. I always look for weight placement. You have to show me that your body is leaning into the right place. If you put the room on mute, I would still be able to know who's doing the correct footwork just by looking at where the body is and how much they're picking up their feet."
Mallauri Esquibel: Ballet and lyrical teacher at NRG danceProject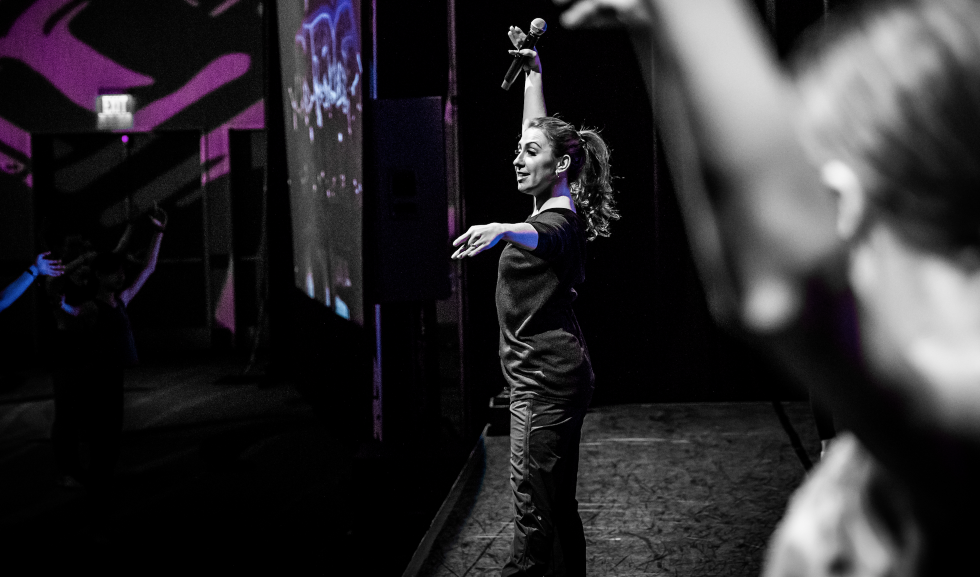 Robert Kelley, Courtesy NRG
"I love when dancers use their voices. We meet and see hundreds of kids a weekend. I love when a dancer introduces themselves to me after class. Those little moments make lasting impressions."
From Your Site Articles
Related Articles Around the Web
Chantelle Pianetta competing at a West Coast swing event. Courtesy Pianetta.
Just hearing the word "improvisation" is enough to make some ballet dancers shake in their pointe shoes. But for Chantelle Pianetta, it's a practice she relishes. Depending on the weekend, you might find her gracing Bay Area stages as a principal with Menlowe Ballet or sweeping in awards at West Coast swing competitions.

She specializes in Jack and Jill events, which involve improvised swing dancing with an unexpected partner in front of a panel of judges. (Check her out in action below.) While sustaining her ballet career, over the past four years Pianetta has quickly risen from novice to champion level on the WCS international competition circuit.
Keep reading...
Show less
Jayme Thornton
Sean Dorsey was always going to be an activist. Growing up in a politically engaged, progressive family in Vancouver, British Columbia, "it was my heart's desire to create change in the world," he says. Far less certain was his future as a dancer.
Like many dancers, Dorsey fell in love with movement as a toddler. However, he didn't identify strongly with any particular gender growing up. Dorsey, who now identifies as trans, says, "I didn't see a single person like me anywhere in the modern dance world." The lack of trans role models and teachers, let alone all-gender studio facilities where he could feel safe and welcome, "meant that even in my wildest dreams, there was no room for that possibility."
Keep reading...
Show less
Getty Images
It's hour three of an intense rehearsal, you're feeling mentally foggy and exhausted, and your stomach hurts. Did you know the culprit could be something as simple as dehydration?
Proper hydration helps maintain physical and mental function while you're dancing, and keeps your energy levels high. But with so many products on the market promising to help you rehydrate more effectively, how do you know when it's time to reach for more than water?
Keep reading...
Show less