Collaboration is a curious thing. For choreographers, it can open their practice to another set of eyes. It can allow their work to exist in a larger way. It can add serious heft to the final artistic product, with a signature all of its own.
But: There's an art to working in close communion with another artist, whether they're a designer or a composer. At the heart of the process is developing a rapport where each collaborator feels a sense of freedom within a set of given limits, where each understands what the other needs. Getting to that point takes some back and forth, trial and error, and several stabs in the dark.
---
Working With a Set Designer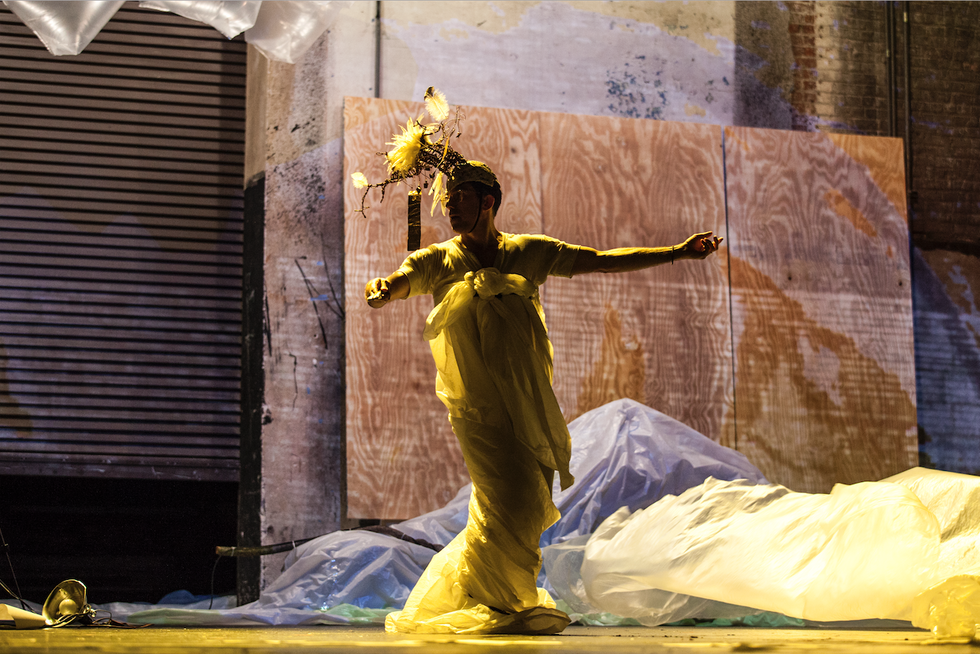 Mimi Lien designed a cloud of trash bags for David Neumann's I Understand Everything Better. Photo by Maria Baranova, Courtesy Neumann
Should I have a specific idea? Mimi Lien says that sometimes, choreographers come to her with a strong visual design idea, such as Jessica Lang, who had a vision of string trees for The Wanderer before she had an ounce of movement. Lang needed Lien's expertise in figuring out everything from the composition and materials to cost and flammability. "In that case, my job is to deal with materials. I have to flesh it out," she says. Other times, the process is much more elusive. For David Neumann's I Understand Everything Better, Lien had to pay attention to any impulses she had about physical objects that might share the space with the performers. The result? A whimsical cloud of translucent trash bags
What does a set designer need to know? What Lien wants to know first is the genesis of the dance. "Where is it coming from?" she asks. "Whether it's abstract or personal, I need to know why are you making this piece."
How early should I hire a set designer? If something needs to be built, the work needs to start several months before the performance. Lien gets her idea generator going by watching rehearsals. Then she'll make a physical model. "I find digital models can be misleading," she says. The ideal situation is to have a residency that involves the set. "Residencies are when the dancers physically integrate the set into the piece, and it can be fully realized."
What if my budget is tiny? Of course, the budget needs to be discussed, but Lien doesn't want money concerns to enter the discussion right away. "I want my mind to be free, and let myself feel what the piece needs and then scale it to the budget."
Working With a Costume Designer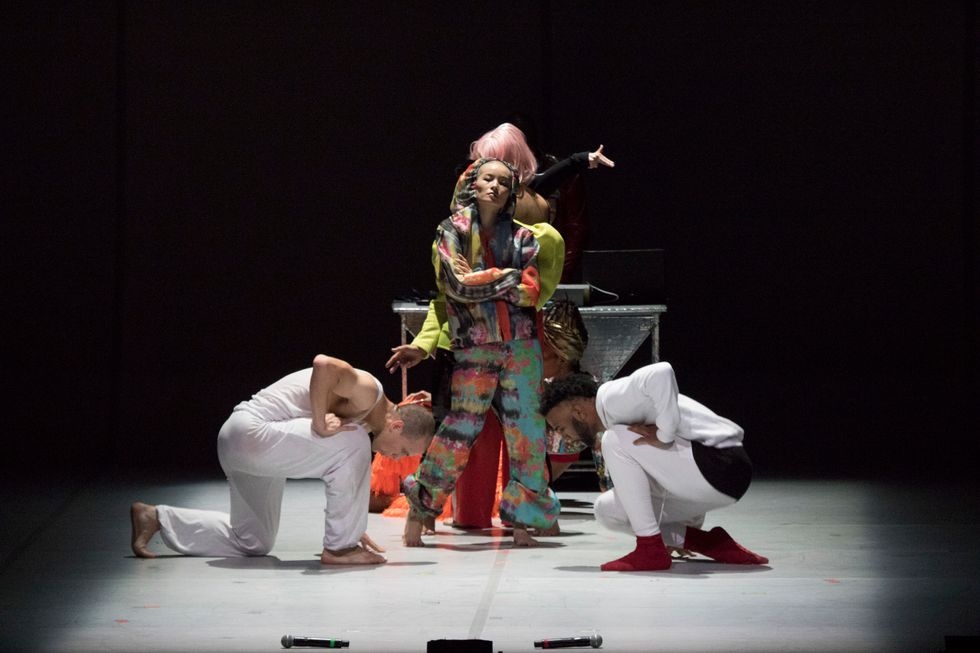 Liz Prince dressed the dancers of Bill T. Jones' Analogy/Lance: Pretty aka The Escape artists. Photo by Paul B. Goode, courtesy Prince
What does a costume designer need from me? Abstract dance can be the most intimidating to dress, says Bessie Award–winning designer Liz Prince, whose costumes have dressed Liz Gerring's analytical Horizon, the fragile universe of Jane Comfort's Underground River, and the street style of Bill T. Jones' A Letter to My Nephew. "With such a clean, open slate, a designer can feel overwhelmed," she says. "I need a jumping-off point, something to riff off of to get us started." That could be a scrap of text or images that convey a mood.
How do we figure out what will work best? Prince finds that bringing garments into rehearsals is a great way to spark ideas. "We need to figure out if pants or a dress will work. I bring a lot of stuff to try," she says. She finds that can work better than a sketch for choreographers with limited time and budget. "The dancers need to feel comfortable, and we need to see how it looks on their bodies," says Prince. "We have to consider what the garment is saying on multiple layers." Function also matters: the costume needs to be danceable, washable and durable, especially if it needs to last on a long tour.
What if my budget is tiny? If money is a concern, Prince uses a limited color palette and texture to make up for pricier options, she says. Yet she warns against a too-beautiful costume, which can suck up all the attention onstage. "Color can also get in the way. It can't be about the costume."
Working With a Lighting Designer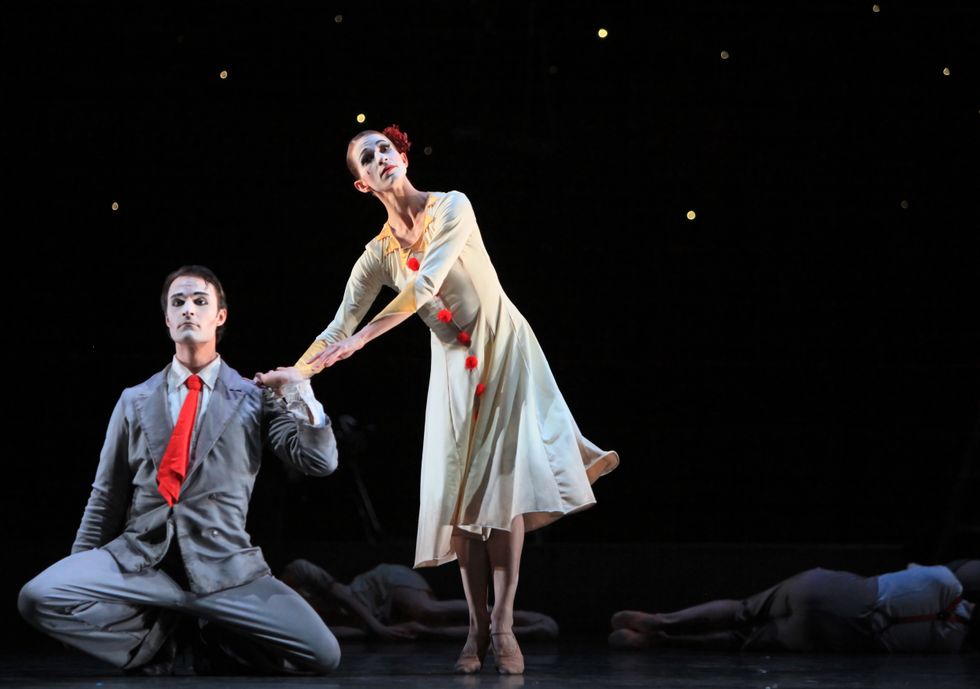 Christina Giannelli designed the lighting for Christopher Bruce's Hush. Photo by Amitava Sarkar, courtesy Houston Ballet
What does a lighting designer need from me? Choreographers should give lighting designers as much info as possible about a piece, says former Houston Ballet lighting director Christina Giannelli, who's working with companies like Acosta Danza and Pittsburgh Ballet Theatre this season. She wants access to all the clues, whether it's a movement idea, an image that a choreographer has shared with their dancers or a particular feeling. "Let the designer in on the process," she says. "Don't keep it a secret." Giannelli even finds the idiosyncratic names that contemporary choreographers give their phrases revealing.
Should I have a specific idea? Giannelli doesn't mind when a choreographer requests a particular lighting effect, but she'll ask about the motivation behind it. Part of her job is to find out how to work best within each choreographer's communication style. With Ben Stevenson, she rarely heard from him, unless something wasn't right, and then he would be very specific. For Trey McIntyre, his poetic, descriptive language helped immensely in forming her plan. She doesn't discount anything a choreographer says: "When Jorma Elo talked about revealing and hiding, I created an isolated, floating-in-space stage."
Working With a Composer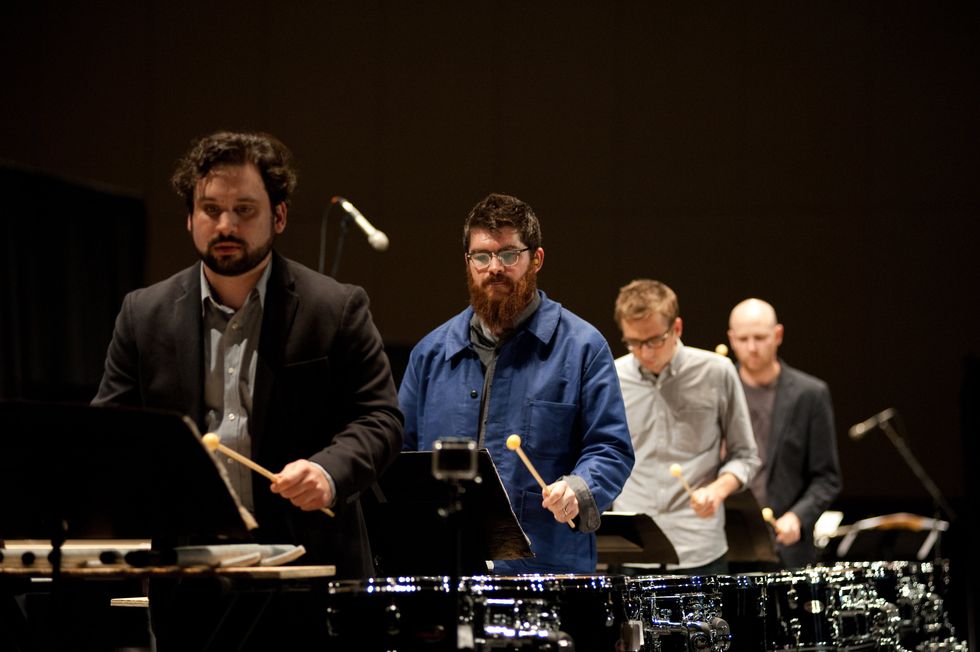 The So Percussion Group performing David Lang's So-Called Laws of Nature. Photo courtesy Lang
Why should I hire a composer? Music can both support a choreographer's vision and add its own statement. "My job is to react to something, to figure it out through music, to heighten the emotional narrative, to deepen it, push or provide a counterpoint to the dance," says Pulitzer Prize–winning composer David Lang, who has created work for Benjamin Millepied, Susan Marshall and Pam Tanowitz, to name a few.
What does a composer need from me? To be useful, a composer needs space. State what you need, describe the emotional feeling over the arc of the piece, then let them be artists. But every relationship with a choreographer is different, says Lang: "Some want you to react to them, some want to react to you, some want the music and dance to coexist but not explicitly notice each other."
Should I choreograph the dance first? Lang generally doesn't want to see the dance before he writes the music. "Then it's like the dance is telling the music what to do, and that makes it harder for me to make the music have its own logic," he says. He finds that it works better to write a lot of music, perhaps more than needed, then go back and forth with the choreographer. "If I write an hour of music and the choreographer chooses the 20 minutes he or she likes best, then we both can be happy," Lang says.
What if I want changes to the score? Lang will try to make revisions if necessary, but hopes he doesn't have to. "Choreographers are used to working with music that already exists, and somehow they manage to figure out what to love. What makes that old, found music so powerful is that it is complete—it goes from start to finish musically, with a logic and commitment that makes us listen. I want my music for dance to have that same kind of logic. I hope that choreographers will treat me just like every other dead composer."