Don't Get It Twisted: Dance Is An Intellectual Pursuit
How many times have you been questioned for not pursuing something "more serious"? Photo by Nadim Merrikh/Unsplash
People have a tendency to think of dance as purely physical and not intellectual. But when we separate movement from intellect, we limit what dance can do for the world.
It's not hard to see that dance is thought of as less than other so-called "intellectual pursuits." How many dancers have been told they should pursue something "more serious"? How many college dance departments don't receive funding on par with theater or music departments, much less science departments?
---
Perhaps that's because dance only leaves behind traces. The words and decisions that go into making dances have a hard time being accounted for, and choreographic notes and videos cannot fully capture a dance work. Dance depends on the presence of the body. Unfortunately, it's difficult to explain to non-dancers how corporal movement is a means of thinking and engaging with complex ideas. That's why it's so important that dancers can talk or write about their work, translating the corporal knowledge into language.
When we acknowledge that our bodies think, move, translate, react—often in conjunction with linguistic thought or prior to it—we can use dance as a tool.
Dance Can Share Our Stories Across Borders & Generations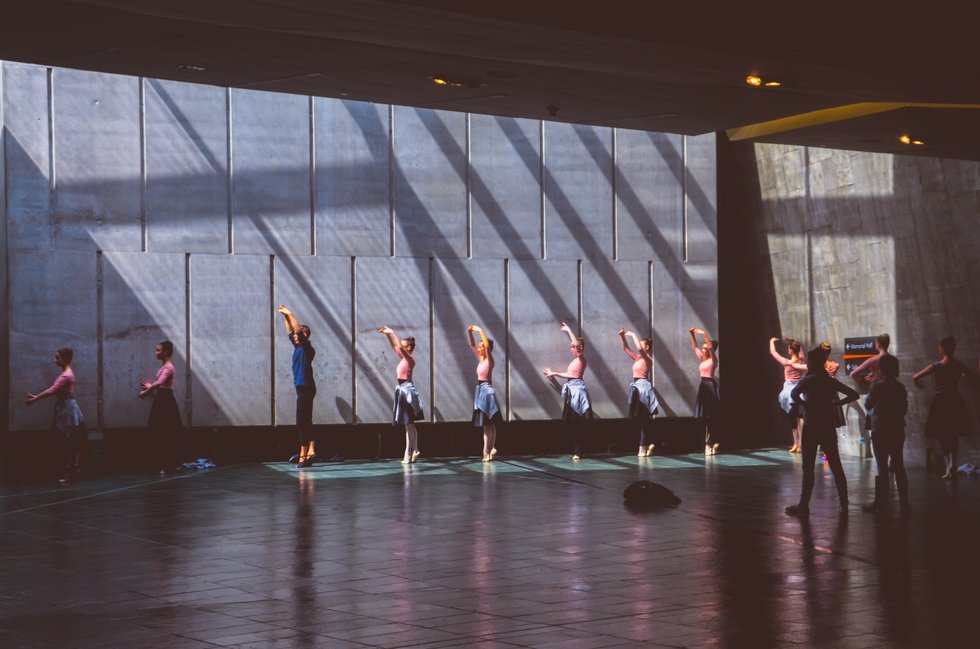 Sharing dance shares stories from generation to generation. Photo by Joy Real/Unsplash
As dancers, we know that more than just emotions and physical training go into dancing. Cultural knowledge gets passed on through music and dance, particularly for cultures with strong oral traditions. The gestures, stories and symbolisms, passed from generation to generation, and across borders, help us connect and understand our own and others' histories.
Movement Creates Empathy in The Audience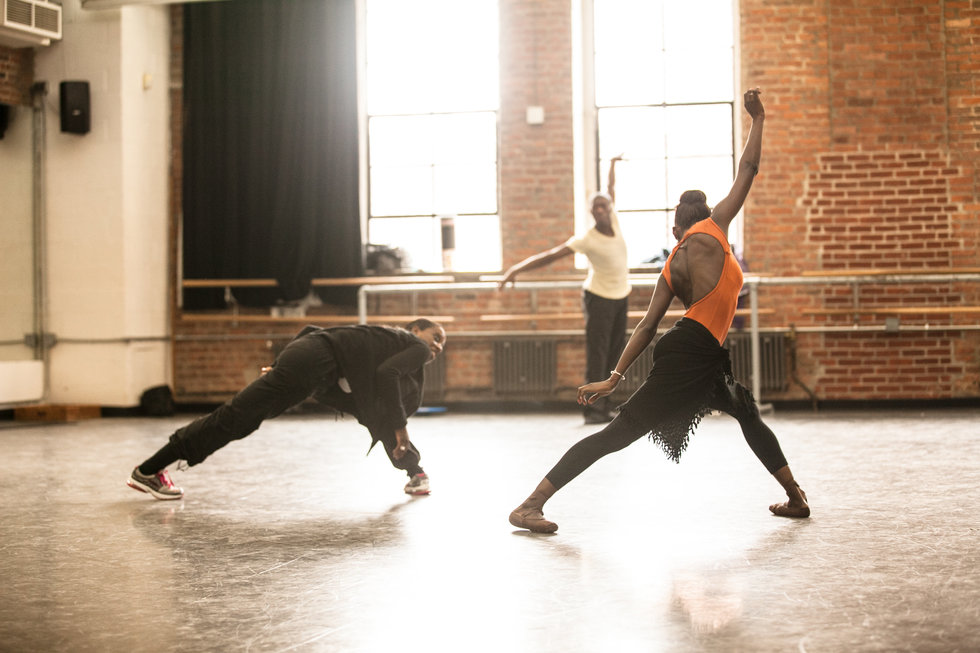 A change in movement can affect our minds. Photo of a Dance Theatre of Harlem rehearsal by Quinn Wharton
Research has also shown that when we change our posture, we can change our state of mind, and gestures and movements influence our emotions. And that affects not only the dancer. Dance has a unique power to communicate through a process known as kinesthetic empathy. Recent discoveries in neuroscience prove that we can empathize, and even experience (through what have been termed "mirror neurons"), the movements we see someone else doing. Dance oversteps the need for language as a mediator.
Linguistic Intelligence Has Its Place in Dance, Too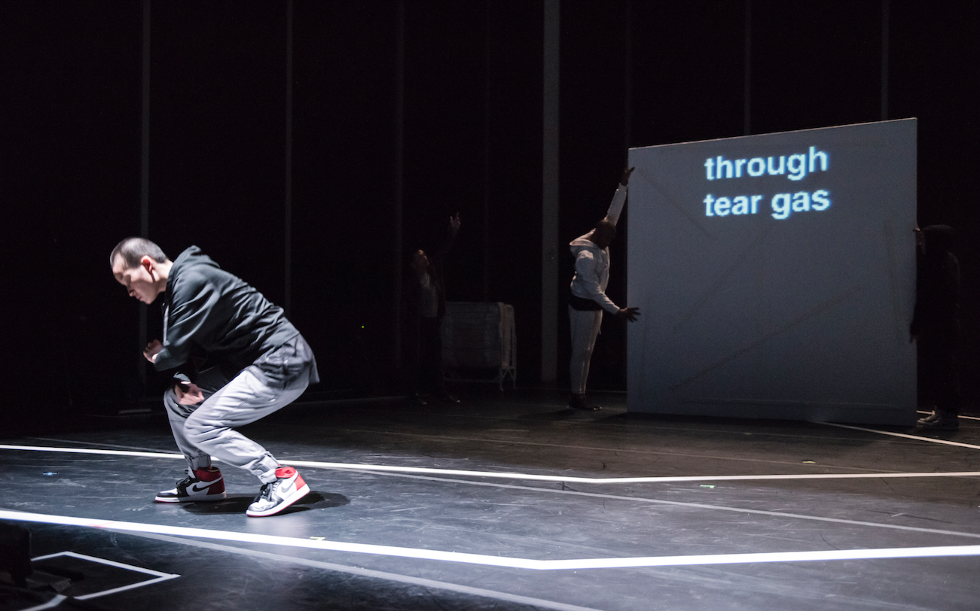 Bill T. Jones has long used text to deepen his dance work. Photo by Liza Voll, courtesy BTJ/AZDC
That's not to say that language isn't part of dance. Choreographers craft dancers' intentions and movements with words, images and metaphors. Even in improvisation, a director dictates a score, and dancers translate the imagery into corporal form.
When choreographers layer dance and words, it engages the audience in new ways. As Bill T. Jones explains, "You see one thing and you hear another thing, and then the audience puts together what they mean."
Dance Can Help Us Better Understand Our World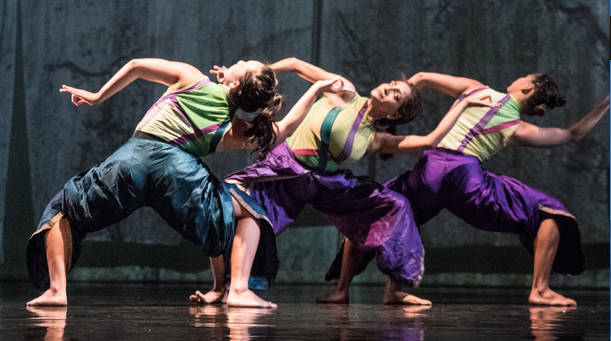 Ananya Chatterjea's Shyamali was created as a tribute to women who've stood up to oppression. Photo via ananyadancetheatre.org
Many choreographers use dance to shed light on today's most pressing topics. Some use dance in conjunction with social activism, like Ananya Dance Theatre's Ananya Chatterjea, who recently created Shyamali as a tribute to women across the world who have stood up against oppression. Others explore the nuances of science: Michelle Dorrance's Myelination, for example, translates the biological process of a myelin sheath forming around a nerve into tap dance. Not to mention artists who use their dance practice as research, focusing on the process of dance making to explore a question or subject.
The Mind-Body Connection Is a Powerful Coping Tool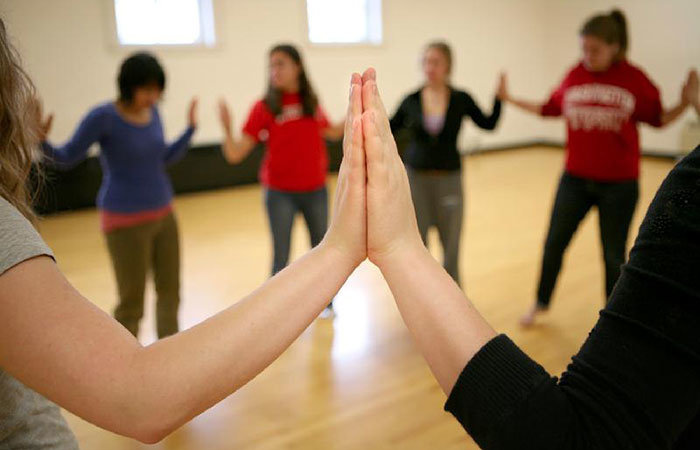 Movement can help us better cope with traumatic experiences. Photo via marylhurst.edu
In dance therapy, movement functions as a critical tool in understanding and coping with traumatic experiences. It relies on the fact that movement communicates, acknowledging the crucial mind-body connection.
Through Dance, We Can Embody a Brighter Future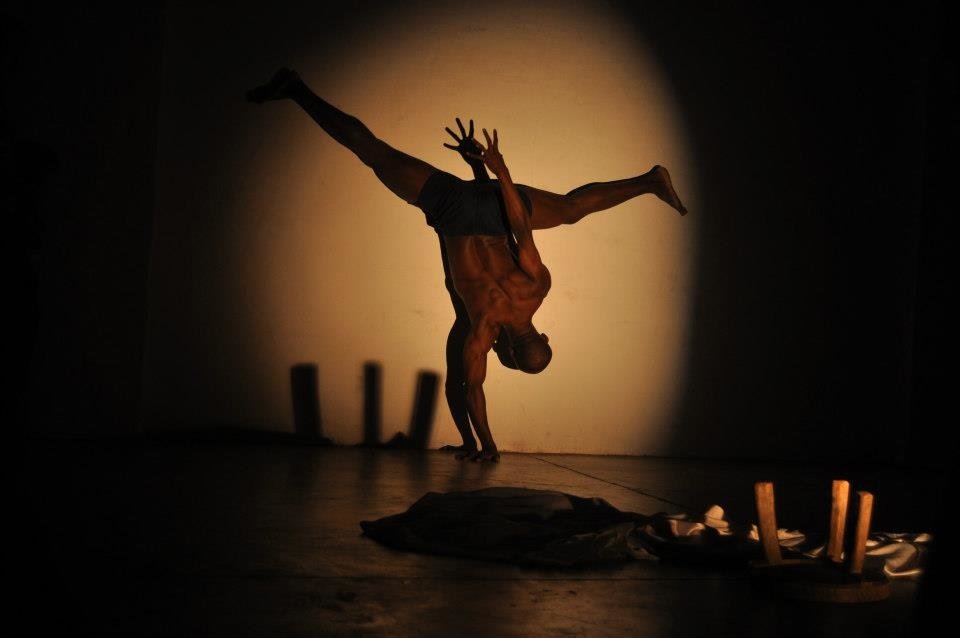 Théogène Niwenshuti shared the healing powers of dance after the Rwandan genocide. Photo via Facebook.
On a community level, dance has been successfully used in reconciliation processes in previously divided or war-torn countries, such as Rwanda, Australia, South Africa and Colombia. We relate to others not just with language, but with gestures and physical contact.
Through dance, we can imagine new futures or ways of interacting with the world—in performance we can become anyone (or anything), which can be more than an escape, but a way of pushing beyond the status quo and finding new ways of moving through the world.
Dancers Connect Multiple Parts of Ourselves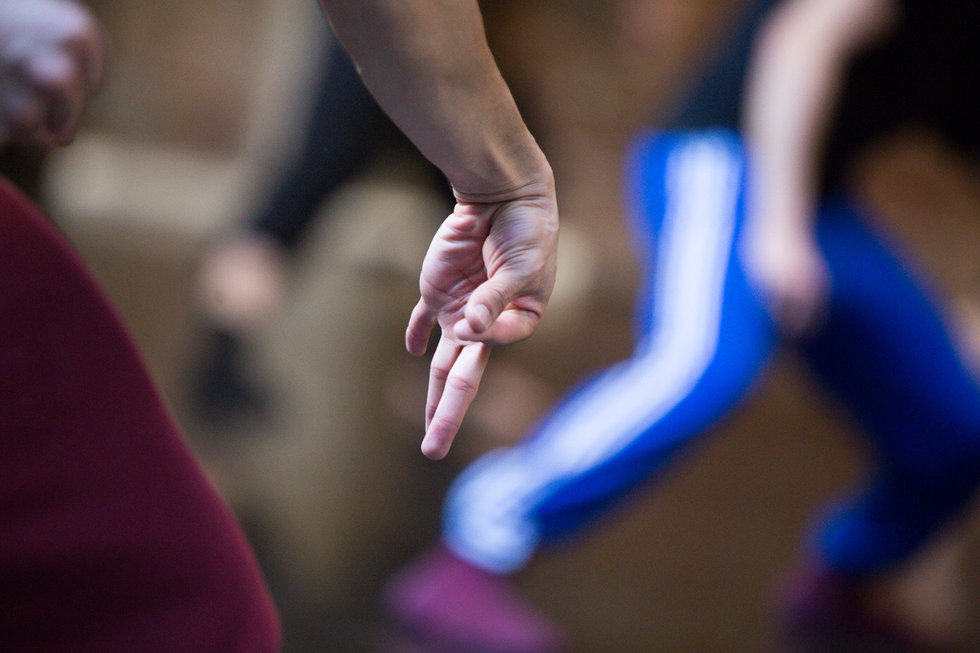 Dance uses the connections between the cerebral, physical and emotional parts of ourselves to delve into our humanity. Photo by Matthew Murphy.
Dance intertwines the cerebral, physical and emotional; science tries to unravel the connections between these. Dance uses these inherent connections to delve deeper into our humanity, and create new ways of reflecting on the world. In that way, dance is a crucial tool in intellectual pursuits.
From Your Site Articles
Related Articles Around the Web
Sergei Diaghilev, who was terrified of the sea, posing with a life preserver aboard a ship. Photo courtesy DM Archives
On August 19, 1929, shockwaves were felt throughout the dance world as news spread that impresario Sergei Diaghilev had died. The founder of the Ballets Russes rewrote the course of ballet history as the company toured Europe and the U.S., championing collaborations with modernist composers, artists and designers such as Igor Stravinsky, Pablo Picasso and Coco Chanel. The company launched the careers of its five principal choreographers: Michel Fokine, Vaslav Nijinsky, Léonide Massine, Bronislava Nijinska and George Balanchine.
Keep reading...
Show less
The USC Kaufman graduating class with Mikhail Baryshnikov. Gus Ruelas/USC
Just four years ago, the University of Southern California's Glorya Kaufman School of Dance welcomed its first class of BFA students. The program—which boasts world-class faculty and a revolutionary approach to training focused on collaboration and hybridity—immediately established itself as one of the country's most prestigious and most innovative.
Now, the first graduating class is entering the dance field. Here, six of the 33 graduates share what they're doing post-grad, what made their experience at USC Kaufman so meaningful and how it prepared them for their next steps:
Keep reading...
Show less
Alice Sheppard/Kinetic Light in DESCENT, which our readers chose as last year's "Most Moving Performance." Photo by Jay Newman, courtesy Kinetic Light
Yes, we realize it's only August. But we can't help but to already be musing about all the incredible dance happenings of 2019.
We're getting ready for our annual Readers' Choice feature, and we want to hear from you about the shows you can't stop thinking about, the dance videos that blew your mind and the artists you discovered this year who everyone should know about.
Keep reading...
Show less
Courtesy Chiara Valle
Chiara Valle is just one of many dancers heading back to the studio this fall as companies ramp up for the season. But her journey back has been far more difficult than most.
Valle has been a trainee at The Washington Ballet since 2016, starting at the same time as artistic director Julie Kent. But only a few months into her first season there, she started experiencing excruciating pain high up in her femur. "It felt like someone was stabbing me 24/7," she says. Sometimes at night, the pain got so bad that her roommates would bring her dinner to the bathtub.
Keep reading...
Show less