A few years ago I was rehearsing with the Festival Ballet of Providence, attempting to remember a piece I'd choreographed almost a decade earlier. It wasn't going well, and in my frustration, I jokingly asked the dancers if anyone had savantish memory and could reverse movement phrases on the fly. Principal dancer Alan Alberto raised his hand. Alberto examined a video of the choreography and, within minutes, was able to set it on others as though he had performed it himself. I'd never seen someone able to synthesize and teach new material so dexterously.
A few months later I ran into him at Whole Foods, where he was standing behind a sample stand offering passersby a marinade by a company I'd never heard of: Mesa Fresca. I asked Alberto how long he had worked for the company. He paused, and remarked that, well, actually, he'd started it. I wasn't talking to an hourly worker; Alberto was a founder and CEO.
---
Today, Mesa Fresca sells products at over 30 locations, including Whole Foods. After our exchange (during which I bought a bottle of delicious chimichurri) I called Alberto to learn more about how he could be so masterful in the dance studio while also managing the demands of a startup.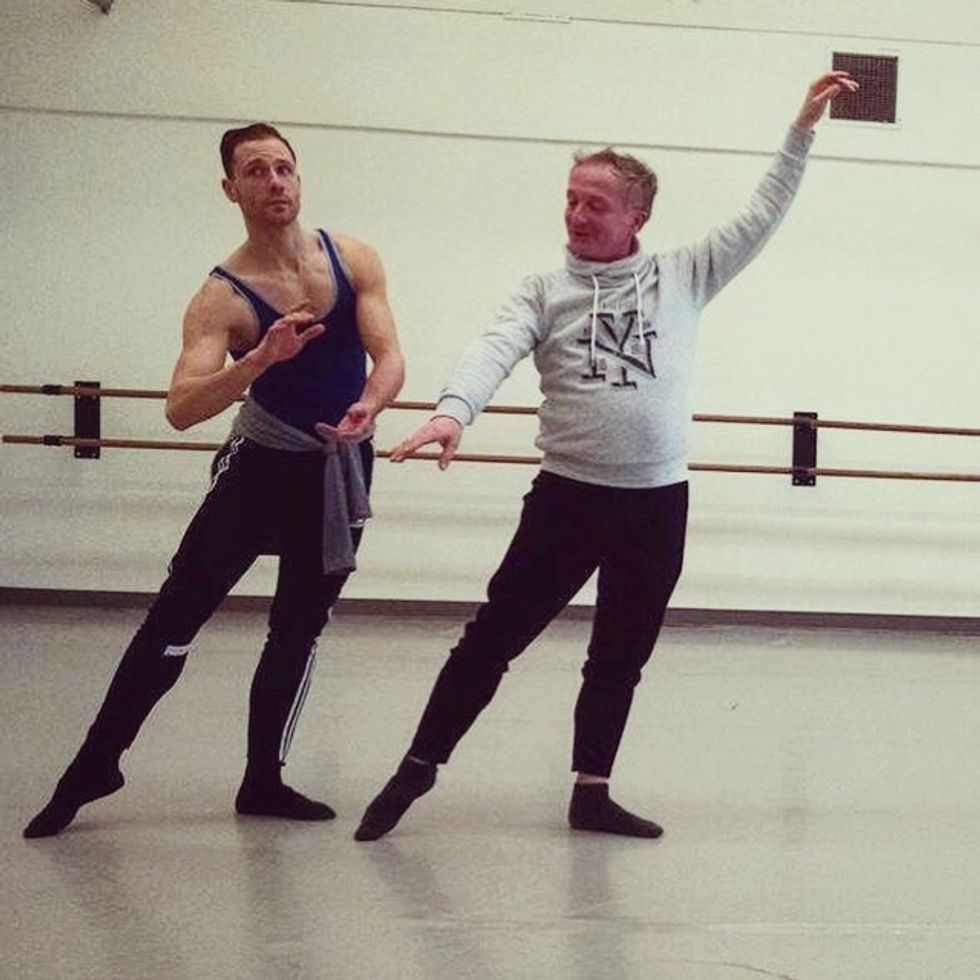 Alberto rehearsing at Festival Ballet Providence. Photo courtesy Alberto
How did you start Mesa Fresca?
My family is from Argentina, and we grew up eating culturally authentic Hispanic meals. Asado, an Argentine BBQ, was always a weekend event for us, and on Sundays my dad would fire up the grill while my mom made her authentic chimichurri sauce. Our family and friends would gather, enjoy the time, and at the end of the meal people would ask to take a jar of chimichurri home or for my mom to make them a special order. We were onto something.
I had been dancing abroad with the National Ballet of Croatia, and after completing my first year at Johnson & Wales University [a world class culinary school in Rhode Island] in 2014, I knew it was time to start Mesa Fresca.
My sister had been making and selling our chimichurri to friends, coworkers and family for a couple of years. I was on a summer lay-off and approached her about incorporating and starting a proper business. We took a road trip to a local chip factory for inspiration, and on that drive we came up with the name, Mesa Fresca (Fresh Table).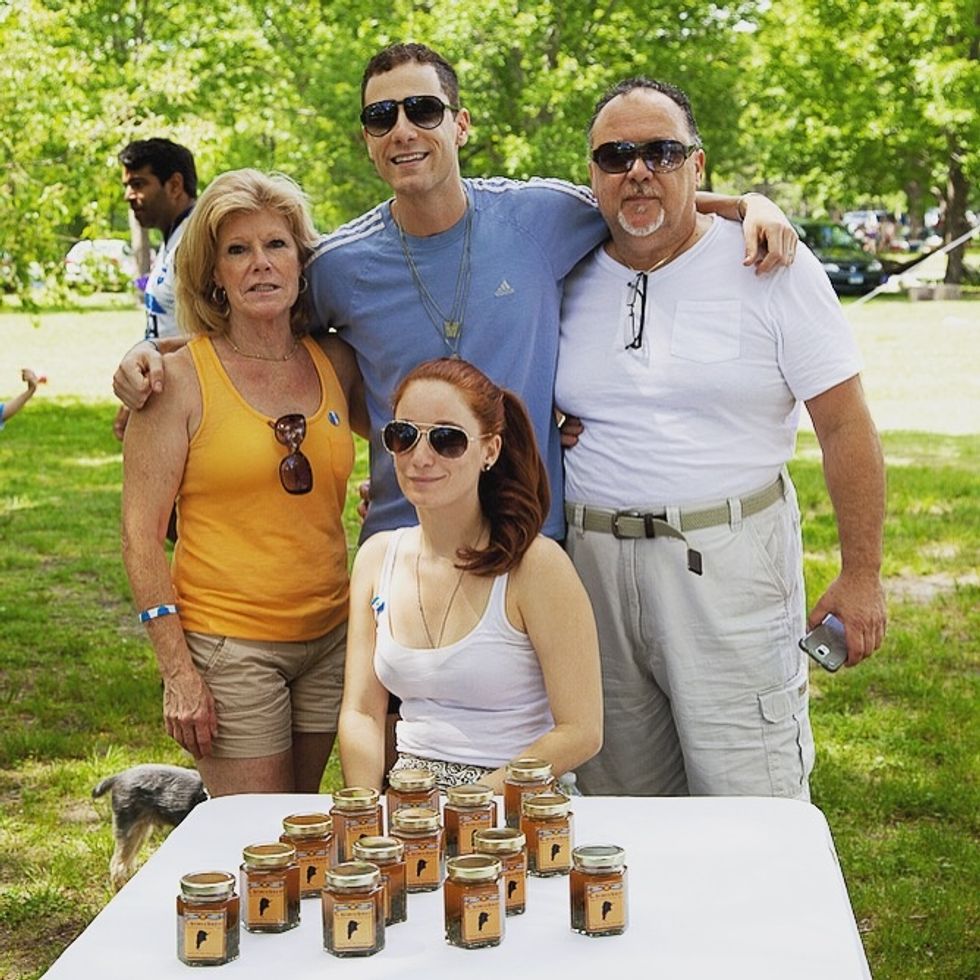 Alberto's family has always loved getting together for asado on Sundays. Photo courtesy Alberto
How do you balance your two careers?
One of the challenges of working in a regional ballet company is the long summer lay-off. I decided to use this time to my advantage. My strategy was to focus on growth and development of Mesa Fresca during the summer months, while I was free, and sustain a steady operation during the dancing season.
Does being a dancer inform the business?
Dancers are their own brand. You work to perfect your technique and artistry, audition, sign contracts and try to perform at your highest potential.
Owning a food brand is very similar. We spent time crafting, testing and perfecting our recipes, we work hard to improve brand awareness, increase sales channels and educate consumers. In a sense, we audition when we meet with buyers who can bring our products into their stores.
There are many skills that we learn as dancers that we might not even be aware we have. I believe that dancers are some of the smartest, most dedicated, hard-working, talented individuals in the workforce.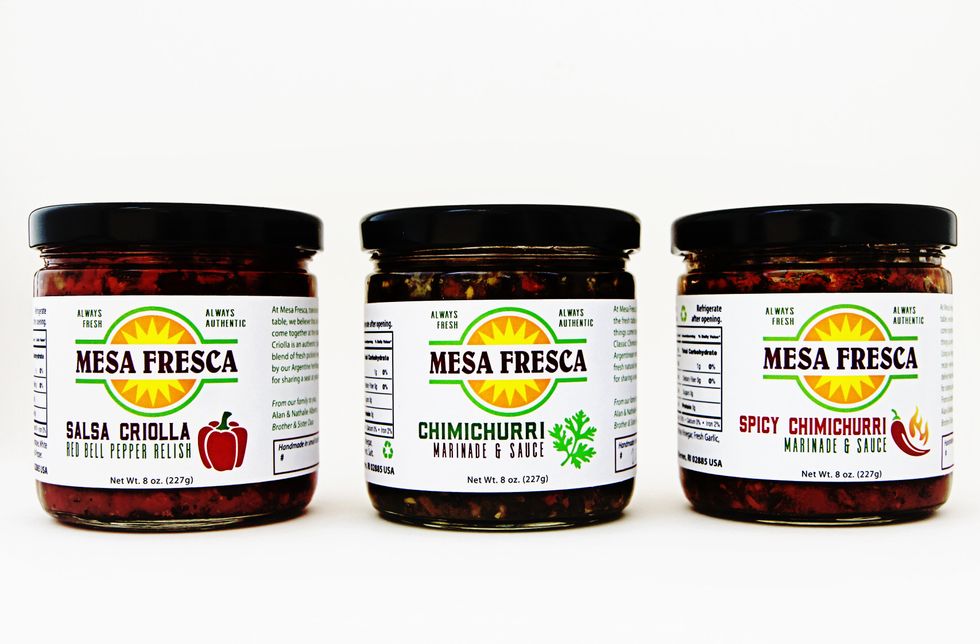 Can you elaborate on that? What makes dancers so special?
As a dancer, you're often learning several pieces at the same time, receiving and applying multiple corrections, listening to the music, thinking about choreography, and making all of those moving parts come together seamlessly. This mind/body training translates into better work habits.
My own honed skills allow me to think faster and more clearly, and to use my time efficiently and effectively. There's absolutely a relationship between my skill as a dancer and my work as a business owner.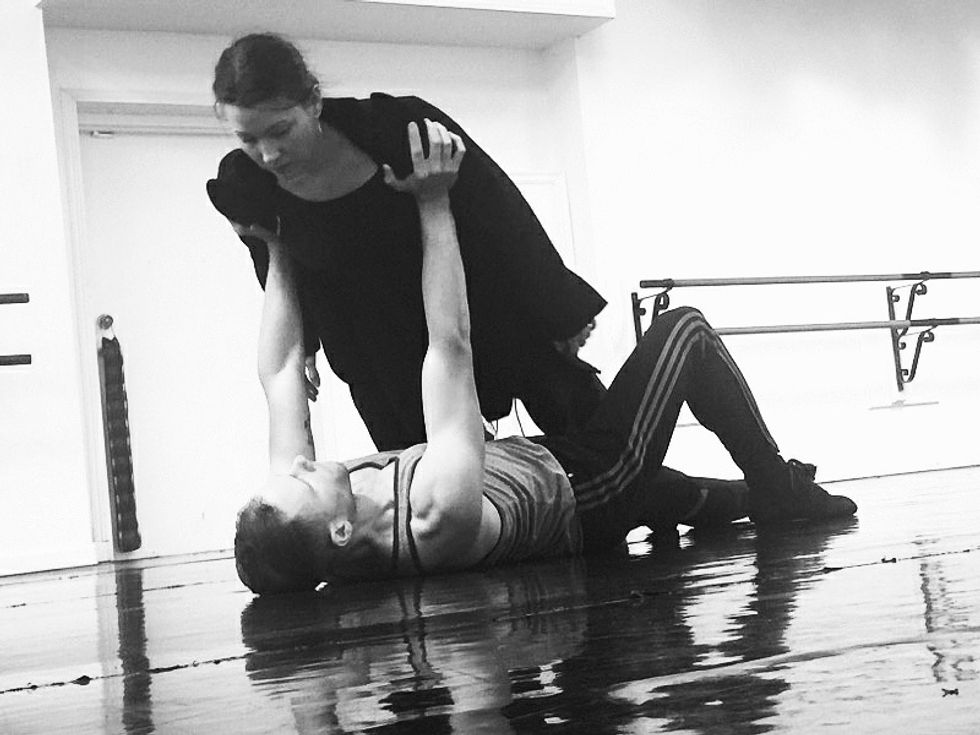 Alberto and Andrea Dawn-Shelley in rehearsal with iMEE: Infinite Movement Ever Evolving. Photo courtesy Alberto
What would you tell other dancers about your career?
It's important to explore other activities and things you're passionate about in conjunction with a dance career. Maintaining a work/life balance alongside hobbies and interests outside of dance makes you more well-rounded, and I highly encourage continuous learning.
A ballet career is relatively short; it's never too early or late to do anything in life. Go for it!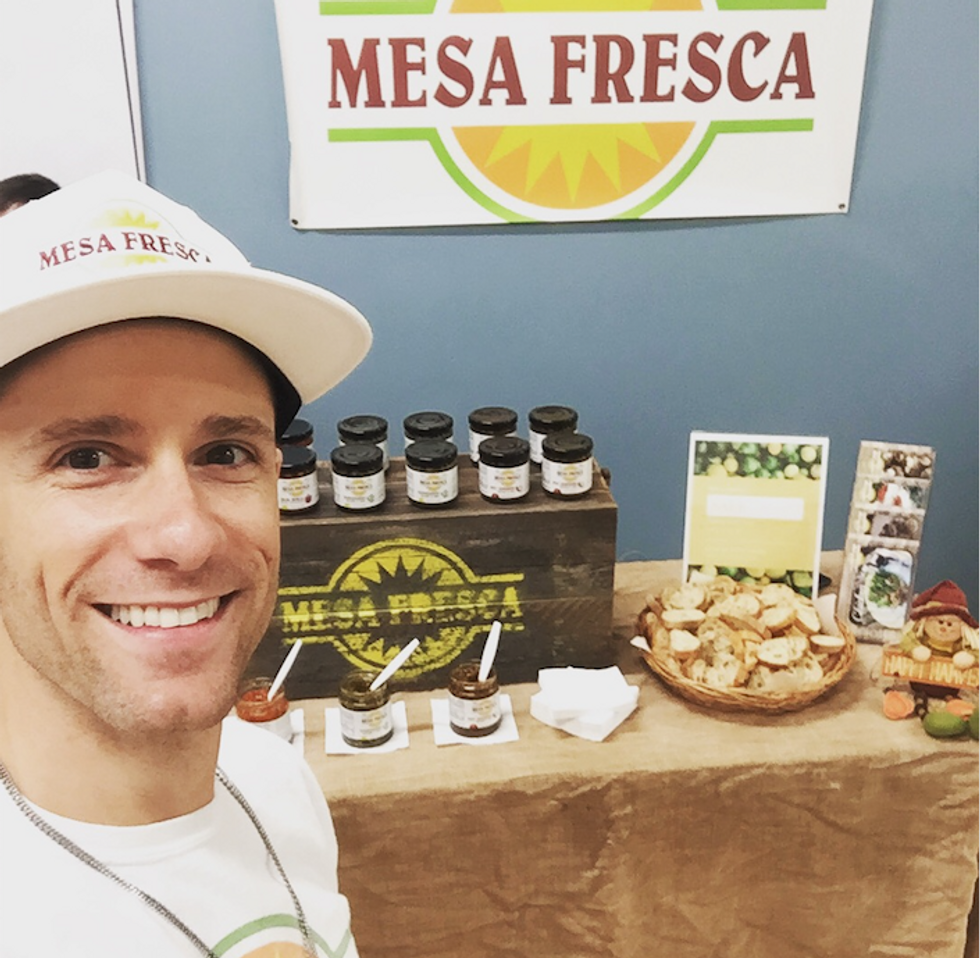 Selfie with the samples. Photo courtesy Alberto