I Took an Unpaid Job With a Major Company & I Have Regrets
We dancers should know our worth. Photo by Alexander Dummer/Unsplash
A couple weekends ago, a friend messaged me about an opportunity to be a part of a new holiday campaign for a major department store. They wanted to showcase various dancers dancing in their fall clothing collection. I asked if it was paid, and when I found that it was not, I immediately wanted to (respectfully) decline.
I remembered reading and resonating with a post on this matter from Dance Magazine's editor, Jennifer Stahl, when she said that "any job that's worth taking for the resumé boost will most likely come from an organization that's big enough to have the money to pay everyone involved."
---
This company definitely had the money. As a dancer who has bills to pay and is determined to make a living off of dance, I felt defeated. Since I'm just starting my career, I don't feel like I'm established enough to make demands. Yet if I didn't take the job, they would just give it to some other young dancer who wouldn't object to the lack of compensation.
And although I hated to admit it, I was excited about the prospect of getting the quality social media content from the videos and photos. So I took the job. I told myself that if this shoot were successful, then maybe they would use me again for a paid project in the future.
When we arrived on set, I realized the project was huge. There were four people on hair and makeup, two stylists, multiple photographers and videographers, directors, editors and their assistants.
The head stylist put my friend and I in clothes and shoes that we would probably never be able to afford, and we were told to create a dynamic piece of choreography that "showcased our abilities" as contemporary ballet dancers.
I knew that the rest of the team was getting paid, and although it was fun to have people do my hair and makeup, it puzzled me that the company didn't want to pay the dancers. Why were we worth less than the stylists or editors? What will it take for society to value and appreciate dance as much as any other field?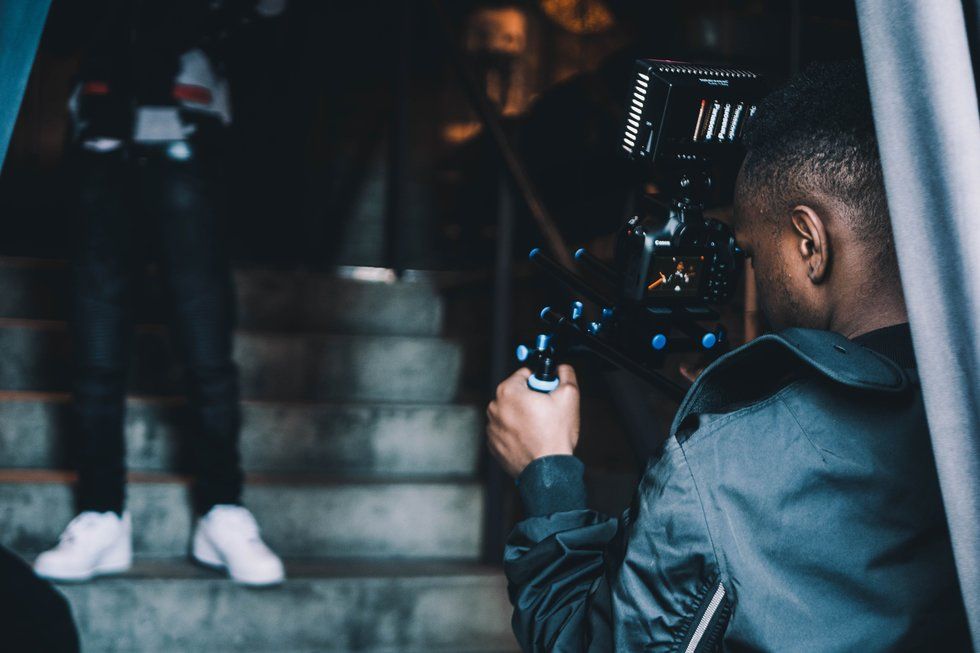 Why should dancers be the only ones on the creative team who go unpaid? Photo by Steven Van/Unsplash
Immediately after wrapping, I had regrets. The whole team on set began to thank us exceedingly and tell my friend and me how grateful they were to have us. I love a compliment or two but this felt over the top. It made the excitement and the rush of adrenaline that I got from dancing turn into discomfort. When they came to congratulate my friend and me, I saw their smiles in a different light. It eerily felt as if they were all in on some secret and that we were the ones being played.
If I'm being honest, when the campaign comes out, I think I'll be excited to see the finished product. I know I will want to share it on social media because although I wasn't paid, I do feel very much a part of the project since it was my choreography, my voice on film. When I think about the campaign as something I was a part of rather than something I was recruited for, it makes it slightly easier to forget about the lack of compensation.
But the experience changed how I might approach a similar unpaid situation. Next time, the only things that could substitute for compensation would be true potential for future jobs, or if the project were something that I hadn't done before.
Dancers deserve to get paid for their work. I wish I knew how to make this a reality for all artists today as well as the next generation. We as dancers should know our worth. The only way the outside world will respect us is if we respect ourselves first.
From Your Site Articles
Related Articles Around the Web
Robin Worrall via Unsplash
Social media has made the dance world a lot smaller, giving users instant access to artists and companies around the world. For aspiring pros, platforms like Instagram can offer a tantalizing glimpse into the life of a working performer. But there's a fine line between taking advantage of what social media can offer and relying too heavily on it.
Keep reading...
Show less
UA Dance Ensemble members Candice Barth and Gregory Taylor in Jessica Lang's "Among the Stars." Photo by Ed Flores, courtesy University of Arizona
If you think becoming a trainee or apprentice is the only path to gaining experience in a dance company environment, think again.
The University of Arizona, located in the heart of Tucson, acclimates dancers to the pace and rigor of company life while offering all the academic opportunities of a globally-ranked university. If you're looking to get a head-start on your professional dance career—or to just have a college experience that balances company-level training and repertory with rigorous academics—the University of Arizona's undergraduate and graduate programs have myriad opportunites to offer:
Keep reading...
Show less
Alice Sheppard/Kinetic Light in DESCENT, which our readers chose as last year's "Most Moving Performance." Photo by Jay Newman, courtesy Kinetic Light
Yes, we realize it's only August. But we can't help but to already be musing about all the incredible dance happenings of 2019.
We're getting ready for our annual Readers' Choice feature, and we want to hear from you about the shows you can't stop thinking about, the dance videos that blew your mind and the artists you discovered this year who everyone should know about.
Keep reading...
Show less
Sergei Diaghilev, who was terrified of the sea, posing with a life preserver aboard a ship. Photo courtesy DM Archives
On August 19, 1929, shockwaves were felt throughout the dance world as news spread that impresario Sergei Diaghilev had died. The founder of the Ballets Russes rewrote the course of ballet history as the company toured Europe and the U.S., championing collaborations with modernist composers, artists and designers such as Igor Stravinsky, Pablo Picasso and Coco Chanel. The company launched the careers of its five principal choreographers: Michel Fokine, Vaslav Nijinsky, Léonide Massine, Bronislava Nijinska and George Balanchine.
Keep reading...
Show less