Over the past week, David Hallberg has been up to something unusual: He's started to become the next Misty Copeland.
I know, I know. Hear me out. While he's obviously not a black woman in a field where that population is sorely underrepresented, he seems to be taking a few pages out of Copeland's playbook, and making a go at reaching household name status.
---
For starters, this happened (just saying):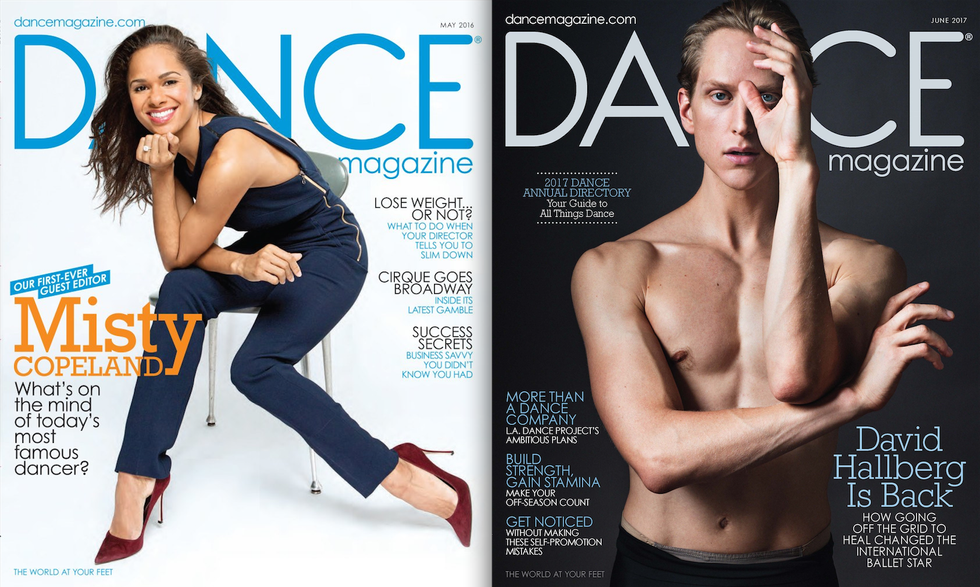 Last week, we learned Hallberg was working on a memoir, titled A Body of Work: Dancing to the Edge and Back. It's set to join Copeland's Life in Motion on bookshelves November 7.
(Of course, he's still a children's book and a health and diet book away from matching his ABT counterpart, but it's not a shabby start.)

Now, Women's Wear Daily just announced that Hallberg will be one-upping Copeland's Under Armour contract as the newest face of Nike(!). The $32 billion sports brand has asked him to model for its latest campaign for NikeLab's all conditions gear in both still and video ads. The images will officially premiere tonight in a exhibition called "Objects of Desire," featuring 20 years of "brand-defining" Nike campaigns.
Hallberg told WWD that Nike had been pursuing him for over five years, but this felt like the right fit at the right time: "Working with the ACG poncho, which signified weathering the outer elements, clicked with me right away. I've weathered a lot in my career, so it spoke to me."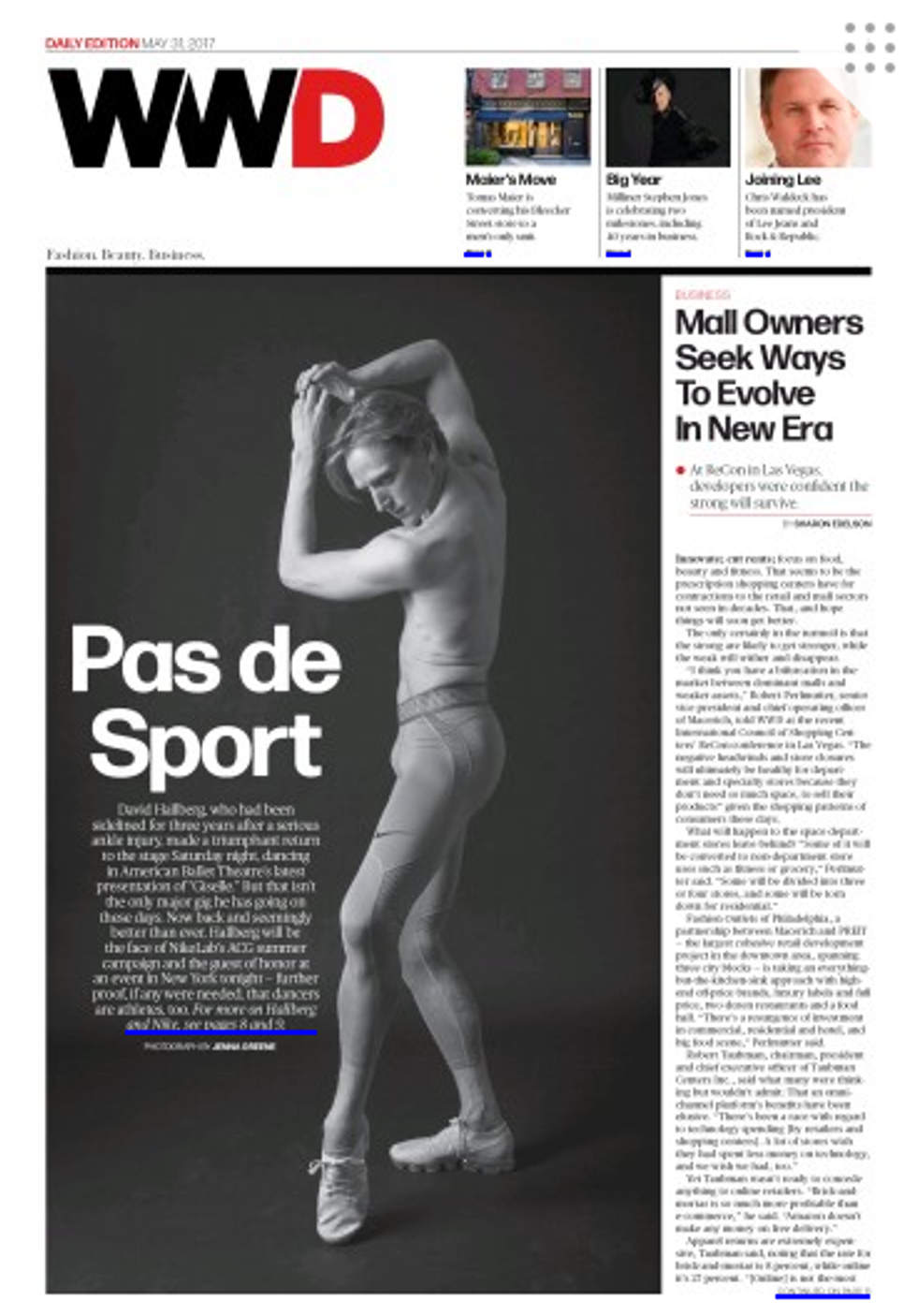 Today's front page of WWD
Like Copeland, he'll be showcasing dance's unique blend of artistry and athleticism, and breaking long-held stereotypes about ballet being a "sissy" pastime. "We train like athletes and we push ourselves to the limit. It's great we're gaining awareness of how dancers hone their craft," he tells WWD.
So what's next? (Aside from ABT's spring season at the Met, of course.) Don't count us surprised if you hear about a movie offer.