Art is all-encompassing in Dores André's life. The Spanish dancer has performed with San Francisco Ballet since 2004 and is just as creative off the stage—designing costumes, painting and occasionally modeling for the likes of Vogue Ukraine.
"I've done painting and drawing my whole life," André says, noting that she's currently working towards a graduate degree in industrial design from the University of Barcelona. "I like learning and acquiring new skills."
---
Behind the scenes: "I'm currently designing costumes for Royal New Zealand Ballet's The Sleeping Beauty. I'm fairly new to it, so my process keeps changing, but I've designed costumes for Estonian National Ballet, Ballet Idaho and a few smaller projects."
Dream role: "The Times Are Racing, Lady of the Camellias, Onegin's last pas or Giselle's mad scene. Maybe I should have pursued acting instead of dance since it seems like I just want to cry onstage."
Pre-performance ritual: "I tend to get ready way too early and then waste time talking to the crew."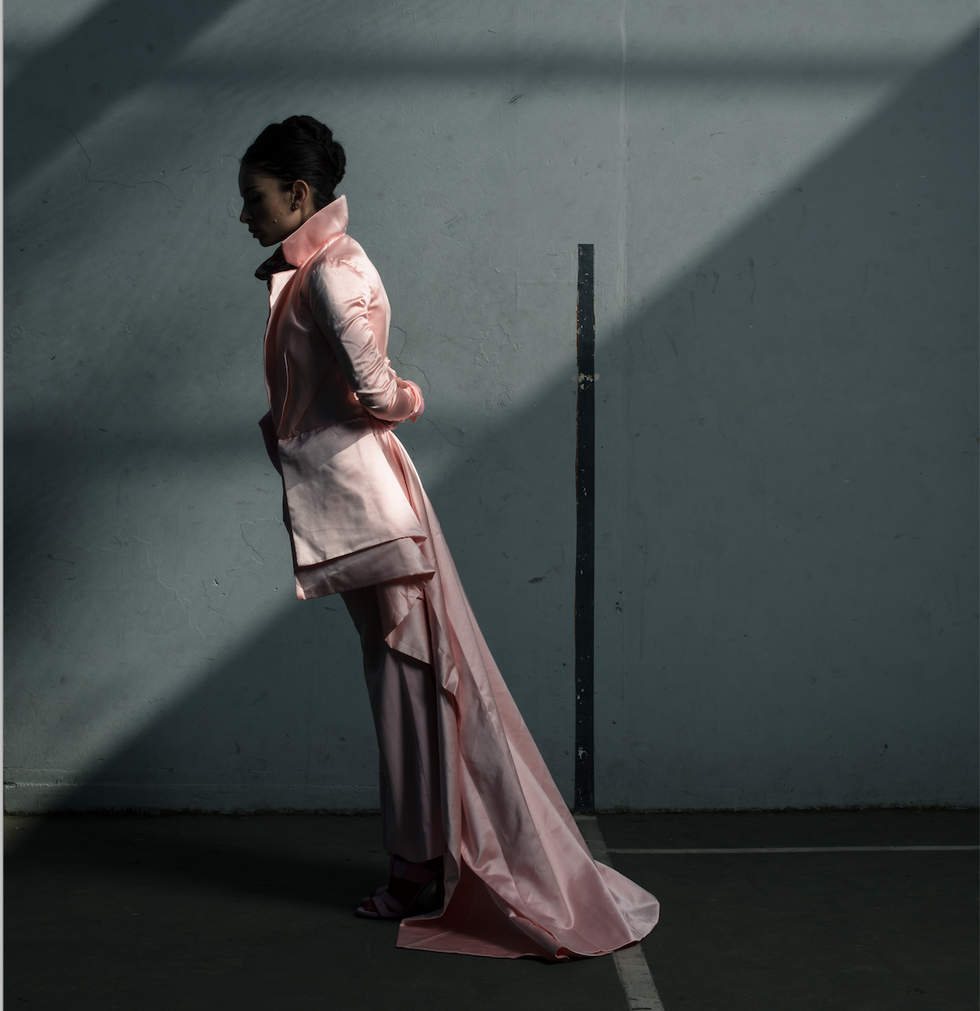 Quinn Wharton
Family values: "I come from a very liberal and socially conscious household, and feminism is something I grew up with. The biggest responsibility one has is to be a world citizen, and that entails fighting for your and other people's rights."
Feminist icons: "Frida Kahlo for all the obvious reasons. And David Bowie, which might seem unreasonable, but his person and his music freed us of the gender binary patriarchal construct—boys could wear makeup and girls were allowed to fall in love with them."
What's on her playlist: "Lonely," by Swamp Dogg
Coffee order: Americano
Fashion philosophy:"I'd say my style is a bit masculine, purposefully off-scale, colorful and, on good days, really loud. I like fashion because it's instant language—it's not a display of wealth but an expression of imagination. And it's just fun."
Memorable career highlights: "When I think of the most significant moments of my career, they are hardly onstage. There are good performances, but I think it's the process of working towards something and achieving it. It's saying to yourself, 'Okay, I am going to have to work very hard and I will get there.' Those moments are the most poignant to me. Or, when you fall on your face. That's always memorable."