Eat to Heal: These 4 Nutrients Can Soothe Sore Muscles
Getty Images
Sometimes after a long day of dancing, it can feel like your entire body could use an ice bath. Delayed onset muscle soreness, or DOMS, is muscle pain that sets in 24 to 72 hours after strenuous exercise, due to the breakdown of muscle fibers. Usually, it happens after trying something brand-new or a movement you haven't done in a while.
But if you're getting DOMS from steps you do often, that's a sign that you should look at how you're fueling your body, says Val Schonberg, a licensed dietitian in Georgia who frequently works with dancers. It might mean your diet is due for a rethink.
Staying hydrated and eating the right mix of nutrients can help you reduce soreness. "Inflammation is a natural way for the body to heal, so we don't want to stop the process," says Schonberg. "But you can eat to deal with inflammatory factors, and to preserve the integrity of your muscles."
---
Omega-3 Fatty Acids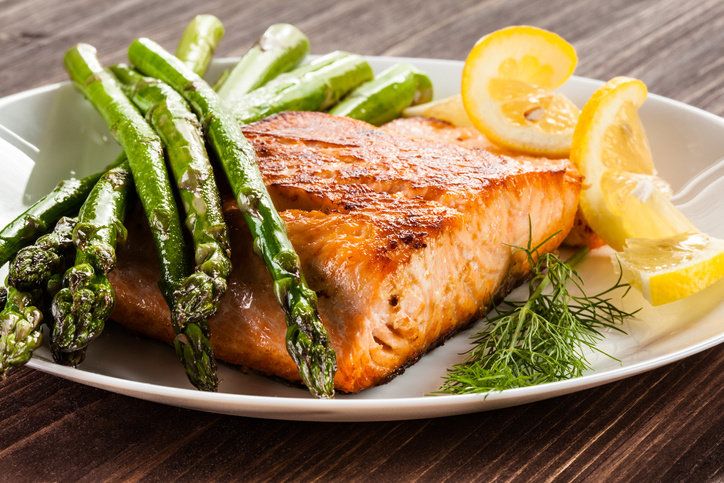 Getty Images
The Benefit: Reduces inflammation.
The Foods: Fish (salmon and tuna), walnuts, flaxseeds, canola and soybean oil. "You can take a fish-oil supplement, but I always recommend trying to eat the food first," says Schonberg.
Dinner Idea: Salmon with brown rice and a vegetable side. Schonberg says a proper serving of fish is about the size of your palm.
Antioxidants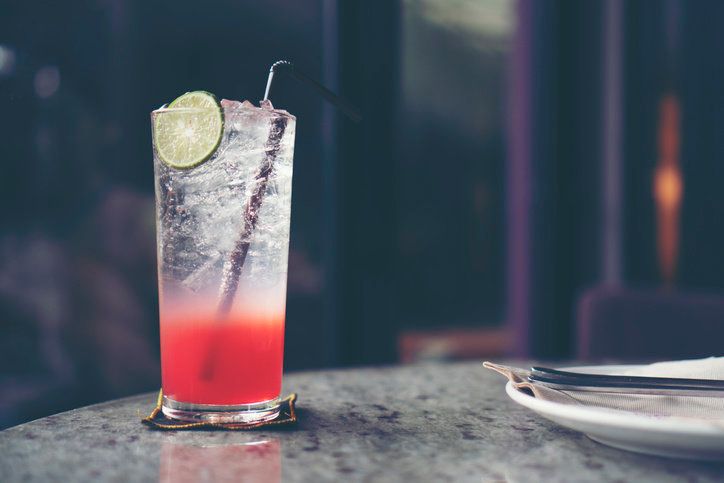 Getty Images
The Benefits: Help neutralize free radicals, decrease inflammatory reactions and repair cells and tissue.
The Foods: Fresh berries, tart-cherry juice. "In addition to a high level of antioxidants, tart cherry includes other nutrients and compounds that can promote the immune system, better sleep and brain health," says Schonberg.
Mocktail Idea: Dissolve one ounce of tart-cherry concentrate into sparkling water.
Carbohydrates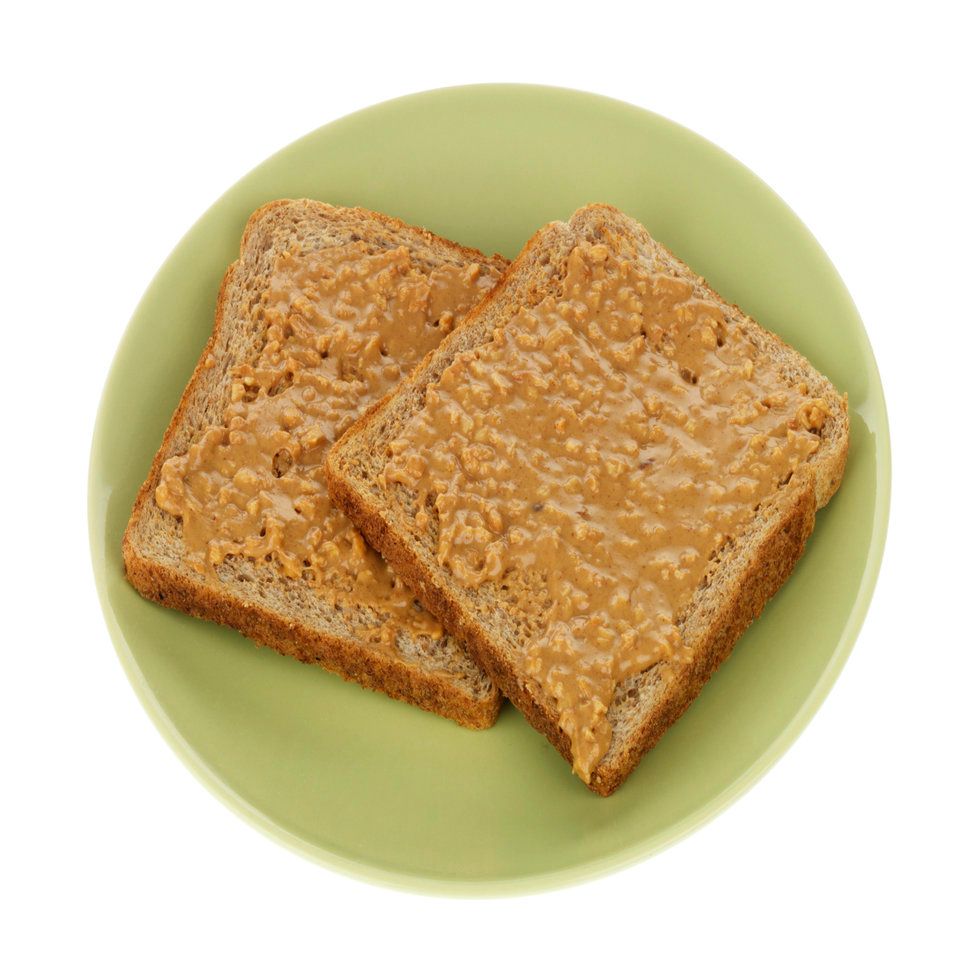 Getty Images
The Benefit: Provides energy. "You need to continuously refill the glycogen stores with nutrient-dense sources of carbs," says Schonberg. "Things like pasta and rice will only be stored as fat if overconsumed." Eating carbs throughout the day has also been shown to improve athletic performance.
The Foods: Whole grains like quinoa, oats, brown rice and whole-wheat pasta.
Breakfast Ideas: Nut butter on sprouted or whole-grain toast, or yogurt with granola and berries.
Whey Protein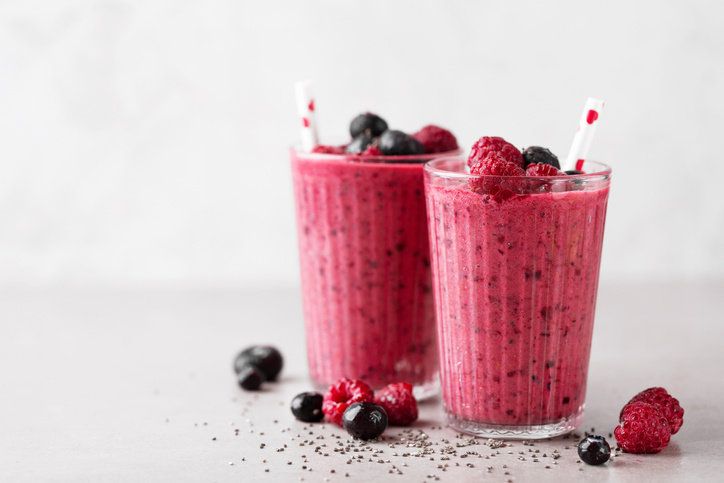 Getty Images
The Benefit: The amino acids from whey protein help to rebuild the tiny muscle tears that cause soreness.
The Foods: Milk, yogurt, cheese and whey-protein powder.
After-Workout Snack Idea: A berry smoothie with ground flax and whey protein
Getty Images
It's hour three of an intense rehearsal, you're feeling mentally foggy and exhausted, and your stomach hurts. Did you know the culprit could be something as simple as dehydration?
Proper hydration helps maintain physical and mental function while you're dancing, and keeps your energy levels high. But with so many products on the market promising to help you rehydrate more effectively, how do you know when it's time to reach for more than water?
Keep reading...
Show less
James Beaudreau, Courtesy Lara
Inside a bustling television studio in Los Angeles, Lindsay Arnold Cusick hears the words "Five minutes to showtime." While dancers and celebrities covered head to toe in sequins whirl around preparing for their live performances on "Dancing with the Stars," Cusick pauses to say a prayer to God and express her gratitude.
"I know that it's not a given, and I'm grateful for the opportunity to do what I love for a living," says Cusick, a member of The Church of Jesus Christ of Latter-day Saints. For her, prayer is a ritualized expression of her faith that she has maintained since she was a girl in Provo, Utah. Even with her seven-plus years of industry experience, she always takes a moment to steady herself and close her prayer in Christ's name before rushing onto the stage.
Keep reading...
Show less
The hotly-debated Michael Jackson biomusical is back on. Not that it was ever officially off, but after its pre-Broadway Chicago run was canceled in February, its future seemed shaky.
Now, the show has secured a Broadway theater, with previews starting July 6 at the Neil Simon Theater.
Keep reading...
Show less
Jacques d'Amboise leading a National Dance Institute class. Photo by Lois Greenfield, Courtesy DM Archives
In the October 1969 issue of Dance Magazine, we spoke with Jacques d'Amboise, then 20 years into his career with New York City Ballet. Though he became a principal dancer in 1953, the star admitted that it hadn't all been smooth sailing.
Keep reading...
Show less