4 Ways to Keep Your Summer Intensive from Leading to Disordered Eating
Annie Spratt/Unsplash
Summer intensives can be incredible experiences, but they also bring challenges. As a former dancer and current nutritionist for dancers, I recall a common scenario: Mornings of classes and afternoons of rehearsals increase the demands on your energy, but with little time for breaks, food becomes less of a priority than new combinations and new repertory.
Busy schedules make it easy for students to unintentionally under-eat. If a dancer loses weight in the process and teachers or directors positively affirm this weight loss, it can increase the risk of developing disordered eating habits. These restrictive dieting behaviors, as a dancer attempts to follow strict rules regarding food choices or daily calorie intake, can stem from a drive to be "healthy" or from a desire to control one's weight. Yet obsessive tendencies can turn harmless intentions into unhealthy habits.
---
Students strive more than ever to achieve high levels of success in these physically demanding programs. According to Terry Hyde, a psychotherapist at Counselling for Dancers, says, "Eating disorders are about control. The intense pressure to be 'perfect' can lead to feelings of frustration and disappointment."
Though the intense and sometimes competitive nature of a summer program can improve a student's technique, Hyde says, "Any underlying mental health issues relating to eating disorders will be exacerbated."
Making decisions around food while managing a hectic schedule is a lot to coordinate. Dancers may attend programs away from home—often for the first time without a parent's guidance at meals. Meeting peers who have disordered eating habits can also spark the development of such behaviors.
Teachers and directors can provide helpful resources to prevent these learning experiences from turning into breeding grounds of eating disorders. And students can take proactive steps to fuel a healthy experience.
Fuel Your Movement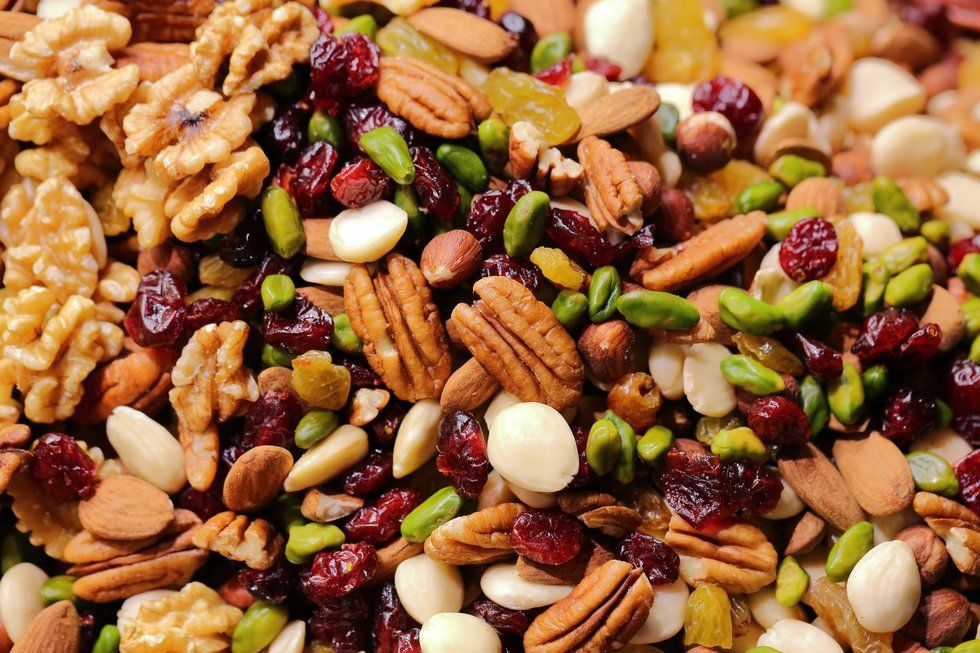 Maksim Shutov/Unsplash
Focus on a balanced diet that includes enough to sustain both your energy levels and your metabolism. You may need an extra snack to stay fueled throughout long mornings and long afternoons. Create a homemade trail mix using nuts, seeds, pretzels and dried fruit. This is a quick, nutritious option that is easily accessible during short breaks. It also keeps for safe storage in your dance bag!
Utilize Appropriate Resources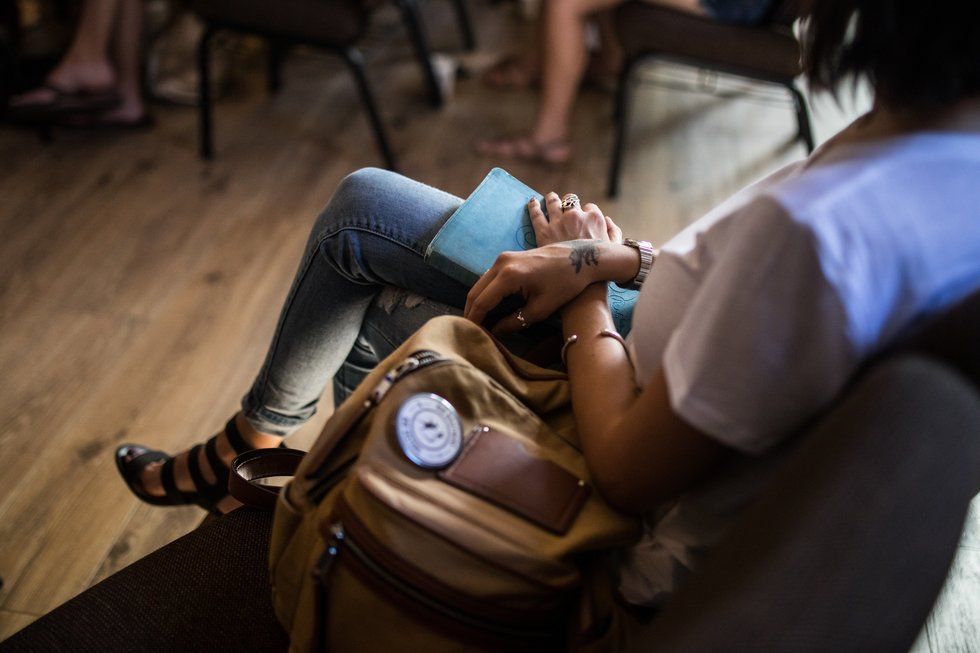 Andrew Worley/UNsplash
Turn to health professionals for information. Registered dietitian nutritionists are licensed practitioners that offer evidence-based advice to educate you about a balanced meal plan. Mental health professionals such as psychotherapists and psychologists help dancers manage the mental weight of an intense environment.
Reach out beforehand if you're nervous. Online resources and training courses make this help attainable and convenient for your schedule. Also, inquire about the services offered at your intensive. If you're feeling overwhelmed, ask teachers to connect you with a professional.
Make Friends, Not Competitors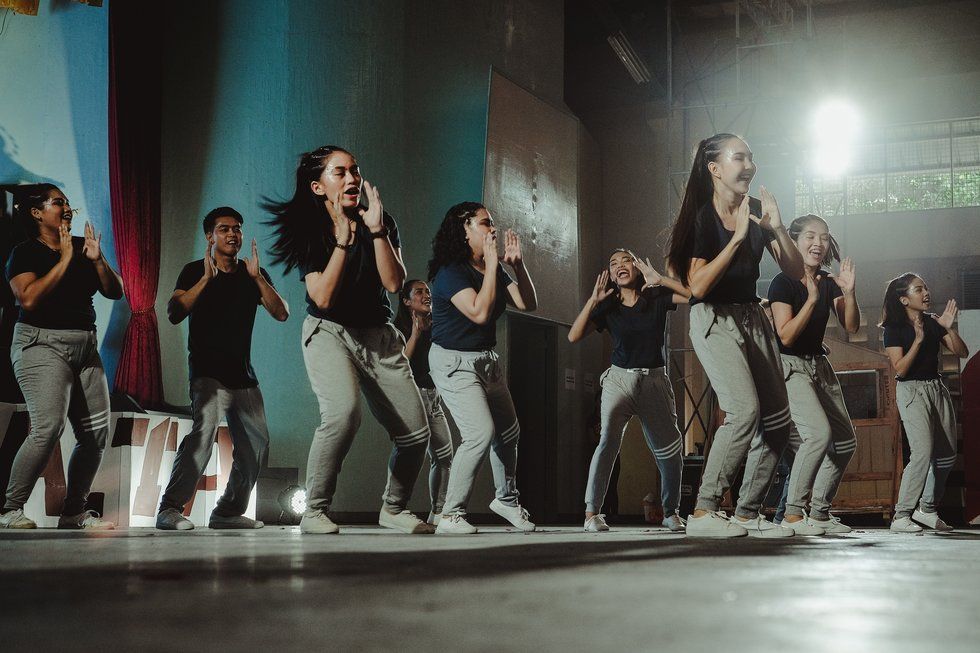 Rainer Ridao/Unsplash
Create a positive experience with your peers. Look around and remember that you're all at the intensive for the same reasons: to learn and achieve. This is an opportunity to progress in both your technique and in your art as a whole. Sharing this experience with those who embrace your passion will allow you to grow as a dancer.
Keep a Watchful Eye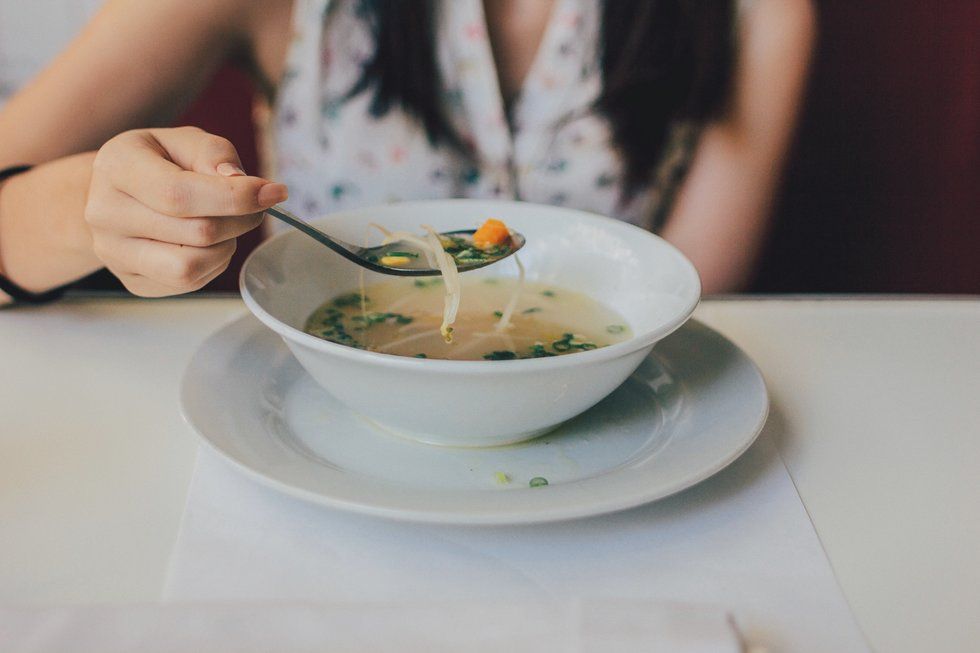 Henrique Felix/Unsplash
We live in a diet-obsessed society and disordered eating habits are amongst us. When combined with a perfectionist-type mindset, these habits can turn into harmful behaviors. If you identify with restrictive eating habits, or know a friend who may have an eating disorder, consider seeking a professional's help and check out the helpful tips supplied at the National Eating Disorders Association.
From Your Site Articles
Related Articles Around the Web
A flyer showing Alberto Alonso, Fernando Alonso, Benjamin Steinberg and Alicia Alonso. Photo courtesy the author
Alicia has died. I walked around my apartment feeling her spirit, but knowing something had changed utterly.
My father, the late conductor Benjamin Steinberg, was the first music director of the Ballet de Cuba, as it was called then. I grew up in Vedado on la Calle 1ra y doce in a building called Vista al Mar. My family lived there from 1959 to 1963. My days were filled with watching Alicia teach class, rehearse and dance. She was everything: hilarious, serious, dramatic, passionate and elegiac. You lost yourself and found yourself when you loved her.
Keep reading...
Show less
Left: Hurricane Harvey damage in Houston Ballet's Dance Lab; Courtesy Harlequin. Right: The Dance Lab pre-Harvey; Nic Lehoux, Courtesy Houston Ballet.
"The show must go on" may be a platitude we use to get through everything from costume malfunctions to stormy moods. But when it came to overcoming a literal hurricane, Houston Ballet was buoyed by this mantra to go from devastated to dancing in a matter of weeks—with the help of Harlequin Floors, Houston Ballet's longstanding partner who sprang into action to build new floors in record time.
Keep reading...
Show less
Hansuke Yamamoto in Helgi Tomasson's Nutcracker at San Francisco Ballet, which features an exciting and respectful Chinese divertissement. Photo by Erik Tomasson, Courtesy SFB
It's Nutcracker time again: the season of sweet delights and a sparkling good time—if we're able to ignore the sour taste left behind by the outdated racial stereotypes so often portrayed in the second act.
In 2017, as a result of a growing list of letters from audience members, to New York City Ballet's ballet master in chief Peter Martins reached out to us asking for assistance on how to modify the elements of Chinese caricature in George Balanchine's The Nutcracker. Following that conversation, we founded the Final Bow for Yellowface pledge that states, "I love ballet as an art form, and acknowledge that to achieve a diversity amongst our artists, audiences, donors, students, volunteers, and staff, I am committed to eliminating outdated and offensive stereotypes of Asians (Yellowface) on our stages."
Keep reading...
Show less
Allegra Bautista in Nevertheless, by ka·nei·see | collective. Photo by Robbie Sweeny
An audience member once emailed Dallas choreographer Joshua L. Peugh, claiming his work was vulgar. It complained that he shouldn't be pushing his agenda. As the artistic director of Dark Circles Contemporary Dance, Peugh's recent choreography largely deals with LGBTQ issues.
"I got angry when I saw that email, wrote my angry response, deleted it, and then went back and explained to him that that's exactly why I should be making those works," says Peugh.
With the current political climate as polarized as it is, many artists today feel compelled to use their work to speak out on issues they care deeply about. But touring with a message is not for the faint of heart. From considerations about how to market the work to concerns about safety, touring to cities where, in general, that message may not be so welcome, requires companies to figure out how they'll respond to opposition.
Keep reading...
Show less