4 Ways to Keep Your Summer Intensive from Leading to Disordered Eating
Annie Spratt/Unsplash
Summer intensives can be incredible experiences, but they also bring challenges. As a former dancer and current nutritionist for dancers, I recall a common scenario: Mornings of classes and afternoons of rehearsals increase the demands on your energy, but with little time for breaks, food becomes less of a priority than new combinations and new repertory.
Busy schedules make it easy for students to unintentionally under-eat. If a dancer loses weight in the process and teachers or directors positively affirm this weight loss, it can increase the risk of developing disordered eating habits. These restrictive dieting behaviors, as a dancer attempts to follow strict rules regarding food choices or daily calorie intake, can stem from a drive to be "healthy" or from a desire to control one's weight. Yet obsessive tendencies can turn harmless intentions into unhealthy habits.
---
Students strive more than ever to achieve high levels of success in these physically demanding programs. According to Terry Hyde, a psychotherapist at Counselling for Dancers, says, "Eating disorders are about control. The intense pressure to be 'perfect' can lead to feelings of frustration and disappointment."
Though the intense and sometimes competitive nature of a summer program can improve a student's technique, Hyde says, "Any underlying mental health issues relating to eating disorders will be exacerbated."
Making decisions around food while managing a hectic schedule is a lot to coordinate. Dancers may attend programs away from home—often for the first time without a parent's guidance at meals. Meeting peers who have disordered eating habits can also spark the development of such behaviors.
Teachers and directors can provide helpful resources to prevent these learning experiences from turning into breeding grounds of eating disorders. And students can take proactive steps to fuel a healthy experience.
Fuel Your Movement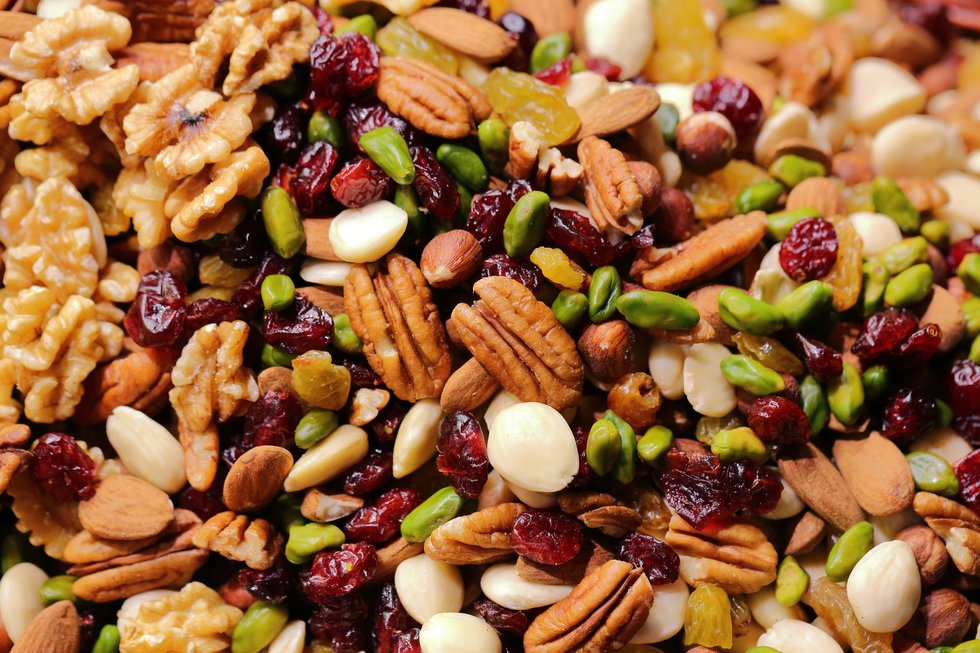 Maksim Shutov/Unsplash
Focus on a balanced diet that includes enough to sustain both your energy levels and your metabolism. You may need an extra snack to stay fueled throughout long mornings and long afternoons. Create a homemade trail mix using nuts, seeds, pretzels and dried fruit. This is a quick, nutritious option that is easily accessible during short breaks. It also keeps for safe storage in your dance bag!
Utilize Appropriate Resources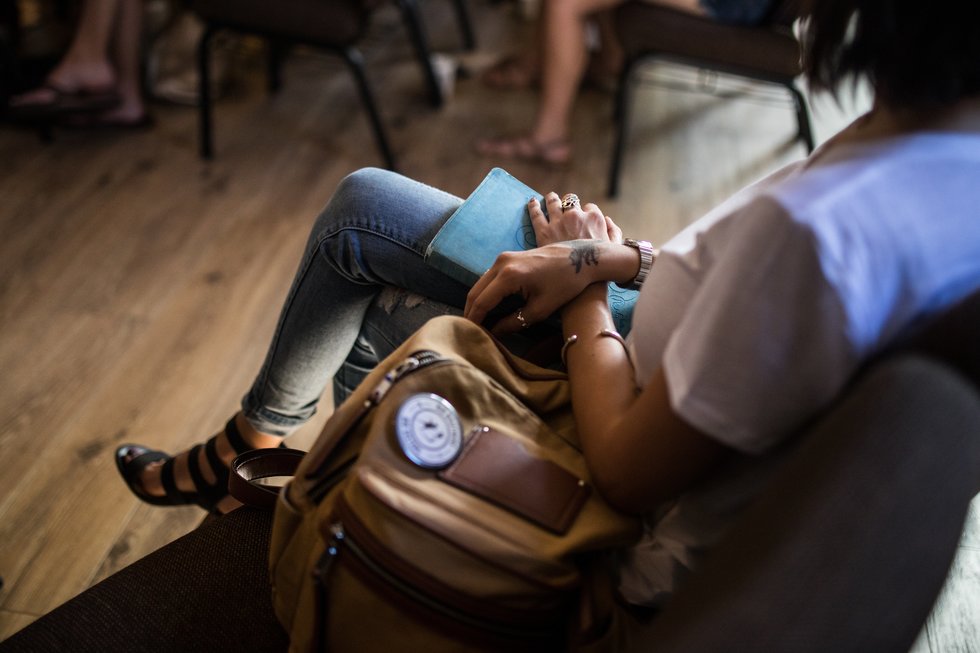 Andrew Worley/UNsplash
Turn to health professionals for information. Registered dietitian nutritionists are licensed practitioners that offer evidence-based advice to educate you about a balanced meal plan. Mental health professionals such as psychotherapists and psychologists help dancers manage the mental weight of an intense environment.
Reach out beforehand if you're nervous. Online resources and training courses make this help attainable and convenient for your schedule. Also, inquire about the services offered at your intensive. If you're feeling overwhelmed, ask teachers to connect you with a professional.
Make Friends, Not Competitors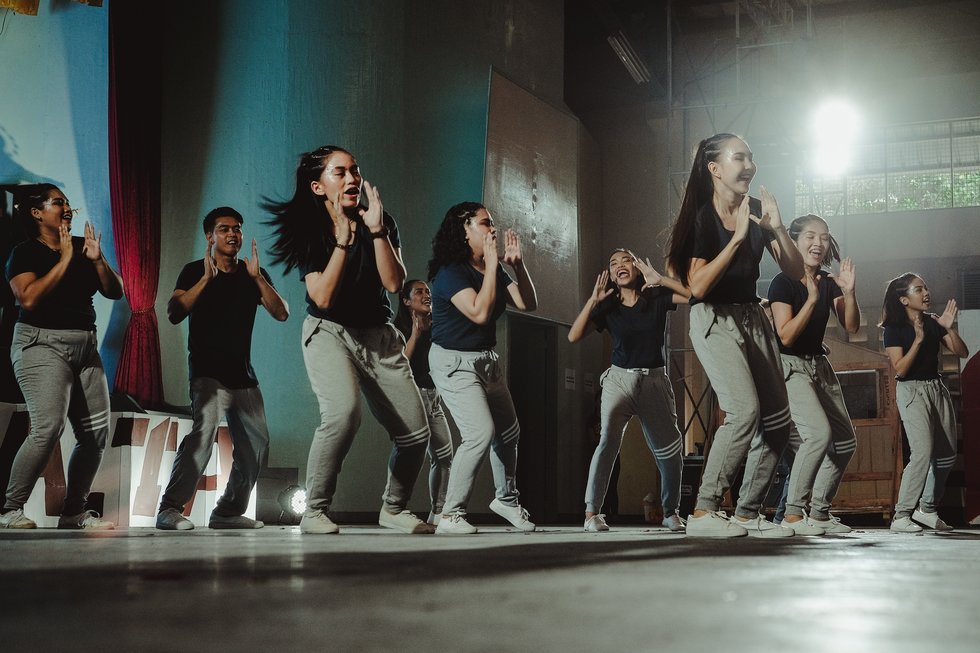 Rainer Ridao/Unsplash
Create a positive experience with your peers. Look around and remember that you're all at the intensive for the same reasons: to learn and achieve. This is an opportunity to progress in both your technique and in your art as a whole. Sharing this experience with those who embrace your passion will allow you to grow as a dancer.
Keep a Watchful Eye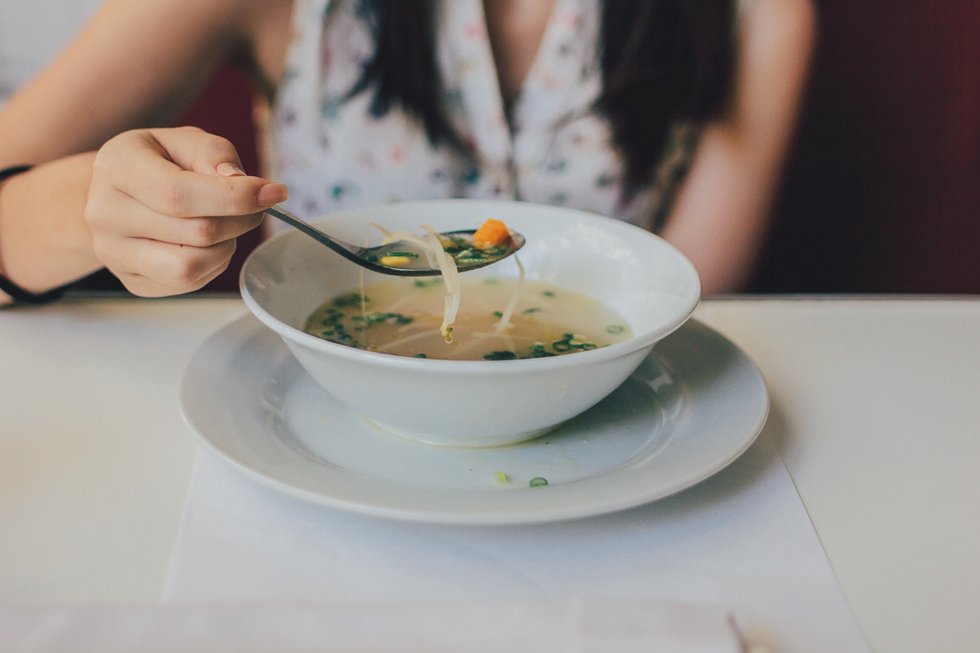 Henrique Felix/Unsplash
We live in a diet-obsessed society and disordered eating habits are amongst us. When combined with a perfectionist-type mindset, these habits can turn into harmful behaviors. If you identify with restrictive eating habits, or know a friend who may have an eating disorder, consider seeking a professional's help and check out the helpful tips supplied at the National Eating Disorders Association.
From Your Site Articles
Related Articles Around the Web
The USC Kaufman graduating class with Mikhail Baryshnikov. Gus Ruelas/USC
Just four years ago, the University of Southern California's Glorya Kaufman School of Dance welcomed its first class of BFA students. The program—which boasts world-class faculty and a revolutionary approach to training focused on collaboration and hybridity—immediately established itself as one of the country's most prestigious and most innovative.
Now, the first graduating class is entering the dance field. Here, six of the 33 graduates share what they're doing post-grad, what made their experience at USC Kaufman so meaningful and how it prepared them for their next steps:
Keep reading...
Show less
Rena Most at work backstage. Photo courtesy ABT
Every dancer knows there's as much magic taking place backstage as there is in what the audience sees onstage. Behind the scenes, it takes a village, says American Ballet Theatre's wig and makeup supervisor, Rena Most. With wig and makeup preparations happening in a studio of their own as the dancers rehearse, Most and her team work to make sure not a single detail is lost.
Dance Magazine recently spoke to Most to find out what actually goes into the hair and makeup looks audiences see on the ABT stage.
Keep reading...
Show less
James Yoichi Moore and Noelani Pantastico warm up onstage. Angela Sterling, Courtesy SDC.
On a sunny July weekend, hundreds of Seattle-area dance fans converged on tiny Vashon Island, a bucolic enclave in Puget Sound about 20 miles from the city. They made the ferry trek to attend the debut performance of the fledgling Seattle Dance Collective.
SDC is not a run-of-the-mill contemporary dance company; it's the brainchild of two of Pacific Northwest Ballet's most respected principal dancers: James Yoichi Moore and Noelani Pantastico. The duo wanted to create a nimble organization to feature dancers and choreographers they felt needed more exposure in the Pacific Northwest.
Keep reading...
Show less