Eating on Tour: The Biggest Challenges, Solved
Thinkstock
As much as dancers might love touring, the road can be a tough place to get the nutrition you need. "A lot of things are out of your control on tour—you won't be able to eat the way you do at home," says Heidi Skolnik, a certified dietitian nutritionist who has worked with dancers at the School of American Ballet. But preparing for common challenges can help you keep up some semblance of your normal routine.
---
CHALLENGE: Your travel schedule doesn't match up with meal times.
If you don't know when the next rest stop will be, pack foods that will travel well. "Bring tuna in a pouch, nuts, peanut butter and crackers, carrot sticks, or even yogurt, cheese sticks and hard-boiled eggs in an insulated lunch bag," suggests Skolnik. You can stock up on most of these items in gas stations and airports in the U.S.

Thinkstock
CHALLENGE: Lots of downtime means lots of opportunities to snack.
A common slip-up is skipping meals and then munching on chips because you're hungry and bored. "If you opted for a large coffee Coolatta instead of a hamburger because you thought it was the lighter choice, you've actually self-sabotaged," setting yourself up for cravings later, says Skolnik. Fill up on good stuff when you can, buy healthy snacks and limit hard-to-resist foods. "If you're just snacking mindlessly, find something else to fill your time," says Emily C. Harrison, founder of Dancer Nutrition. Knit, draw, take photos, write in a journal or get into a new Netflix series.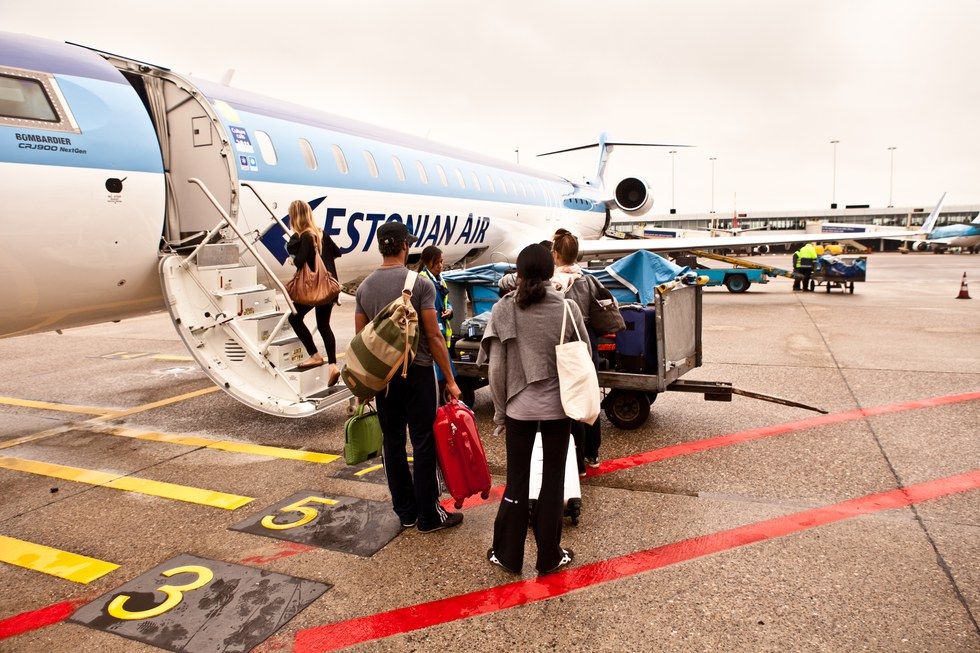 Quinn Wharton for Pointe
CHALLENGE: Not enough time to find something healthy.
You might tumble off the bus and go straight into rehearsal, so Harrison suggests carrying energy bars with you. "The best options have less than 15 grams of natural sugar from dates or other dried fruit," she says. And don't forget to stay hydrated. "Twitchy muscles, fatigue and poor balance are symptoms of dehydration—buy a Gatorade, or keep electrolyte drink mixes stashed in your bag."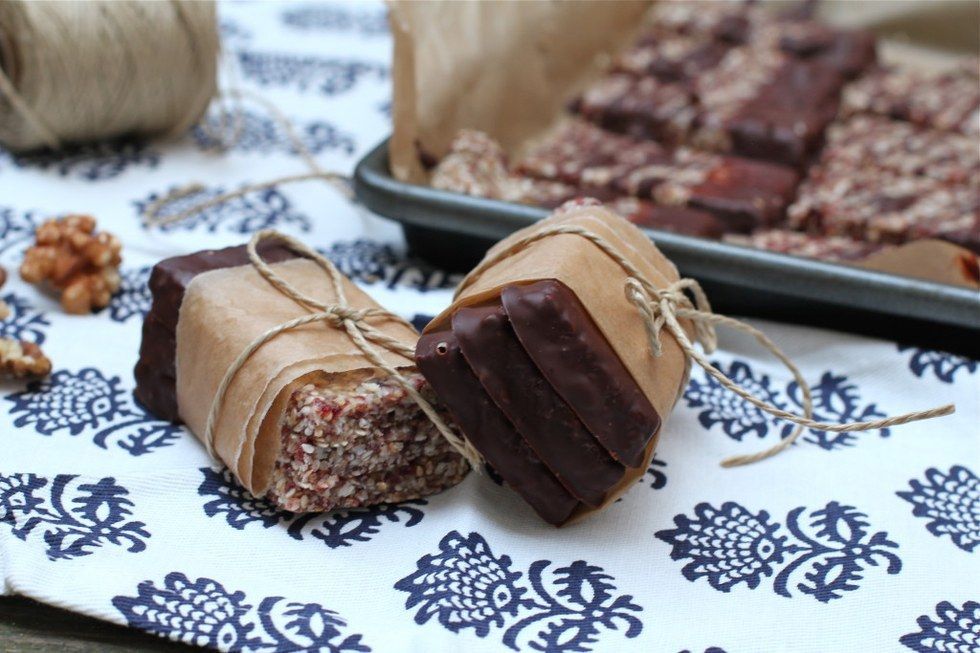 Shelby Elsbree
CHALLENGE: Limited options.
On a bus tour that features a lot of Taco Bells and Bob Evans, don't overlook coffee shops and grocery stores. "Even rest areas and fast-food chains now offer some healthy options," says Skolnik. It doesn't have to be salad—get a slice of pizza with veggies on it or a burger with lettuce and tomato. When the rest of the cast wants to hit Taco Bell (again), you could run over to the grocery store to grab prepared foods, like a rotisserie chicken, fruit cups, or whole-grain bread and peanut butter .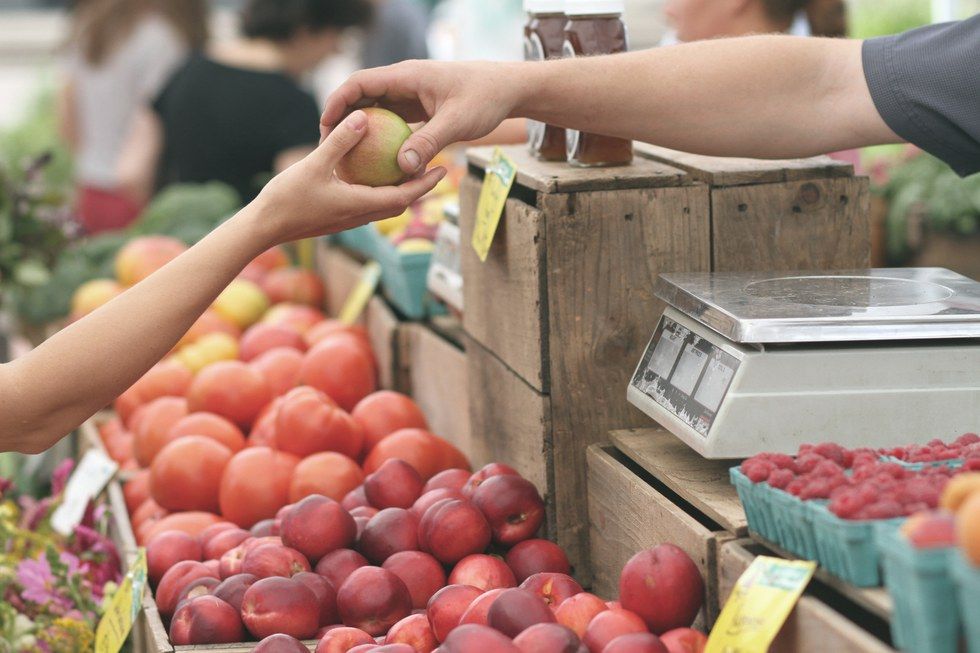 StockSnap
CHALLENGE: Opportunities to cook are rare.
If you can, travel with a Crock-Pot, suggests Skolnik. You can prep slow-cooker meals ahead of time and feast on them for a few days, as long as you have access to a refrigerator.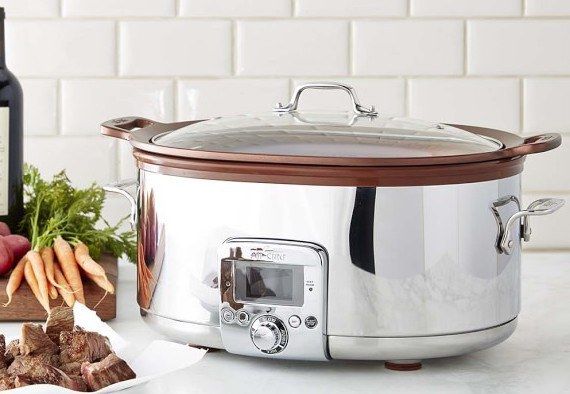 Via williams-sonoma.com
CHALLENGE: Food overseas can sometimes cause stomach issues.
To avoid food poisoning, don't eat raw or undercooked meat and eggs, or unpasteurized dairy. If the water is unsafe to drink, peel any raw fruits and veggies yourself, and wash them with bottled or disinfected water. If you have serious food allergies, print out a "chef card" from safefare.org to communicate your allergy in the language of the country you're visiting.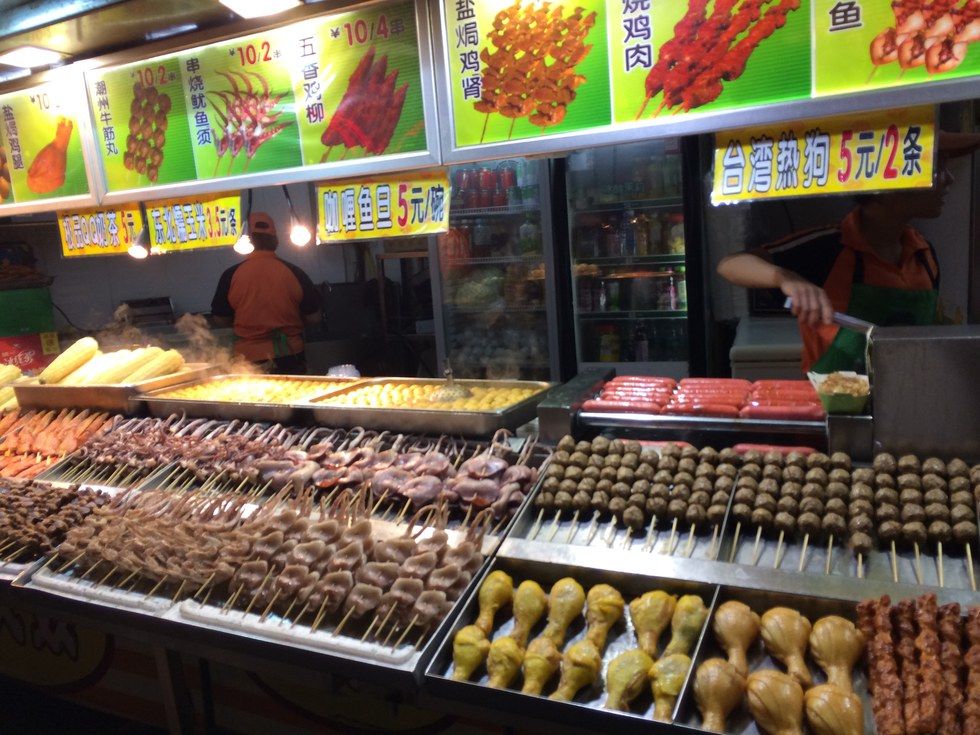 Alex Wong
CHALLENGE: Nothing's open after the show.
A lot of eating well is simply time management, says Skolnik. "Think ahead—it shouldn't be a surprise every night that you'll need to find food after the show." Bring a snack, like a 120-calorie yogurt, to eat right after the show, and have something else waiting back in your hotel room. Have a heartier meal at lunch when restaurants are open, so dinner can be light: a salad you bought earlier, an omelet from room service or something that's heat-and-eat. Harrison likes Dr. McDougall's Right Foods soup cups, which have ingredients like lentils, quinoa, sweet potatoes and kale. "Even if you only have oatmeal and almond butter," she says, "at least you're satiated."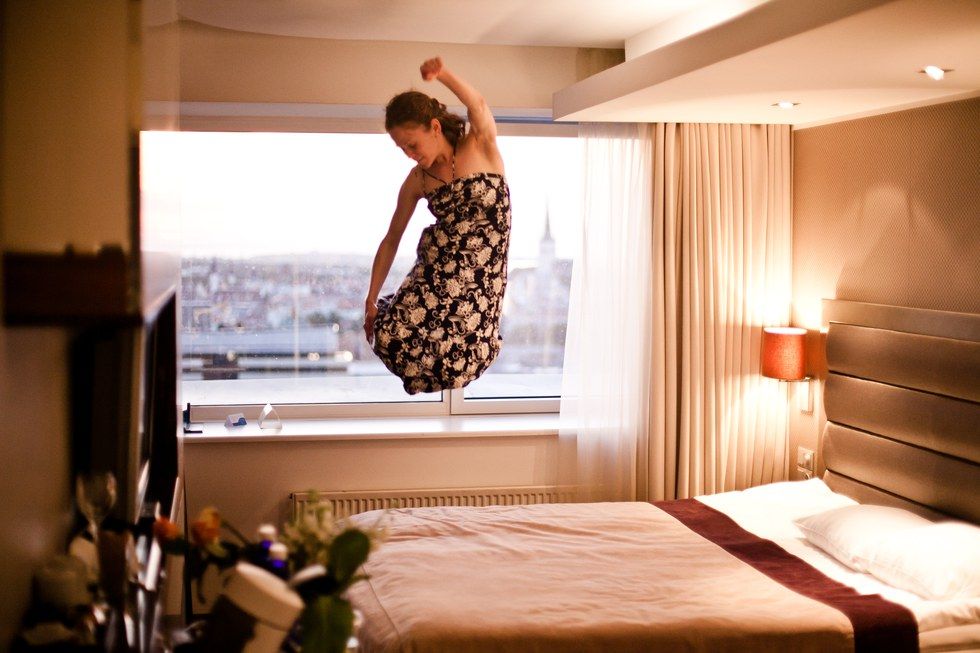 Quinn Wharton for Pointe
News
Jul. 15, 2019 12:30PM EST
Courtesy Ritzel
Capezio, Bloch, So Dança, Gaynor Minden.
At the top of the line, dancers have plenty of quality footwear options to choose from, and in most metropolitan areas, stores to go try them on. But for many of North America's most economically disadvantaged dance students, there has often been just one option for purchasing footwear in person: Payless ShoeSource.
Keep reading...
Show less
Jayme Thornton
When Sonya Tayeh saw Moulin Rouge! for the first time, on opening night at a movie theater in Detroit, she remembers not only being inspired by the story, but noticing the way it was filmed.
"What struck me the most was the pace, and the erratic feeling it had," she says. The camera's quick shifts and angles reminded her of bodies in motion. "I was like, 'What is this movie? This is so insane and marvelous and excessive,' " she says. "And excessive is I think how I approach dance. I enjoy the challenge of swiftness, and the pushing of the body. I love piling on a lot of vocabulary and seeing what comes out."
Keep reading...
Show less
Robbie Fairchild in a still from In This Life, directed by Bat-Sheva Guez. Photo courtesy Michelle Tabnick PR
Back when Robbie Fairchild graced the cover of the May 2018 issue of Dance Magazine, he mentioned an idea for a short dance film he was toying around with. That idea has now come to fruition: In This Life, starring Fairchild and directed by dance filmmaker Bat-Sheva Guez, is being screened at this year's Dance on Camera Festival.
While the film itself covers heavy material—specifically, how we deal with grief and loss—the making of it was anything but: "It was really weird to have so much fun filming a piece about grief!" Fairchild laughs. We caught up with him, Guez and Christopher Wheeldon (one of In This Life's five choreographers) to find out what went into creating the 11-minute short film.
Keep reading...
Show less
Terry Notary in a movement capture suit during the filming of Rise of the Planet of the Apes. Photo by Sigtor Kildal, Courtesy Notary
When Hollywood needs to build a fantasy world populated with extraordinary creatures, they call Terry Notary.
The former gymnast and circus performer got his start in film in 2000 when Ron Howard asked him to teach the actors how to move like Whos for How the Grinch Stole Christmas. Notary has since served as a movement choreographer, stunt coordinator and performer via motion capture technology for everything from the Planet of the Apes series to The Hobbit trilogy, Avatar, Avengers: Endgame and this summer's The Lion King.
Since opening the Industry Dance Academy with his wife, Rhonda, and partners Maia and Richard Suckle, Notary also offers movement workshops for actors in Los Angeles.
Keep reading...
Show less