Eating on Tour: The Biggest Challenges, Solved
Thinkstock
As much as dancers might love touring, the road can be a tough place to get the nutrition you need. "A lot of things are out of your control on tour—you won't be able to eat the way you do at home," says Heidi Skolnik, a certified dietitian nutritionist who has worked with dancers at the School of American Ballet. But preparing for common challenges can help you keep up some semblance of your normal routine.
---
CHALLENGE: Your travel schedule doesn't match up with meal times.
If you don't know when the next rest stop will be, pack foods that will travel well. "Bring tuna in a pouch, nuts, peanut butter and crackers, carrot sticks, or even yogurt, cheese sticks and hard-boiled eggs in an insulated lunch bag," suggests Skolnik. You can stock up on most of these items in gas stations and airports in the U.S.

Thinkstock
CHALLENGE: Lots of downtime means lots of opportunities to snack.
A common slip-up is skipping meals and then munching on chips because you're hungry and bored. "If you opted for a large coffee Coolatta instead of a hamburger because you thought it was the lighter choice, you've actually self-sabotaged," setting yourself up for cravings later, says Skolnik. Fill up on good stuff when you can, buy healthy snacks and limit hard-to-resist foods. "If you're just snacking mindlessly, find something else to fill your time," says Emily C. Harrison, founder of Dancer Nutrition. Knit, draw, take photos, write in a journal or get into a new Netflix series.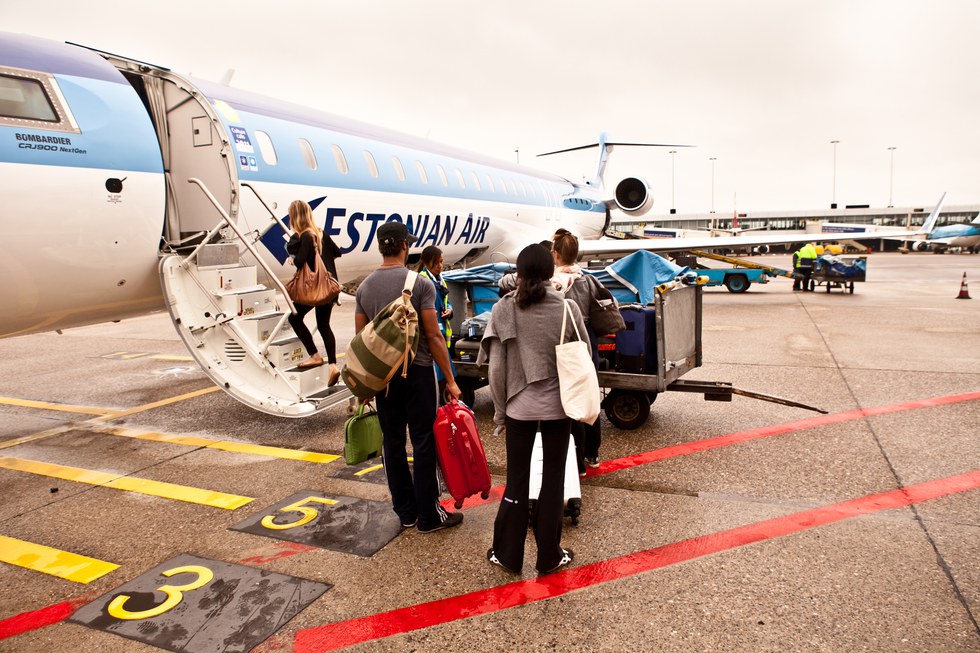 Quinn Wharton for Pointe
CHALLENGE: Not enough time to find something healthy.
You might tumble off the bus and go straight into rehearsal, so Harrison suggests carrying energy bars with you. "The best options have less than 15 grams of natural sugar from dates or other dried fruit," she says. And don't forget to stay hydrated. "Twitchy muscles, fatigue and poor balance are symptoms of dehydration—buy a Gatorade, or keep electrolyte drink mixes stashed in your bag."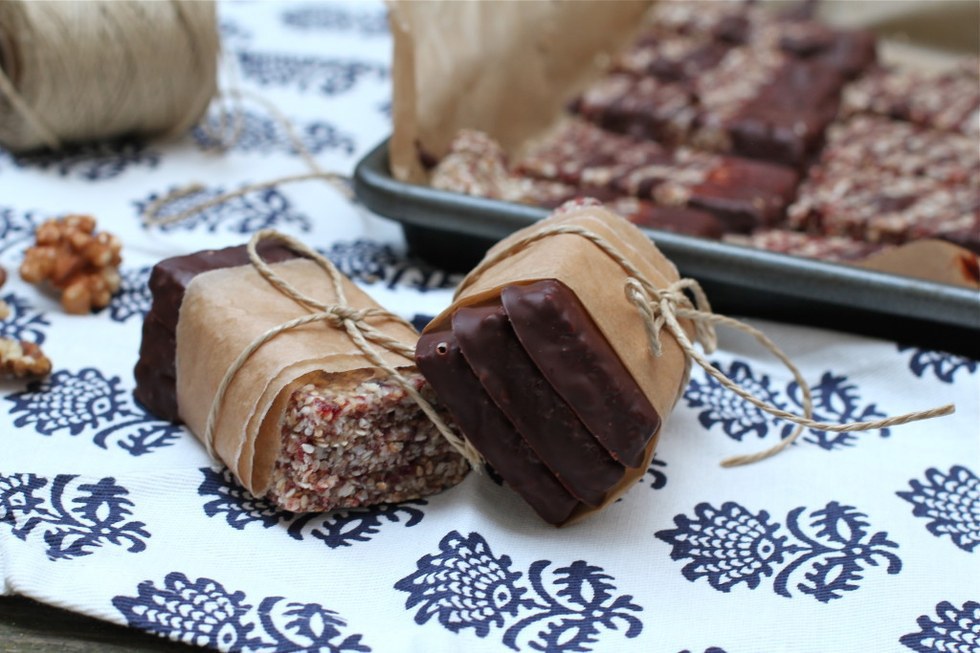 Shelby Elsbree
CHALLENGE: Limited options.
On a bus tour that features a lot of Taco Bells and Bob Evans, don't overlook coffee shops and grocery stores. "Even rest areas and fast-food chains now offer some healthy options," says Skolnik. It doesn't have to be salad—get a slice of pizza with veggies on it or a burger with lettuce and tomato. When the rest of the cast wants to hit Taco Bell (again), you could run over to the grocery store to grab prepared foods, like a rotisserie chicken, fruit cups, or whole-grain bread and peanut butter .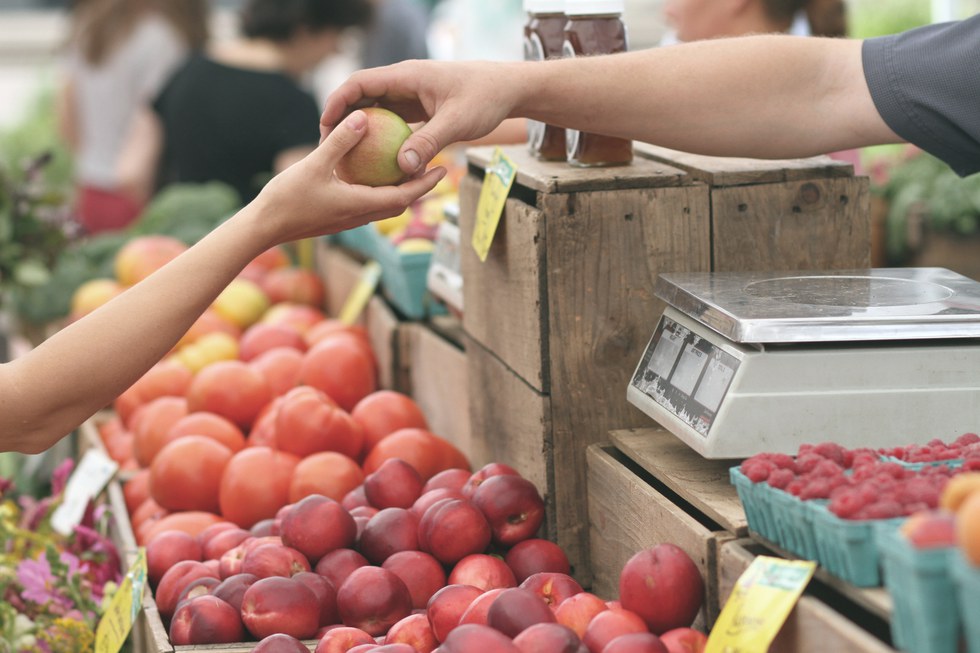 StockSnap
CHALLENGE: Opportunities to cook are rare.
If you can, travel with a Crock-Pot, suggests Skolnik. You can prep slow-cooker meals ahead of time and feast on them for a few days, as long as you have access to a refrigerator.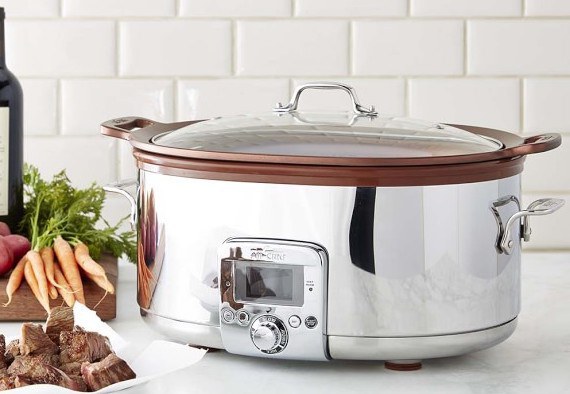 Via williams-sonoma.com
CHALLENGE: Food overseas can sometimes cause stomach issues.
To avoid food poisoning, don't eat raw or undercooked meat and eggs, or unpasteurized dairy. If the water is unsafe to drink, peel any raw fruits and veggies yourself, and wash them with bottled or disinfected water. If you have serious food allergies, print out a "chef card" from safefare.org to communicate your allergy in the language of the country you're visiting.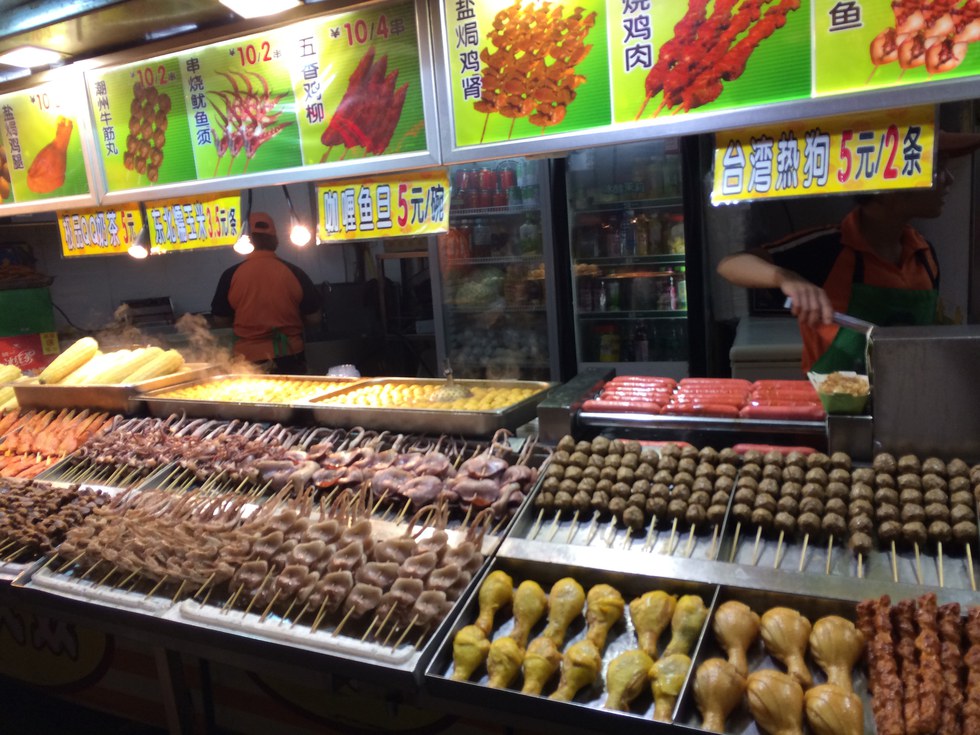 Alex Wong
CHALLENGE: Nothing's open after the show.
A lot of eating well is simply time management, says Skolnik. "Think ahead—it shouldn't be a surprise every night that you'll need to find food after the show." Bring a snack, like a 120-calorie yogurt, to eat right after the show, and have something else waiting back in your hotel room. Have a heartier meal at lunch when restaurants are open, so dinner can be light: a salad you bought earlier, an omelet from room service or something that's heat-and-eat. Harrison likes Dr. McDougall's Right Foods soup cups, which have ingredients like lentils, quinoa, sweet potatoes and kale. "Even if you only have oatmeal and almond butter," she says, "at least you're satiated."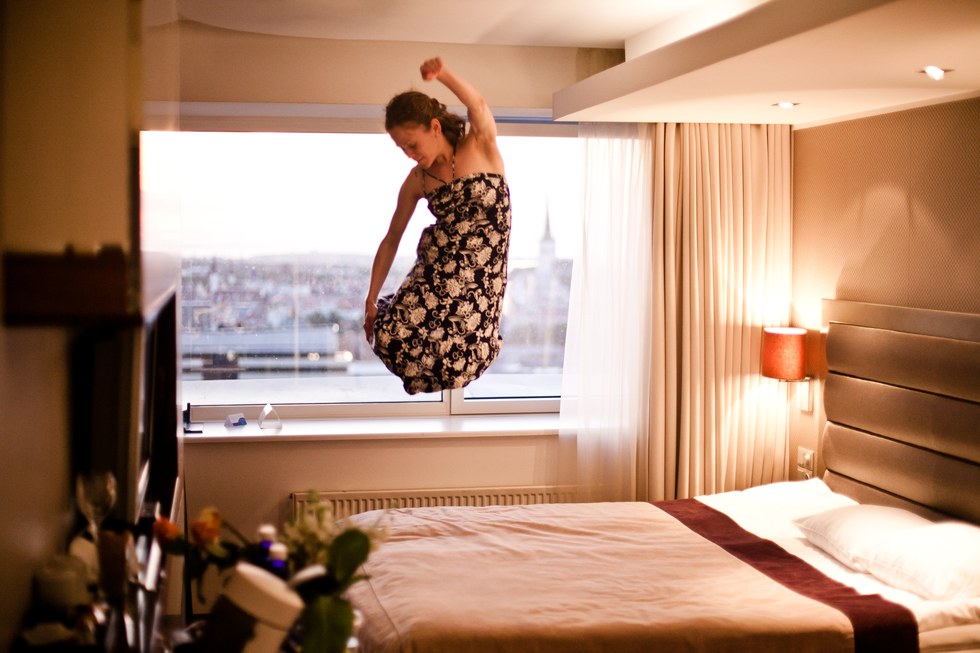 Quinn Wharton for Pointe
Alexander Ekman's Midsummer Night's Dream was created for Royal Swedish Ballet. Photo by Hans Nilsson, Courtesy The Joffrey Ballet
Bales of hay, black umbrellas, bicycles—this Midsummer Night's Dream would be unrecognizable to the Bard. Alexander Ekman's full-length, inspired by Scandinavian solstice traditions and set to music by Mikael Karlsson, is a madcap celebration of the longest day of the year, when the veil between our world and that of the supernatural is said to be at its thinnest. The Joffrey Ballet's performances mark the seductively surreal work's North American premiere. April 25–May 6. joffrey.org.
Indumba investigates an African cleansing ritual. Photo by Ken Carl, via
bam.org
When Kevin "Iega" Jeff saw Fana Tshabalala's Indumba at the annual JOMBA! Contemporary Dance Experience in South Africa, he immediately knew he would ask Tshabalala to set the work on his company.

"There's an ancient energy in Fana's movement, a deep and trusted knowing," says Jeff, director of the Chicago-based Deeply Rooted Dance Theater. "Because I witnessed the raw humanity of his dancer's souls, I wanted my dancers to have that experience."
Keep reading...
Show less
StockSnap
When I wrote about my struggle with depression, and eventual departure from dance because of it, I expected criticism. I was prepared to be challenged. But much to my relief, and horror, dancers from all over the world responded with support and stories of solidarity. The most critical response I saw was this one:
"Dance isn't for everyone."
This may as well be a mantra in the dance world. We have become entrenched in the Darwinian notion that the emotionally weak will be weeded out. There is no room for them anyway.
Keep reading...
Show less
Cover Story
Apr. 16, 2018 04:00PM EST
Robert Fairchild is jumping into the next phase of his career feet-first. Photo by Jayme Thornton
In his final bow at New York City Ballet, during what should have been a heroic conclusion to a celebrated ballet career, Robert Fairchild slipped and fell. His reaction? To lie down flat on his back like he meant to do it. Then start cracking up at himself.
"He's such a ham," says his sister Megan Fairchild, with a laugh. "He's really good at selling whatever his body is doing that day. He'll turn a moment that I would totally go home and cry about into something where the audience is like, 'That's the most amazing thing ever!' "

Keep reading...
Show less
Name calling, physical intimidation and cyberbullying are all-too-common experiences among male dancers. Photo by Goh Rhy Yan/Unsplash
Growing up in a family-owned dance studio in Missouri had its perks for tap dancer Anthony Russo. But it also earned him constant taunting, especially in high school.
"There was a junior in my sophomore year health class who was absolutely relentless," he says. "I'd get tripped on my way to the front of the classroom and he'd say, 'Watch out, twinkle toes.' If I raised my hand and answered a question incorrectly, I'd hear a patronizing 'Nice one, Bojangles.' "
Keep reading...
Show less
Dance on Broadway
Apr. 21, 2018 09:30AM EST
PC Kevin Berne, courtesy Boneau/Bryan-Brown
Choreographer Sergio Trujillo asked the women auditioning for ensemble roles in his newest musical to arrive in guys' clothing—"men's suits, or blazers and ties," he says. He wasn't being kinky or whimsical. The entire ensemble of Summer: The Donna Summer Musical is female, playing men and women interchangeably as they unfold the history of the chart-busting, Grammy-winning, indisputable Queen of Disco.
courtesy www.today.com
Keep reading...
Show less


Get Dance Magazine in your inbox