I don't know if these days will ever quite feel "normal." Even if we do get a little more used to them with every passing week stuck inside, the stillness still seems wrong.
For the Dance Magazine editors, instead of our usual schedules of performances, meetings and photo shoots, we're each at home working extra hard to keep you updated on everything that's happening—from online performances to financial relief programs—and finding ways to help you stay in shape and connected. (And reminding everyone that you can just take a break.)
With all that's going on, there are a lot of little things we've come to value more than ever. So here's a shout-out to the new surprises and long-loved standbys getting us through this very not-normal time.
---
The social feeds we're obsessing over:
To keep active through this, let's dance together. https://t.co/oLy7RgKogE

— Joe Tracini (@Joe Tracini)1585064945.0
Joe Tracini's dance tutorials
"What I'm loving most of all are Joe Tracini's hilarious dance tutorials on Twitter, not to mention how he names his moves, like the 'beef toe,' 'immodest reptile' and 'vegan relative.' " —managing editor Madeline Schrock
The @ABTofficial account
"The throwback behind-the-scenes rehearsal clips, from Alessandra Ferri and Roberto Bolle reuniting for Onegin to Cassie Trenary and Calvin Royal III rehearsing MacMillan's Romeo and Juliet, have been such treats. There's a lot happening in my social media feeds, but these little reminders of normalcy have been consistently slowing my scroll, especially since the spring season at the Met has been canceled." —associate editor Courtney Escoyne
What's getting us moving (kind of):
"Yoga With Adriene" videos
"If you're looking for a gentle, no-fuss yoga flow, Adriene (usually with her dog Benji) offers a seemingly endless library of workouts on YouTube. Many have a distinct focus, like Yoga for Psoas or Wind-Down Yoga. Her motto is 'Find what feels good.' Which feels just right for right now." —editor in chief Jennifer Stahl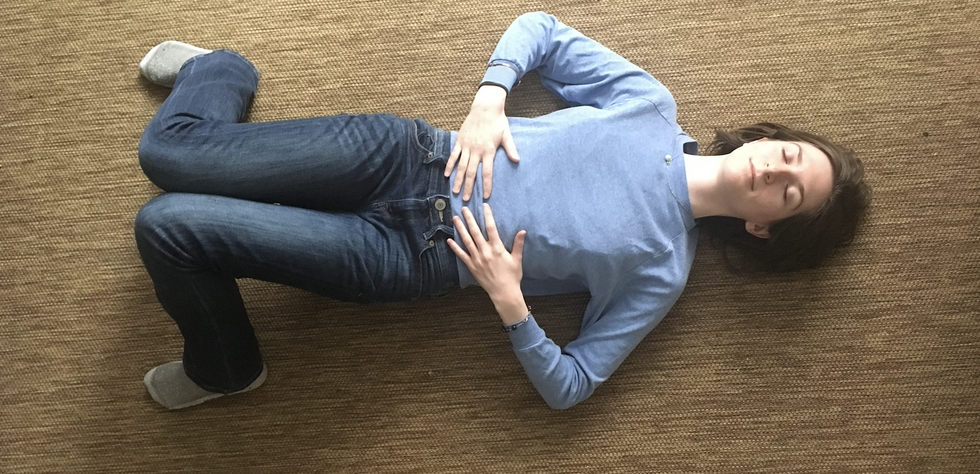 Rachel Keane, Courtesy Escoyne
Lying on the floor
"This sounds like the setup to a joke but I'm being 100 percent serious. I've been spending way more time than I should be hunched over my laptop, which means lying on a flat surface in a neutral spine is not only a much-needed break, but step one in getting through the foreseeable future without my posture entirely deteriorating." —CE
ALPHA massage balls
"See above about spending too much time hunched over my laptop! ALPHA Balls have been my go-to since I was a very sore undergrad since you can pair them and roll out your calves, quads or back (avoiding the spine), or use them individually to release your TFL or dig in to your traps (with a little help from a sturdy wall)." —CS
How we're relaxing at the end of the day: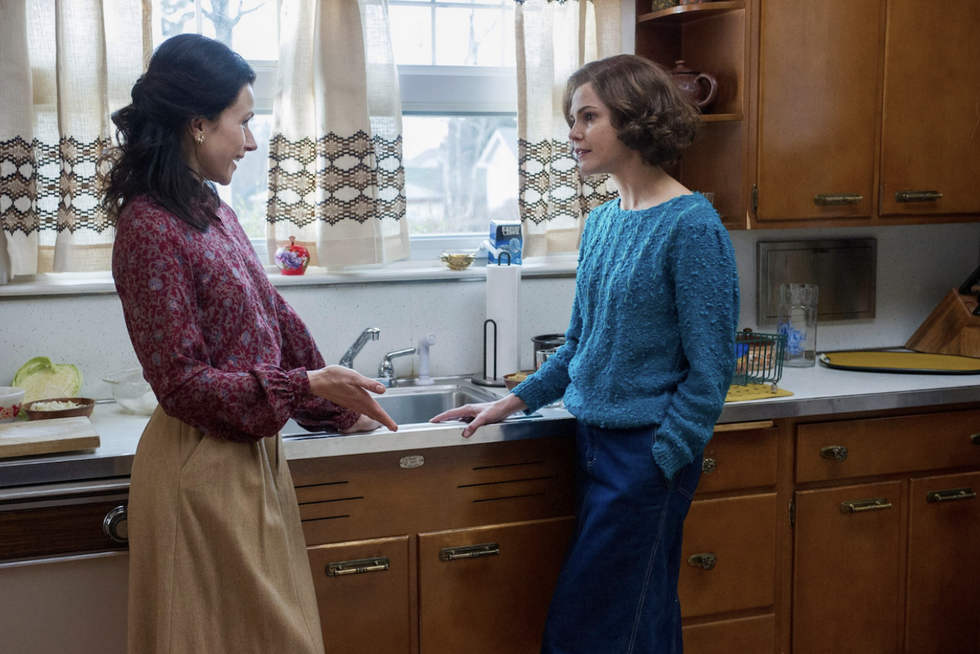 Irina Dvorovenko (left), as Evgheniya Morozov, and Keri Russell in "The Americans."
FX Networks
"The Americans"
"I finally finished watching 'The Americans,' the FX drama about Soviet spies posing as a normal American family in the 80s. It has absolutely nothing to do with dance, but it does feature two dancers you might know: Holly Taylor, who plays the couple's daughter, was the "ballet girl" in Billy Elliot on Broadway, and turned down a spot in American Ballet Theatre's Studio Company; and former American Ballet Theatre principal Irina Dvorovenko, who has a season-long arc as a Russian defector. (Plus, the show's star, Keri Russell, also got her start as a dancer in the 'Mickey Mouse Club.') Aside from the dance connections, it's a fantastic show that I'm already ready to rewatch—a spy thriller-meets-family drama with complicated characters, a delightful 80s soundtrack, lots of political intrigue and an absurd amount of wigs." —associate editor Lauren Wingenroth
"Run Fast, Cook Fast, Eat Slow" cookbook
"This is the second cookbook put out by New York City Marathon winner Shalane Flanagan and her former teammate-turned-chef Elyse Kopecky. Although it's technically written for runners, any kind of athlete can appreciate these tasty meals and snacks. The focus isn't on calories, but healthy—and delicious—ways to fuel your body. The recipes are easy—most only take about half an hour, and none require fancy tools or skills. My faves are the Crispy Chickpeas, Thai Quinoa Salad and Miso Butter Salmon." —JS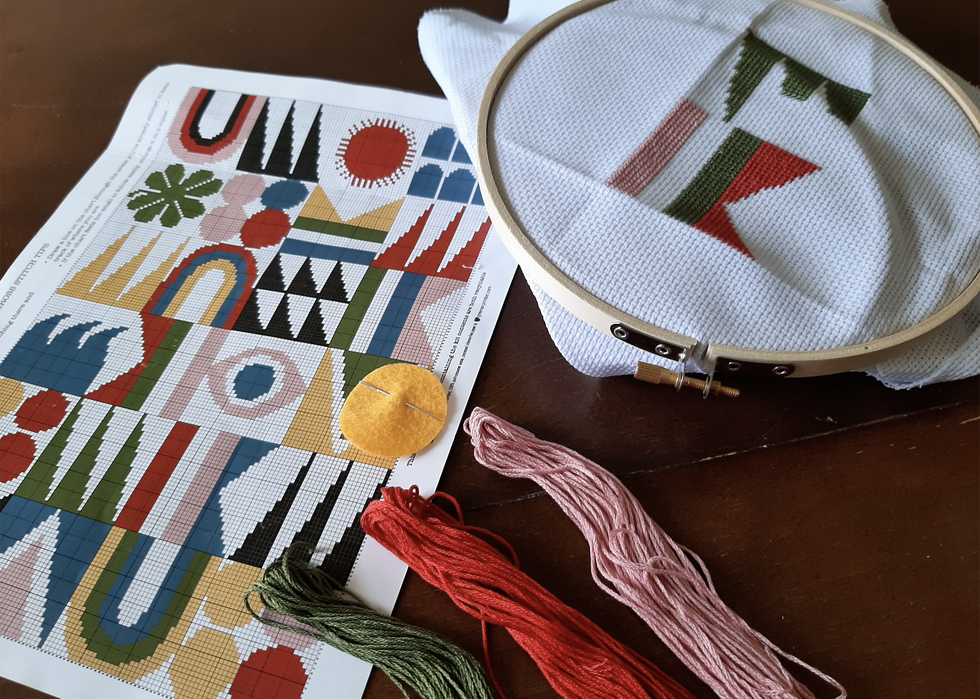 Courtesy Schrock
Cross-stitching
"I ordered my first cross-stitch kit from Etsy and am spending some of my downtime working on this funky geometric print. It's incredibly soothing." —MS