It's True: Women Experience Pain Differently Than Men Do
Doctors tend to underestimate women's pain more often than men's. Photo by Quinn Wharton
Pain is an inevitable part of a dancing life and dancers have a high tolerance for it, according to Sean Gallagher, a New York physical therapist whose practice includes many professional performers. "So when dancers complain, it really means something," he says.
But women and men experience pain differently, and tend to be treated for it differently as well. Female dancers need to understand those differences before they go to a doctor, so they can make sure they get treated promptly and effectively.

---
Several years ago, The Journal of Pain published a study that found that women are at a greater risk than men of developing chronic pain conditions. A recent Stanford University study, also published in The Journal of Pain, found that women actually experience pain more intensely than men. And a landmark report published by the Institute of Medicine, part of the National Academy of Sciences, determined that doctors tend to underestimate women's reports of pain more often than men's.
So what should a female dancer do?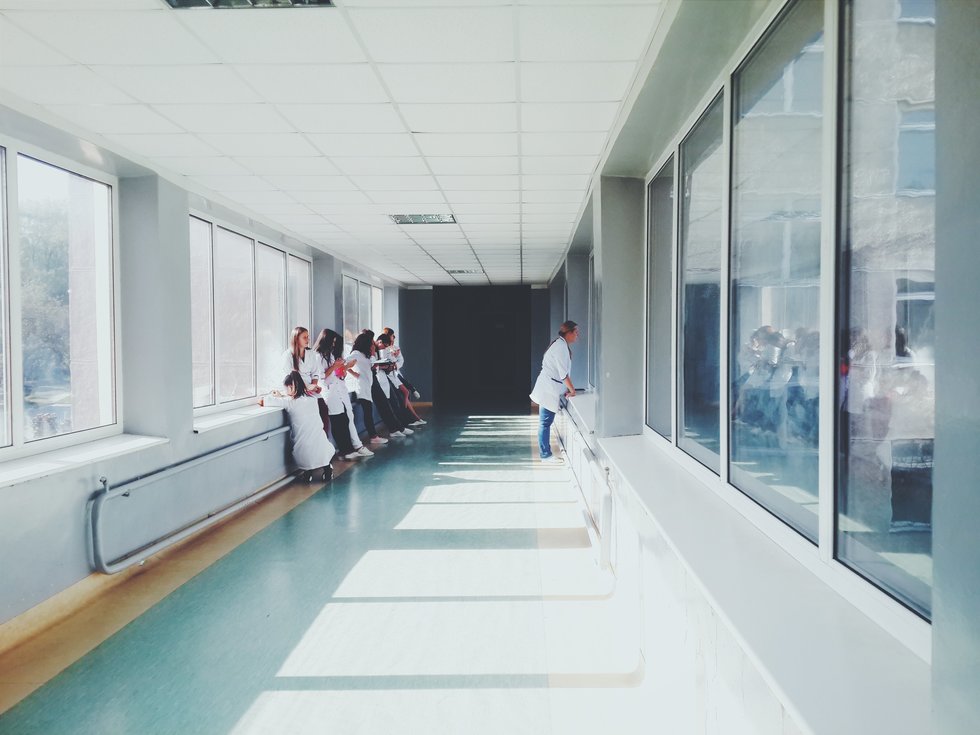 Be prepared for doctors who might dismiss your pain. Photo by Oles Kanebckuu/Stocksnap
If she minimizes her pain to protect her career, which some dancers feel they must, she likely will be under-treated. Even if she reports her pain accurately, there's a good chance that a doctor's gender bias, however unconscious, may mean she does not get the help she needs.
"I see the gender gap for pain in my practice," says Elizabeth Manejías, a dance medicine physician at Hospital for Special Surgery's Integrative Care Center in New York City. "And the longer you have pain, the more your brain and nervous system become used to having that pain, and the cycle of pain becomes more challenging to interrupt. Early diagnosis can help."
Gallagher and Manejías have several suggestions to help female dancers get early and optimal treatment.
See An Expert
If you are not in a locale where it's easy to find a dance medicine doctor, your next choice should be someone with a sports medicine concentration. "Look for a doctor who works with ice skaters or gymnasts, since they are familiar with the repetitive-use injuries that resemble dance injuries," says Gallagher. "If the doctor just tells you to stop dancing, get another opinion."
Prep For Your Appointment
You only have so much time in front of the physician, so make it count. "Write down your questions and key points in your pain history to help stay focused during your visit," says Manejías. "If you don't understand the physician's approach, ask for a further explanation."
Request Physical Therapy
If you end up seeing an internist or family doctor who does not have expertise in treating dance or sport injuries, make sure you ask for a prescription for physical therapy. "It's the physical therapist who understands how your movement relates to your pain," says Gallagher.
Get A Referral
You are not the first dancer to be in pain. This is the time to utilize your network. "Dancers should reach out to other dancers or teachers who have had a positive experience with a particular physician," adds Manejías. Gallagher also recommends the web as a resource, noting that the American Physical Therapy Asso­ciation lists PTs by region and that IADMS can help you find a dance medicine specialist in your area.
Many of the dancers of 10000 Gestures weren't wearing much clothing when they started climbing on audience members. Photo by Ursula Kaufmann via nyuskirball.org
Some of my favorite experiences as both an audience member and a dancer have involved audience participation. Artists who cleverly use participatory moments can make bold statements about the boundaries between performer and spectator, onstage and off. And the challenge to be more than a passive viewer can redefine an audience's relationship to what they're watching. But all the experiences I've loved have had something in common: They've given audiences a choice.
A few weeks back, I had a starkly different experience—one that has caused me to think deeply about how consent should play into audience-performer relationships.
Keep reading...
Show less
This high school dance team's Harry Potter routine has gone viral. Screenshot via ThePac Walden Grove's YouTube channel.
What happens when you mix two really good things together? Sometimes, it can be magical. It's practically guaranteed when one of those elements is the wizarding world of Harry Potter, and the other is—wait for it—dance-team–style hip hop.
Keep reading...
Show less
News
Oct. 12, 2018 11:04AM EST
Adam McKinney's HaMapah/The Map. Photo by Lafotographeuse, Courtesy McKinney
When the Bible spoke of the "ingathering of the exiles," it didn't have dance in mind. Yet, this month, more than 100 dancers, choreographers and scholars from around the world will gather at Arizona State University to celebrate the impact of Jews and the Jewish experience on dance. From hora to hip hop, social justice to somatics, ballet to Gaga, the three-day event (Oct. 13–15) is "deliberately inclusive," says conference organizer and ASU professor Naomi Jackson.
Keep reading...
Show less


Get Dance Magazine in your inbox