Is It Time to Rethink "Men's" Class?
Thoughts on gender have evolved since Louis XIV's era. Maybe it's time training evolves too. Photo by Matthew Murphy for Pointe.
Next semester, there'll be a new course name on the syllabus of Boston Conservatory at Berklee: "Constructed Gender Identities in Classical Ballet: Men's Variations."
But this is not a new course, just a new title. The old name is one you might recognize: "Men's Class."
---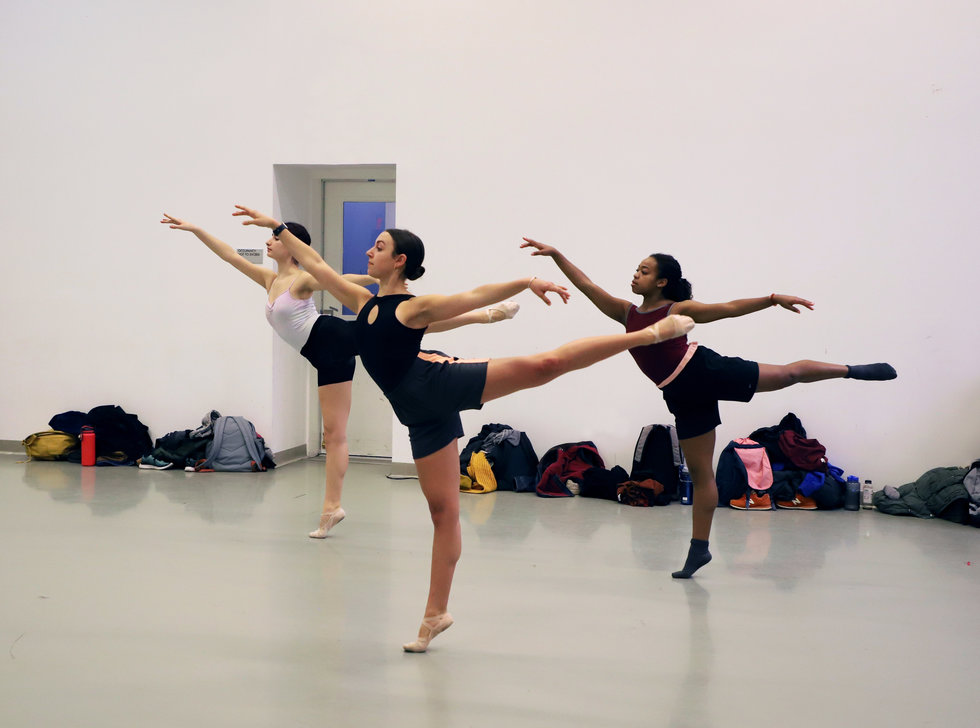 Ballet class at Boston Conservatory at Berklee College. Photo by Michelle Parkos, courtesy Boston Conservatory at Berklee College.
The official course names for both Women's Variations and Pas de Deux will also start with the qualifier "Constructed Gender Identities in Classical Ballet." What does this mean? Well, for starters, it means that all three classes will be open to any dance student who wants to take them, regardless of their gender identity.
"As a higher education institution, we do not want to be offering a course that's only available to certain students based on their gender identity," says Cathy Young, the executive director of Boston Conservatory at Berklee and former dean of the dance division. "We want all of our students to be able to access all the material that's being offered."
Even though the dance division has previously had male-identifying students take pointe class and female-identifying students take men's variations, it is now official school policy that these classes must be open and inclusive to all.
In addition to increasing access, this change is also designed to help present ballet in its historical context. "Classical ballet is built around a particular presentation of gender that reflects a specific moment in time," Young explains. "This is not about making a judgement about that, but contextualizing it."
She admits that she's a bit apprehensive about how some in the ballet world—possibly including Boston Conservatory's own faculty members—might interpret this shift. So she's very clear: "This is not at all about dismantling ballet traditions, or devaluing traditions. It's about reframing how we present this material to our students, so that everyone can engage with this form."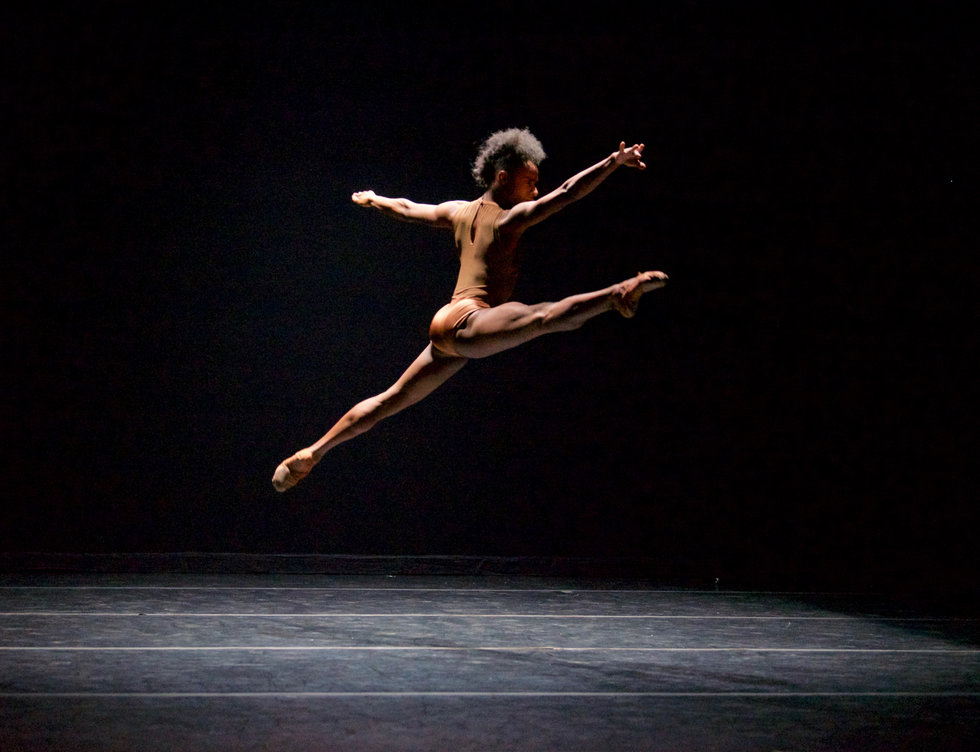 Boston Conservatory student Lilly Rose Valore, the first trans woman studying in the dance division, performs on the main stage. Photo by Jim Coleman, courtesy Boston Conservatory at Berklee College
These changes came at the urging of the student government association. But the school's leadership has been having several conversations about gender for the past two years, ever since then-sophomore Lilly Rose Valore announced that she identified as female and asked for access to parts of the ballet curriculum recommended for female-identifying students. Ever since transitioning, Valore has worked actively to make the school a more inclusive and accepting space. Today, the conservatory also has students who identify as non-binary.
"Labeling your curriculum around gender identity, you're excluding students—that seems deeply unacceptable to me," says Young. "Our job as a conservatory is to respect the traditions but also reimagine them so they are relevant to the world we live in now."
She also wants to make sure the school is nurturing every student. "In terms of training them as performing artists, the center of what we do is helping them develop their unique, individual voice. We want to make space for all of those voices."
Update: This story was updated on December 19 to properly identify student Lilly Rose Valore.
The USC Kaufman graduating class with Mikhail Baryshnikov. Gus Ruelas/USC
Just four years ago, the University of Southern California's Glorya Kaufman School of Dance welcomed its first class of BFA students. The program—which boasts world-class faculty and a revolutionary approach to training focused on collaboration and hybridity—immediately established itself as one of the country's most prestigious and most innovative.
Now, the first graduating class is entering the dance field. Here, six of the 33 graduates share what they're doing post-grad, what made their experience at USC Kaufman so meaningful and how it prepared them for their next steps:
Keep reading...
Show less
Rena Most at work backstage. Photo courtesy ABT
Every dancer knows there's as much magic taking place backstage as there is in what the audience sees onstage. Behind the scenes, it takes a village, says American Ballet Theatre's wig and makeup supervisor, Rena Most. With wig and makeup preparations happening in a studio of their own as the dancers rehearse, Most and her team work to make sure not a single detail is lost.
Dance Magazine recently spoke to Most to find out what actually goes into the hair and makeup looks audiences see on the ABT stage.
Keep reading...
Show less
James Yoichi Moore and Noelani Pantastico warm up onstage. Angela Sterling, Courtesy SDC.
On a sunny July weekend, hundreds of Seattle-area dance fans converged on tiny Vashon Island, a bucolic enclave in Puget Sound about 20 miles from the city. They made the ferry trek to attend the debut performance of the fledgling Seattle Dance Collective.
SDC is not a run-of-the-mill contemporary dance company; it's the brainchild of two of Pacific Northwest Ballet's most respected principal dancers: James Yoichi Moore and Noelani Pantastico. The duo wanted to create a nimble organization to feature dancers and choreographers they felt needed more exposure in the Pacific Northwest.
Keep reading...
Show less