Is It Time to Rethink "Men's" Class?
Thoughts on gender have evolved since Louis XIV's era. Maybe it's time training evolves too. Photo by Matthew Murphy for Pointe.
Next semester, there'll be a new course name on the syllabus of Boston Conservatory at Berklee: "Constructed Gender Identities in Classical Ballet: Men's Variations."
But this is not a new course, just a new title. The old name is one you might recognize: "Men's Class."
---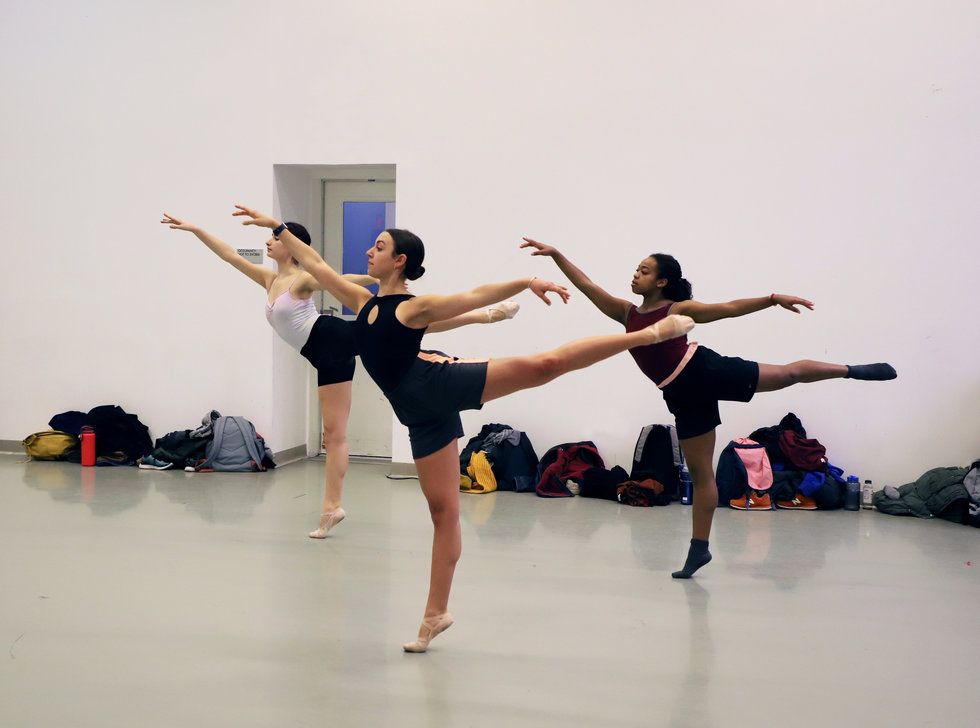 Ballet class at Boston Conservatory at Berklee College. Photo by Michelle Parkos, courtesy Boston Conservatory at Berklee College.
The official course names for both Women's Variations and Pas de Deux will also start with the qualifier "Constructed Gender Identities in Classical Ballet." What does this mean? Well, for starters, it means that all three classes will be open to any dance student who wants to take them, regardless of their gender identity.
"As a higher education institution, we do not want to be offering a course that's only available to certain students based on their gender identity," says Cathy Young, the executive director of Boston Conservatory at Berklee and former dean of the dance division. "We want all of our students to be able to access all the material that's being offered."
Even though the dance division has previously had male-identifying students take pointe class and female-identifying students take men's variations, it is now official school policy that these classes must be open and inclusive to all.
In addition to increasing access, this change is also designed to help present ballet in its historical context. "Classical ballet is built around a particular presentation of gender that reflects a specific moment in time," Young explains. "This is not about making a judgement about that, but contextualizing it."
She admits that she's a bit apprehensive about how some in the ballet world—possibly including Boston Conservatory's own faculty members—might interpret this shift. So she's very clear: "This is not at all about dismantling ballet traditions, or devaluing traditions. It's about reframing how we present this material to our students, so that everyone can engage with this form."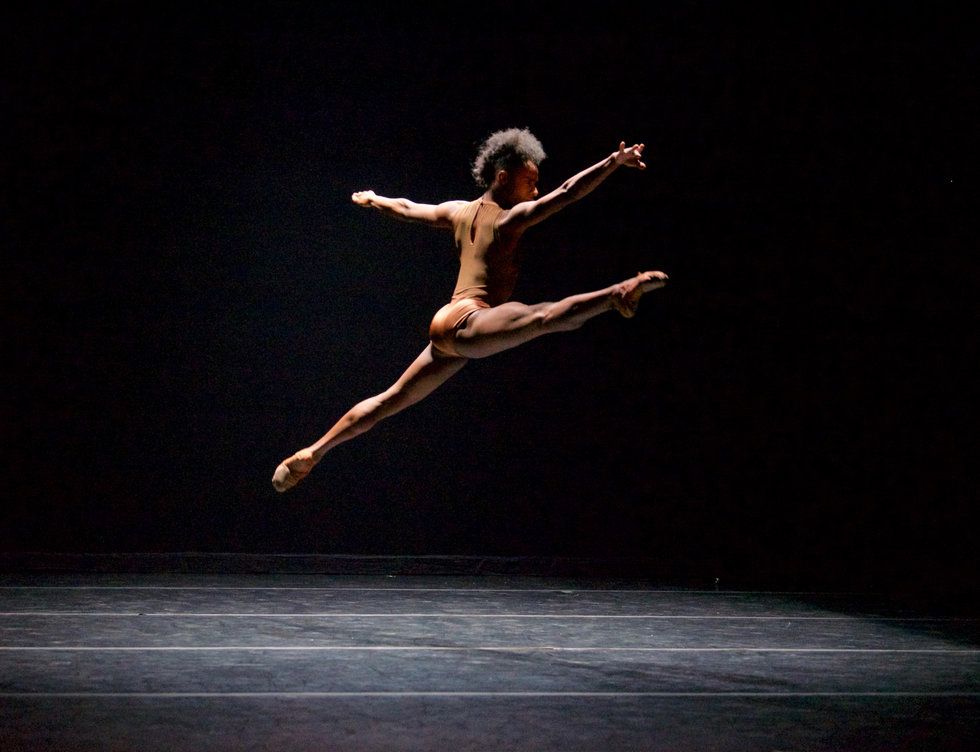 Boston Conservatory student Lilly Rose Valore, the first trans woman studying in the dance division, performs on the main stage. Photo by Jim Coleman, courtesy Boston Conservatory at Berklee College
These changes came at the urging of the student government association. But the school's leadership has been having several conversations about gender for the past two years, ever since then-sophomore Lilly Rose Valore announced that she identified as female and asked for access to parts of the ballet curriculum recommended for female-identifying students. Ever since transitioning, Valore has worked actively to make the school a more inclusive and accepting space. Today, the conservatory also has students who identify as non-binary.
"Labeling your curriculum around gender identity, you're excluding students—that seems deeply unacceptable to me," says Young. "Our job as a conservatory is to respect the traditions but also reimagine them so they are relevant to the world we live in now."
She also wants to make sure the school is nurturing every student. "In terms of training them as performing artists, the center of what we do is helping them develop their unique, individual voice. We want to make space for all of those voices."
Update: This story was updated on December 19 to properly identify student Lilly Rose Valore.
Kate Torline via Unsplash
New York City–based choreographer and director Jennifer Weber once worked on a project with a strict social media policy: " 'Hire no one with less than 10K, period'—and that was a few years ago," she says. "Ten thousand is a very small number now, especially on Instagram."
The commercial dance world is in a period of transition, where social media handles and follower counts are increasingly requested by casting directors, but rarely offered by dancers up front. "I can see it starting to show up on resumés, though, alongside a dancer's height and hair color," predicts Weber.
Keep reading...
Show less
UA Dance Ensemble members Candice Barth and Gregory Taylor in Jessica Lang's "Among the Stars." Photo by Ed Flores, courtesy University of Arizona
If you think becoming a trainee or apprentice is the only path to gaining experience in a dance company environment, think again.
The University of Arizona, located in the heart of Tucson, acclimates dancers to the pace and rigor of company life while offering all the academic opportunities of a globally-ranked university. If you're looking to get a head-start on your professional dance career—or to just have a college experience that balances company-level training and repertory with rigorous academics—the University of Arizona's undergraduate and graduate programs have myriad opportunites to offer:
Keep reading...
Show less
Alice Sheppard/Kinetic Light in DESCENT, which our readers chose as last year's "Most Moving Performance." Photo by Jay Newman, courtesy Kinetic Light
Yes, we realize it's only August. But we can't help but to already be musing about all the incredible dance happenings of 2019.
We're getting ready for our annual Readers' Choice feature, and we want to hear from you about the shows you can't stop thinking about, the dance videos that blew your mind and the artists you discovered this year who everyone should know about.
Keep reading...
Show less
Peter Smith, courtesy of University Musical Society
What happens during a performance is the product of the painstaking process of realizing an artistic vision. Whether held beforehand, afterward, offsite or online, audience discussions tend not to be so preordained, easily thrown off track without a skilled moderator at the helm.
"I'm someone who dreaded talkbacks and Q&As," admits Bill Bragin, former director of public programming at Lincoln Center. "While I was in New York, a lot of the time it was just audience members trying to show off how smart they were."
These events present a pile of difficult questions: How much do you reveal about a piece before it's shown? How can a conversation designed to hit key points feel casual and spontaneous? How do you cater to the needs of diverse attendees, from novice dancegoers to lifelong fans to scholars and critics? And how do you avoid smothering dance with language, flattening all its complexity?
Keep reading...
Show less