Hip Replacements: Your 5 Biggest Questions, Answered
Despite intense hip pain, Annmaria Mazzini waited until leaving the the Paul Taylor Dance Company to have one hip replaced in 2011, followed by the other in 2016.
But, it turns out, a hip replacement no longer spells an automatic end to a dance career. While the surgery remains a last resort, new technologies work better and last longer, allowing dancers to continue performing for several years after getting a replacement.
Mazzini, for example, has continued to dance. She even performed a duet just three months after her second hip replacement, having rehearsed for four months prior on a deteriorating hip. "It was really a gift to have that dance to do right before and after the surgery, because I had something to compare," she says. "There were parts of the duet where my whole body used to tense up, and now to be able to do them so easily is just euphoric."
---
1. Will I Need A Hip Replacement?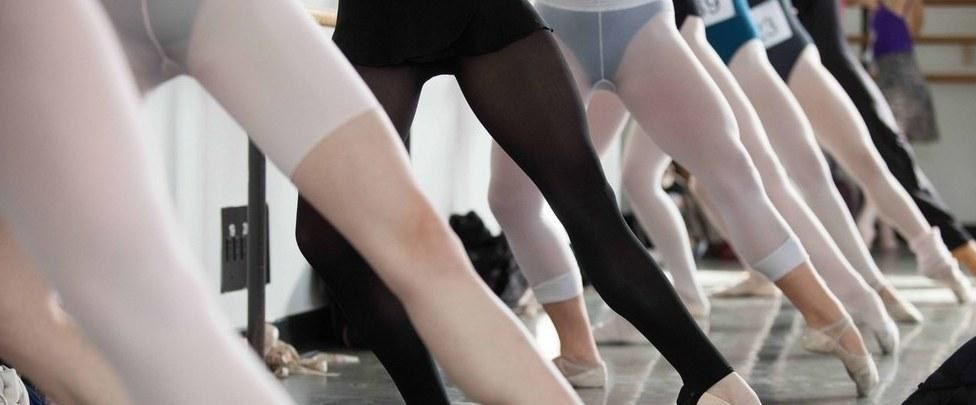 Photo by Matthew Murphy for Pointe
Probably not, although the surgery is common among dancers. Those who end up needing one typically start off with some kind of abnormality of the joint, says Dr. Douglas Padgett, who's performed hip replacements on more than 100 dancers at Hospital for Special Surgery in New York City. "Very often the hip socket is somewhat shallow, which can lead to excessive load and wear."
2. Aren't Hip Replacements Only For Old People?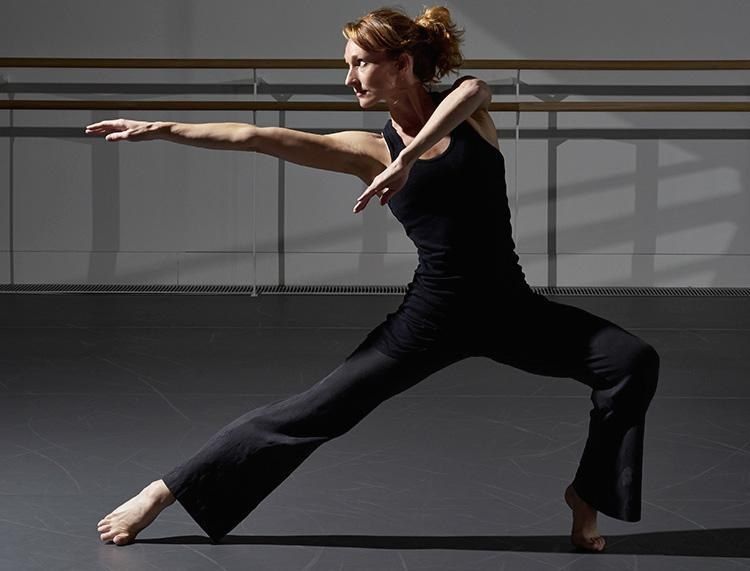 Angela Towler continued performing with Rambert Dance Company after getting a hip replacement in her 30s. Photo by Nick Guttridge
Not any more. Implants used to be made with a plastic that degraded over time, lasting only about 12 to 15 years. But the new gold standard lasts 30 or more years, making hip replacements a reasonable option for a younger age group, says Dr. Roy Davidovitch, a hip surgeon at New York University Langone Medical Center.
3. What Questions Should I Ask?
Ask your surgeon about dual mobility hip replace­ments, a recent advancement that potentially allows for greater range of motion and a lower dislocation rate after surgery. Also inquire about the anterior approach to surgery, in which the surgeon enters the hip from the front without cutting through the large muscles in the back of the hip. Davidovitch, who specializes in the anterior approach, says it can have particular benefits for dancers since dislocation after surgery is less likely, making large ranges of motion safer.
4. What Will Recovery Be Like?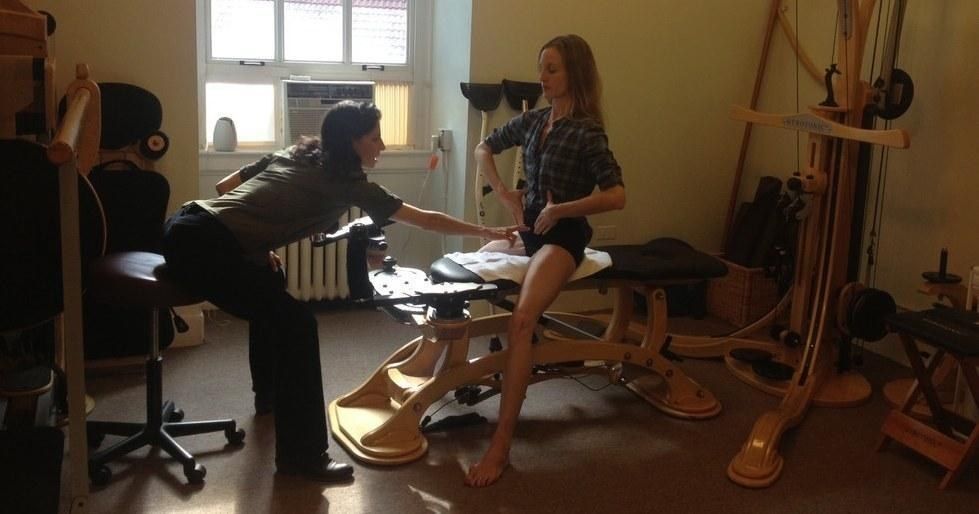 Wendy Whelan in physical therapy after her hip surgery
You'll need physical therapy two to three times per week for about three months after surgery, and once per week for three more months after that. "Usually the leg has gotten stiff, so we look to free up the muscles to allow for the hip to have full range of motion," says Michelle Rodriguez, a physical therapist and founder of Manhattan Physio Group. "There's soft-tissue work, strengthening, conditioning and stabilization of the core." Ninety-five percent of recovery happens within the first 6 to 12 weeks, says Davidovitch. "But I tell my patients it's one year to full recovery because you have to recover from the residual injuries, the compensatory patterns that developed when you were in pain."
5. Will My Dancing Change?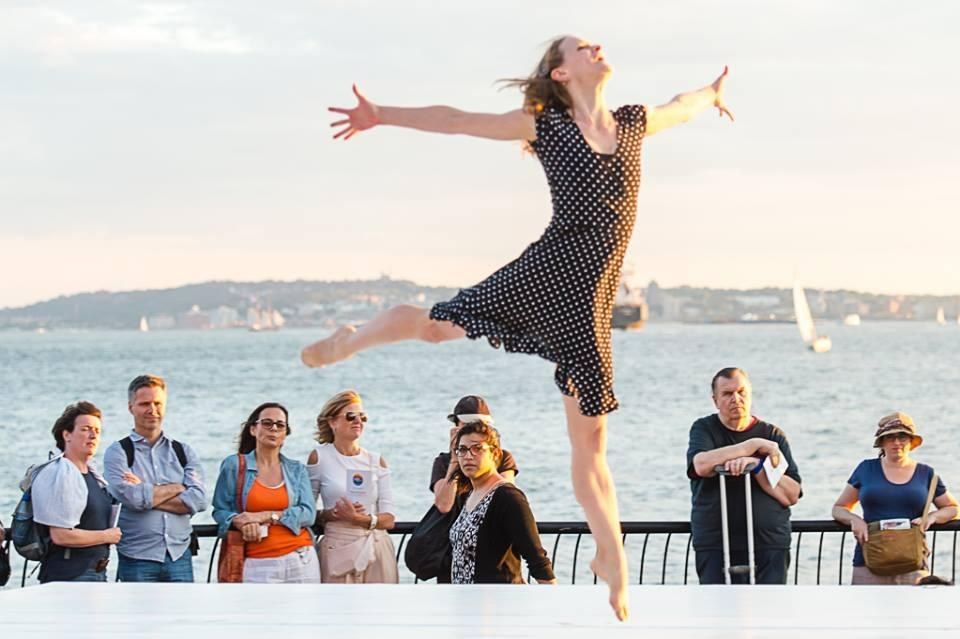 Annmaria Mazzini. Photo by Darial Sneed
After three to six months, most dancers get back almost their full range of motion. Though Rodriguez cautions that dancers are likely to notice a reduction in their turnout. However, dancing on a hip replacement will not feel quite the same as dancing on a natural hip joint. Repetitive, high-impact movements—like lots of jumping—can wear down even the best hip implant. But after years of extreme pain, many dancers are happy to make these trades. "I have a freedom in my body that I didn't have a year ago," says Mazzini.
Peter Smith, courtesy of University Musical Society
What happens during a performance is the product of the painstaking process of realizing an artistic vision. Whether held beforehand, afterward, offsite or online, audience discussions tend not to be so preordained, easily thrown off track without a skilled moderator at the helm.
"I'm someone who dreaded talkbacks and Q&As," admits Bill Bragin, former director of public programming at Lincoln Center. "While I was in New York, a lot of the time it was just audience members trying to show off how smart they were."
These events present a pile of difficult questions: How much do you reveal about a piece before it's shown? How can a conversation designed to hit key points feel casual and spontaneous? How do you cater to the needs of diverse attendees, from novice dancegoers to lifelong fans to scholars and critics? And how do you avoid smothering dance with language, flattening all its complexity?
Keep reading...
Show less
UA Dance Ensemble members Candice Barth and Gregory Taylor in Jessica Lang's "Among the Stars." Photo by Ed Flores, courtesy University of Arizona
If you think becoming a trainee or apprentice is the only path to gaining experience in a dance company environment, think again.
The University of Arizona, located in the heart of Tucson, acclimates dancers to the pace and rigor of company life while offering all the academic opportunities of a globally-ranked university. If you're looking to get a head-start on your professional dance career—or to just have a college experience that balances company-level training and repertory with rigorous academics—the University of Arizona's undergraduate and graduate programs have myriad opportunites to offer:
Keep reading...
Show less
Alice Sheppard/Kinetic Light in DESCENT, which our readers chose as last year's "Most Moving Performance." Photo by Jay Newman, courtesy Kinetic Light
Yes, we realize it's only August. But we can't help but to already be musing about all the incredible dance happenings of 2019.
We're getting ready for our annual Readers' Choice feature, and we want to hear from you about the shows you can't stop thinking about, the dance videos that blew your mind and the artists you discovered this year who everyone should know about.
Keep reading...
Show less
Silas Farley in his Songs from the Spirit at the Metropolitan Museum of Art. Rosalie O'Connor, Courtesy Farley
I dance to encourage others. The longer I dance, the more I see that much of my real work is to speak life-giving words to my fellow artists. This is a multidimensionally grueling profession. I count it a privilege to remind my colleagues of how they are bringing beauty into the world through their craft. I recently noticed significant artistic growth in a fellow dancer, and when I verbalized what I saw, he beamed. The impact of positive feedback is deeper than we realize.
Keep reading...
Show less