Carlos Acosta's exit from the company where he's spent the past 17 years isn't news. "I plan ahead," he explains. During The Royal Ballet's first tour to Chicago in 37 years this past summer, he was genial and outgoing, discussing his next steps over coffee at a Cuban café. He's flirted with being in movies (Day of the Flowers and New York, I Love You) and writing books, but is most passionate when talking about his hometown of Havana and the new possibilities there for dance, "as Cuba becomes open to the world."
---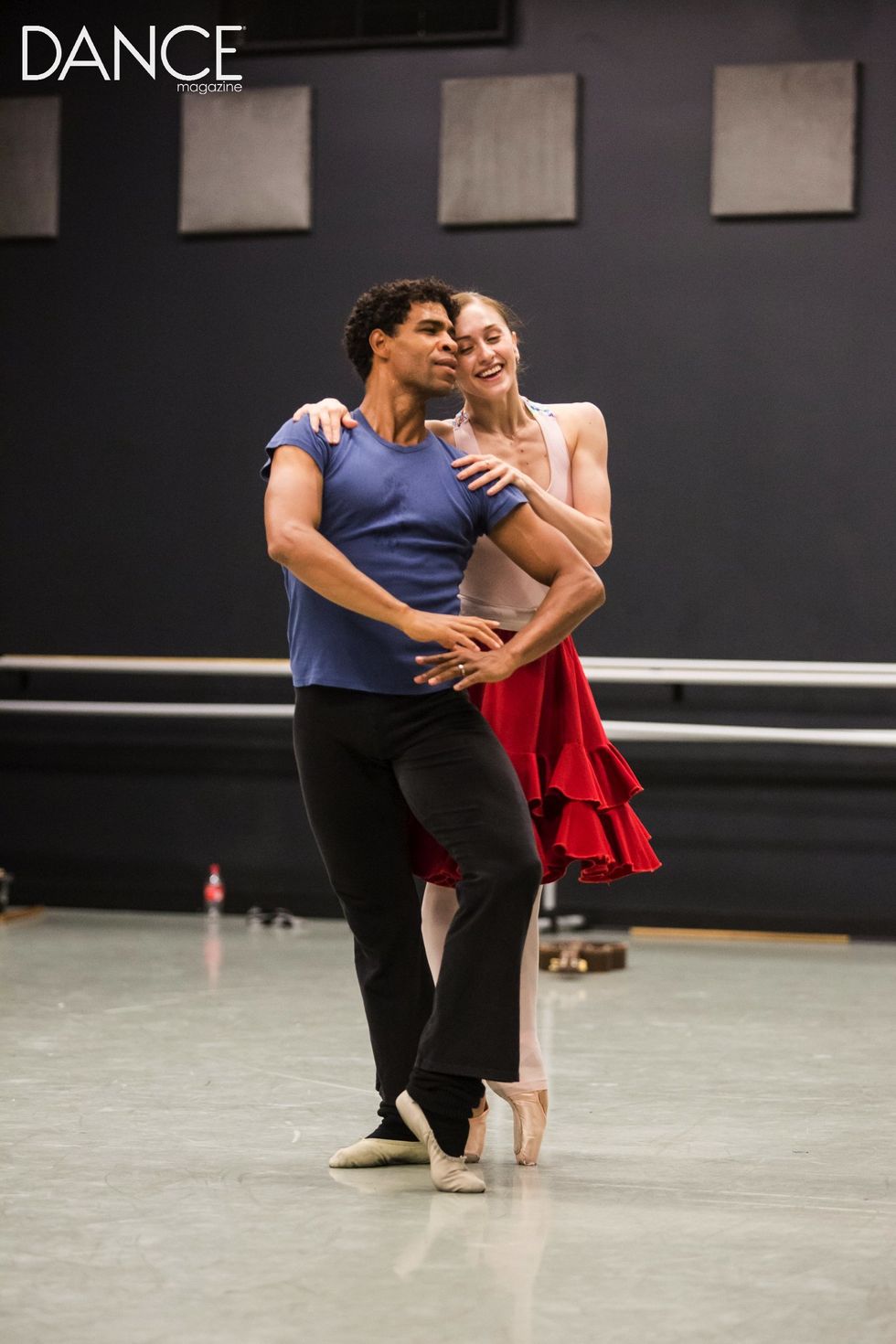 Acosta rehearsing with Marianela Nuñez
Kristie Kahns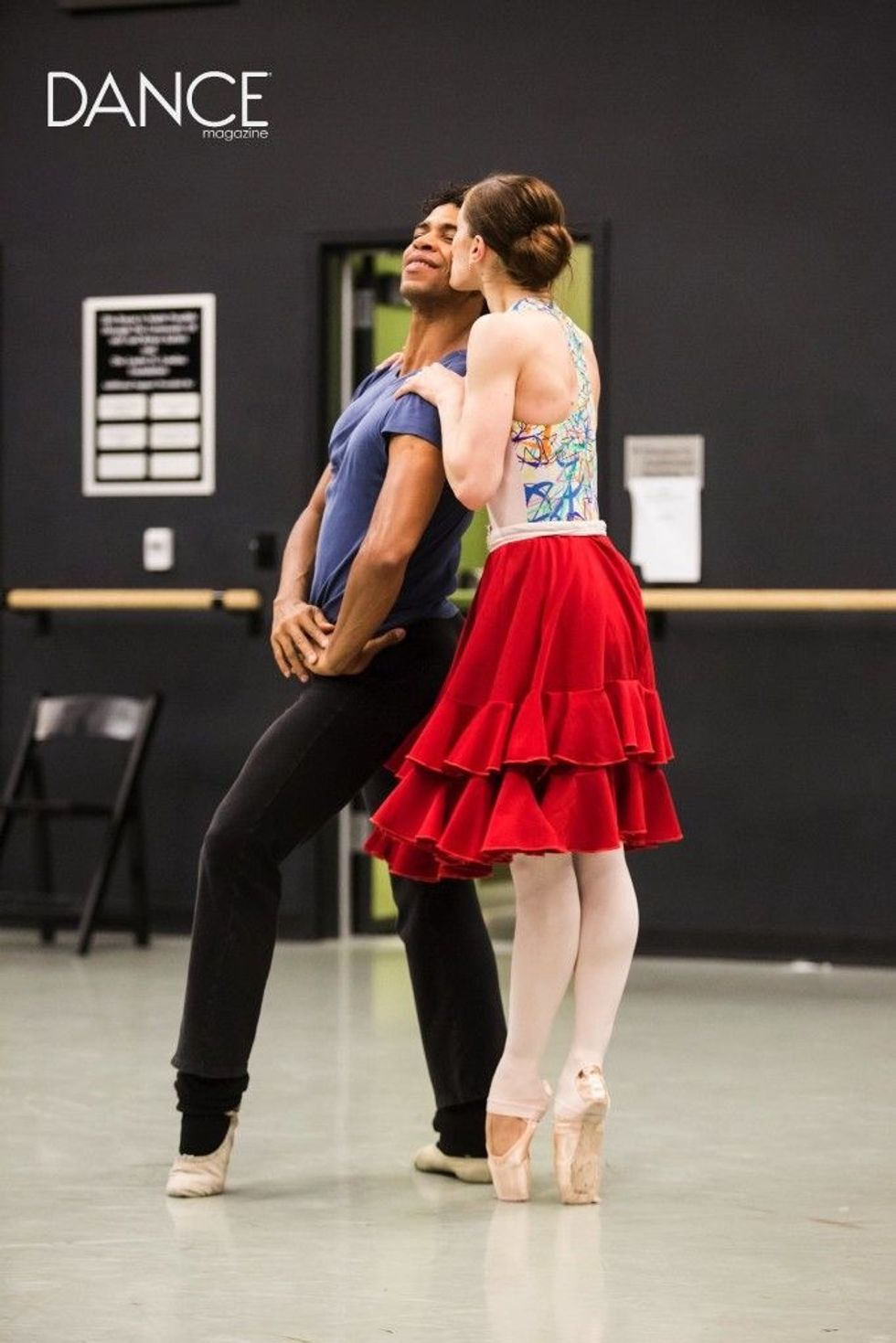 You first left Cuba 25 years ago. Why?
My teacher, Ramona de Saá, selected two students from the school in Havana, Ariel Serrano and myself, for a cultural exchange with a new theater in Turin, Italy. It was an experiment, inserting us into the company there.
It must've worked: You won a gold medal at the Prix de Lausanne shortly after. What did you perform?
The variation from Don Quixote, and a piece by Carla Perotti. That competition changed my life.
And tomorrow is your last Don Quixote.
Tomorrow is my last full-length anything. I'm 42 years old. It's always good to retire when people say "Why are you leaving?" and not "Why haven't you left already?" [Laughs]
What challenged you the most?
When you're young, you want to make your mark in every role. Some of them came easy. Basilio? That's me. But Rudolf in Mayerling, Des Grieux in Manon: I had to understand what they required of me in every scene, what I had to project. Sometimes that was being weak, being the victim, and the way I'm built, that was hard. I don't look like them, either. So I learned how to project emotion. My aim always was that you don't see me, you see the role.
You've said that you won't miss the pain. What hurts in particular?
Something new, every day. Me in the morning…It's not pretty. I won't miss the pressure of delivering the miracle everybody wants, with every choice. It's impossible. I do my very best because I have a responsibility to the audience.
So the 2015–16 season will be your last. What does it include?
I'm choreographing in the fall my own production of Carmen; that will be my farewell from Covent Garden. Then I come back to the smaller stage, the Linbury Studio Theatre, to do Will Tuckett's Elizabeth, in January 2016. Plus some farewells here and there.
Do you still plan to dance both Don José and Escamillo during this fall's run of Carmen?
That is the plan. I can't play Carmen, too, only because I couldn't find the right size pointe shoes. [Laughs]
Describe your Carmen.
I'm not re-creating the period, and I'm not interested in telling the whole story from the opera. I'm concentrating on the triangle of love and jealousy that is Carmen, Escamillo and Don José. Then I'm bringing in the element of a bull, a major force, like fate or destiny, that's very Spanish and folkloric. It'll be more conceptual, but still narrative. The movement I see is more contemporary.
Your Don Quixote has some contemporary touches, too.
Right, well, the classics…There's got to be a way to inject this kind of contemporary feeling without killing the ghost that makes them special. This idea that ballet is not relevant anymore: I want to break that.
Was it difficult being the boss for your fellow dancers?
It changes the dynamic. It still is weird, but I'm accepting it more. The company has been brilliant. They work so hard for me.
Will you keep a home in London?
Oh, yes. London's the best city in the world. But I'm putting together a company of 12 dancers in Cuba, and I'm fundraising for an academy in the same building.
The abandoned ballet school there, started in 1961 but never finished.
Correct. The plan right now is to do one studio and the facilities that it needs—dressing rooms, water, electricity—move my company there, then take it step by step until we can complete the whole thing in 2018.
What will your company's repertoire be?
Half will be classically based. I want to do work with pointe shoes. The other half will be fully contemporary. But even when we invite choreographers from other places, I want them to be inspired by the political diaspora, the rhythms, the Caribbean—I want people to see Cuba in the work that we are doing. I'm not interested in doing Mats Ek, Jirí Kylián, this kind of repertoire we have in Europe. I want it to be something unique, that is Cuba, and have that be our trait. It's important nowadays, with all of this globalization, to retain authenticity.
You've published your autobiography and now your first novel, Pig's Foot. Do you identify as a writer?
I never intended to write my autobiography; what I knew was that I had a story to tell. It took 10 years, but gave me the courage to write more. The same with choreographing: I understood that when you really feel you have something to say, the best way is to do it yourself. I always need a challenge. Give me something to fight for.