During the holidays, many Americans make a tradition out of volunteering in a soup kitchen. But there's a group of artists taking this idea one step further: They're putting on an opera in a soup kitchen.

New York City's On Site Opera, known for staging works in non-traditional spaces, is presenting Amahl and the Night Visitors next month inside the Holy Apostles Soup Kitchen, which serves lunch to the homeless every weekday. The one-act opera recounts the story of the three wise men from the point of view of a young disabled boy who lives in poverty with his mother in Bethlehem.
---
"We use the story as a way to address homelessness in the city," says choreographer Winston A. Benons Jr.
Not only does the audience sit at the same round tables that the soup kitchen uses to serve its weekday meals, but the chorus that performs alongside the professional opera soloists is made up of amateur singers who have all experienced homelessness themselves. The show is put on in partnership with Breaking Ground, which provides permanent supportive housing for the homeless.
Benons was brought on by On Site's director Eric Einhorn to reenvision the opera's "ballet" section where townspeople perform for the three kings. It traditionally features either classical ballet or a European folk dance, but Einhorn wanted a new take.
So Benons mined his background in both Afro-diasporic dance (particularly from Cuba, Haiti and Brazil) and modern forms, but also added something more: "The LGBT community experiences a lot of homelessness—young people who are kicked out or have to leave town come to New York and don't have a permanent residence. But that's not often part of the homeless discussion, so I brought that into the dance by fusing vogue into the choreography," he says.
For last year's premiere, he hired a young voguer from the community to perform, and gave him a few solo moments. (Although Benons searched for a voguer this year, none worked out, so he hired a professional dancer with voguing experience.)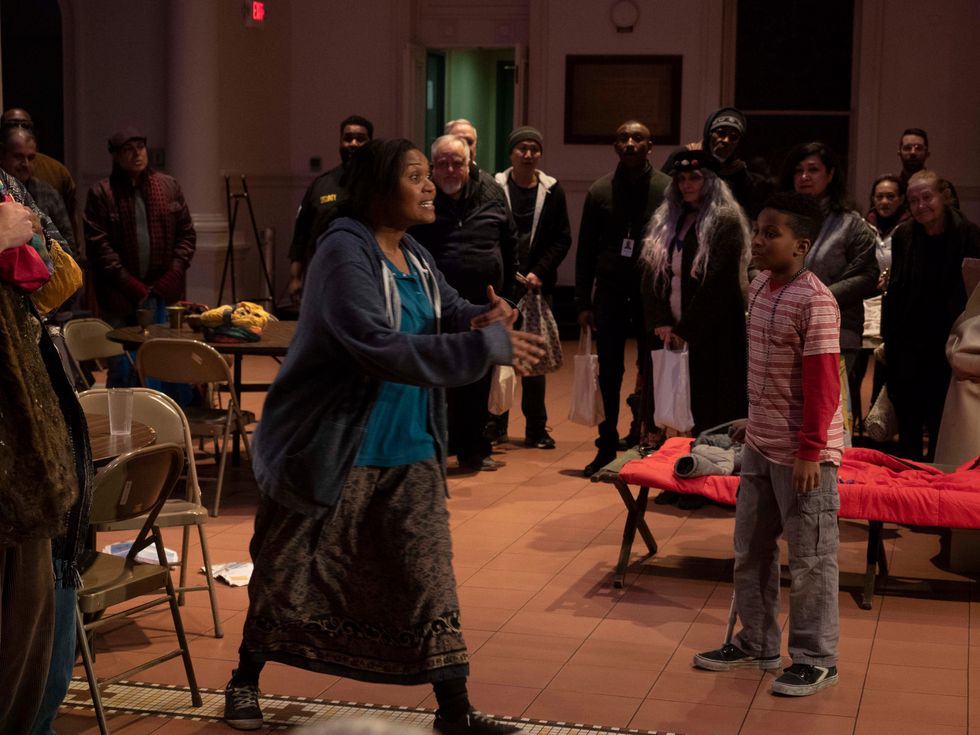 On Site Opera's Amahl and the Night Visitors
Pavel Antonov, Courtesy On Site Opera
For audience members, Benons hopes the work encourages them to think about homelessness with a new kind of empathy. "Especially in New York, we see so much homelessness, but we have blinders on. To protect yourself, you can't engage too much. It's easy to go through our lives not taking a moment to think about it or to connect."
He says that talking with members of the chorus has made him think more deeply about how homelessness happens. "This person was from corporate America, this one was a singer, this one was in health care. You realize what one shift in your life could do."