How This Dancer Fought Cancer—and Used His Experience to Give Back
Freddie Kimmel
Freddie Kimmel's musical theater career was just taking off when he woke up one morning with a pain in his groin. A trip to the doctor assured him it was nothing of concern, even though the sensation returned a few months later. As a dancer, Kimmel was used to pushing through discomfort, so he kept going to dance class to "work it out."
But the pain persisted. During a run of The Full Monty at Westchester Broadway Theatre, Kimmel was diagnosed with advanced metastasized cancer. Ten tumors had infiltrated his body.
---
Surgery and chemo treatments required Kimmel to return to his hometown. "I hadn't let go of New York, of music theater," he recalls. "The doctor said, You're not a performer right now. You're battling cancer." So with the same fervor he applied to becoming a dancer, Kimmel battled his cancer.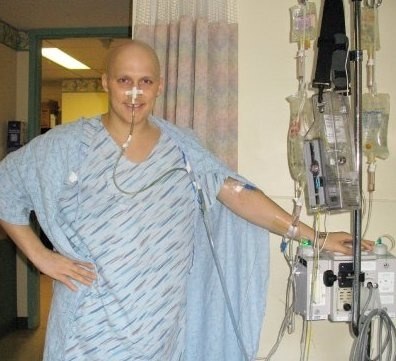 Kimmel in the hospital
It took a year and a half before he could get back on stage. For him, the experience shed light on what it meant to rely on others. As a survivor, Kimmel wanted to become the helping hand he couldn't find. He felt he had a responsibility to help others.
Today, Kimmel's career is thriving. He recently tapped his way through the Off-Broadway hit musical Cagney, as the standby for the title role. And he uses his successes to support others battling disease.
While on the 25th anniversary tour of Phantom of the Opera, Kimmel met Reese—a young girl with end stage terminal cancer who was a huge Phantom fan. Kimmel helped get tickets to the show for Reese and her family. He brought her backstage to meet the cast, take a tour and even try on costumes.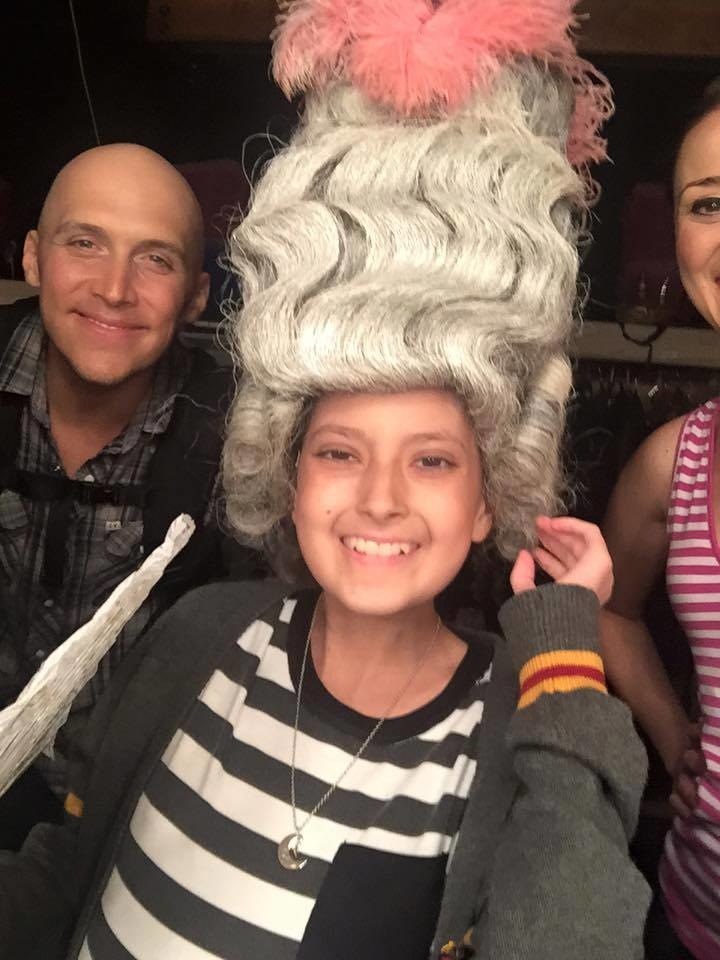 Kimmel backstage with Reese
Back in New York after the tour, Kimmel met a woman whose granddaughter was battling leukemia and the family was struggling with medical bills. Without a second thought, he started a GoFundMe campaign, raising over $1,200 to give the family some relief. Today, that young girl is a healthy first-grader.

Even before he was strong enough to return to the stage, Kimmel created Sing For Your Seniors as an outlet for performing. The program, still running, travels around New York and New Jersey performing in senior centers, hospice care, cancer hospitals and veteran centers. "The magic of the experience is the perfect exchange between performer and audience member," he says.
Kimmel lives for those moments of connection. "You set out to give people a helping hand, but they end up becoming a light for you because they're so inspiring," he says. "It's pure joy; the perfect moment."
Related Articles Around the Web
I was on my favorite treadmill when it happened.
My best running buddy was on my left. To my right, a total stranger with whom I'd suddenly become competitive. As the 15-person group headed into a two-minute push, the instructor got hyped, and the remix blasting Rihanna's "We Found Love" transitioned to "Smooth Criminal."
Keep reading...
Show less