5 Ways To Become More Flexible, According to Stretch Therapists
Open up the small muscles before you move on to the bigger ones during a stretching session. Photo by Justyn Warner/Unsplash
Dancers are always trying to find more flexibility in their bodies. But what's the best way to do it?
We asked former dancers Ann and Chris Frederick, creators of Fascial Stretch Therapy, which targets connective tissue rather than isolating individual muscles. They recommend following these five principles to find the greatest range of motion within your body:
---
Don't just hold one position.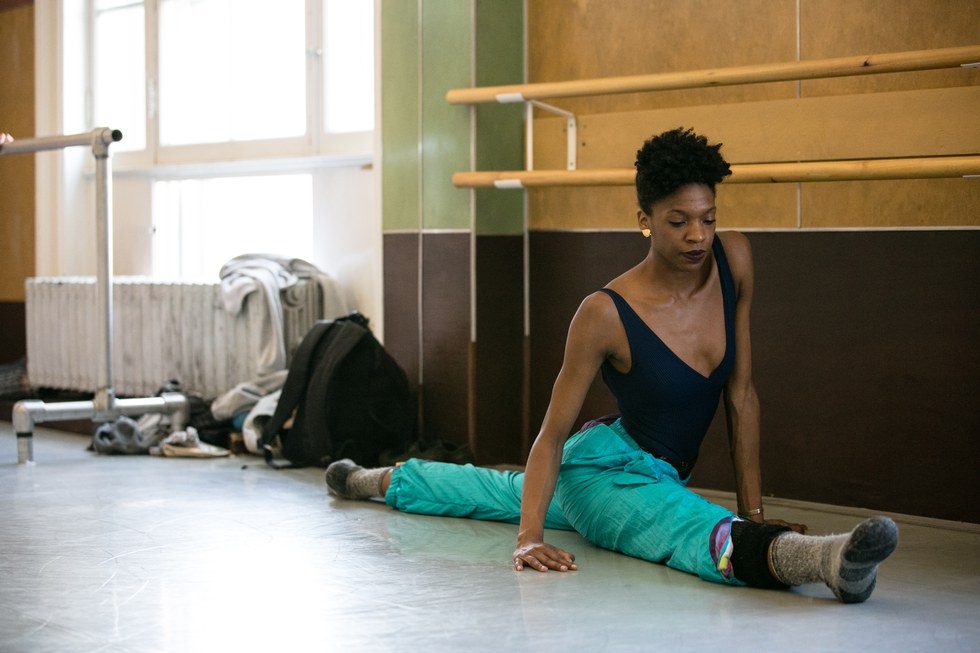 LINES dancer Courtney Henry. Photo by Quinn Wharton
Move through stretches in gentle waves. Not only will motion better prepare your body for dancing than sitting in a static position would, it also opens up different angles within a stretch.
Create space in the joint first.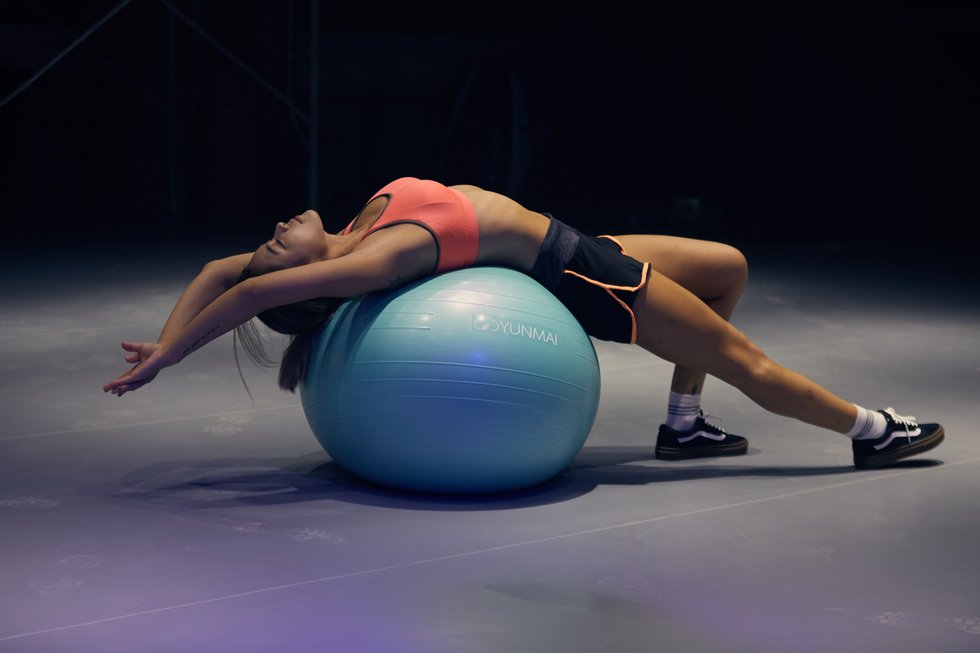 Open up the joint, then bring your limbs closer to you. Photo by Unsplash
By gently pulling a limb away from the socket (such as the hip joint) before going into a stretch, you'll be able to stretch further.
Stop before it's painful.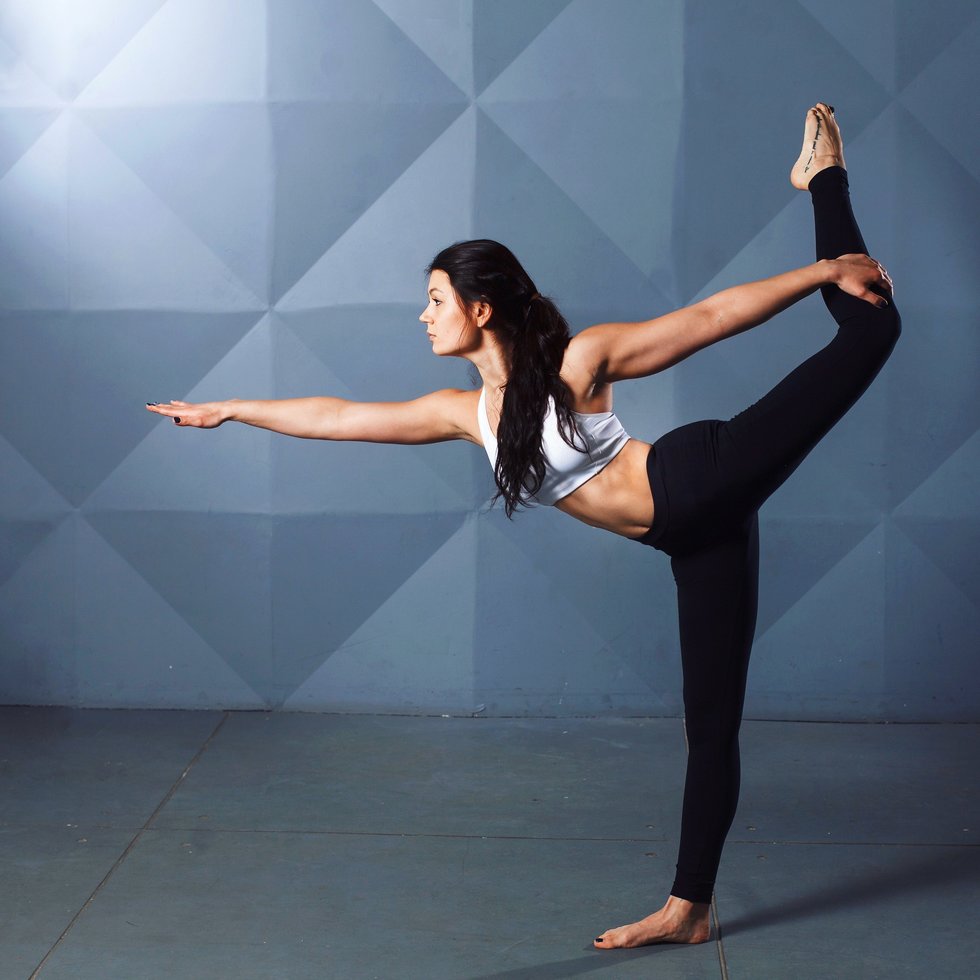 If you go too far, the brain will fight back. Photo by Emily Sea/Unsplash
The brain interprets pain as a signal that something is wrong, so a painful stretch ends up being counterproductive.
Stretch with a bent knee before stretching a straight leg.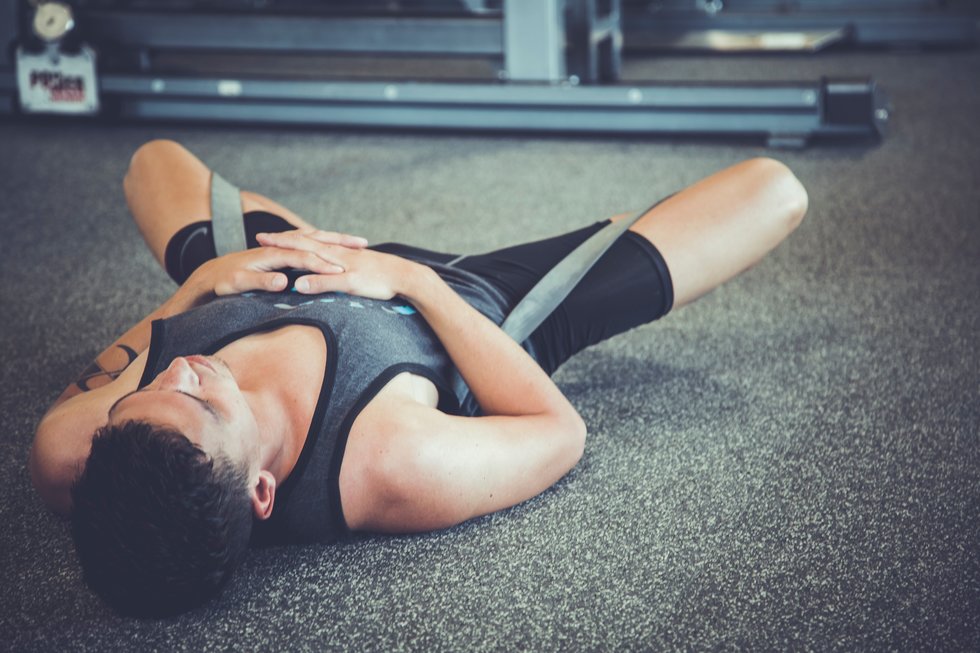 Open up the hips and glutes before the hamstrings. Photo by Justyn Warner/Unsplash
"There are 34 muscles across your hips—why would you start with the toughest hamstring muscle?" asks Chris. By stretching the smaller muscles in the hip and back first, you can increase the hamstrings' range of motion by 20 to 50 percent.
Have someone else do it for you.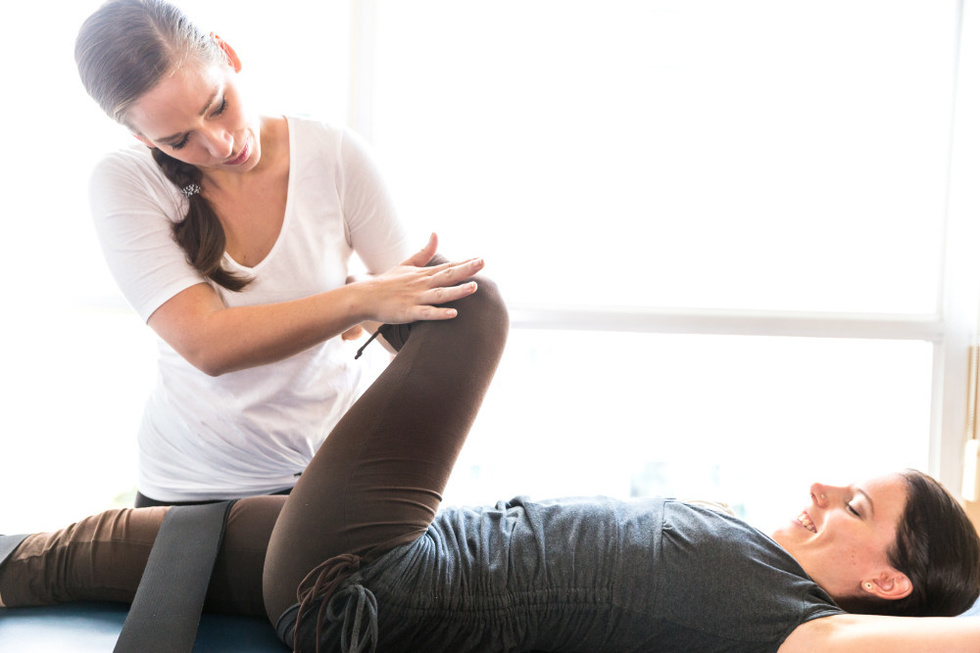 A specialist can stretch you in ways you can't do yourself. Photo via performancestretchtherapy.com/fascial-stretch-therapy
When you're lying down relaxed, an expert can find imbalances that you might not notice yourself, then give you stretches that you can do on your own before chronic injuries appear.
You can find a fascial stretch therapist near you at stretchtowin.com/directory.
The USC Kaufman graduating class with Mikhail Baryshnikov. Gus Ruelas/USC
Just four years ago, the University of Southern California's Glorya Kaufman School of Dance welcomed its first class of BFA students. The program—which boasts world-class faculty and a revolutionary approach to training focused on collaboration and hybridity—immediately established itself as one of the country's most prestigious and most innovative.
Now, the first graduating class is entering the dance field. Here, six of the 33 graduates share what they're doing post-grad, what made their experience at USC Kaufman so meaningful and how it prepared them for their next steps:
Keep reading...
Show less
Rena Most at work backstage. Photo courtesy ABT
Every dancer knows there's as much magic taking place backstage as there is in what the audience sees onstage. Behind the scenes, it takes a village, says American Ballet Theatre's wig and makeup supervisor, Rena Most. With wig and makeup preparations happening in a studio of their own as the dancers rehearse, Most and her team work to make sure not a single detail is lost.
Dance Magazine recently spoke to Most to find out what actually goes into the hair and makeup looks audiences see on the ABT stage.
Keep reading...
Show less
James Yoichi Moore and Noelani Pantastico warm up onstage. Angela Sterling, Courtesy SDC.
On a sunny July weekend, hundreds of Seattle-area dance fans converged on tiny Vashon Island, a bucolic enclave in Puget Sound about 20 miles from the city. They made the ferry trek to attend the debut performance of the fledgling Seattle Dance Collective.
SDC is not a run-of-the-mill contemporary dance company; it's the brainchild of two of Pacific Northwest Ballet's most respected principal dancers: James Yoichi Moore and Noelani Pantastico. The duo wanted to create a nimble organization to feature dancers and choreographers they felt needed more exposure in the Pacific Northwest.
Keep reading...
Show less