Forget Black Friday. This Atlanta Ballet Dancer Makes Holiday Gifts in Her Kitchen
Ashley Wegmann at work in her kitchen. Photo courtesy Wegmann
For Ashley Wegmann, food is about fuel, but it is also about community. A few times a month, she joins a group of Atlanta Ballet dancers for a rotating party they call "Family Dinner."
"Someone hosts, and we all help prep and cook while snacking and drinking wine," says Wegmann. The group also hosts a big Thanksgiving dinner each year since the dancers are always busy rehearsing The Nutcracker, and most don't live close enough to family to travel home.
---
"It's a huge potluck with all the traditional dishes and some international ones from our foreign dancers." The home-cooking culture is so strong at Atlanta Ballet that the dancers have created a cookbook called Bravo, which supports the Dancers' Resource Fund for career transitions.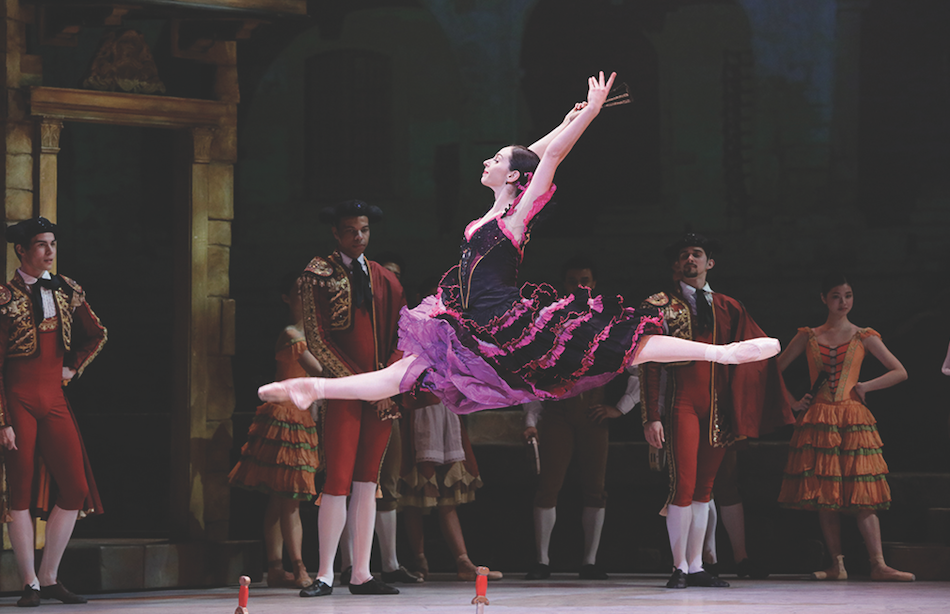 Wegmann in Don Quixote. Photo by Charlie McCullers, courtesy Atlanta Ballet
Wegmann's specialty? Homemade chocolate chip cookies, adapted from a recipe in The New York Times. "I make them for most of our big get-togethers and special occasions," she says. "People are always requesting them."
She first started baking back in high school while growing up in New Jersey. The hobby gave her a love for creating homemade gifts. Today, one of her favorite foods to gift is infused honey. "It is so versatile," says Wegmann, who adorns her petite and festive mason jars with personal tags and string. "And it lasts a lot longer than, say, a loaf or a poppyseed cake."
How to Make Ashley Wegmann's Infused Honey: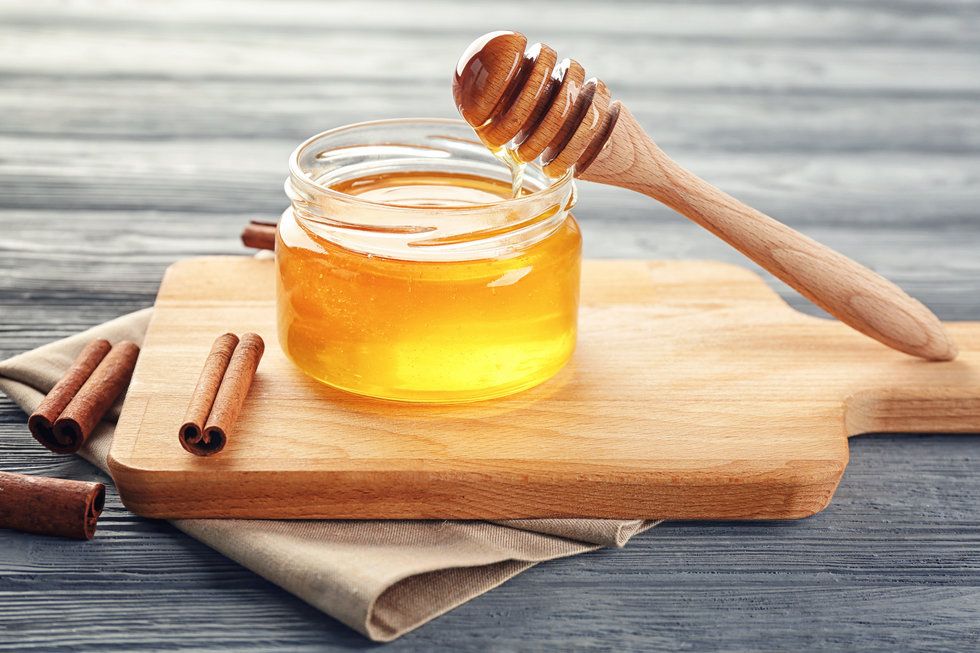 Photo via Getty Images
Ingredients:
8 oz. of raw honey (preferably locally sourced)
1–2 cinnamon sticks, broken in half
5–7 cardamom pods, cracked open so seeds are exposed
Directions:
Add cinnamon and cardamom to a half-pint mason jar, then fill with honey. Cover and let sit, in a sunny spot if possible, for two to four weeks.
The longer the honey steeps, the stronger the flavor. "I try to let the honey infuse for about a month before I gift it," says Wegmann. "I've also made other varieties with lavender and rosemary."
From Your Site Articles
Related Articles Around the Web
Robin Worrall via Unsplash
Social media has made the dance world a lot smaller, giving users instant access to artists and companies around the world. For aspiring pros, platforms like Instagram can offer a tantalizing glimpse into the life of a working performer. But there's a fine line between taking advantage of what social media can offer and relying too heavily on it.
Keep reading...
Show less
UA Dance Ensemble members Candice Barth and Gregory Taylor in Jessica Lang's "Among the Stars." Photo by Ed Flores, courtesy University of Arizona
If you think becoming a trainee or apprentice is the only path to gaining experience in a dance company environment, think again.
The University of Arizona, located in the heart of Tucson, acclimates dancers to the pace and rigor of company life while offering all the academic opportunities of a globally-ranked university. If you're looking to get a head-start on your professional dance career—or to just have a college experience that balances company-level training and repertory with rigorous academics—the University of Arizona's undergraduate and graduate programs have myriad opportunites to offer:
Keep reading...
Show less
Alice Sheppard/Kinetic Light in DESCENT, which our readers chose as last year's "Most Moving Performance." Photo by Jay Newman, courtesy Kinetic Light
Yes, we realize it's only August. But we can't help but to already be musing about all the incredible dance happenings of 2019.
We're getting ready for our annual Readers' Choice feature, and we want to hear from you about the shows you can't stop thinking about, the dance videos that blew your mind and the artists you discovered this year who everyone should know about.
Keep reading...
Show less
Sergei Diaghilev, who was terrified of the sea, posing with a life preserver aboard a ship. Photo courtesy DM Archives
On August 19, 1929, shockwaves were felt throughout the dance world as news spread that impresario Sergei Diaghilev had died. The founder of the Ballets Russes rewrote the course of ballet history as the company toured Europe and the U.S., championing collaborations with modernist composers, artists and designers such as Igor Stravinsky, Pablo Picasso and Coco Chanel. The company launched the careers of its five principal choreographers: Michel Fokine, Vaslav Nijinsky, Léonide Massine, Bronislava Nijinska and George Balanchine.
Keep reading...
Show less