Forget Black Friday. This Atlanta Ballet Dancer Makes Holiday Gifts in Her Kitchen
Ashley Wegmann at work in her kitchen. Photo courtesy Wegmann
For Ashley Wegmann, food is about fuel, but it is also about community. A few times a month, she joins a group of Atlanta Ballet dancers for a rotating party they call "Family Dinner."
"Someone hosts, and we all help prep and cook while snacking and drinking wine," says Wegmann. The group also hosts a big Thanksgiving dinner each year since the dancers are always busy rehearsing The Nutcracker, and most don't live close enough to family to travel home.
---
"It's a huge potluck with all the traditional dishes and some international ones from our foreign dancers." The home-cooking culture is so strong at Atlanta Ballet that the dancers have created a cookbook called Bravo, which supports the Dancers' Resource Fund for career transitions.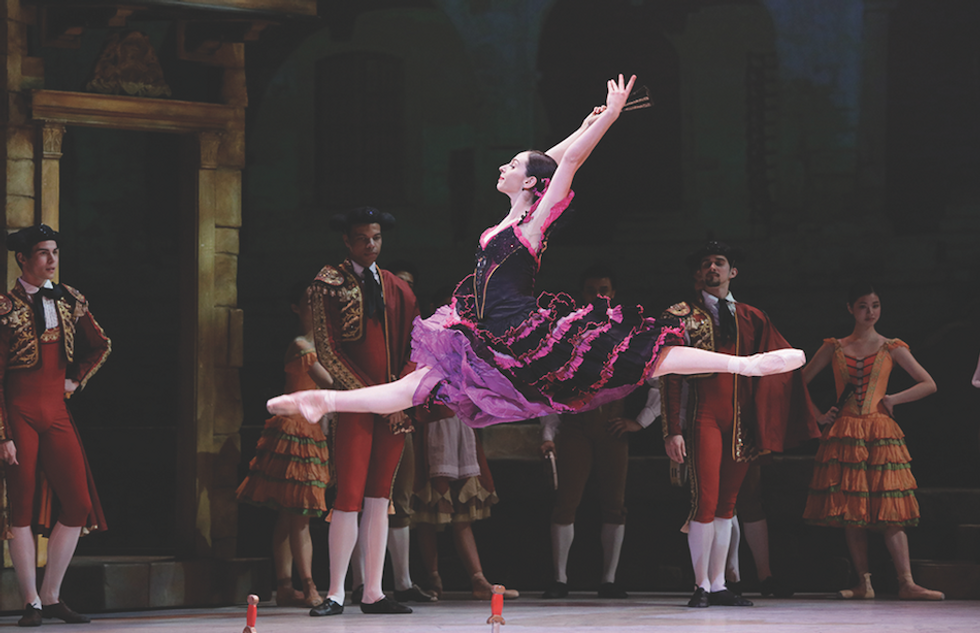 Wegmann in Don Quixote. Photo by Charlie McCullers, courtesy Atlanta Ballet
Wegmann's specialty? Homemade chocolate chip cookies, adapted from a recipe in The New York Times. "I make them for most of our big get-togethers and special occasions," she says. "People are always requesting them."
She first started baking back in high school while growing up in New Jersey. The hobby gave her a love for creating homemade gifts. Today, one of her favorite foods to gift is infused honey. "It is so versatile," says Wegmann, who adorns her petite and festive mason jars with personal tags and string. "And it lasts a lot longer than, say, a loaf or a poppyseed cake."
How to Make Ashley Wegmann's Infused Honey: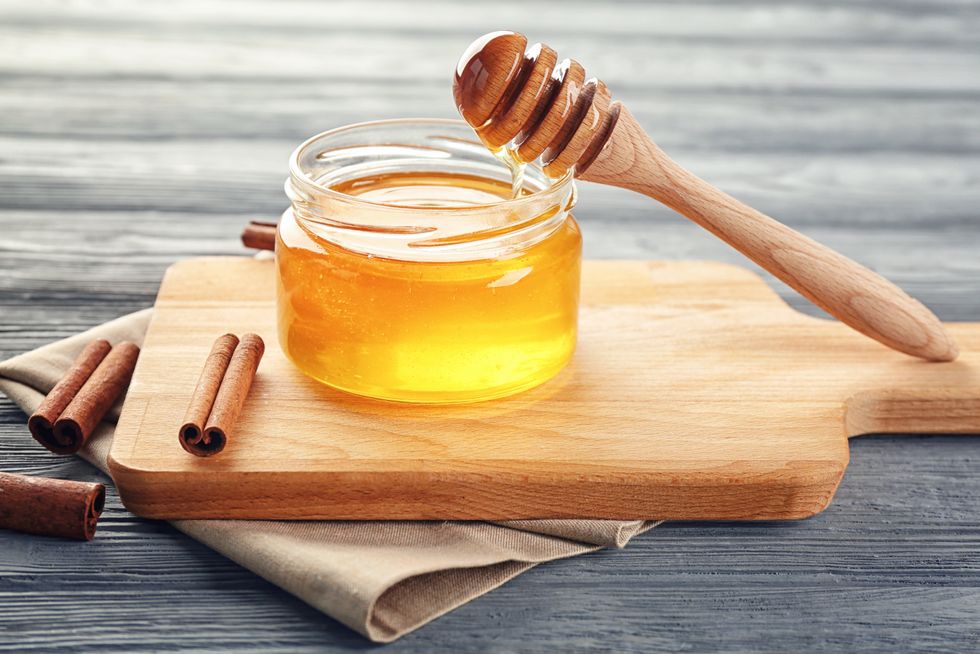 Photo via Getty Images
Ingredients:
8 oz. of raw honey (preferably locally sourced)
1–2 cinnamon sticks, broken in half
5–7 cardamom pods, cracked open so seeds are exposed
Directions:
Add cinnamon and cardamom to a half-pint mason jar, then fill with honey. Cover and let sit, in a sunny spot if possible, for two to four weeks.
The longer the honey steeps, the stronger the flavor. "I try to let the honey infuse for about a month before I gift it," says Wegmann. "I've also made other varieties with lavender and rosemary."
From Your Site Articles
Related Articles Around the Web
Ailey II artistic director Troy Powell teaching an Ailey Workshop at NYCDA. Courtesy NYCDA
Back in 2011 when Joe Lanteri first approached Katie Langan, chair of Marymount Manhattan College's dance department, about getting involved with New York City Dance Alliance, she was skeptical about the convention/competition world.
"But I was pleasantly surprised by the enormity of talent that was there," she says. "His goal was to start scholarship opportunities, and I said okay, I'm in."
Today, it's fair to say that Lanteri has far surpassed his goal of creating scholarship opportunities. But NYCDA has done so much more, bridging the gap between the convention world and the professional world by forging a wealth of partnerships with dance institutions from Marymount to The Ailey School to Complexions Contemporary Ballet and many more. There's a reason these companies and schools—some of whom otherwise may not see themselves as aligned with the convention/competition world—keep deepening their relationships with NYCDA.
Now, college scholarships are just one of many ways NYCDA has gone beyond the typical weekend-long convention experience and created life-changing opportunities for students. We rounded up some of the most notable ones:
Keep reading...
Show less
We knew that Ivo van Hove and Anne Teresa de Keersmaeker's production of West Side Story would challenge our preconceived notions about the show.
But a recent Vogue story gives us a taste of just how nontraditional the Broadway revival will be. Most notably, van Hove is cutting "I Feel Pretty" and the "Somewhere" ballet, condensing the show into one act to better reflect the urgency of the 48-hour plot. (The choice has been approved by the West Side Story estate, including Sondheim, who has "long been uncomfortable" with some of the "I Feel Pretty" lyrics.)
Keep reading...
Show less
Left: Hurricane Harvey damage in Houston Ballet's Dance Lab; Courtesy Harlequin. Right: The Dance Lab pre-Harvey; Nic Lehoux, Courtesy Houston Ballet.
"The show must go on" may be a platitude we use to get through everything from costume malfunctions to stormy moods. But when it came to overcoming a literal hurricane, Houston Ballet was buoyed by this mantra to go from devastated to dancing in a matter of weeks—with the help of Harlequin Floors, Houston Ballet's longstanding partner who sprang into action to build new floors in record time.
Keep reading...
Show less