Dance Theatre of Harlem dancers Chris­topher McDaniel and Crystal Serrano were working on Nacho Duato's Coming Together in rehearsal when McDaniel's foot hit a slippery spot on the marley. As they attempted a swinging lift, both dancers went tumbling, injuring Serrano as they fell. She ended up being out for a week with a badly bruised knee.
"I immediately felt, This is my fault," says McDaniel. "I broke my friend."
---
Dealing with an injury can be devastating, but the guilt of seeing a fellow performer injured because of something you did is uniquely challenging. Despite all the partnering classes that students take, little or no time is spent dealing with the reality that injuries will happen, and even less on how to deal with it emotionally when they do. Dancers need to confront the feelings that follow an accident in order to move on with confidence and keep it from happening again.
Accept the inherent risk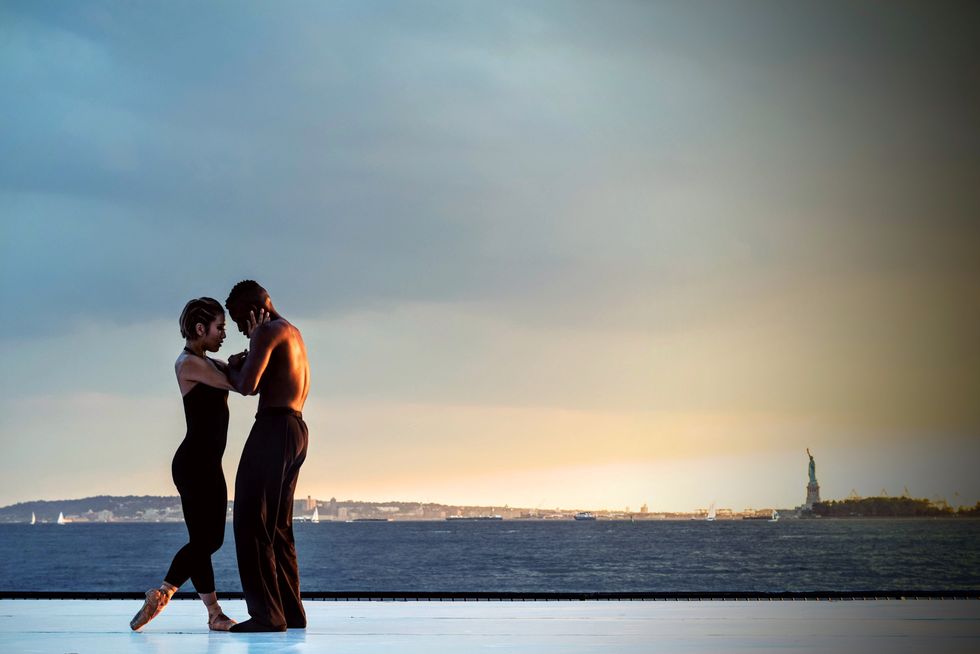 Accept that accidents are going to happen. Photo via Stocksnap
Choreographers are constantly pushing the boundaries of dance, asking dancers to do bigger, more complex phrases. There is a risk every time two bodies are coordinating their movements, but the likelihood of something happening just keeps getting higher. "Both partners have to accept that accidents are going to happen," says Brian Goonan, a sports psychologist working with dancers in Houston.
Know that guilt is productive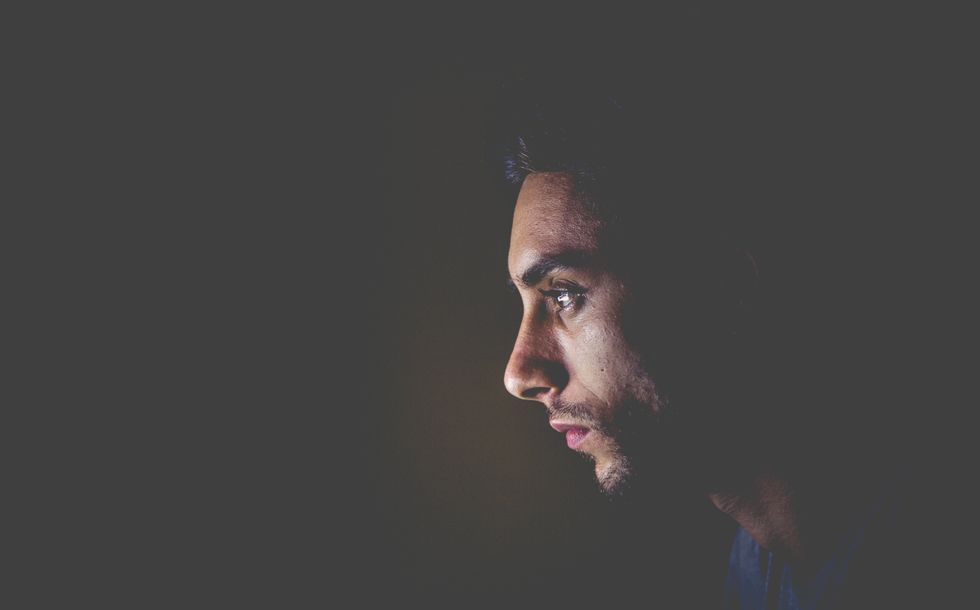 Use the opportunity to reflect on what happened. Photo by Matteo Vistocco/Unsplash
The remorse you will likely feel after a partnering accident can be crushing. But those feelings are part of a larger healing process, says psychologist Kate Hays, who founded The Performing Edge in Toronto. "It shows human compassion, and presents the opportunity to reflect on what happened and learn from it," she says. Guilt also compels us to talk to others to seek advice and comfort, which can be helpful for moving on.

Give your partner space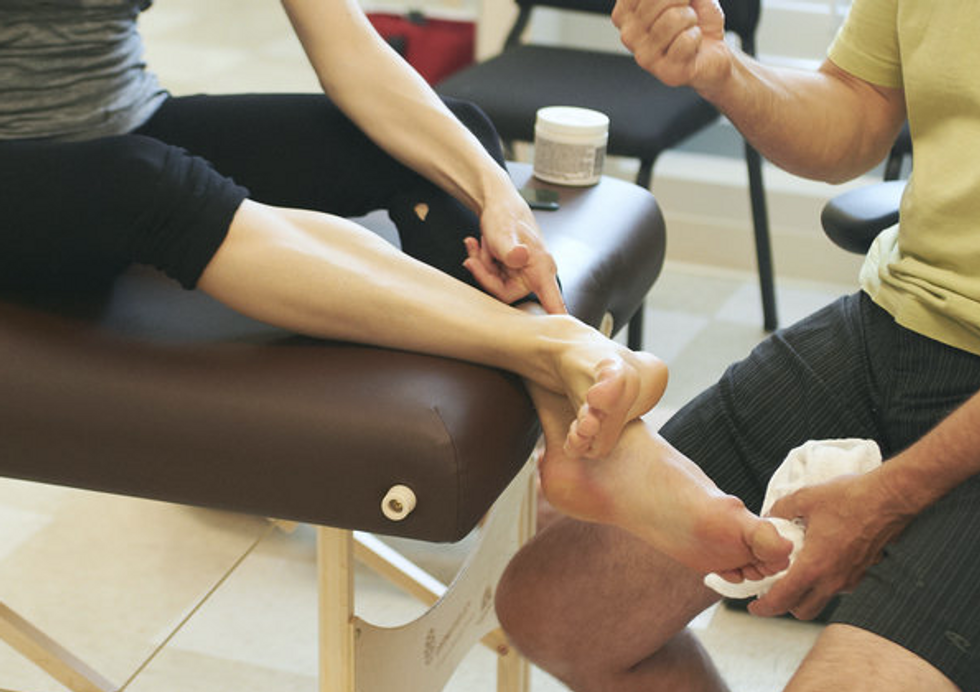 Don't expect to be forgiven immediately. Photo by Jim Lafferty
McDaniel says that in the moments after your partner's injury, you'll want to do everything you can to help—apologize, get ice, help them to a chair. But it isn't fair to expect to be forgiven immediately. "You have to take blame out of the situation," he says. "They may not accept your 'I'm sorry' right away. You need to give them space." Fortunately, despite McDaniel's fear that Serrano wouldn't be able to trust him again, she was completely understanding, and the pair has gone on to partner successfully in other ballets.
Remember you're not alone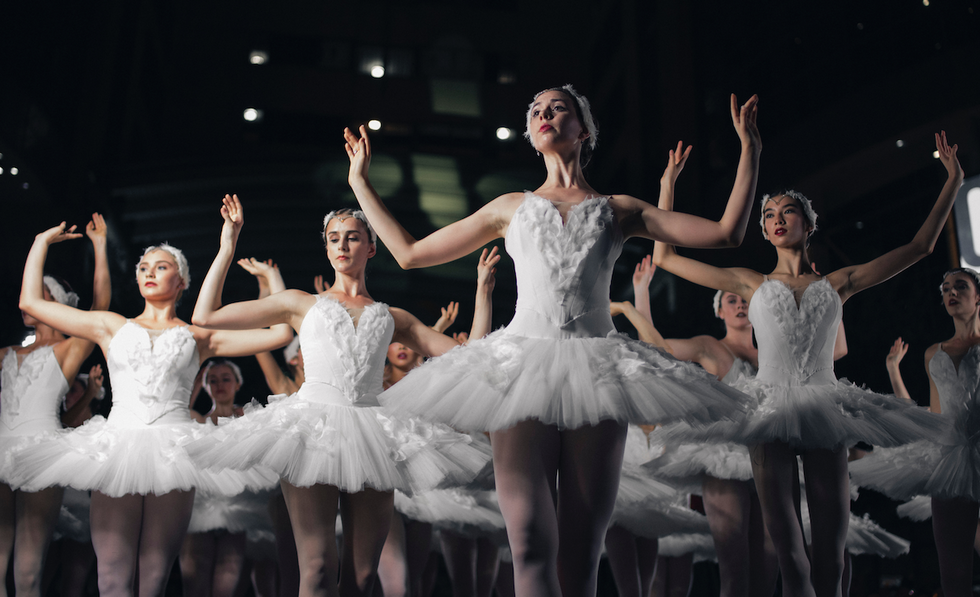 Dancers are tough. Photo by Michael Alfonso/Unsplash
"Typically, and particularly in classical dance, the guy is supposed to 'keep the woman safe,' so there is an added layer of guilt," says Hays. There is an old-school kind of chivalry to this mentality, one that embraces ballerinas as delicate creatures in need of unwavering support. But remember: Dancers are tough as nails. And partners, by definition, share responsibility for the risks they take together.
Think of the advice you would give a friend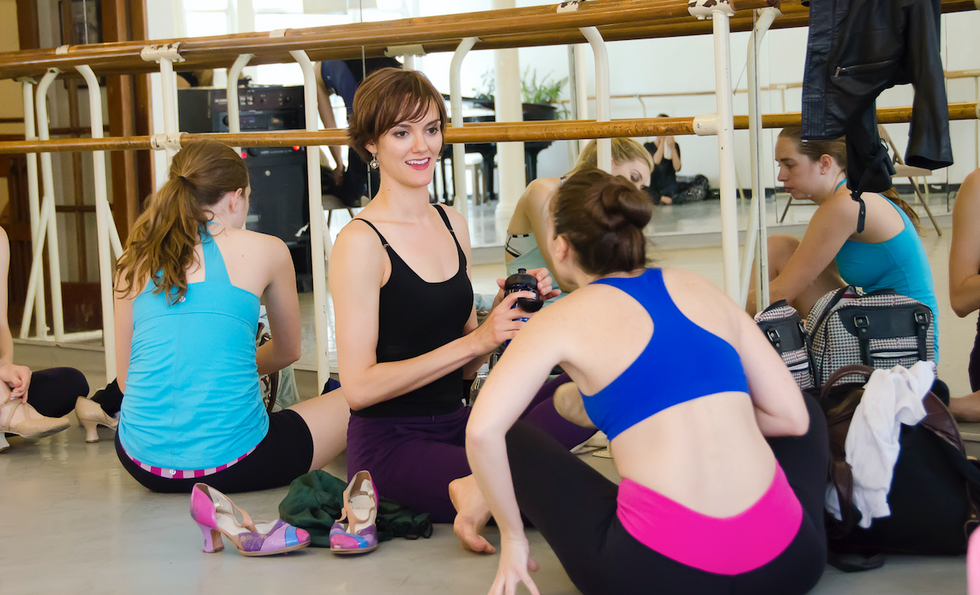 Consider how you would console a friend this happened to. Photo by Kyle Froman
It's almost impossible to maintain perspective while you are wrapped up in your own emotions. Hays suggests that you imagine that, if your best friend were in the same situation, what would you tell them? "It is a great way of getting out of that self-recrimination cycle," she says.
Start small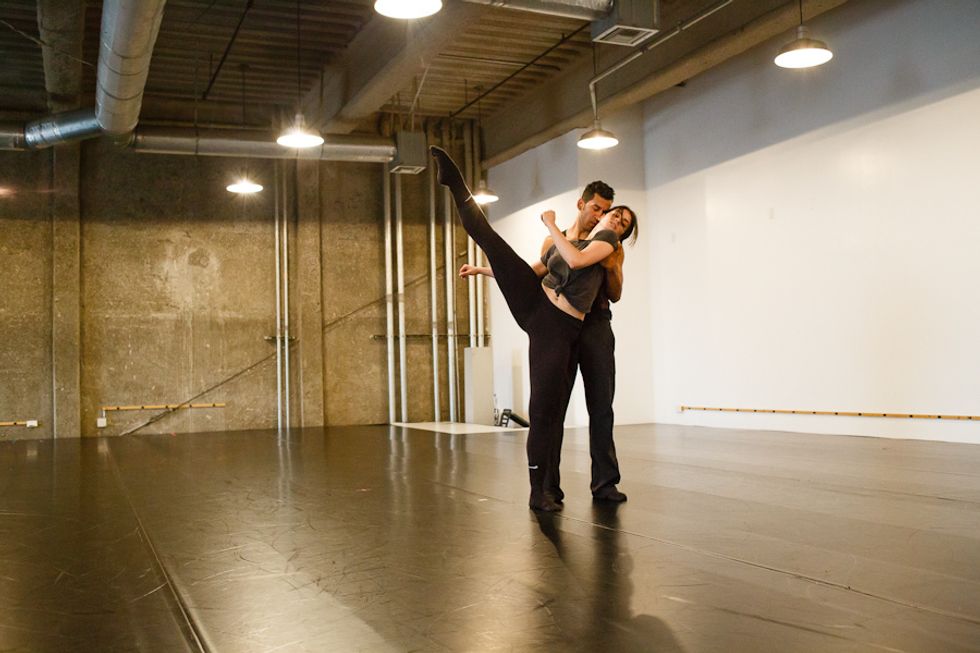 Start partnering with more comfortable steps to build confidence. Photo by Joe Toreno
It's normal to feel afraid of repeating the same movement that led to the injury, or even be afraid to partner again. But partnering hesitantly can increase the odds that something could go wrong, warns Goonan. "You have to move away from avoidance and approach it in a systematic way," he says. Before you start working on a complex partnering maneuver, start slowly to build confidence with less daunting movements.
Visualize success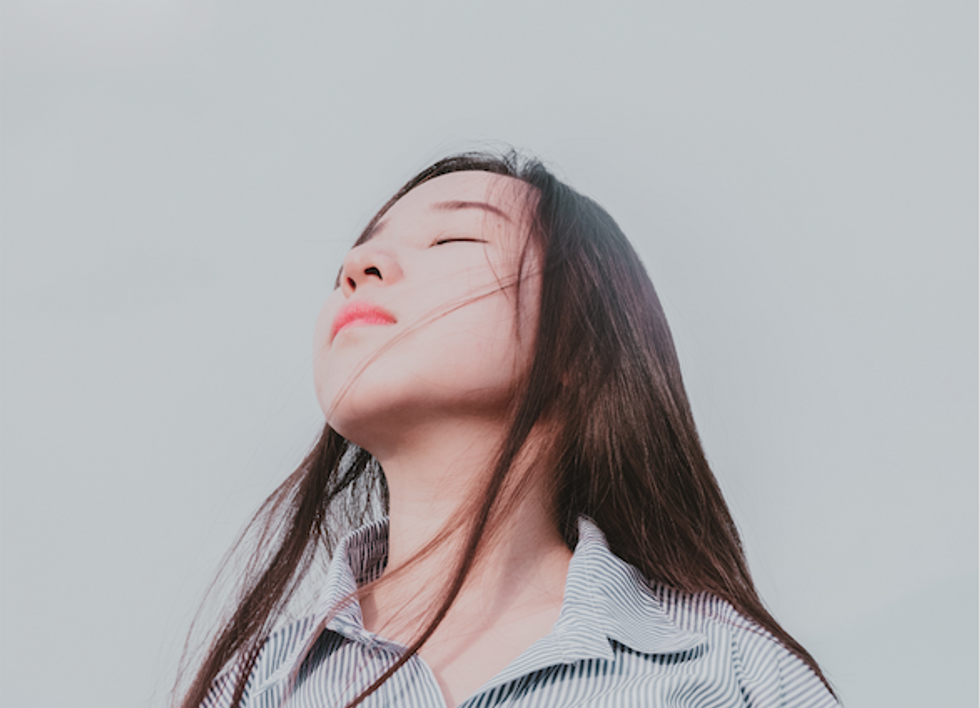 See the movement going well in your mind. Photo by Thieng Dang/Unsplash
Hays says that visualizing a positive outcome of the movement rather than a negative one can be very useful. "Play through that particular movement and see it happening successfully," she says.
Forgive yourself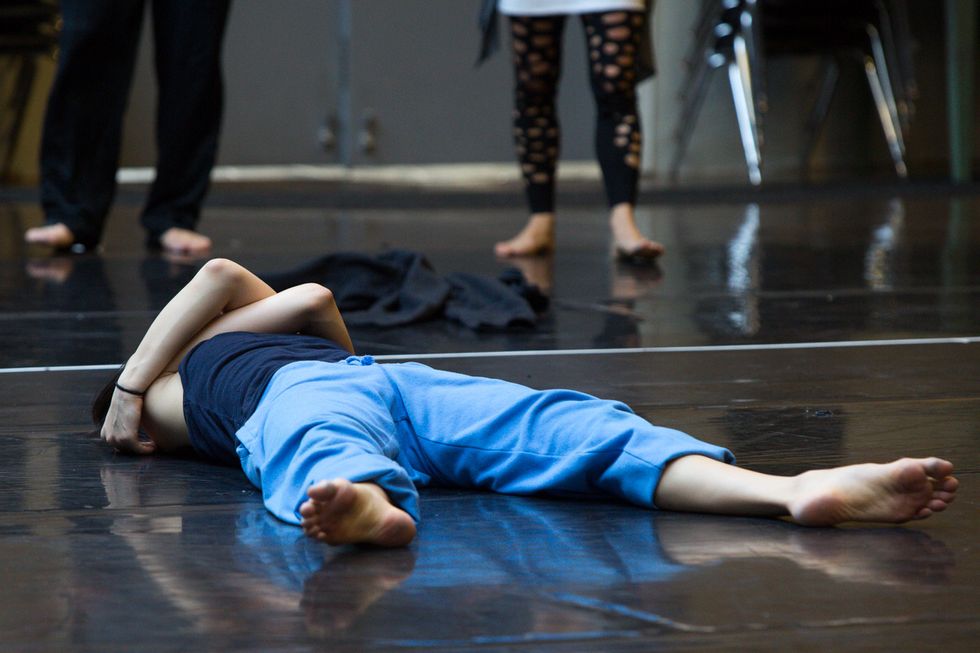 Let it go. Photo by Matthew Murphy
"At a psychological level, remind yourself of all the times that the partnering has gone really well and how competent you really are," Hays says. "It sounds trite, but accidents are accidental."