News
Nov. 02, 2017 08:54AM EST
New Choreography Opportunity at Jacob's Pillow
Dancers in the new Perles Family Studio. Photo by Robert Benson, Courtesy Jacob's Pillow
Heads up, choreographers: Jacob's Pillow just announced the launch of a new choreography program, starting next summer.
Inspired by the famous Bessie Schönberg workshops from the '80s and '90s, the Ann & Weston Hicks Choreography Fellows Program is designed to help eight early-career choreographers (approximately 20–30 years old) refine their voices and expand their networks. The program, August 21–31, will be directed by none other than pioneering choreographer Dianne McIntyre and renowned Limón teacher and choreographic advisor Risa Steinberg.
---
The focus will be more on process than product, offering fellows assignments and feedback sessions without expectations for an end product.
Of course, one of the biggest benefits of being located at the Pillow is the chance to meet the many professional artists that perform on the grounds each summer. The fellows will have opportunities to make connections and gain valuable insights from festival choreographers. They will also have access to the amazing videos in the Pillow's vast archives, which may be one of the greatest sources of dance history today.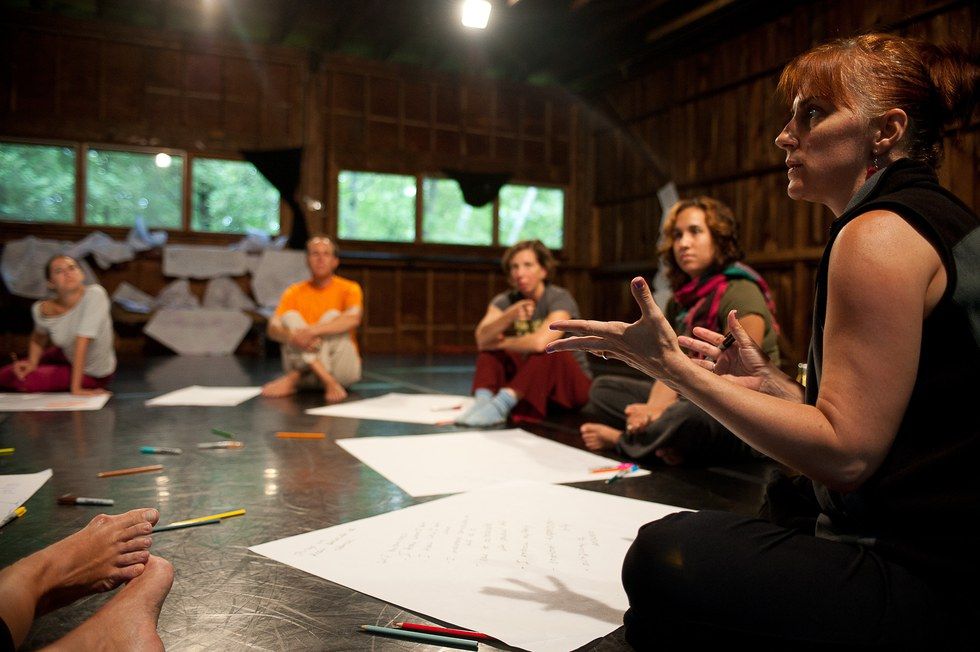 The School at Jacob's Pillow's Choreolab. Photo by Christopher Duggan, Courtesy Jacob's Pillow
"Through guidance, feedback and exposure to the work of established choreographers, the young fellows will have the dedicated time and space to answer: Who am I as an artist? What do I want to say? And how do I want to say it?" McIntyre says in a press release.
Along with the Pillow's five other Professional Advancement Programs—which next summer will include ballet, contemporary, musical theater dance, dance photography and Gaga—the choreography fellowship will take advantage of the school's brand-new home in the state-of-the-art Perles Family Studio.
Stay tuned for application requirements, which will be announced at jacobspillow.org on December 1.
Related Articles Around the Web
Chantelle Pianetta competing at a West Coast swing event. Courtesy Pianetta.
Just hearing the word "improvisation" is enough to make some ballet dancers shake in their pointe shoes. But for Chantelle Pianetta, it's a practice she relishes. Depending on the weekend, you might find her gracing Bay Area stages as a principal with Menlowe Ballet or sweeping in awards at West Coast swing competitions.

She specializes in Jack and Jill events, which involve improvised swing dancing with an unexpected partner in front of a panel of judges. (Check her out in action below.) While sustaining her ballet career, over the past four years Pianetta has quickly risen from novice to champion level on the WCS international competition circuit.
Keep reading...
Show less
Jayme Thornton
Sean Dorsey was always going to be an activist. Growing up in a politically engaged, progressive family in Vancouver, British Columbia, "it was my heart's desire to create change in the world," he says. Far less certain was his future as a dancer.
Like many dancers, Dorsey fell in love with movement as a toddler. However, he didn't identify strongly with any particular gender growing up. Dorsey, who now identifies as trans, says, "I didn't see a single person like me anywhere in the modern dance world." The lack of trans role models and teachers, let alone all-gender studio facilities where he could feel safe and welcome, "meant that even in my wildest dreams, there was no room for that possibility."
Keep reading...
Show less
Getty Images
It's hour three of an intense rehearsal, you're feeling mentally foggy and exhausted, and your stomach hurts. Did you know the culprit could be something as simple as dehydration?
Proper hydration helps maintain physical and mental function while you're dancing, and keeps your energy levels high. But with so many products on the market promising to help you rehydrate more effectively, how do you know when it's time to reach for more than water?
Keep reading...
Show less