What Jacques d'Amboise Believes Dance Can Give The World
Photo courtesy National Dance Institute
When Jacques d'Amboise talks about dance, his eyes light up, his chest opens and his famously handsome smile takes over his face. It's immediately clear that the former New York City Ballet star, now a spirited age 83, has a love of dance that doesn't tire.
Today, he's creating new generations of dance lovers through the National Dance Institute. He founded the program in 1976 out of a desire to teach dance to public school students. Now led by Ellen Weinstein, NDI reaches 6,500 students every week, not only in New York City, but across the country and even in international cities like Shanghai. And d'Amboise's dream of inspiring others through the art form he loves so much continues as strong as ever.
---
Why He Wanted To Teach Kids to Dance
"I realized that in Washington Heights, kids were joining gangs at 9 years old. Meanwhile, here I am at the ballet and dancing with these beautiful ballerinas. I'd come home from performing in Paris and see this culture of the street. There's no place in ballet for that life. Ballet is the art of the aerial. It's above the ordinary; it's extraordinary. I wanted to share that."
How He Inspired A Revolt
"At first, I only taught boys. I would go to the principal of the school and say, Would you like free dance classes for the boys? Well, the girls in the classes revolted. They made a petition. So then it became the whole fifth grade class."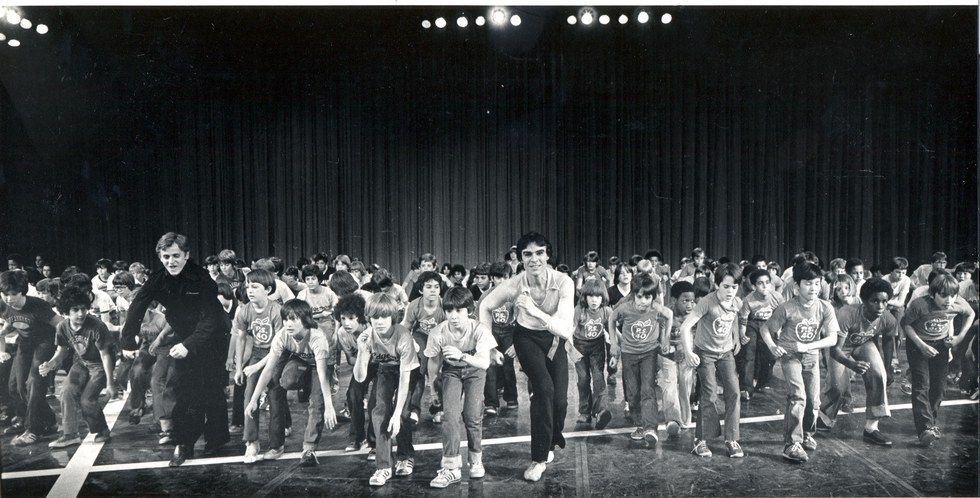 D'Amboise with Mikhail Baryshnikov at NDI's Event of the Year in 1979. Photo courtesy NDI
What It Was Like to Stop Performing
"I was depressed. It's very hard because you have to leave the follow spot, go up to the booth, aim the follow spot at someone else, and help them be better than you. Rather than looking at pictures of how you used to dance, and saying, 'I used to do that,' and, 'I used to do this.' But having started NDI allowed me to segue into another world."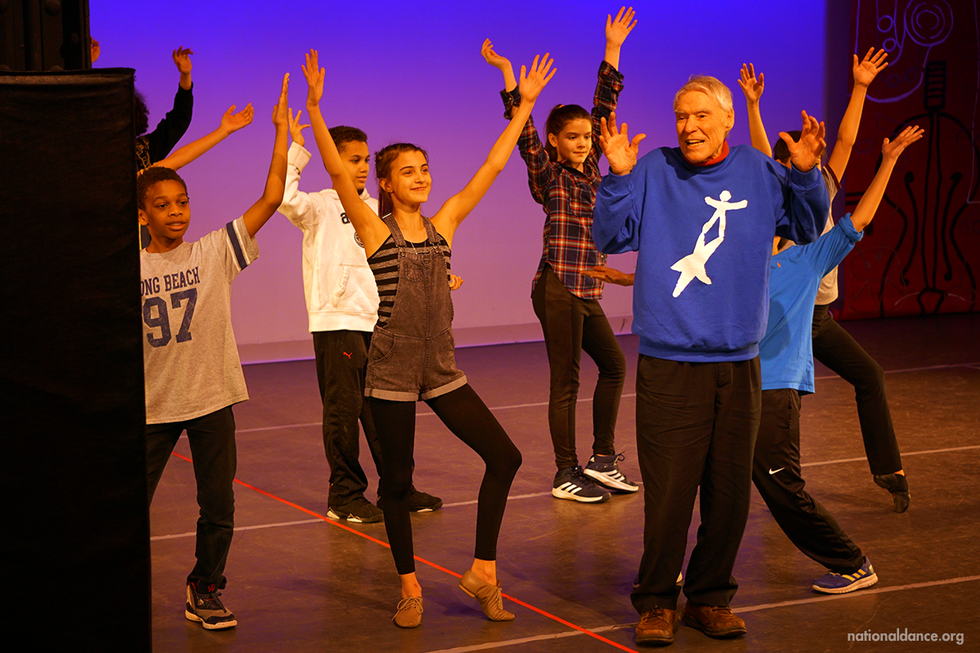 Courtesy NDI


What Dance Can Teach Us As Humans
"In dance, you can set a goal that's a little higher than you think you're capable of at the moment. And you work until you reach it. And the skills that you learned to climb those rungs make you capable of climbing higher. The steps taken toward excellence never end."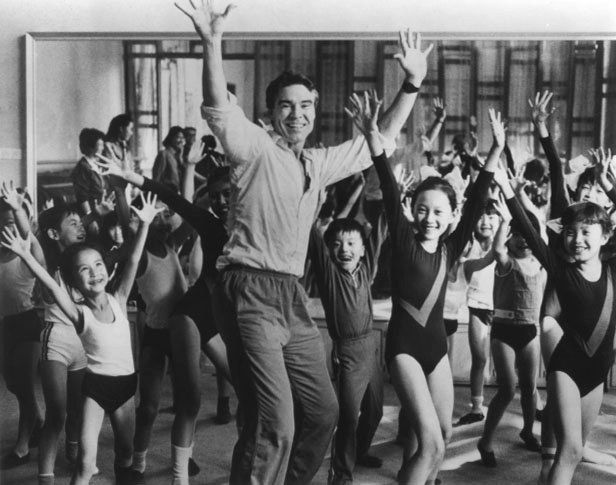 D'Amboise teaching in China. Photo courtesy NDI
The Best Surprise of Starting National Dance Institute
"To watch one of our teachers teach...the love, the discipline, the humor. I never expected that, as a byproduct of this mission, we'd be training some of the best teachers in the world."
Related Articles Around the Web
From Your Site Articles
News
Jul. 16, 2019 03:58PM EST
Including this extraordinary Travis Wall number for "So You Think You Can Dance" (Adam Rose/FOX)
The Primetime Emmy Award nominations are out! Congrats to the seven choreographers who earned nods for their exceptional TV work this year. Notably, that work was made for just two shows, "So You Think You Can Dance" and "World of Dance."
And there was a particularly remarkable snub: While the dance-filled hit "Fosse/Verdon" earned 17 nominations across many of the major categories, Andy Blankenbuehler's fabulous Fosse remixes weren't recognized in the Outstanding Choreography field.
Here are all the dance routines up for Emmys:
Keep reading...
Show less

abezikus/Getty Images
"Dancers can do everything these days," I announced to whoever was in earshot at the Jacob's Pillow Archives during a recent summer. I had just been dazzled by footage of a ballet dancer performing hip hop, remarkably well. But my very next thought was, What if that isn't always a good thing? What if what one can't do is the very thing that lends character?
Keep reading...
Show less
News
Jul. 15, 2019 12:30PM EST
Courtesy Ritzel
Capezio, Bloch, So Dança, Gaynor Minden.
At the top of the line, dancers have plenty of quality footwear options to choose from, and in most metropolitan areas, stores to go try them on. But for many of North America's most economically disadvantaged dance students, there has often been just one option for purchasing footwear in person: Payless ShoeSource.
Keep reading...
Show less
Jayme Thornton
When Sonya Tayeh saw Moulin Rouge! for the first time, on opening night at a movie theater in Detroit, she remembers not only being inspired by the story, but noticing the way it was filmed.
"What struck me the most was the pace, and the erratic feeling it had," she says. The camera's quick shifts and angles reminded her of bodies in motion. "I was like, 'What is this movie? This is so insane and marvelous and excessive,' " she says. "And excessive is I think how I approach dance. I enjoy the challenge of swiftness, and the pushing of the body. I love piling on a lot of vocabulary and seeing what comes out."
Keep reading...
Show less