James Whiteside sometimes seems larger than life. He knows how to effortlessly command any room he's in, whether he's playing a noble prince onstage or appearing in fashion campaigns for designers like Marc Jacobs and Thom Browne. During a rare day off, Whiteside gave us a glimpse into a quieter side of his personality—which is perhaps most endearing of all.
---
His Style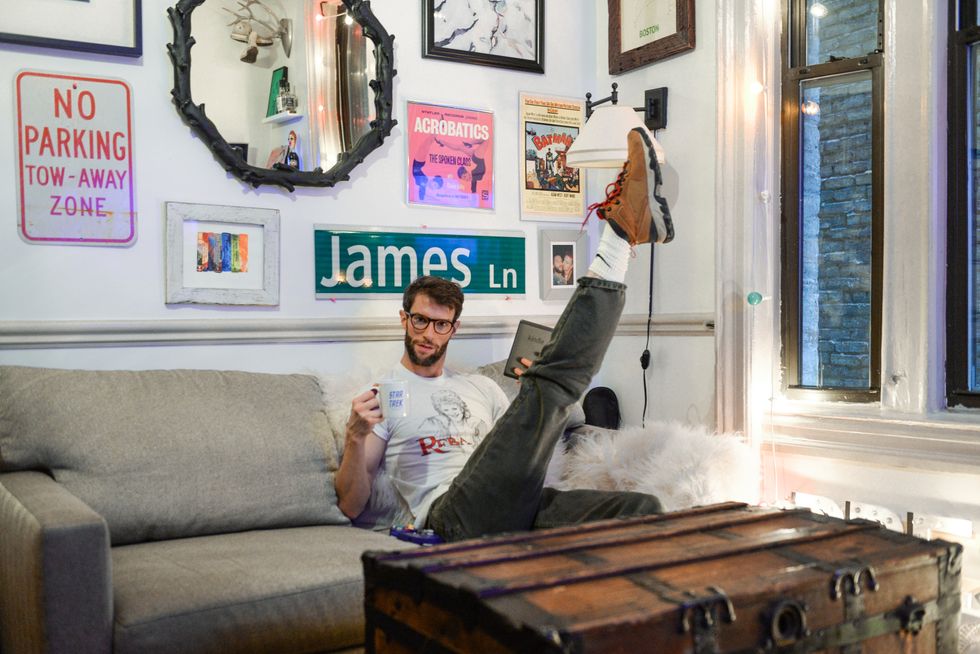 Whiteside in his Manhattan apartment
Andrew Werner
The piece of clothing he collects the most: "T-shirts. When they start to wear out as my real clothes, I transition them into dancewear, so it's fun to cycle through. I found this vintage Reba McEntire shirt from a 1988 tour at an amazing shop in the East Village."
Fashion philosophy: "I want to be comfortable. I like traditional, American clothing—T-shirts, jeans, leather jackets, cowboy boots, Chucks. I like to keep it simple with a James Dean sort of vibe."
Perks of stardom: "My shoes, I actually snagged off the set for the Valentine's Day Macy's shoot that I did with my boyfriend, Dan."
Frugal finds: "The couch is something a friend was getting rid of, the trunk was $1 at a flea market and everything on the walls, people have given me."
How He Fuels the Fierceness
Daily indulgence: "I eat dessert like every night. I'll get a pint of ice cream, or there's a 16 Handles around the corner from my apartment. My order is usually the peanut butter ice cream, and then I put in peanut butter cups, plus Reese's Pieces and Cap'n Crunch cereal."
Pre-show ritual: "Isabella Boylston and I always have lunch at Fiorello's. We get pasta with a side of pizza and really carbo-load."
Post-show ritual: "I go back to Fiorello's and have a Manhattan and maybe some chicken parmigiana."
Coffee order: "Just a small, black coffee."
What His Downtime Looks Like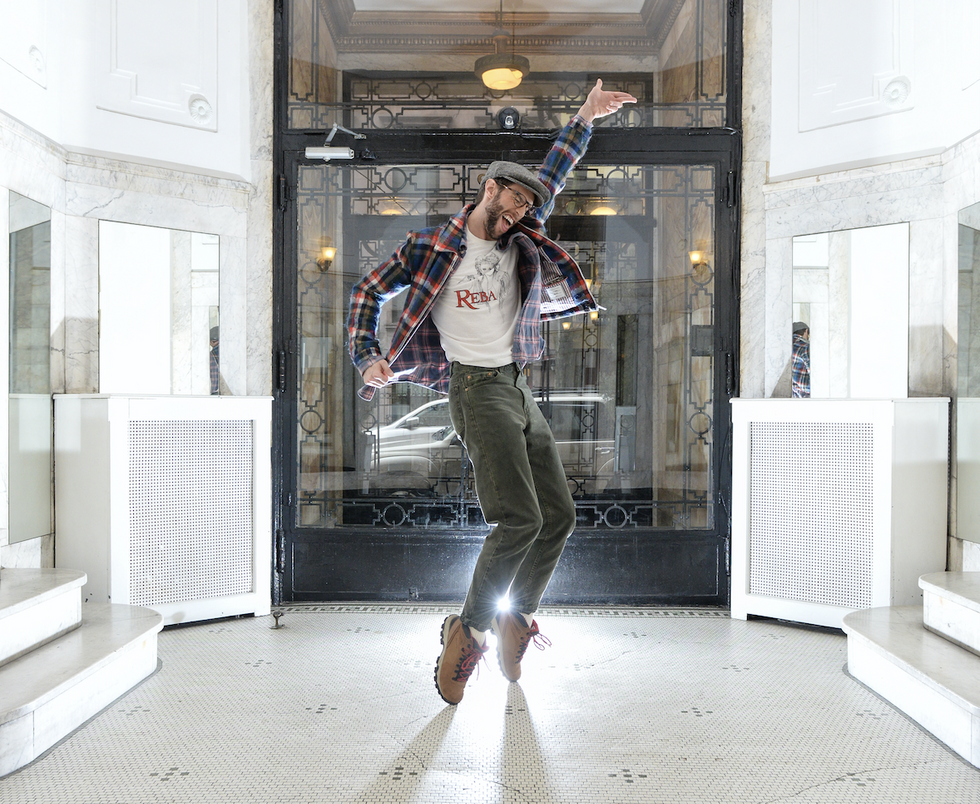 Andrew Werner
What he's reading: "Jane Eyre, because ABT is staging it this spring. I read every day. I recently loved The Dispossessed and Oathbringer."
Ideal day off: "My favorite thing to do is wake up slow, have coffee, go to my bagel shop, read, play video games. Maybe I'll meet up with some friends for lunch or see a movie. I usually work on my days off though, and I'll schedule a photo shoot or meetings. I can't do this forever, and I really want to solidify my place in the dance legacy. I want to get better all the time, and I like to make things and choreograph. I think in the future perhaps, you'll see more of that side of me."