"Dancing with the Stars" pro Jenna Johnson seems like a natural on camera. But that wasn't always the case. During her first TV experience on "So You Think You Can Dance," she struggled, she admits. "Mandy Moore helped me understand that when you connect with that camera, you're connecting to millions of people," she says.
Now, Johnson can't imagine her dancing life without it. "I want to explore all of these different elements of what dance means for the entertainment industry," she says. "I want to choreograph for movies, for music videos, and keep pushing myself to see what else I can do."
---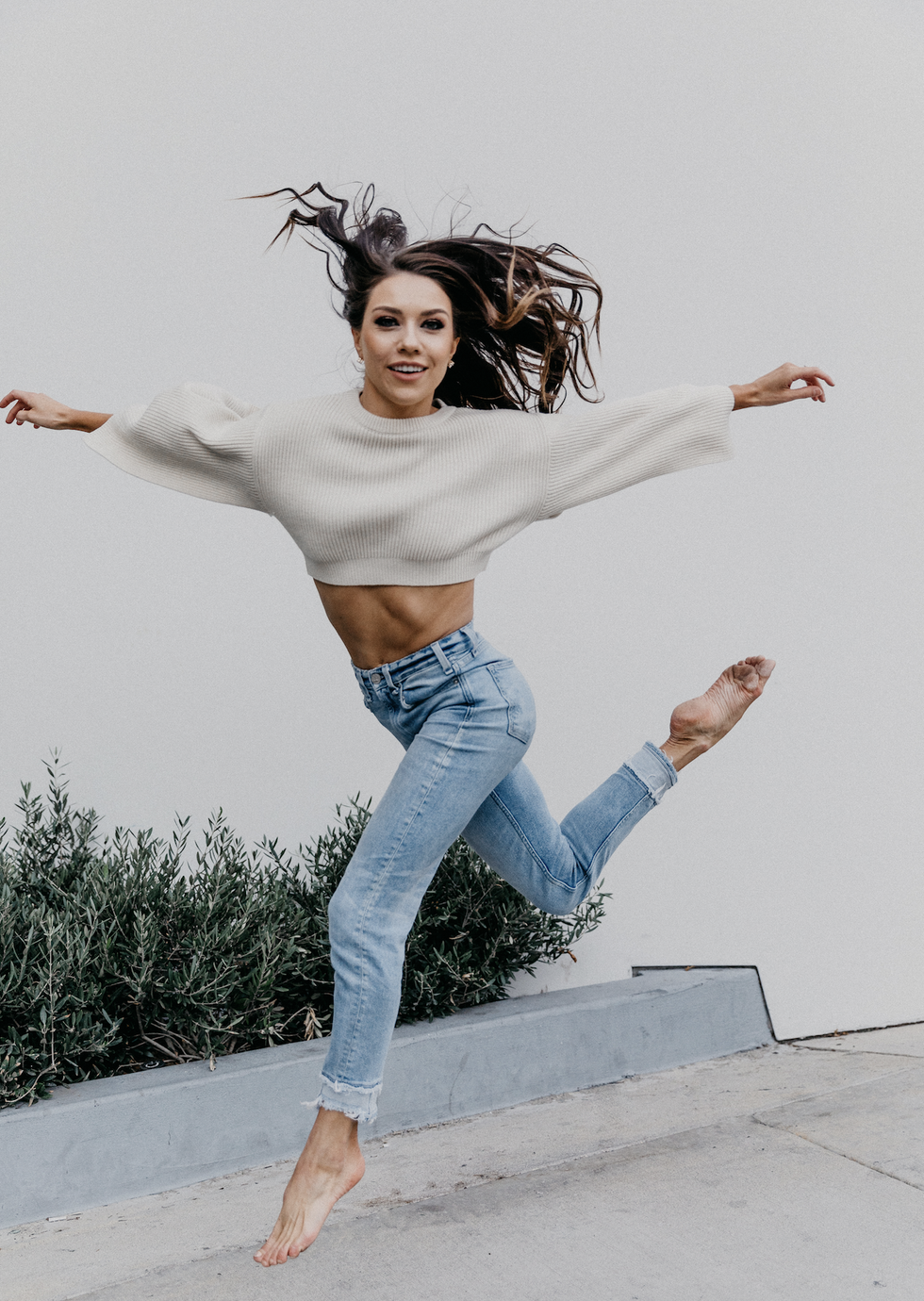 Rick Bhatia
Biggest "DWTS" challenge:
"The celebrities want to look like the pros, so it's about getting them out of their heads."
On competing against husband Val Chmerkovskiy:
"People think we want to beat one another, but I feel like he's my secret weapon. Sometimes I'm like, 'Is this cheating?' because I literally have him on my side."
A full-circle moment:
"Going to conventions each weekend growing up inspired me to become a dancer. I got so emotional when I got hired to teach at 24 Seven Dance Convention because that was my life for so long."
Why she speaks up on social media:
"I started to feel insecurities about my body from a young age. Once I stopped comparing myself to others, it really made the biggest difference. I'm very vocal about body positivity now because I wish I'd known then that I wasn't alone."
Her secret passion:
"I would love to go to pastry school. I've seen every season of 'The Great British Bake Off' at least two or three times."
Preshow ritual:
"I can't do a show without saying a prayer and giving my husband a kiss or a hug. I also have to make sure I do my middle splits."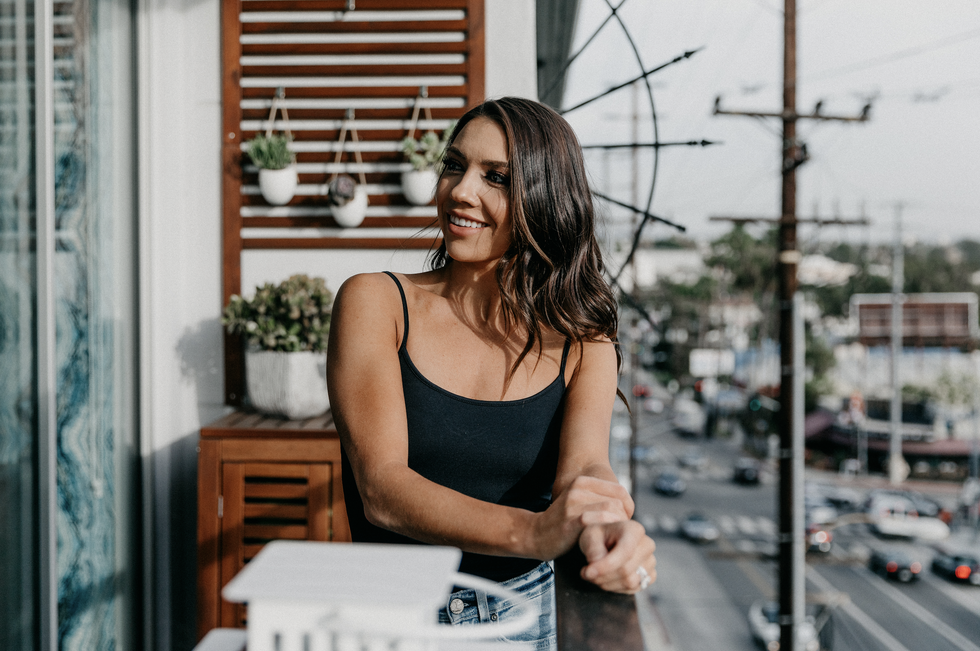 Rick Bhatia
Her fashion obsession:
"Because I grew up dancing in heels, I always accessorize with a heel. I think the most stunning stiletto is a Christian Louboutin. I'm also obsessed with boots—Stuart Weitzman is my go-to."
Day off go-tos:

"My husband and I basically live at this brunch place called Fratelli Cafe, and we also love Obicà Mozzarella Bar. If we have a day off, we love to take our dog to the dog park in West Hollywood and shop on Melrose."
"DWTS" butterflies:

"It's one of the craziest feelings when they start counting down to go live. Regardless of how many times I've done it, I still get butterflies in my stomach."