It's fall 2009, and I'm standing in Andy Blankenbuehler's midtown office where he, Lin-Manuel Miranda and others are working on their next show, Bring It On: The Musical. Already it's clear that Miranda/Blankenbuehler collaborations are just daring enough to be groundbreaking. Blankenbuehler hands me a note scribbled on a page from the script.
In that moment, I realize I've found my place in the dance world—as a writer, telling the stories of the artistic greats.
---
I'd moved to New York to perform in musicals. But just a few months into a dream contract, I realized that I'd been so caught up in proving I could "make it" that I never explored career options that might better fit my personality.
In reality, dance training prepares you to do a lot more than perform. It gives you a specialized insight that many dance-related professions need in the people they hire. As Linda Shelton, executive director of New York City's Joyce Theater, says, "There are many careers in dance that don't include performing, that are equally as important—and equally as satisfying!"
Michelle Fletcher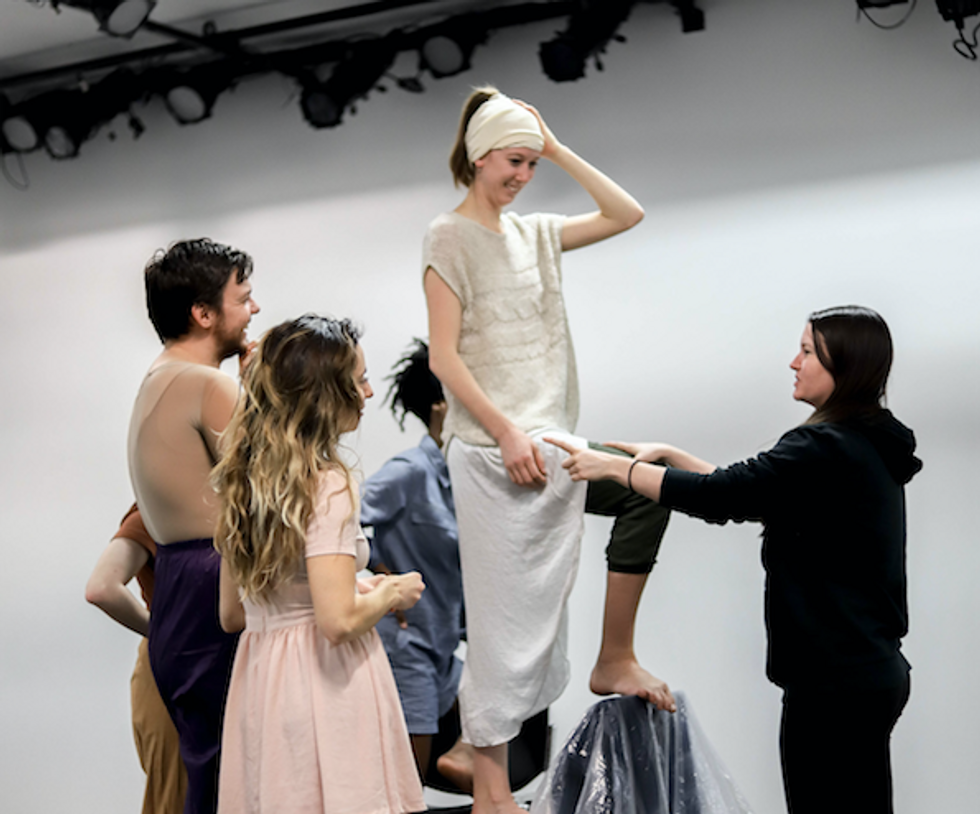 Michelle Fletcher working with her own company members.
Savannah Lee Sickmon, courtesy Fletcher
Company manager for Camille A. Brown, tour manager for Beth Gill, artistic director of Here Now Dance Collective
How she got into management: "Growing up I was a die-hard ballerina in the making. Then I became one, and it didn't bring me joy. So I got an MFA and found directing and choreographing. The skills involved—the organizing and puzzle-piecing—translate into managerial work. After grad school, I moved to San Francisco and started cleaning the studio for Margaret Jenkins Dance Lab in exchange for rehearsal space. Two years later, I was her company manager. Every opportunity that has come to me has been through relationships."
What it's like to change your dream: "You wrap up so much of your identity in one trajectory, so when you decide not to do that thing, it's like 'Who am I?' There's still something that triggers when I see ballet, a feeling of loss, even though I know that I'm much happier with this path."
Biggest challenge: "On tour as a manager, you're still in a creative process—you're so close to the work. There are times when I get really maxed out and don't feel like making my own work. I just need time to refill the tank."
Heather Olcott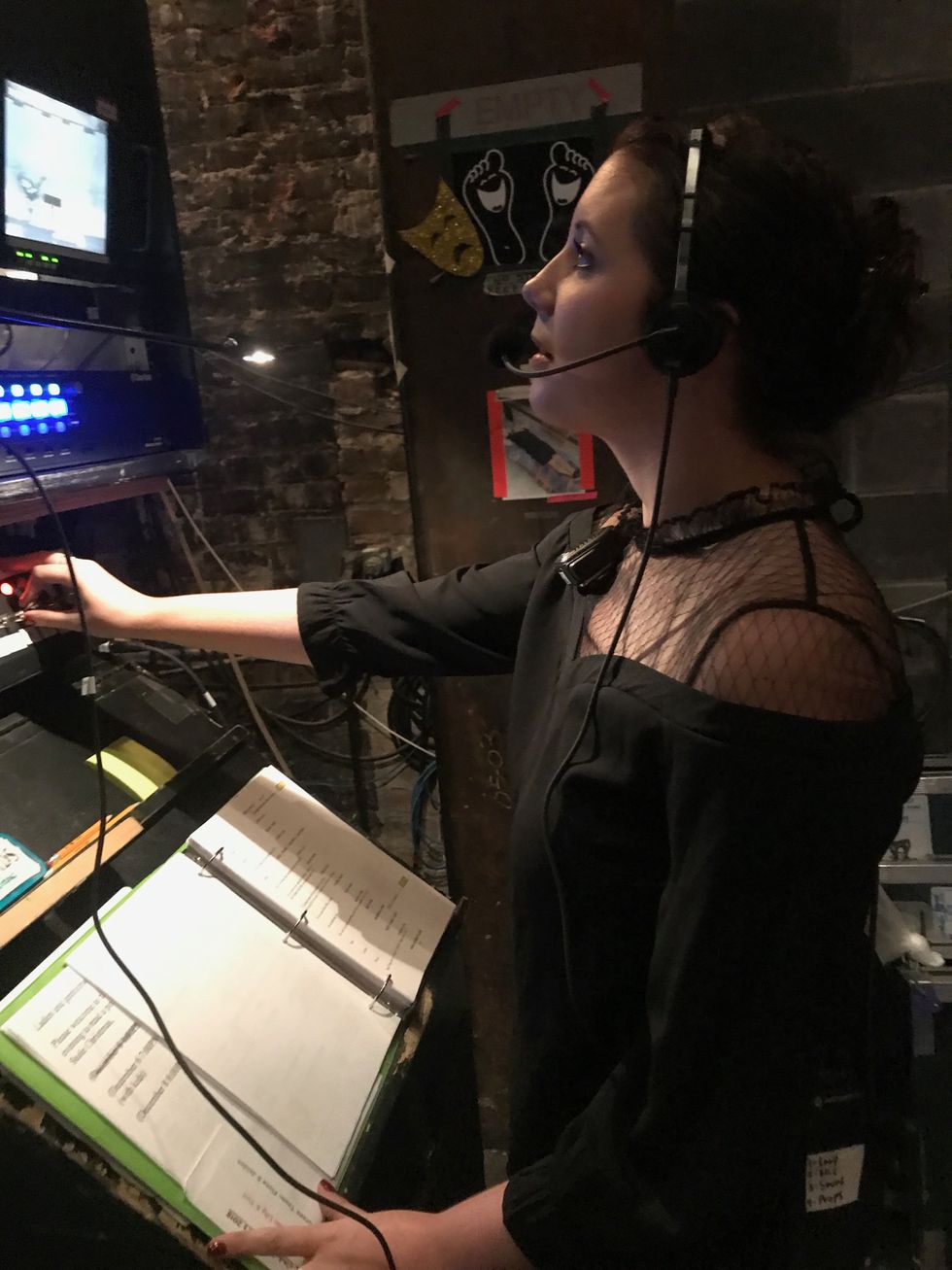 Heather Olcott at work
Courtesy Olcott
Production stage manager for Dance Theatre of Harlem
How she discovered stage managing: "At Point Park University there's a class where you work backstage. I became really intrigued and interviewed for the stage management minor. But I'd spent so many years and so much money pursuing performing, I asked my parents, 'Would you be upset if I didn't do it?' They said, 'Of course not. Don't be afraid to change your dreams.' "
Special skills required: "You have to be able to communicate well with all departments—dancers, artistic staff, production staff. They're all going to talk with you differently."
Best part: "Seeing the dancers onstage nail it. We're a family, and knowing that I played a role in their success is really rewarding."
Misconception about the job: "A lot of people don't know what a stage manager does. Any time the lights change, it's because somebody called a cue. Because I'm the production stage manager, I also 'advance' the shows, communicating with venues a month ahead about what our tech needs are, prepping to be there. I attend rehearsals, as well, learning new ballets so that I'm prepared to call the show. I learn all of the choreography!"
Elizabeth Harrison, PT, DPT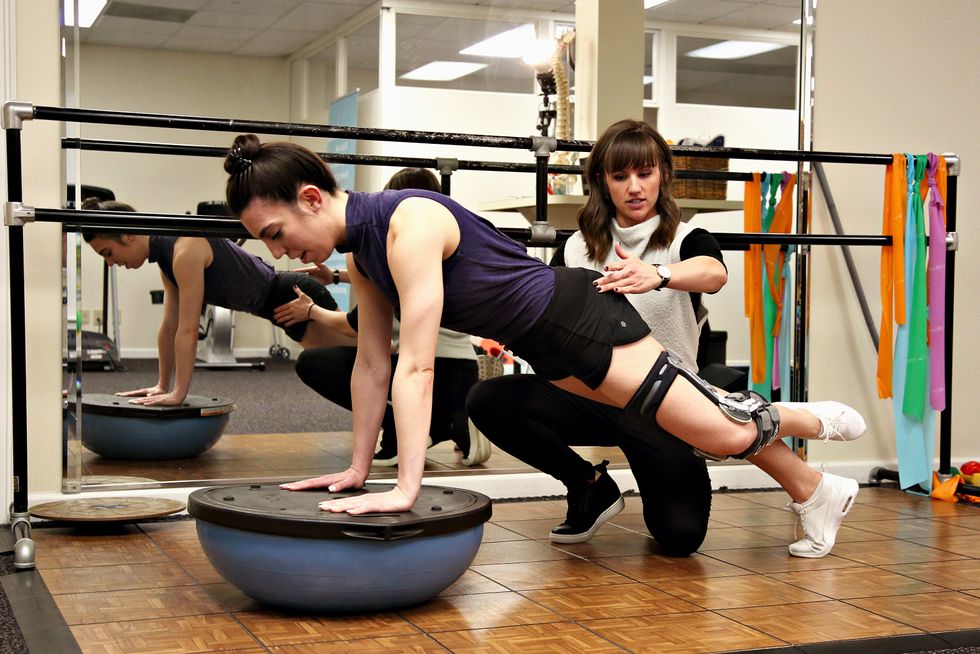 Elizabeth Harrison helping Nashville Ballet dancer Katie Vasilopoulos get back onstage after injury
Martin O'Connor Photography, courtesy Harrison
Physical therapist at Susan Underwood Physical Therapy in Nashville
Why she became a PT for Nashville Ballet: "While dancing at Nashville Ballet, I had hip surgery and one of the PTs had a dance background. I saw how valuable it was to have someone who understood the day-to-day demands."
Best part: "It's really fun to see a dancer onstage again for the first time after an injury. Recently one of our principals danced Odette/Odile for her first role back. I felt like a proud parent."
Biggest challenge: "It can be hard to figure out how to help a dancer heal while respecting the aesthetics of the art form. Maybe someone has an ankle injury, and winging is aesthetically pleasing but it's creating imbalances in the joint. I'll talk to the dancer and say, 'This is temporary. We're modifying your dancing for a short period of time,' and sometimes I'll talk to the artistic staff so they're not giving the dancer a correction that's the opposite of what I'm telling them."
A typical day: "I'm at the clinic weekdays from 7:30 to 5, then a half day on Friday. I see up to nine patients before my lunch hour, when I do lots of documentation for insurance, and then up to seven patients after lunch. During performances, I'm at the theater 30 minutes before the show for anything that needs to be prepped, like taping an ankle, then stay throughout the show. I live close to the studio, so during my free time, I'll take calls, like if someone rolls an ankle. You know they need you, so you try to make it happen."
Advice for aspiring PTs: "While you're dancing, if you can plug away at even just one college class at a time, PT school will look a lot less intimidating."
Lauren Pajer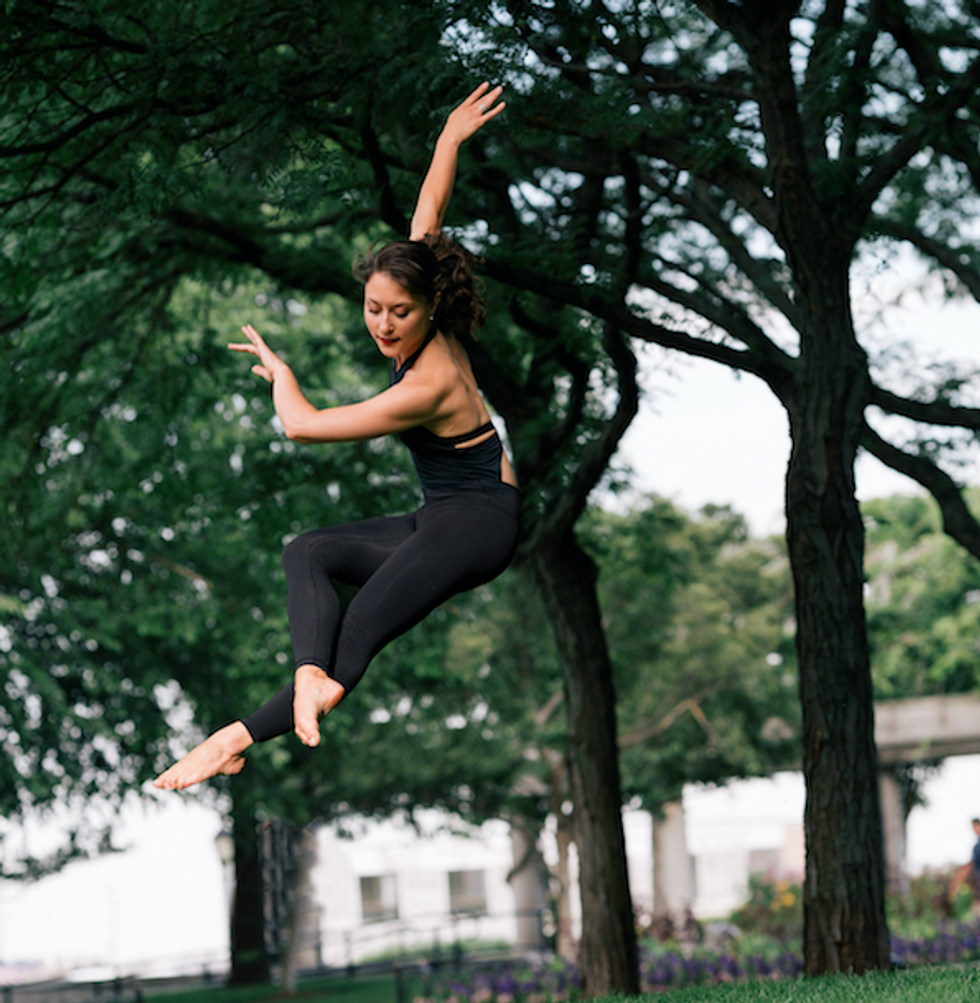 Lauren Pajer says her dance background helps her know how to speak about dance
James Barkley Photography, courtesy Pajer
Digital design manager for Boston Ballet
Special skills required: "A deep understanding of how to use Adobe Creative Suite, an eye for good photography and a knowledge of what looks good on a dancer. It also helps to know how to speak about dance."
Biggest challenge: "Sometimes you have to really think outside the box because the budget might not be there or maybe the person you wanted to feature just got hurt. The marketing team has dressed up many times as the Nutcracker Bear for our Instagram photos."
Best part: "Being able to showcase something I believe in. My goal is to share with the world that this is something beautiful that's worth paying attention to."
Brianna Ancel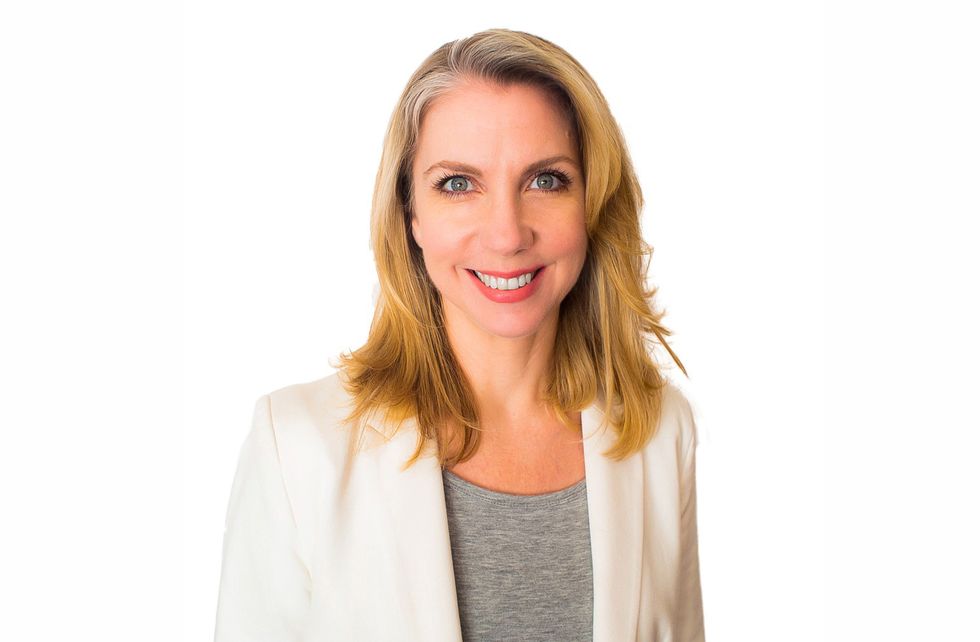 Brianna Ancel
Courtesy Ancel
Vice president at Clear Talent Group
Why be an agent: "It's a little more consistent than auditioning and pounding the pavement. I also like being in a leadership position."
Special skills required: "You have to network, which didn't come naturally for me, so I watched other agents and stepped outside my comfort zone. And you have to know what makes a great dancer—there's such a marketability factor we have to consider."
Best part: "When a client I love books something major."
Biggest challenge: "All the no's. Just like dancers deal with rejection, we do too as we're pitching."
Misconception about the job: "That it's a glamorous life! While we do enjoy some perks, it's really a sales job, and you're glued to your computer and phone."
Sara Nash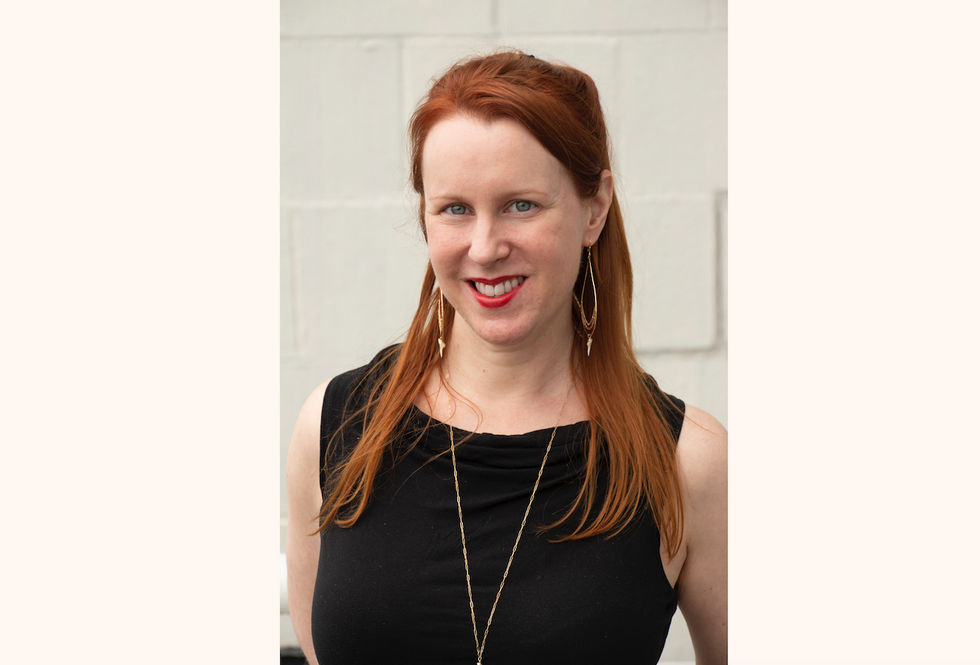 Sara Nash
Jeffery Filiault, Courtesy NEA
Director of dance for the National Endowment for the Arts
Special skills required: "Being able to see the bigger picture. I worked as a producer before I switched over to the funding side of things, and I learned how to listen and anticipate needs."
How she got her job: "I applied for it! I've never had a pathway marked out in front of me. It's been about keeping my eyes open, and even if something seemed like a stretch, throwing my hat in the ring and going for it."
Biggest challenge: "The need is so vast that no matter what you're able to do, there's always a bigger need."
Misconception about the job: "That the people working at the National Endowment for the Arts are not accessible. We want to talk to people!"
Linda Shelton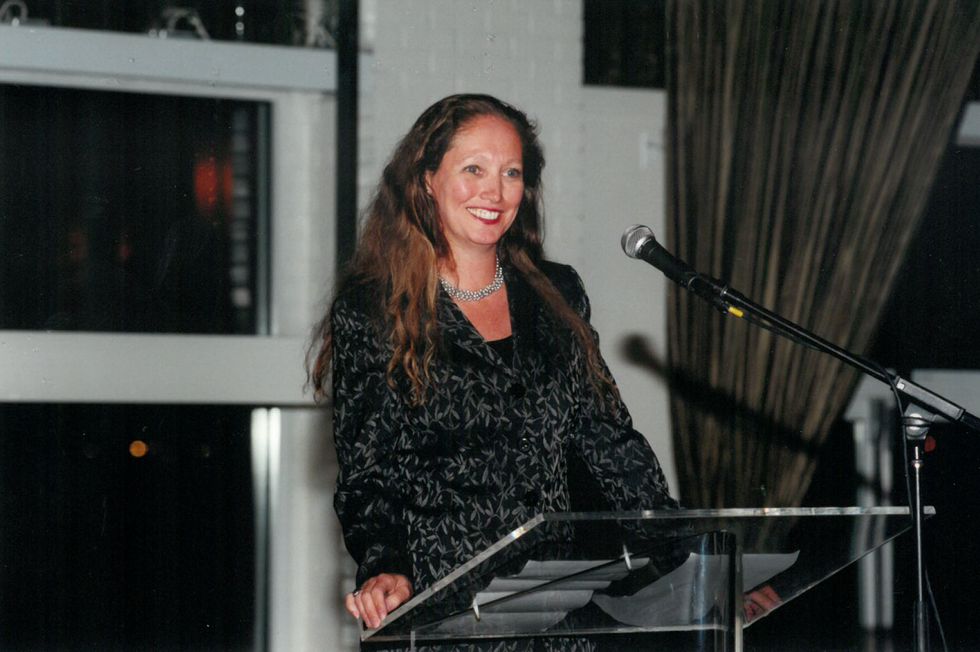 Linda Shelton
Courtesy The Joyce
Executive director of The Joyce Theater in New York City
The weight of the job: "I feel a huge responsibility to the dance field. New York is a home for dance, and I take that very seriously. It means keeping up with the needs of the field, making sure we have an audience for things that are less popular, and more popular, and constantly finding ways to find a new audience as well as keep the audience we already have."
Biggest challenge: "You're basically running a business, and your product is dance. The employees need to be paid and the brochures printed, and we're in an old building, so we have to raise money for upkeep—the nonglamorous things that need to be taken care of."
A typical day: "We have an opening night almost every week. You're at performances, at events that are outside of 'working hours' all the time. There isn't really a typical day—that's why I'm still here after a very long time!"