Some people believe that only new dances should be supported and seen live. By extension, they question the necessity of reconstructing older works, arguing that they should remain in the vault, or saved for archival viewings.
To some extent, I see their point. Room should be made for new voices and new works.
---
Pina Bausch's Rite of Spring. Photo by Oliver Look, Courtesy Brooklyn Academy of Music.
Masterworks like Pina Bausch's Rite of Spring, Donald McKayle's Rainbow Round My Shoulder or Martha Graham's Appalachian Spring, however, offer more than just a historical reference of their time. They exemplify what is possible in art, revealing a deeply-moving, skillfully-crafted dance. Such works have the ability to transcend time and inspire any generation that is fortunate enough to experience them.
Dancing Older Works Helped Me Find My Voice
As a dancer with the Limón Dance Company, the transformative artistic growth I experienced while breathing life into past roles was unforgettable. Through learning these dances, created for another body, I found my voice as an artist.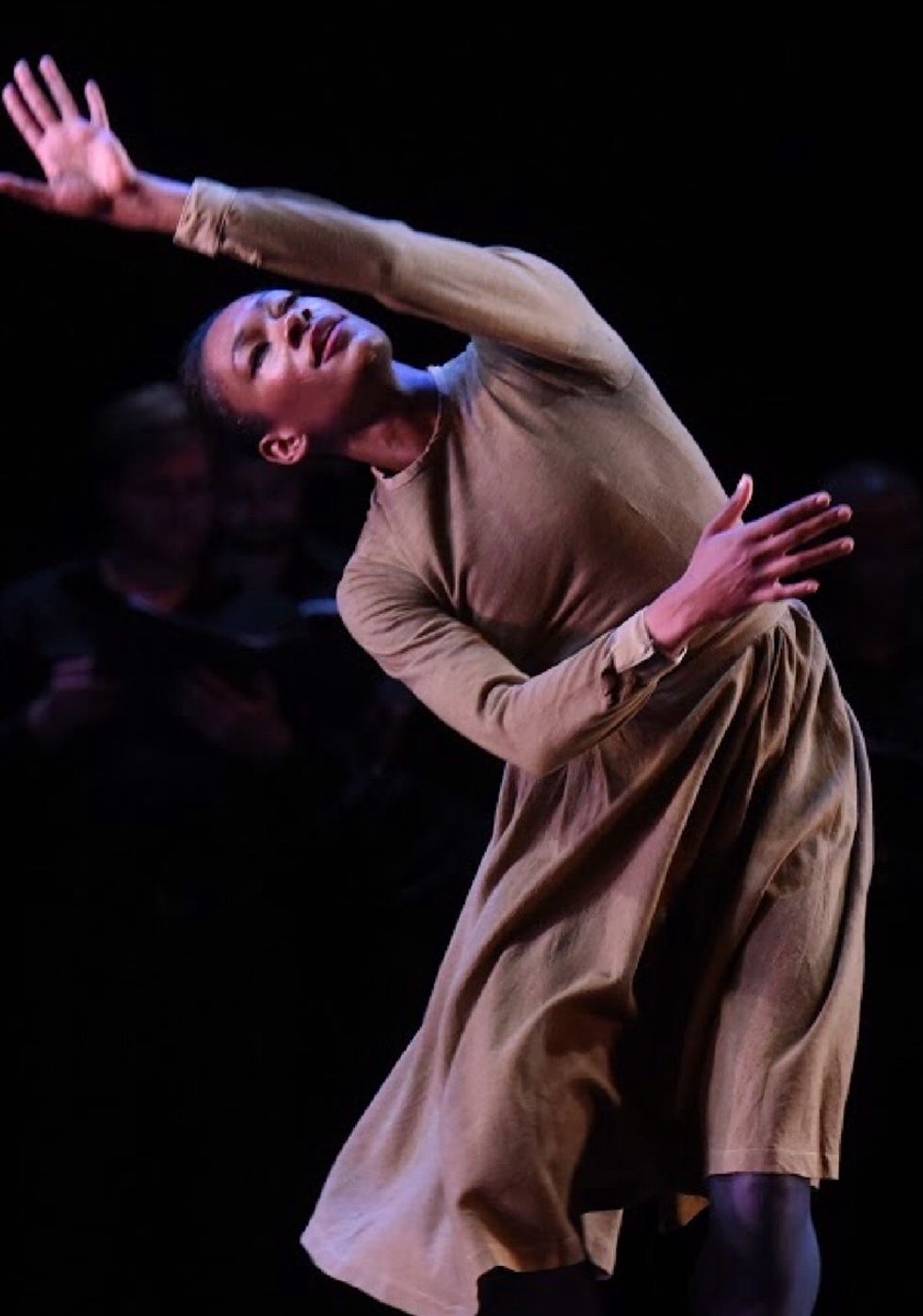 The author performing Missa Brevis. Photo courtesy the Jose Limon Dance Foundation
Taking on someone else's movement, who lived during a different generation in dance history, called upon my interpretive abilities. I could not rely simply on familiar motions. I had to determine the essence of the movement, deciphering what the choreographer was trying to say while deciding how I wanted to convey the idea. I had to consider my own life experiences and point of view to make the interpretation meaningful for myself.
This required me to balance what was my addition artistically while adhering to the prescribed structure of the given choreography. This is the true challenge of performing a revived role.
Masterworks Like Missa Brevis Can Still Speak To Our Time
I had the privilege this January to re-engage with José Limón's Missa Brevis, this time as a reconstructor, directing the current members of the Limón Dance Company. Missa Brevis is marking its 60th anniversary this year, and the work, depicting both power, vulnerability and sense of community, still speaks to our time, and to our humanity.
It is especially relevant today, with society as divided and disconnected as it currently appears. This work is about rebuilding while overcoming adversity, and is a testament to the power of hope and perseverance to mend a community.

As a reconstructor, I was given the opportunity to impart all that I knew to a new company of dancers, about half of whom were connecting with the dance for the first time. The weight of this huge responsibility was not lost on me.
There Is Much To Discover In a Reconstruction
I once worked with a choreographer who complained about the tendency for trained dancers to assume they know what a movement is supposed to be, relying on habit or familiarity, rather than approaching choreography anew. He encouraged each of us to embody the motion, to find the initiations and dynamic intent, and he was interested in our own artistic interpretations.
This led me to question how choreographers transfer or impart an idea, how dancers embody movement designed on another body, and how they successfully convey the movement's intent.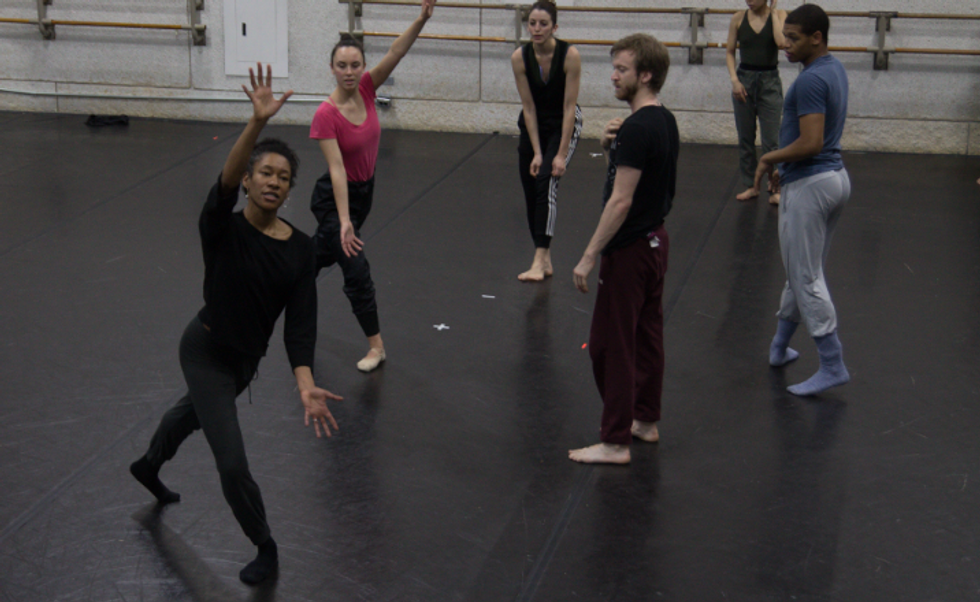 Foote, reconstructing Missa Brevis on today's Limón dancers. Photo by Hettie Stern courtesy of the Jose Limon Dance Foundation
In Missa Brevis, appearing at The Joyce Theater this week, each dancer has fully embodied their role in the dance, using their own artistic voice with hope, resilience and commitment while staying within the movement language and Limón style. Master reconstructor Clay Taliaferro has brought invaluable guidance and wisdom to a positive experience.
In any reconstruction, dancers must use the form, intention and stylistic nuance built into the choreography to calibrate what already exists and what can be discovered. By using their curious appetite for a lived-in experience, they aim to risk it all. By exposing their vulnerability as fallible human beings, it is possible for the next generation of interpreters to triumphantly offer a truly engaging, thrilling performance.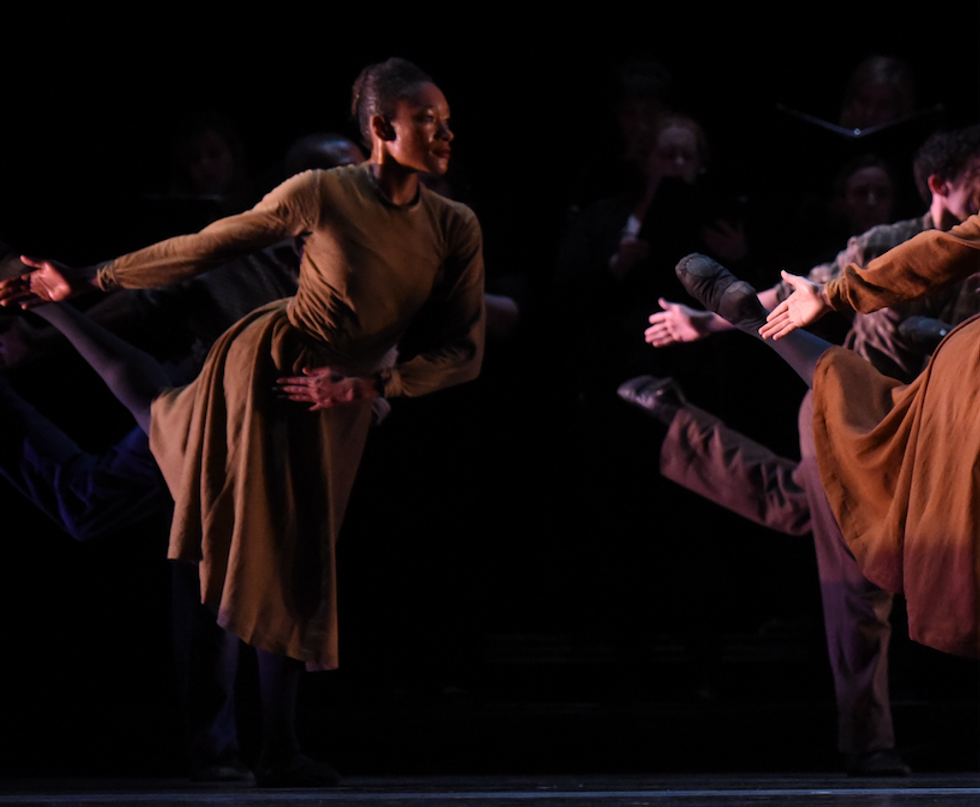 "Through learning these dances, created for another body, I found my voice as an artist." The author performing Missa Brevis. Photo by Liana Rasmussen courtesy the Jose Limon Dance Foundation.