What It's Like to Take Class From Judith Jamison
Judith Jamison Workshop Celebrating Alvin Ailey. Photo by Tiba Vieira
When you're offered a chance to take a class with Judith Jamison, you don't say no.
The company's beloved artistic director emerita rarely teaches open classes. But to celebrate the legacy of Alvin Ailey on what would have been his 87th birthday, she gave a special two-hour workshop at the Ailey Extension on Friday night. I had to try it, even though I was desperately hoping that she wouldn't make us do any Horton coccyx balances. (Spoiler alert: She did.)
So what's it like to take class with the larger-than-life icon?
---
She's Serious About Honoring Our Elders
In addition to teaching the class snippets of phrases from Ailey's Revelations, Jamison gave us combinations that drew on other historic choreographers who contributed to the company, like Talley Beatty and Pearl Primus. She'd infuse her directions with a bit of dance history, without ever slowing down the pace of class—after asking if everyone knew who Primus was, to anyone who said no, she saucily responded, "Google it."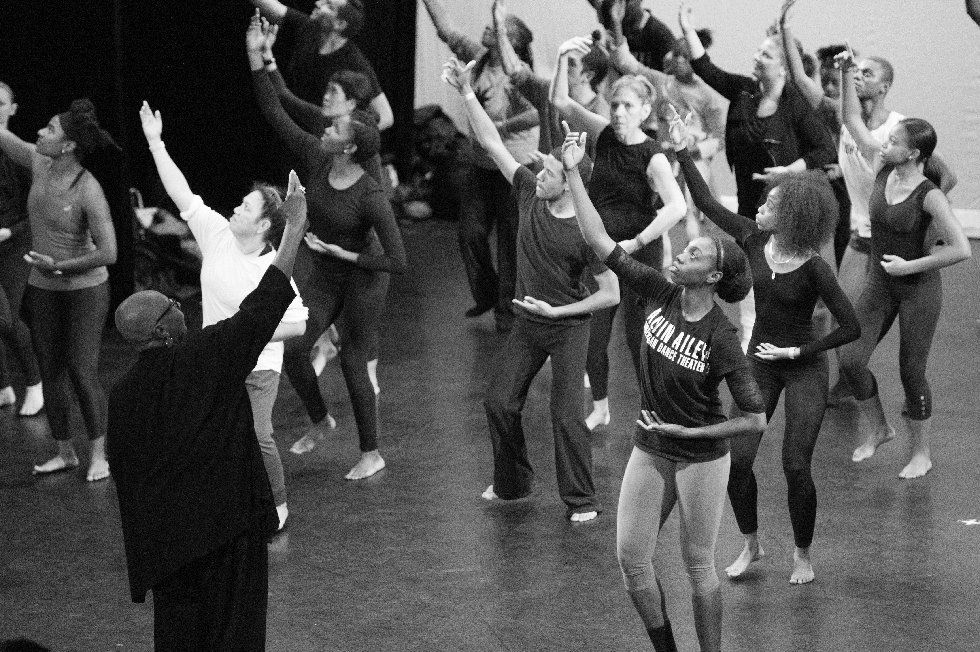 Jamison taught a triplet exercise she learned from Pearl Primus. Photo by Tiba Vieira
She Treats Everyone in the Room Equally
The all-levels workshop included former Ailey star Renee Robinson and dancers from Ailey II working right alongside novices in their 50s and energetic kids so flexible that they could fool you into thinking they had no hamstrings. Jamison approached every student equally. She offered corrections for anyone on the Marley who wanted to learn. Without talking down to those with less experience, she made sure that everyone was pushing for their own version of excellence.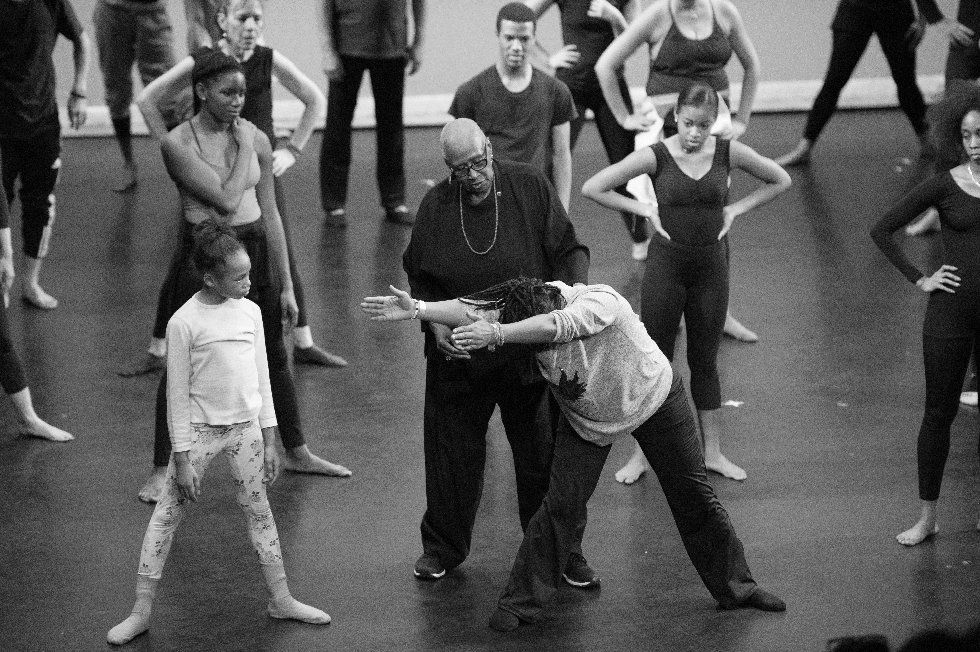 Jamison corrected anyone she saw trying hard. Photo by Tiba Viera


She Highlights The Power of Strength in Simplicity
For being director emerita of a company as slick and virtuosic as Ailey, it surprised me that many of Jamison's notes had to do with simplifying movement down to its basics. Hand gestures were not to be "too lace-y," torso undulations had nothing to do with the shoulders. Jamison was looking for a straightforward presentation that connected to the audience, with genuine intention and eye contact.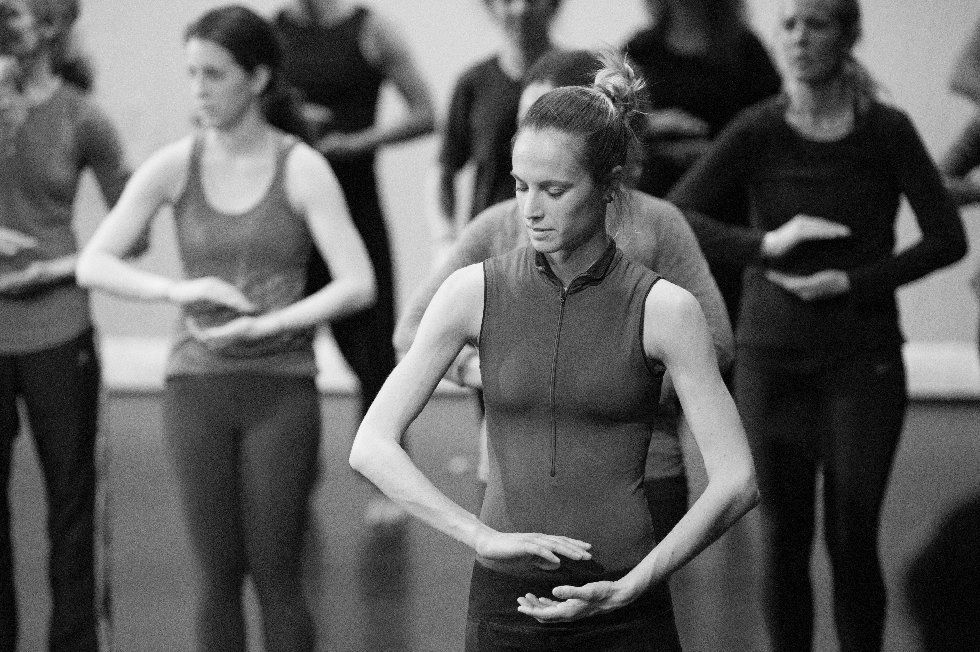 Gestures were to be as straightforward as possible, with nothing extra. Photo by Tiba Viera


She Taught Us That the Sacred Can Get Something Out of the Secular
Although we learned phrases from Revelations, instead of playing the iconic gospel score, Jamison had us practice the movements to funk hits to help us loosen up and capture the grooviness of the movement. It worked.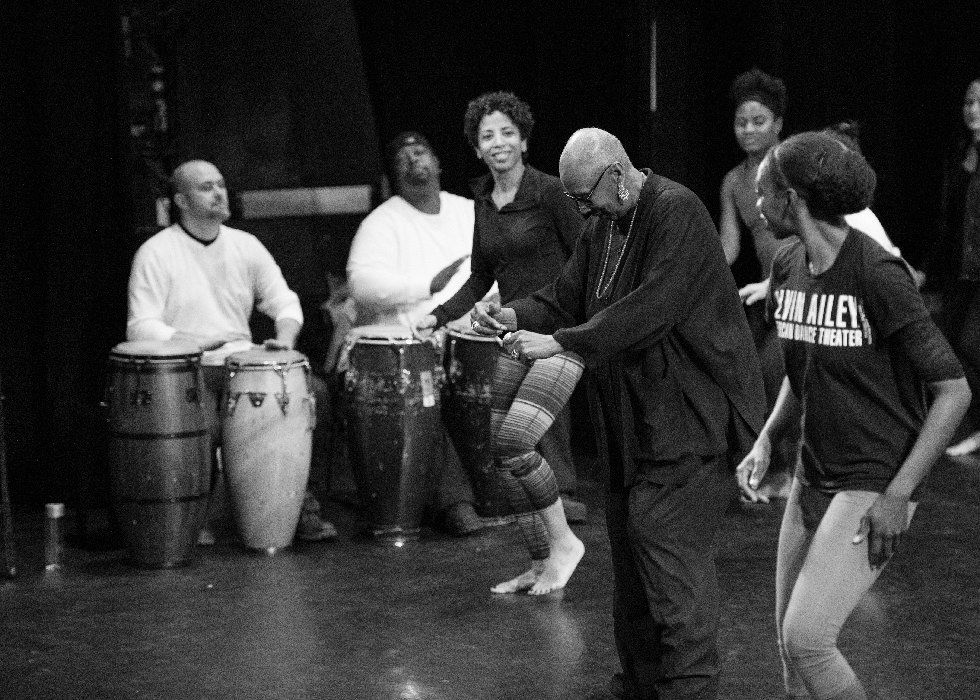 Jamison demonstrates how to groove. Photo by Tiba Viera


She Has a Reverential Love of Dancers
Throughout the class, Jamison gave careful attention to how all the students were feeling, pausing at one point when a dancer's calf cramped up. She treated even the least experienced physiques with the utmost respect. It made sense later when, during a Q&A, someone asked her about the electric response audiences have to company performances:
"It's about identification with the dancers, and Alvin's appreciation of those dancers," she said. "To him, dancers were gold. They're a treasure. He saw rehearsal as a sacred space, and the stage was a sacred space to share with the audience."
And for all of her many accomplishments, what she professed to be the "greatest joy" in her life was not building on Alvin's legacy, running the Ailey company, or debuting works like Cry. It's passing those works on to other dancers.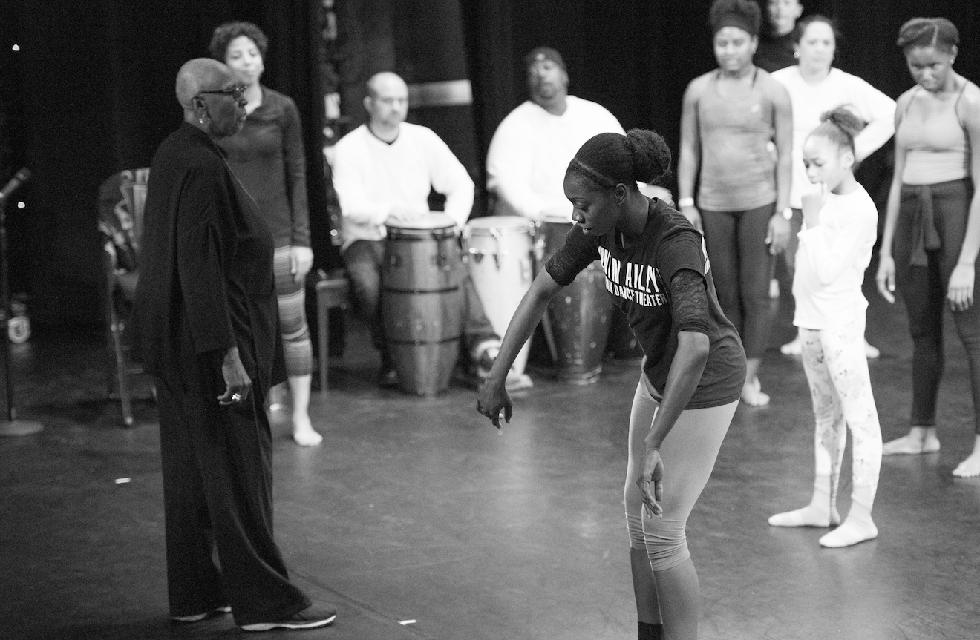 Ailey II dancer Khalia Campbell demonstrates during Judith Jamison Workshop Celebrating Alvin Ailey. Photo by Tiba Vieira
Related Articles Around the Web
Courtesy Boneau/Bryan-Brown
If "Fosse/Verdon" whet your appetite for the impeccable Gwen Verdon, then Merely Marvelous: The Dancing Genius of Gwen Verdon is the three-course meal you've been craving. The new documentary—available now on Amazon for rental or purchase—dives into the life of the Tony-winning performer and silver-screen star lauded for her charismatic dancing.

Though she's perhaps most well-known today as Bob Fosse's wife and muse, that's not even half of her story. For starters, she'd already won four Tonys before they wed, making her far more famous in the public eye than he was at that point in his career. That's just one of many surprising details we learned during last night's U.S. premiere of Merely Marvelous. Believe us: You're gonna love her even more once you get to know her. Here are eight lesser-known tidbits to get you started.
Keep reading...
Show less
Lindsay Thomas
Every dancer knows that how you fuel your body affects how you feel in the studio. Of course, while breakfast is no more magical than any other meal (despite the enduring myth that it's the most important one of the day), showing up to class hangry is a recipe for unproductive studio time.
So what do your favorite dancers eat in the morning to set themselves up for a busy rehearsal or performance day?
Keep reading...
Show less
News
Sep. 20, 2019 09:17AM EST
Simon Soong, Courtesy DDT
When it comes to dance in the U.S., companies in the South often find themselves overlooked—sometimes even by the presenters in their own backyard. That's where South Arts comes in. This year, the regional nonprofit launched Momentum, an initiative that will provide professional development, mentorship, touring grants and residencies to five Southern dance companies.
Keep reading...
Show less
News
Sep. 19, 2019 12:46PM EST
Alice Pennefather, Courtesy ROH
You ever just wish that Kenneth MacMillan's iconic production of Romeo and Juliet could have a beautiful love child with the 1968 film starring Olivia Hussey? (No, not Baz Luhrmann's version. We are purists here.)
Wish granted: Today, the trailer for a new film called Romeo and Juliet: Beyond Words was released, featuring MacMillan's choreography and with what looks like all the cinematic glamour we could ever dream of:
Keep reading...
Show less