From Ballerina to Executive Director: Why Kathleen Breen Combes Wants to Be Behind the Scenes
Kathleen Breen Combes in Paulo Arrais' ELA, Rhapsody in Blue, which will be her final ballet at Boston Ballet. Photo by Rachel Neville, Courtesy Boston Ballet
When star dancers retire from the stage, it's not uncommon to see them step into a new kind of spotlight as an artistic director.
But Kathleen Breen Combes is making a more surprising move.
After the longtime Boston Ballet principal gives her farewell performance on June 9, she'll start a second career as executive director of Festival Ballet Providence, taking on the nuts-and-bolts administrative tasks that go into the business side of ballet.
---
"As much as I love being in the studio, I knew that after I stopped dancing, I didn't want to continue that rigorous in-the-studio lifestyle," says Combes, whose bold, ebullient performances onstage hold nothing back.
Over the past several years, Combes has spent her free time earning a bachelor of science in organizational communications, and then a graduate certificate in non-profit management from Northeastern University. (All while raising her now 3-year-old daughter, Cora.)
"I became very interested in what the art form could offer as a whole, rather than just personally what I could offer as an artist," she says. "For so long I only worried about what my art was doing, how I was performing. This really gives me an opportunity to make change and reach new audiences."
In addition to her degrees, she's already gotten valuable, on-the-ground work experience. While pregnant, she asked Boston Ballet artistic director Mikko Nissinen if she could dip her toes into the administrative side of the company. She became his assistant's assistant for seven months, and worked in development, helping out on a capital campaign for the school's $2.5 million facility in Newton, becoming the chair of Boston Ballet's Young Partners Committee, putting together proposals, hosting events, giving speeches.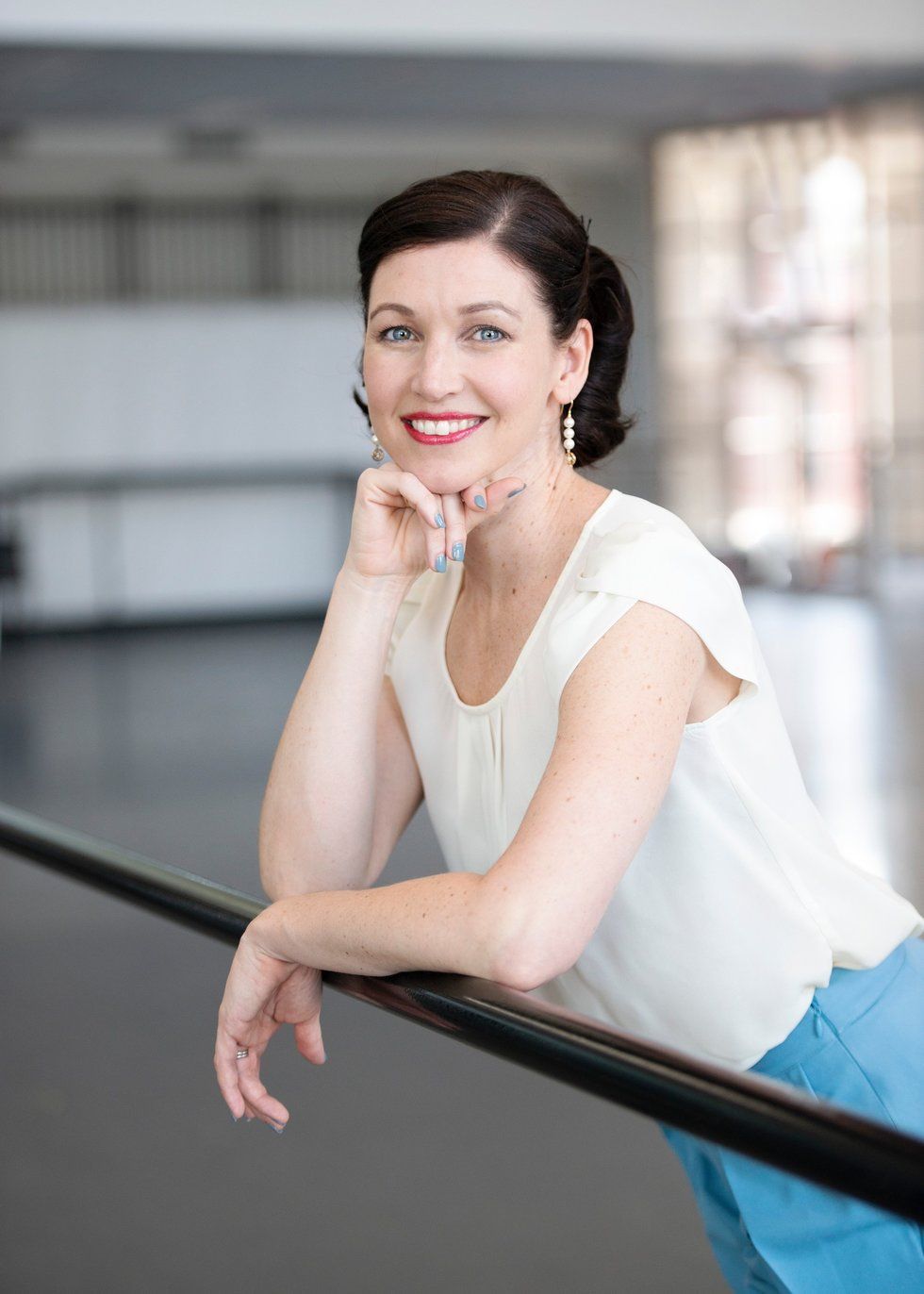 Igor Burlak, Courtesy Boston Ballet
"They used to joke that anything they'd ask me to do, I said 'yes,' " says Combes. "But I really enjoyed it. I loved seeing the company from a new perspective."

As she settles into her role at Festival Ballet this fall, her dream is to help dismantle the stereotype that ballet is an elitist art form. "I want to give the opportunity to create rep that's relevant and shows where we are as a society," she says. "It's important to pay homage to our history, but I think it's much more important to create art that speaks to people today. In the technological environment we're in right now, human emotions and connections are that much more important."
Although she is fairly familiar with the Rhode Island company—her husband Yury Yanowsky has been choreographing there for the past 10 years—she plans to meet as many people in the community as possible to gauge what's working, and what needs to evolve for the company to become more accessible.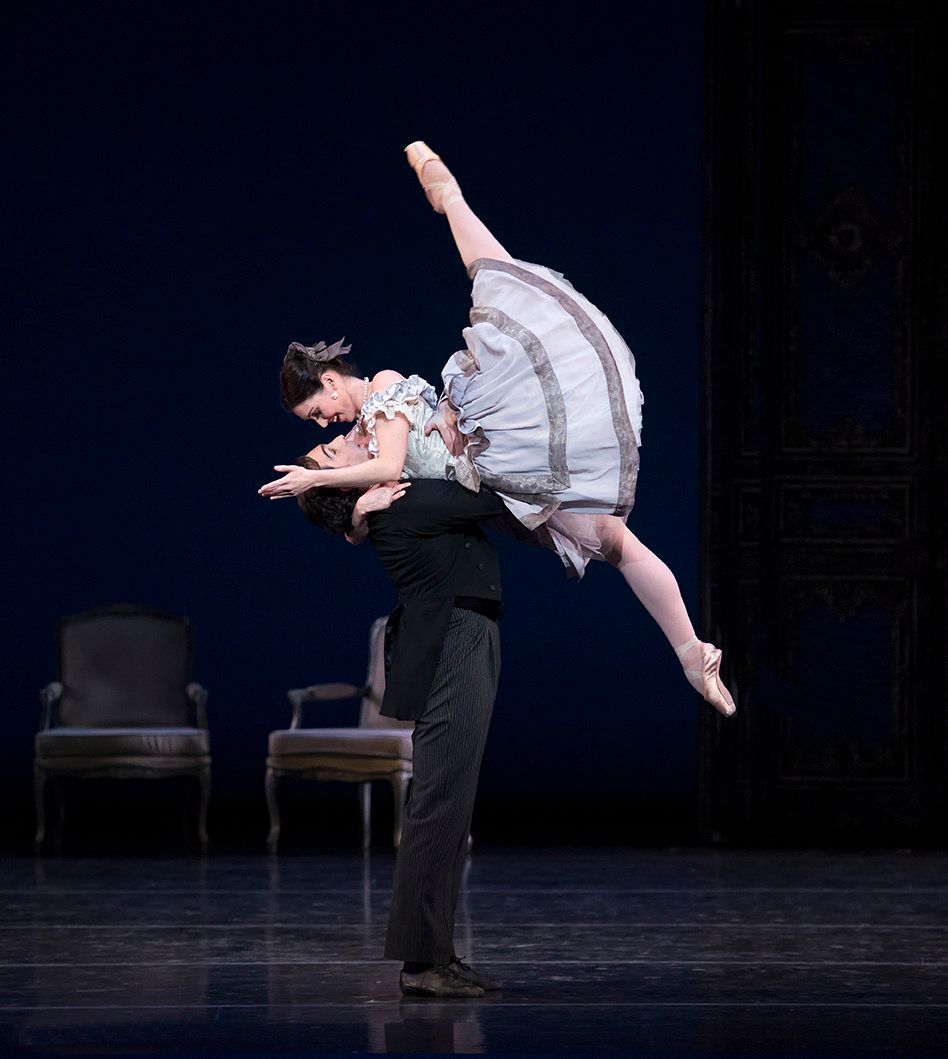 Kathleen Breen Combes with husband Yury Yanowsky in Val Caniparoli's Lady of the Camellias
Gene Schiavone, Courtesy Boston Ballet
She knows she faces a steep learning curve. ("It's easy to say all this now," she admits.) But she's thankful for the way her performance career has prepared her to take on the challenge.
"I've always said that everything I've learned as a dancer can be translated into another career," she says. "I've had to perform under pressure in front of thousands of people. For the past 16 years, I've been given daily feedback that I'm expected to apply immediately—without offense. My whole career has been about dedication, resilience, dealing with disappointments, dealing with different cultures. I know there's a ton to learn, but I have a lot in the bag already."
From Your Site Articles
Related Articles Around the Web
Robin Worrall via Unsplash
Social media has made the dance world a lot smaller, giving users instant access to artists and companies around the world. For aspiring pros, platforms like Instagram can offer a tantalizing glimpse into the life of a working performer. But there's a fine line between taking advantage of what social media can offer and relying too heavily on it.
Keep reading...
Show less
UA Dance Ensemble members Candice Barth and Gregory Taylor in Jessica Lang's "Among the Stars." Photo by Ed Flores, courtesy University of Arizona
If you think becoming a trainee or apprentice is the only path to gaining experience in a dance company environment, think again.
The University of Arizona, located in the heart of Tucson, acclimates dancers to the pace and rigor of company life while offering all the academic opportunities of a globally-ranked university. If you're looking to get a head-start on your professional dance career—or to just have a college experience that balances company-level training and repertory with rigorous academics—the University of Arizona's undergraduate and graduate programs have myriad opportunites to offer:
Keep reading...
Show less
Alice Sheppard/Kinetic Light in DESCENT, which our readers chose as last year's "Most Moving Performance." Photo by Jay Newman, courtesy Kinetic Light
Yes, we realize it's only August. But we can't help but to already be musing about all the incredible dance happenings of 2019.
We're getting ready for our annual Readers' Choice feature, and we want to hear from you about the shows you can't stop thinking about, the dance videos that blew your mind and the artists you discovered this year who everyone should know about.
Keep reading...
Show less
Sergei Diaghilev, who was terrified of the sea, posing with a life preserver aboard a ship. Photo courtesy DM Archives
On August 19, 1929, shockwaves were felt throughout the dance world as news spread that impresario Sergei Diaghilev had died. The founder of the Ballets Russes rewrote the course of ballet history as the company toured Europe and the U.S., championing collaborations with modernist composers, artists and designers such as Igor Stravinsky, Pablo Picasso and Coco Chanel. The company launched the careers of its five principal choreographers: Michel Fokine, Vaslav Nijinsky, Léonide Massine, Bronislava Nijinska and George Balanchine.
Keep reading...
Show less