From Ballerina to Executive Director: Why Kathleen Breen Combes Wants to Be Behind the Scenes
Kathleen Breen Combes in Paulo Arrais' ELA, Rhapsody in Blue, which will be her final ballet at Boston Ballet. Photo by Rachel Neville, Courtesy Boston Ballet
When star dancers retire from the stage, it's not uncommon to see them step into a new kind of spotlight as an artistic director.
But Kathleen Breen Combes is making a more surprising move.
After the longtime Boston Ballet principal gives her farewell performance on June 9, she'll start a second career as executive director of Festival Ballet Providence, taking on the nuts-and-bolts administrative tasks that go into the business side of ballet.
---
"As much as I love being in the studio, I knew that after I stopped dancing, I didn't want to continue that rigorous in-the-studio lifestyle," says Combes, whose bold, ebullient performances onstage hold nothing back.
Over the past several years, Combes has spent her free time earning a bachelor of science in organizational communications, and then a graduate certificate in non-profit management from Northeastern University. (All while raising her now 3-year-old daughter, Cora.)
"I became very interested in what the art form could offer as a whole, rather than just personally what I could offer as an artist," she says. "For so long I only worried about what my art was doing, how I was performing. This really gives me an opportunity to make change and reach new audiences."
In addition to her degrees, she's already gotten valuable, on-the-ground work experience. While pregnant, she asked Boston Ballet artistic director Mikko Nissinen if she could dip her toes into the administrative side of the company. She became his assistant's assistant for seven months, and worked in development, helping out on a capital campaign for the school's $2.5 million facility in Newton, becoming the chair of Boston Ballet's Young Partners Committee, putting together proposals, hosting events, giving speeches.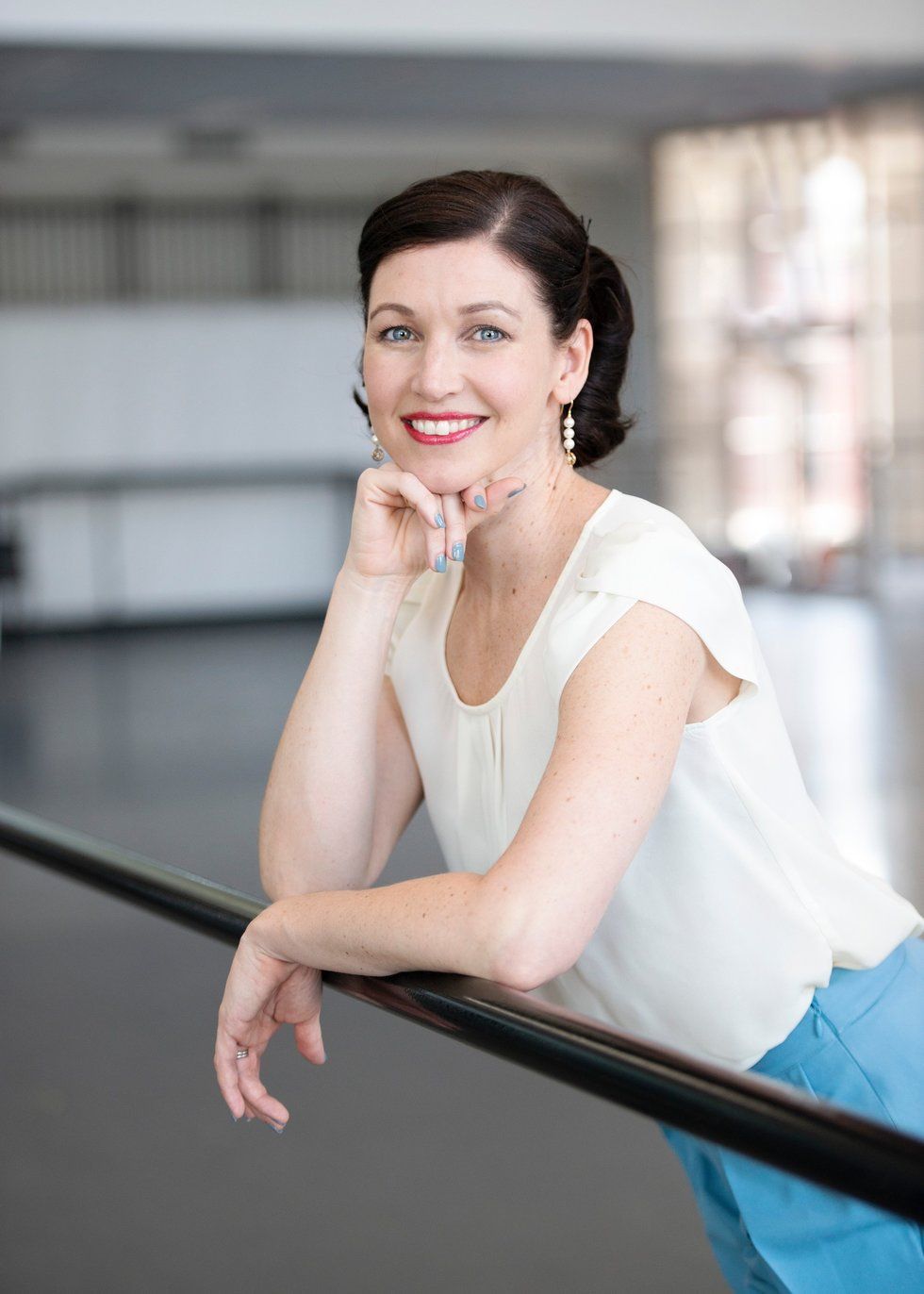 Igor Burlak, Courtesy Boston Ballet
"They used to joke that anything they'd ask me to do, I said 'yes,' " says Combes. "But I really enjoyed it. I loved seeing the company from a new perspective."

As she settles into her role at Festival Ballet this fall, her dream is to help dismantle the stereotype that ballet is an elitist art form. "I want to give the opportunity to create rep that's relevant and shows where we are as a society," she says. "It's important to pay homage to our history, but I think it's much more important to create art that speaks to people today. In the technological environment we're in right now, human emotions and connections are that much more important."
Although she is fairly familiar with the Rhode Island company—her husband Yury Yanowsky has been choreographing there for the past 10 years—she plans to meet as many people in the community as possible to gauge what's working, and what needs to evolve for the company to become more accessible.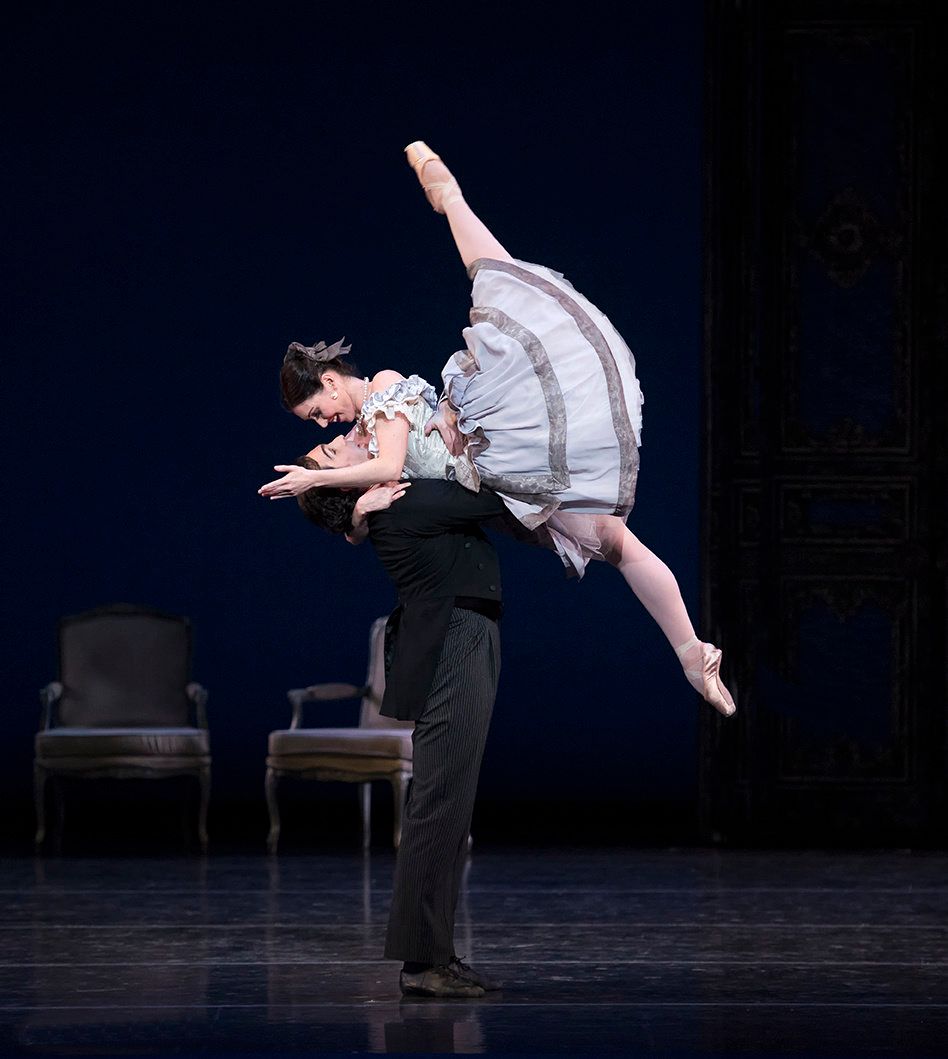 Kathleen Breen Combes with husband Yury Yanowsky in Val Caniparoli's Lady of the Camellias
Gene Schiavone, Courtesy Boston Ballet
She knows she faces a steep learning curve. ("It's easy to say all this now," she admits.) But she's thankful for the way her performance career has prepared her to take on the challenge.
"I've always said that everything I've learned as a dancer can be translated into another career," she says. "I've had to perform under pressure in front of thousands of people. For the past 16 years, I've been given daily feedback that I'm expected to apply immediately—without offense. My whole career has been about dedication, resilience, dealing with disappointments, dealing with different cultures. I know there's a ton to learn, but I have a lot in the bag already."
From Your Site Articles
Related Articles Around the Web
Amber Gray and Patrick Page. Photo by Matthew Murphy, Courtesy Hadestown
There's a rare moment in Broadway's Hadestown where the audience is able to breathe a sigh of relief. The smash-hit success is not well-known for being light-hearted or easy-going; Hadestown is a show full of workers and walls and, well, the second act largely takes place in a slightly modernized version of hell.
But deep into the second act, the show reaches a brief homeostasis of peace, one of those bright, shining moments that allows the audience to think "maybe it will turn out this time," as the character Hermes keeps suggesting.
After songs and songs of conflict and resentment, Hades, the king of the underground, and his wife, the goddess Persephone, rekindle their love. And, unexpectedly, they dance. It's one of the most compelling moments in the show.
Keep reading...
Show less
Ailey II artistic director Troy Powell teaching an Ailey Workshop at NYCDA. Courtesy NYCDA
Back in 2011 when Joe Lanteri first approached Katie Langan, chair of Marymount Manhattan College's dance department, about getting involved with New York City Dance Alliance, she was skeptical about the convention/competition world.
"But I was pleasantly surprised by the enormity of talent that was there," she says. "His goal was to start scholarship opportunities, and I said okay, I'm in."
Today, it's fair to say that Lanteri has far surpassed his goal of creating scholarship opportunities. But NYCDA has done so much more, bridging the gap between the convention world and the professional world by forging a wealth of partnerships with dance institutions from Marymount to The Ailey School to Complexions Contemporary Ballet and many more. There's a reason these companies and schools—some of whom otherwise may not see themselves as aligned with the convention/competition world—keep deepening their relationships with NYCDA.
Now, college scholarships are just one of many ways NYCDA has gone beyond the typical weekend-long convention experience and created life-changing opportunities for students. We rounded up some of the most notable ones:
Keep reading...
Show less
News
Oct. 22, 2019 05:27PM EST
Amber Star Merkens, Courtesy Mark Morris Dance Group
There's always been something larger than life about choreographer Mark Morris. Of course, there are the more than 150 works he's made and that incisive musicality that makes dance critics drool. But there's also his idiosyncratic, no-apologies-offered personality, and his biting, no-holds-barred wit. And, well, his plan to keep debuting new dances even after he's dead.
So it should come as little surprise that his latest distinction is also a bit larger than life: The New York Landmarks Conservancy is adding Morris to its list of "Living Landmarks."
Keep reading...
Show less
Left: Hurricane Harvey damage in Houston Ballet's Dance Lab; Courtesy Harlequin. Right: The Dance Lab pre-Harvey; Nic Lehoux, Courtesy Houston Ballet.
"The show must go on" may be a platitude we use to get through everything from costume malfunctions to stormy moods. But when it came to overcoming a literal hurricane, Houston Ballet was buoyed by this mantra to go from devastated to dancing in a matter of weeks—with the help of Harlequin Floors, Houston Ballet's longstanding partner who sprang into action to build new floors in record time.
Keep reading...
Show less