From Ballerina to Executive Director: Why Kathleen Breen Combes Wants to Be Behind the Scenes
Kathleen Breen Combes in Paulo Arrais' ELA, Rhapsody in Blue, which will be her final ballet at Boston Ballet. Photo by Rachel Neville, Courtesy Boston Ballet
When star dancers retire from the stage, it's not uncommon to see them step into a new kind of spotlight as an artistic director.
But Kathleen Breen Combes is making a more surprising move.
After the longtime Boston Ballet principal gives her farewell performance on June 9, she'll start a second career as executive director of Festival Ballet Providence, taking on the nuts-and-bolts administrative tasks that go into the business side of ballet.
---
"As much as I love being in the studio, I knew that after I stopped dancing, I didn't want to continue that rigorous in-the-studio lifestyle," says Combes, whose bold, ebullient performances onstage hold nothing back.
Over the past several years, Combes has spent her free time earning a bachelor of science in organizational communications, and then a graduate certificate in non-profit management from Northeastern University. (All while raising her now 3-year-old daughter, Cora.)
"I became very interested in what the art form could offer as a whole, rather than just personally what I could offer as an artist," she says. "For so long I only worried about what my art was doing, how I was performing. This really gives me an opportunity to make change and reach new audiences."
In addition to her degrees, she's already gotten valuable, on-the-ground work experience. While pregnant, she asked Boston Ballet artistic director Mikko Nissinen if she could dip her toes into the administrative side of the company. She became his assistant's assistant for seven months, and worked in development, helping out on a capital campaign for the school's $2.5 million facility in Newton, becoming the chair of Boston Ballet's Young Partners Committee, putting together proposals, hosting events, giving speeches.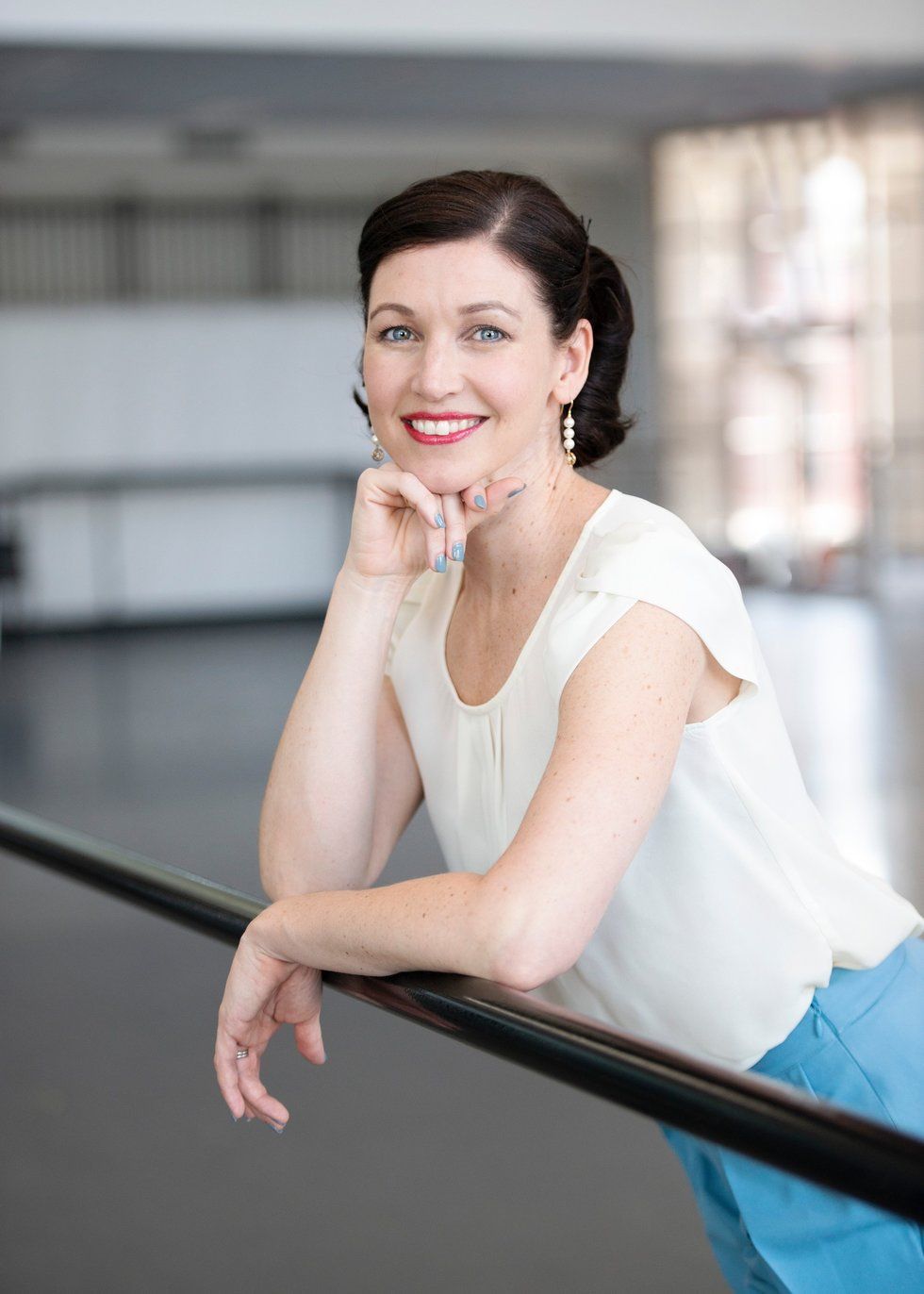 Igor Burlak, Courtesy Boston Ballet
"They used to joke that anything they'd ask me to do, I said 'yes,' " says Combes. "But I really enjoyed it. I loved seeing the company from a new perspective."

As she settles into her role at Festival Ballet this fall, her dream is to help dismantle the stereotype that ballet is an elitist art form. "I want to give the opportunity to create rep that's relevant and shows where we are as a society," she says. "It's important to pay homage to our history, but I think it's much more important to create art that speaks to people today. In the technological environment we're in right now, human emotions and connections are that much more important."
Although she is fairly familiar with the Rhode Island company—her husband Yury Yanowsky has been choreographing there for the past 10 years—she plans to meet as many people in the community as possible to gauge what's working, and what needs to evolve for the company to become more accessible.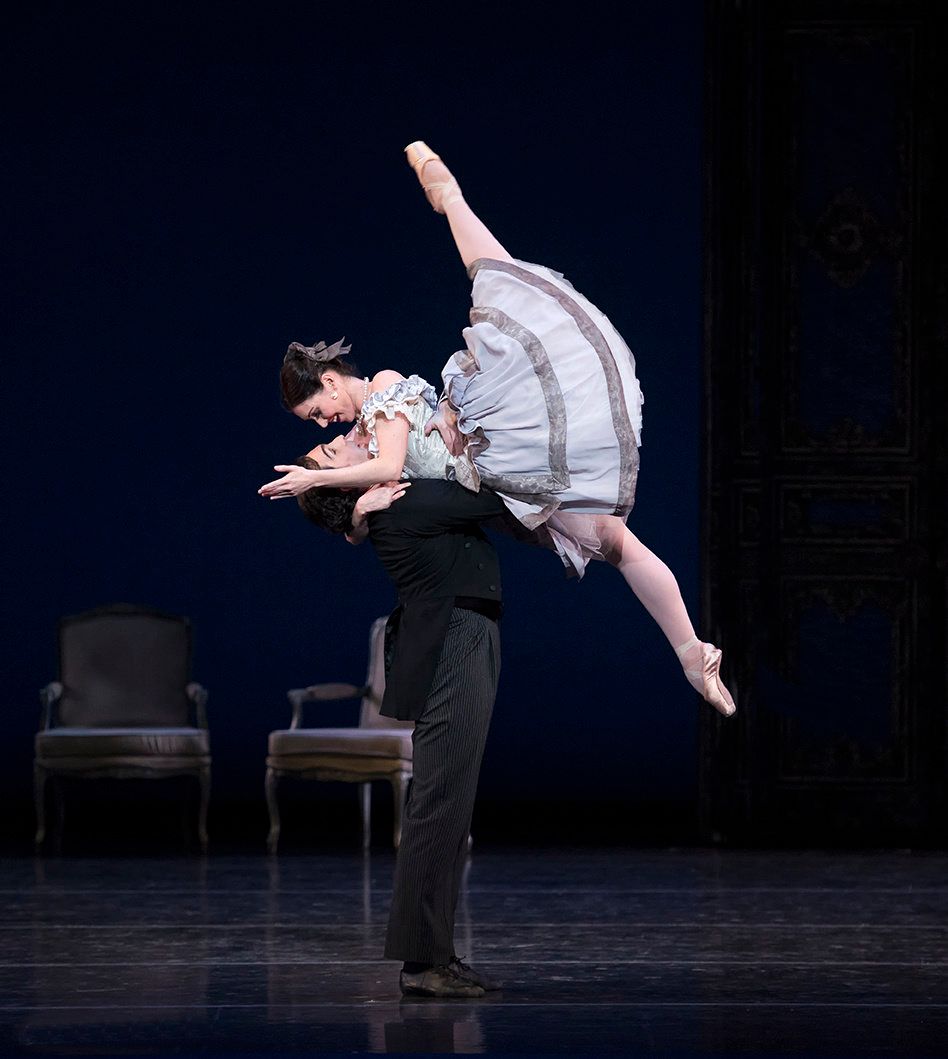 Kathleen Breen Combes with husband Yury Yanowsky in Val Caniparoli's Lady of the Camellias
Gene Schiavone, Courtesy Boston Ballet
She knows she faces a steep learning curve. ("It's easy to say all this now," she admits.) But she's thankful for the way her performance career has prepared her to take on the challenge.
"I've always said that everything I've learned as a dancer can be translated into another career," she says. "I've had to perform under pressure in front of thousands of people. For the past 16 years, I've been given daily feedback that I'm expected to apply immediately—without offense. My whole career has been about dedication, resilience, dealing with disappointments, dealing with different cultures. I know there's a ton to learn, but I have a lot in the bag already."
From Your Site Articles
Related Articles Around the Web
Chantelle Pianetta competing at a West Coast swing event. Courtesy Pianetta.
Just hearing the word "improvisation" is enough to make some ballet dancers shake in their pointe shoes. But for Chantelle Pianetta, it's a practice she relishes. Depending on the weekend, you might find her gracing Bay Area stages as a principal with Menlowe Ballet or sweeping in awards at West Coast swing competitions.

She specializes in Jack and Jill events, which involve improvised swing dancing with an unexpected partner in front of a panel of judges. (Check her out in action below.) While sustaining her ballet career, over the past four years Pianetta has quickly risen from novice to champion level on the WCS international competition circuit.
Keep reading...
Show less
Jayme Thornton
Sean Dorsey was always going to be an activist. Growing up in a politically engaged, progressive family in Vancouver, British Columbia, "it was my heart's desire to create change in the world," he says. Far less certain was his future as a dancer.
Like many dancers, Dorsey fell in love with movement as a toddler. However, he didn't identify strongly with any particular gender growing up. Dorsey, who now identifies as trans, says, "I didn't see a single person like me anywhere in the modern dance world." The lack of trans role models and teachers, let alone all-gender studio facilities where he could feel safe and welcome, "meant that even in my wildest dreams, there was no room for that possibility."
Keep reading...
Show less
Getty Images
It's hour three of an intense rehearsal, you're feeling mentally foggy and exhausted, and your stomach hurts. Did you know the culprit could be something as simple as dehydration?
Proper hydration helps maintain physical and mental function while you're dancing, and keeps your energy levels high. But with so many products on the market promising to help you rehydrate more effectively, how do you know when it's time to reach for more than water?
Keep reading...
Show less