When I saw Kele Roberson dancing at New York City Dance Alliance Foundation's college scholarship audition, I only had to watch a deep plié before writing down a 10 out of 10 on his score sheet and scribbling a giant star next to his name. Before he even had a chance to show off his incredible lines, I was mesmerized by his nuanced grace in even the simplest of movements.
He walked away from that audition with NYCDA Foundation's Dance Magazine College Scholarship worth $25,000 to the college of his choice, which happened to be Juilliard, where he was planning to attend this fall.
But shortly after winning, it turns out, his plans changed. I caught up with him earlier today to find out what happened.
---
What changed your mind and made you decide not to attend Juilliard?
It was a question of what kind of training I wanted to pursue. Ballet was always one of my better and favorite styles, but I realized I needed more intense classical training.
I attended The Royal Ballet School's summer program earlier this summer, and had the option to audition for the year-round school. I was trying to audition for 2018–19, but they accepted me into their second-year level for 2017–18 instead. It was a one-time offer, because I would be too old to start the second-year level next fall, and the only way to audition for the third-year level was by taking the second-year.
Are you hoping to dance for The Royal?
That's definitely a company that's up there for me, with Dutch National Ballet, Houston Ballet, Kidd Pivot. Although Nederlands Dans Theatre might be my number one dream. I love that, because they're dance theater, they have a theatrical aspect behind all their pieces—they tell a story, and you have to use another level of artistry. The dancers in that company are ridiculous.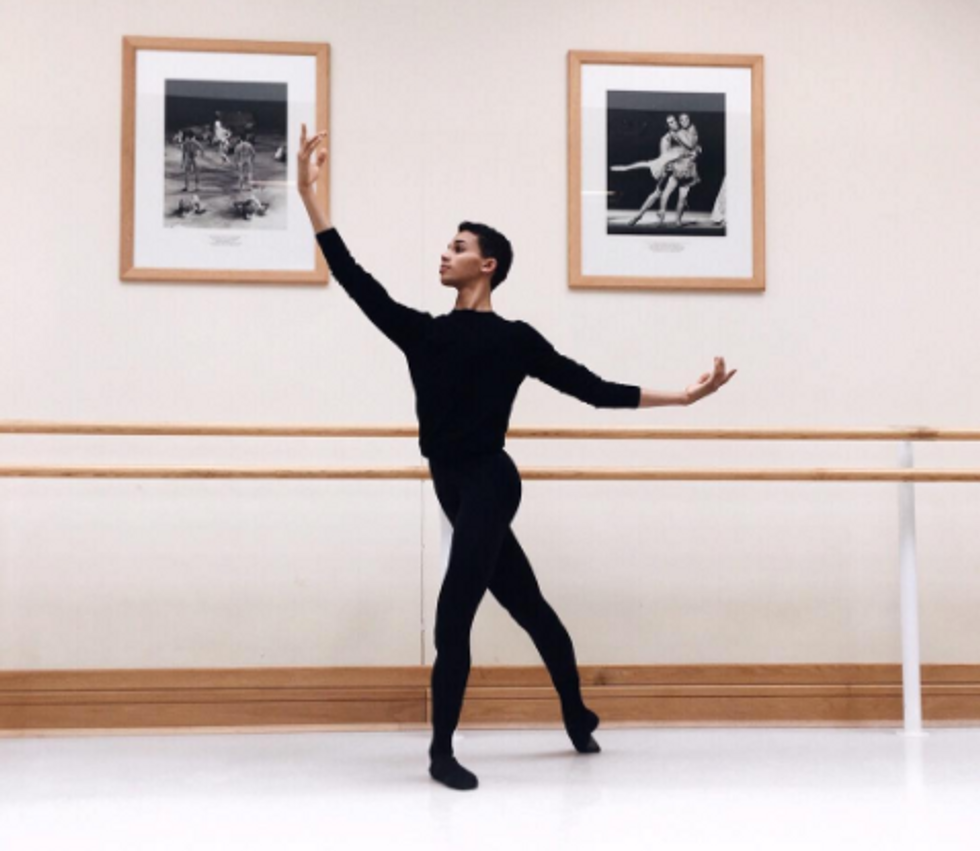 Roberson in the Royal Ballet School studios this summer. Photo via Instagram
Do you think you still might attend Juilliard later on?
As of right now, that's the plan. Juilliard's always been a dream. I graduated a year ahead (I'm still 17) so I decided to take this year at The Royal to perfect what I can in terms of technique, and hope to audition for Juilliard next year and also NDT 2, to have options.
Do you have any advice for other dancers making these big training decisions?
I think technique is something you should focus on as much as you can early on. Versatility is important, too, because you can get something from each style. But if you have that technical training as a foundation, from there you can expand and do whatever you want.
What are you most looking forward to about dancing at The Royal Ballet School?
Being in environment where I'm pushed by the dancers I'm surrounded by. I started with ballet when I was 11, but my focus shifted to contemporary, so I've never focused this intensely on ballet. This is going to be a new experience!