How does someone go from being a New York City Ballet corps member to training Hollywood A-listers like Natalie Portman, Rooney Mara and Jennifer Lawrence? By getting injured, says Kurt Froman.
When an ankle sprain left him sidelined a few years back, Froman was "sitting at home, depressed" when he sent his friend Benjamin Millepied an email asking what he was up to. It turned out that Millepied had just been hired to choreograph some scenes for a movie, but had to be in Paris during pre-production. "He needed someone to teach two actors choreography and get them in shape," says Froman. With nothing else on his plate, he said yes, and started prepping Natalie Portman and Mila Kunis for Black Swan (along with a team of other trainers and ballet consultants).
---
Since then, one gig has led to another. Froman helped Rooney Mara get more comfortable in her body for some dance-y scenes in Terrence Malick's Song to Song. Amazon hired him to train Christina Ricci to perform a short solo on pointe for its TV series "Z: The Beginning of Everything."
His latest high-profile gig was training Jennifer Lawrence for the big-budget spy thriller Red Sparrow, in theaters March 2. He talked to Dance Magazine about what it takes to speed-learn ballet, how much these kinds of gigs pay and what he has to say to all the ballet-in-Hollywood haters.
Froman Had To Create A Believable Bolshoi Principal
With no prior dance training, Lawrence had to pass for a Bolshoi principal during a six-minute sequence Justin Peck was choreographing for the beginning of Red Sparrow. Although Isabella Boylston would be her dance double, Lawrence needed to be able to hit the right marks at the right time, with believable épaulement and port de bras for the visual effects to work.
"Jen had to know all six minutes of choreography, the rises and falls of the body, how to hold her arms correctly, how to be lifted by her partner [Sergei Polunin], how to do finger turns and spot her head," Froman says. To make sure she hit the right steps on the music, they filmed her under tempo at about 75 percent of the actual speed. But she impressed everyone involved by memorizing the full sequence.
Froman Teaches More Than Just Ballet Class
Froman and Lawrence worked together for three and a half months, four hours a day, five days a week. Before diving into Peck's lightning-fast choreography, they'd start with 45 minutes at the barre each morning to help Lawrence learn the rules of ballet. "Also, for the character, it was helpful for her to have the discipline and get used to someone touching her and correcting her like ballet masters would," says Froman. They worked with rotation disks to help her understand turnout, and did strength training to develop a ballet dancer's deltoid muscles. (Lawrence also had a separate Pilates and fitness teacher.)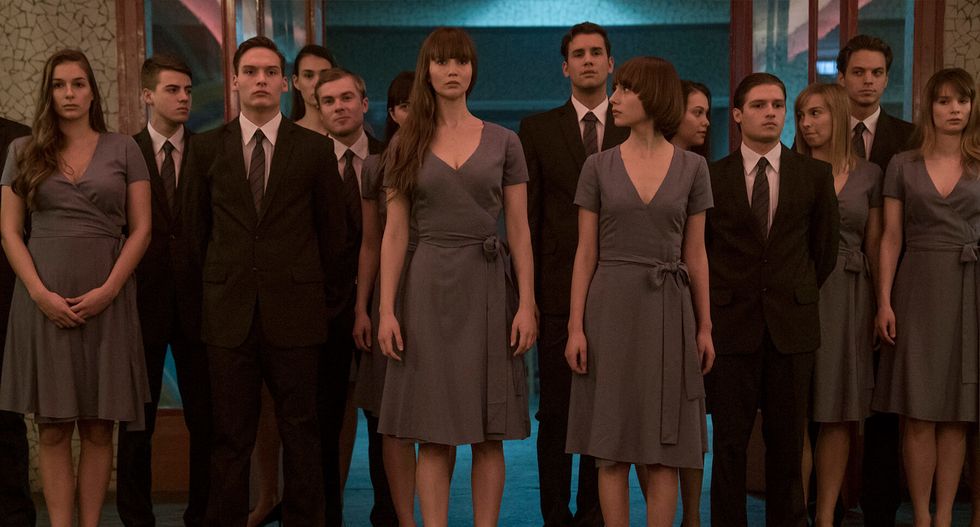 Still from Red Sparrow
He Breaks Down All the Little Details
Training a Hollywood actor isn't just about teaching them steps. Froman also has to break down things like the philosophy of ballet—why a certain angle is considered more beautiful than another—and how dancers hold and care for their bodies.
Froman showed Lawrence archival films of iconic Balanchine ballerinas like Merrill Ashley, Maria Tallchief and Melissa Hayden performing Firebird to explain the difference between this bird and Odette/Odile.
"The director, Francis Lawrence, also had me talk to her about things like how would a dancer sit—if she were sitting on a bed, would she be rubbing her feet, or doing a hamstring stretch? How would she walk down the street? Things that had to be carried throughout the film."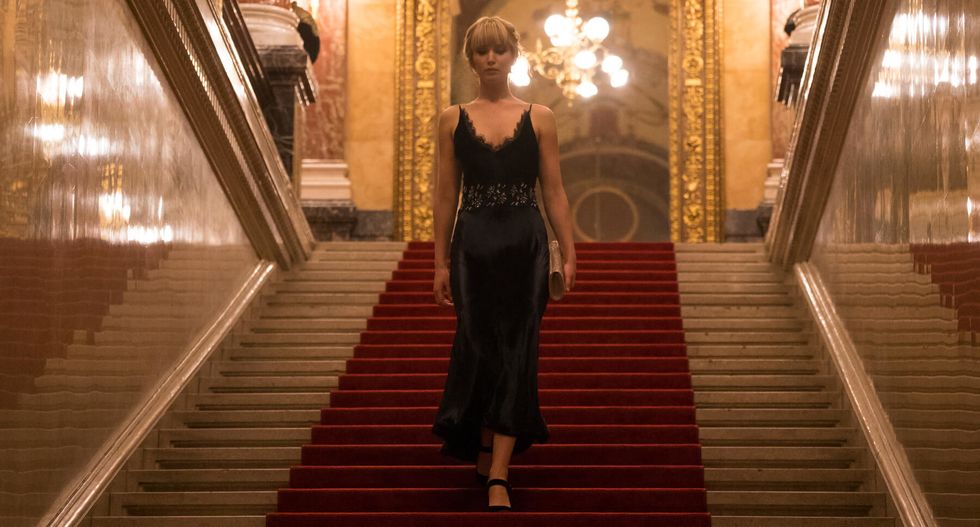 Although there's only dancing in the beginning of the film, Jennifer Lawrence had to learn how to carry herself like a dancer throughout Red Sparrow.
The Paycheck Is Surprisingly...Ordinary
Froman says the pay for these projects varies based on who's hiring him and what the budget is. But he hasn't exactly hit the Hollywood jackpot. For Black Swan, he agreed to a flat fee that didn't amount to much once he put in all the hours. Now he charges an hourly fee. "It's adequate compensation," he says, "but no more than what a personal trainer would get."
He's Tapping An Undiscovered Market
Froman has realized that, beyond just training in ballet, there are many actors who simply want to be more comfortable in their bodies. "If they know there's a dance scene, they want to feel capable and confident, they want to have options for what they can do in the moment."
Froman Loves Helping Bring Ballet To The Masses
Although Hollywood sometimes gets flak from the dance world for misrepresenting the art form, Froman relishes the opportunity to reach a broad audience. "When I started dancing in Texas in the 80s, there wasn't anything out there that I had as an example of what I wanted to do, except The Turning Point, which I would watch every day," he says. "I've loved having a hand in this process, and feel lucky to pass on my art form."