Like any dancer, Leah Merchant expects a lot from her body. "We're so trained to push, push, push," says the Pacific Northwest Ballet soloist. But one of her favorite hobbies—hiking—has shifted her mind-set.
On the trail, she's learned that harsh weather or tough terrain sometimes means you need to be patient with yourself. "It's trained me to not feel like I failed just because I need to rest a minute," she says. "Sometimes you have to let that be enough for now, and try again next time. It's more about continuing to make progress than it is about being perfect."
---
For her, it's not just about getting cardio exercise. "Hiking is a way to be physical without also being critical," she says. "There are no mirrors. It's not about what I look like. It's retrained my mind to just be present instead of always trying to be pretty."
How She Got Into Hiking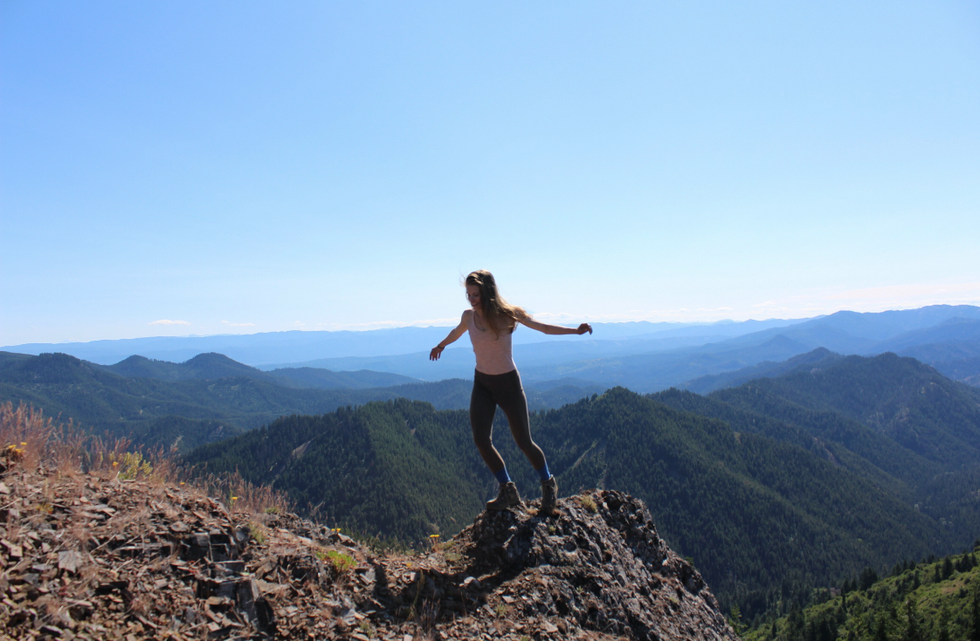 Merchant hikes any weekend that the weather is nice enough. Photo courtesy Merchant
Merchant has been outdoorsy all her life. Growing up in Alabama and North Carolina, she built forts in the woods, played in the backyard creek and biked neighborhood trails. But her passion for hiking took off once she moved to Seattle to dance with PNB. Today, she hikes every weekend when the weather is nice enough, and loves to take advantage of empty trails during her summer layoff.
Balancing Work & Adventure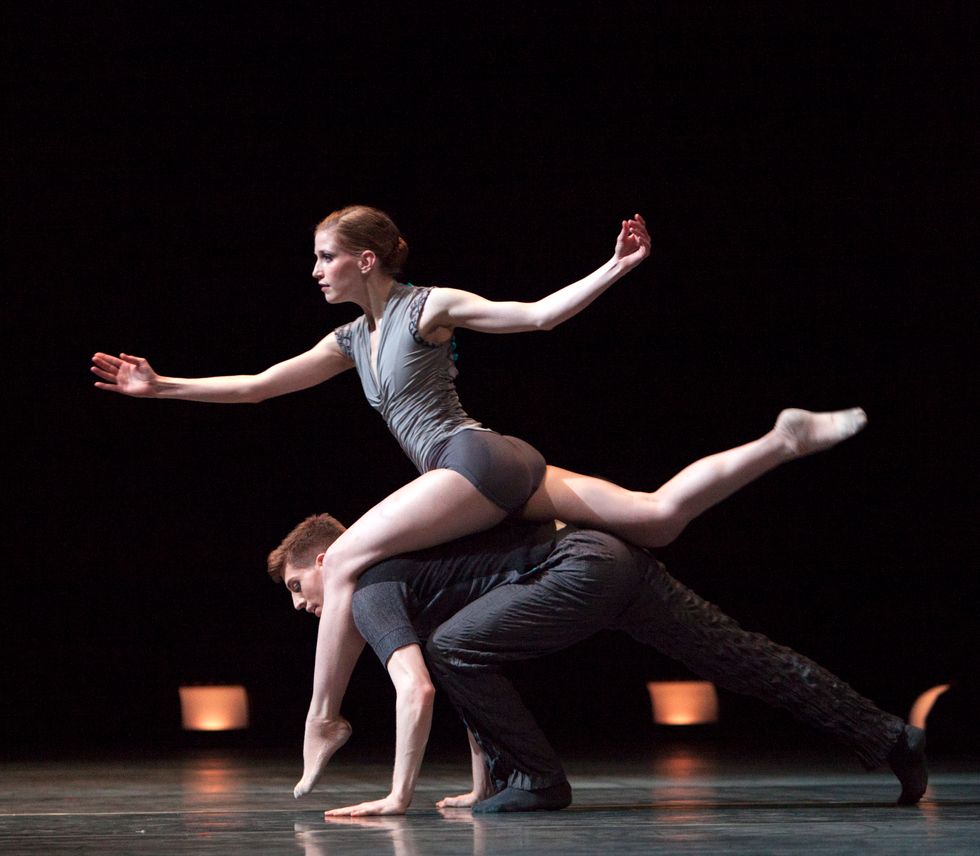 Performing in Alejandro Cerrudo's Memory Glow. Photo by Angela Sterling, courtesy PNB
But she's careful never to push her body past its limits. If she's planning a hike longer than eight miles, she'll take two days and camp overnight. "My job clearly takes priority—I can't make myself so sore I can't work," she says. "It's a complex math problem of, What do I have to do, how far do I think I can go and how much elevation do I want to get?" Throughout the week, she researches trails, checking up on recent conditions. "If I haven't solved the math problem by the weekend, I don't go out."
If It's Snowing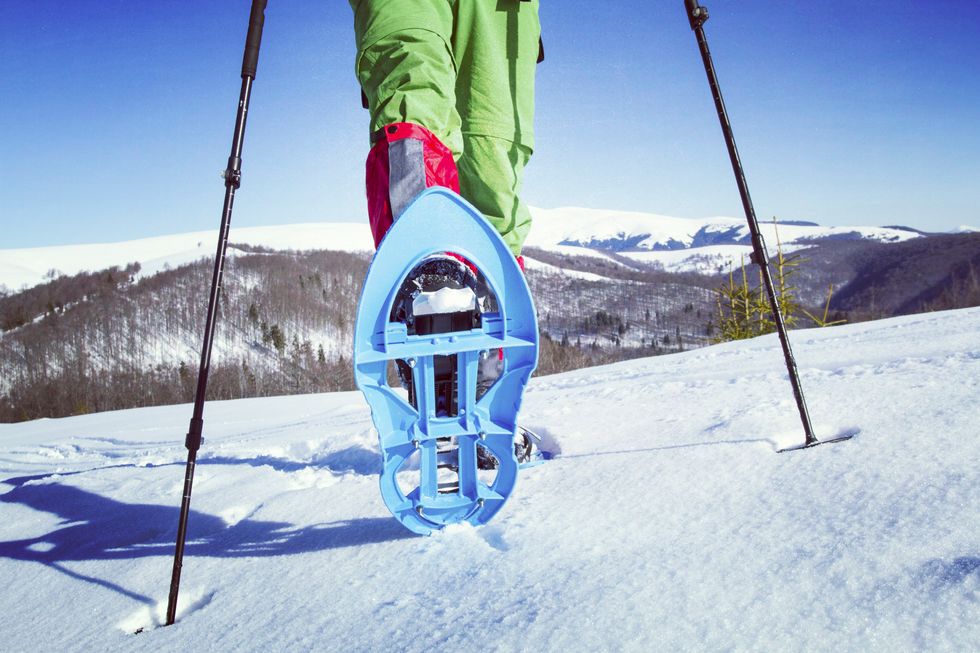 Merchant admits she always plans to snowshoe more often than she actually does. Photo via Thinkstock
Another option in the winter is snowshoeing. But Merchant admits that the wide stance can be challenging for dancers. "Every winter I have ambitious goals of where I'm going to snowshoe," she says, "but I've only broken out my pair four or five times."
Must-Haves on the Trail
• A map. "I've ended up giving my maps to a lot of lost people!"
• GPS tracker. "It's a great tool—you can always see where you've been and where the trail is. And if I'm out by myself, my husband can track me."
• Water & PB&J sandwiches or trail mix
• High-ankle hiking boots. "As a dancer, I'm very, very picky about ankle protection."
• Her dog, Scout. "He's a trail dog. He never wants to turn around."
• Pocket Survive Outdoors Longer kit. "Just in case I get stuck out there."