Nigel Lythgoe put his foot in his mouth last year. He and Debbie Allen were on a panel at The Wallis Annenberg Center for the Performing Arts, and Lythgoe started saying that what the Los Angeles scene needed was a dance festival. "I was shouted down and told, 'Well, we have got a dance festival!' " recalls the "So You Think You Can Dance" producer, with a laugh.

He apologized, but he knew that if he hadn't heard of it, the festival probably wasn't getting the publicity it deserved. So he and Allen started hatching a plan to launch their own.
---
"We decided to call it an international festival, and promote it as though it were one of our own shows," Lythgoe says. "Los Angeles has so much going for it dance-wise, but we don't sort of come together and show off."
That's about to change. For 16 days next April, the Los Angeles International Dance Festival will take over the city with performances, films, workshops and master classes, everywhere from major theaters to local parks.
"I want to literally flood Los Angeles with dance, and show how it can bring communities together—especially in Los Angeles, which is so spread out," says Lythgoe.
To get it started, Allen and Lythgoe took a practical approach: They began planning by seeing which international company was already coming to the Dorothy Chandler Pavilion next year. When they learned that Tanztheater Wuppertal would be there in April, they used that as their centerpiece and built the festival around it, mapping out other performances happening shortly before or after, and convincing as many companies as they could to arrange events during the same time period.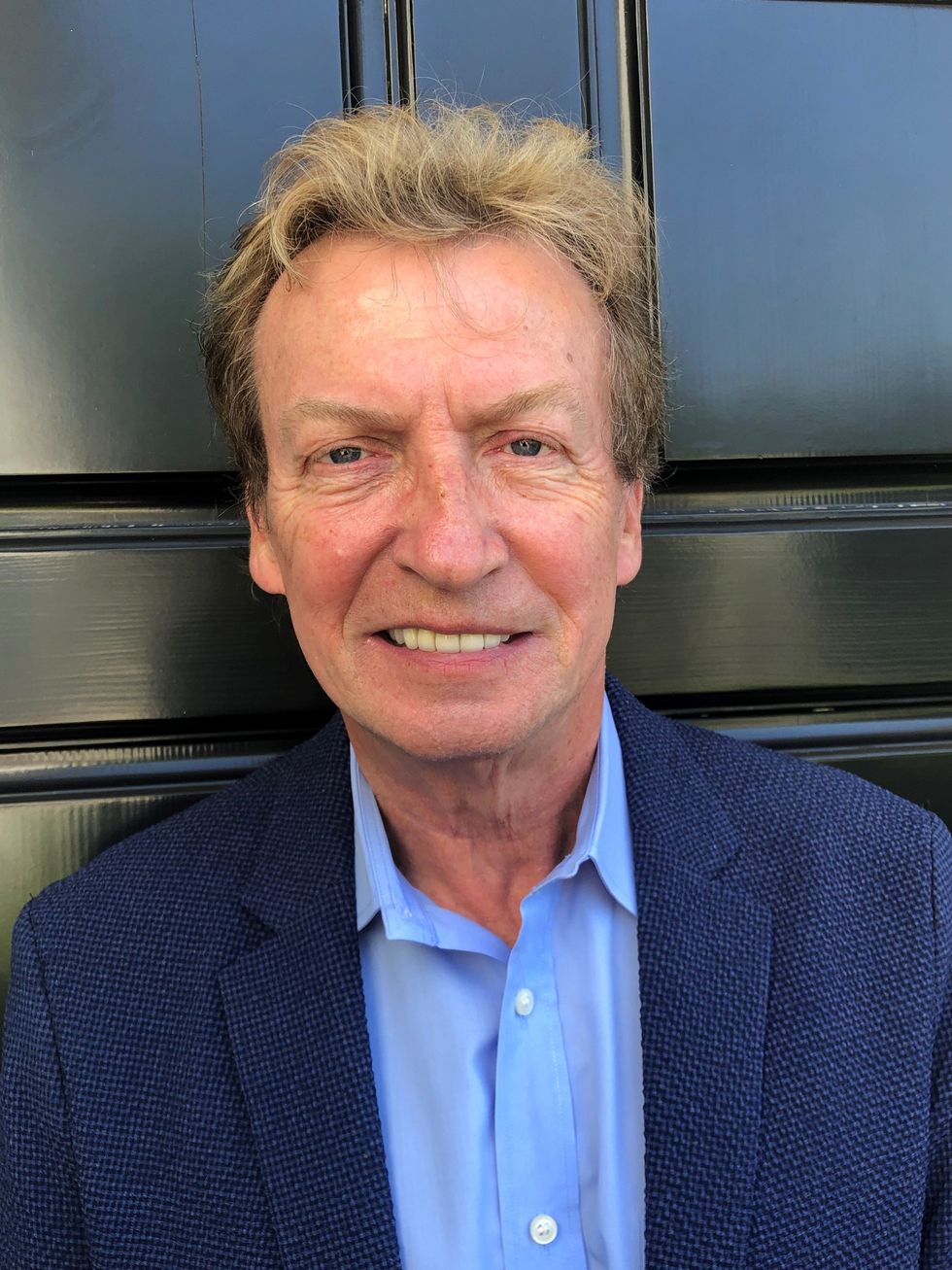 Courtesy Nigel Lythgoe
The resulting lineup now boasts everyone from out-of-town brand names like Savion Glover and Ailey II to homegrown favorites BODYTRAFFIC, L.A. Dance Project, Jacob Jonas The Company, Lula Washington Dance Theater, Syncopated Ladies, Ate9 and more. "So You Think You Can Dance" and "Dancing With The Stars" are even collaborating for the first time ever to raise money for charities that support dance. There will be Bollywood, hip hop and flamenco, and Lythgoe's trying to put together a program highlighting dancers with disabilities.
"Dance has always had an incredible history here in Los Angeles," says Lythgoe. "There's Lester Horton and so many others. And let's be honest, the three biggest dance shows on TV today are 'Dancing With the Stars,' 'So You Think You Can Dance' and 'World of Dance.' Where are they made? Los Angeles. What's gone unnoticed are all the different companies."
Although it may seem like he's pointing out the difference between L.A.'s commercial and concert dance scenes, Lythgoe refuses to distinguish between the two. "To say 'concert' or anything else describing dance in that way is crazy. What is it when 'So You Think You Can Dance' fills a 7,000-seat arena? Whether it's 'concert' or 'commercial,' it all has to be successful. You ask the general public, they don't think 'concert.' For me, that's a very American term. I think it's elitist. We're silly if we think that dance doesn't have to make money for the presenters. As much as dance companies want to complain that they're not supported or that theater directors don't put them on, if they don't make money, it's going to be very hard to be successful. Concert dance has got to be commercial."
Case in point: Without a sponsor underwriting the inaugural edition of this festival, one of its biggest challenges is making sure that every event pays for itself through ticket sales. Going forward, Lythgoe and Allen are searching for a sponsor that can help bring back the festival every couple of years. "This is bringing an entire community together—what better way to advertise your product?"
And, personally, he finds no better way to bring the community together than through dance. "We're finding more and more from neuroscientists how great dance is for all of us—for growing bones in kids, for staving off Alzheimer's and other neurodegenerative diseases in us older ones. It's really the best way of keeping fit—and it puts a bloody big smile on your face. We all need more of that nowadays."