Breaking Stereotypes
Jan. 23, 2018 02:15PM EST
Yes, Male Dancers Get Body Shamed Too
Charlie Hodges shares his story of fighting insecurity about his height, weight and hair line
Conversations about body image in dance typically revolve around female dancers. For an obvious reason: It's usually women who are driven to dangerous means to reach the ideal "ballet body."
But they're not alone in the struggle. Former Twyla Tharp dancer Charlie Hodges recently told his own story during a TED Talk at California's ArtCenter College of Design.
---


He Experienced Shaming Almost As Soon As He Started Dance
Hodges began dancing at age 10. Shortly after, a teacher who noticed his talent told him that if he were serious, he'd need to lose weight. By age 12, Hodges started winning awards on the competition circuit—where one director told him, "You'll be unstoppable just as soon as you lose your baby fat."
Losing self-esteem, he went on a diet and lost 14 pounds. To this day, Hodges thinks that weight loss might have stunted his growth.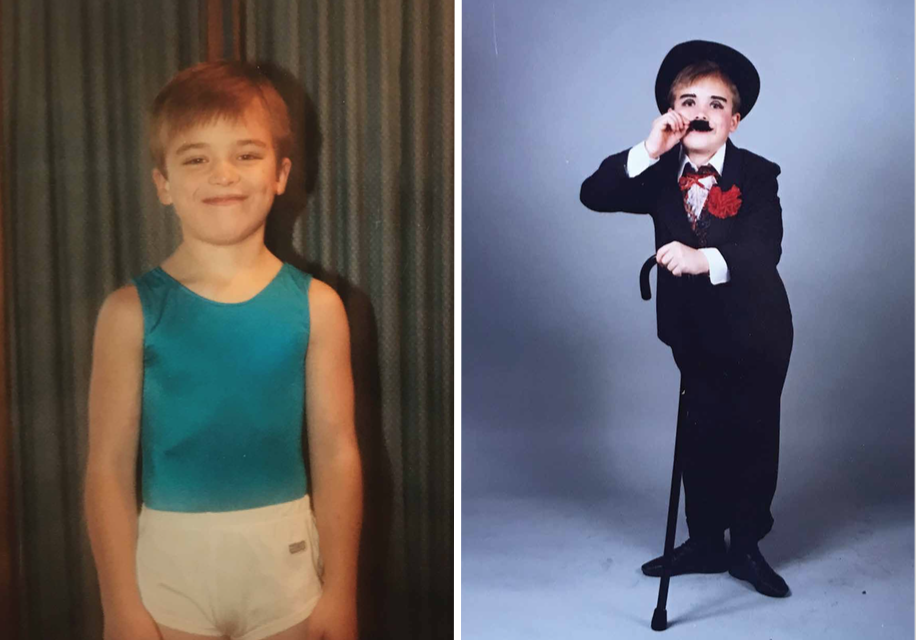 Teachers kept telling Hodges that the right growth spurt could fix everything.


As a Professional, He Couldn't Escape His Body
At 18, Hodges won second place at the prestigious National YoungArts Week. But when he auditioned for 14 ballet companies that year, all 14 said no. One letter read, "We regret to inform you that we have absolutely no use for a body like yours in our company."
He eventually got a job at Sacramento Ballet, but continued to face challenges. When he was cast as the lead in Theme and Variations, the company needed to get special permission from the Balanchine Trust because he was so short. Critics consistently called him a fireplug and pointed out his unorthodox body.
On a "Hail Mary pass," as he puts it, he auditioned for Twyla Tharp and she hired him on the spot. He says dancing for her was paradise: He loved the artistic collaboration, and was voted "Dancer of the Year" by the European Critics' Choice Awards. He felt the spell had finally been broken.
Then in 2002, he was considered for the leading role in Tharp's new Broadway show, Movin' Out. Although he had her full support, the producers weren't convinced that he looked enough like the masculine heartthrob that the role needed.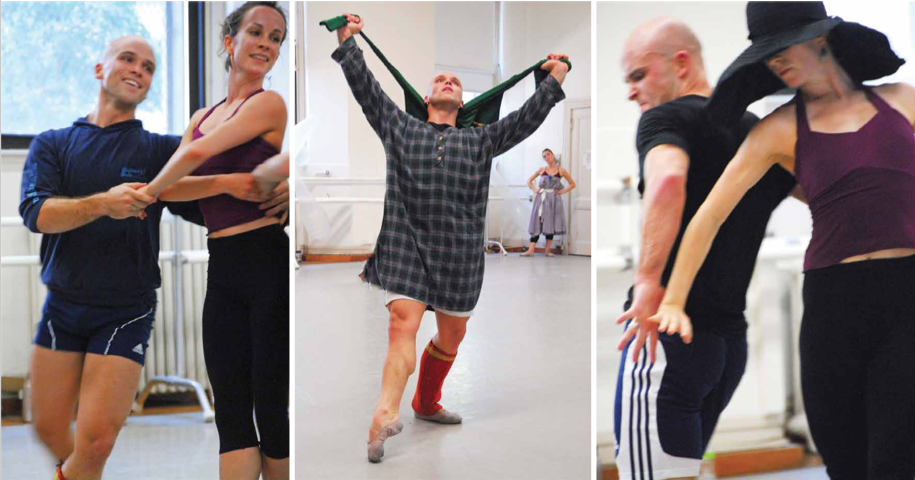 Hodges loved the artistic challenges of working with Twyla Tharp


He Turned Around His Career By Embracing What He Had
Finally, Hodges decided to change how he saw himself: He would be the shortest dancer on the stage who jumped as high as the tallest; he would be the thickest dancer who moved lighter than the rest.
"My entire career, I stood out too much to fit in," he says in the TED Talk. "And that whole time, I was the one who couldn't accept that short, fat and bald could be the next best thing on the block. I had to change how I saw myself. All of my accomplishments were not in spite of my short, fat, bald body, but because of it."
He eventually replaced the lead in Movin' Out, and went on to dance in two of Tharp's other Broadway shows. He later moved out to Los Angeles and helped Benjamin Millepied get his L.A. Dance Project off the ground as a dancer and ballet master.
He feels that his success came from the bravery it took to face failure. He says, "Failure is a rain storm: The sooner you let yourself get wet, the quicker you realize how fun it is to skip through the puddles and feel the rain on your face. You remember how harmless water is."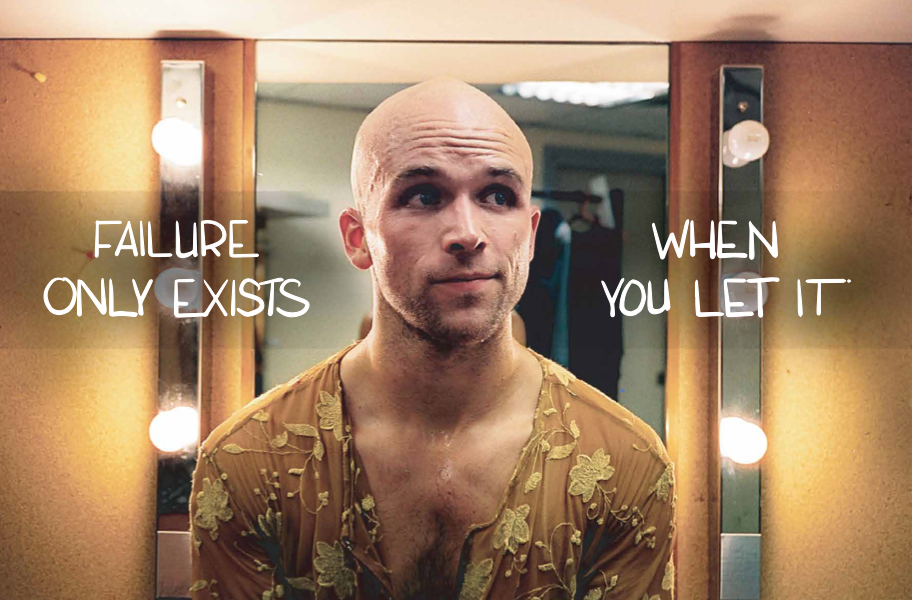 A slide from Hodges' TED Talk
Watch Hodges' full talk for yourself—it's worth it:
Related Articles Around the Web
Rant & Rave
May. 23, 2018 04:25PM EST
Jessica Lang's Her Notes, one of ABT's few recent commissions from women. Photo by Rosalie O'Connor
A few weeks ago, American Ballet Theatre announced the A.B.T. Women's Movement, a new program that will support three women choreographers per season, one of whom will make work on the main company.
"The ABT Women's Movement takes inspiration from the groundbreaking female choreographers who have left a lasting impact on ABT's legacy, including Agnes de Mille and Twyla Tharp," said artistic director Kevin McKenzie in a press release.
Hypothetically, this is a great idea. We're all for more ballet commissions for women. But the way ABT has promoted the initiative is problematic.
Keep reading...
Show less
Cloud in Beth Gill's Catacomb. Photo by Brian Rogers, Courtesy Gill
Some dancers move to New York City with their sights set on a dream job: that one choreographer or company they have to dance for. But when Maggie Cloud graduated from Florida State University in 2010, she envisioned herself on a less straightforward path.
"I always had in mind that I would be dancing for different people," she says. "I knew I had some kind of range that I wanted to tap into."

Keep reading...
Show less
News
May. 18, 2018 12:05PM EST
The inimitable Alicia Alonso, now 97, remains at the helm of Ballet Nacional de Cuba. Photo by Leysis Quesada, Courtesy BNC
On the occasion of its 70th anniversary, the Ballet Nacional de Cuba tours the U.S. this spring with the resolute Cuban prima ballerina assoluta Alicia Alonso a the helm. Named a National Hero of Labor in Cuba, Alonso, 97, has weathered strained international relations and devastating fiscal challenges to have BNC emerge as a world-class dance company. Her dancers are some of ballet's best. On offer this time are Alonso's Giselle and Don Quixote. The profoundly Cuban company performs in Chicago May 18–20, Tampa May 23, Washington, D.C., May 29–June 3 and Saratoga, New York June 6–8.
Dance in Pop Culture
May. 17, 2018 10:12AM EST
Participants show off their plié. Screenshot via YouTube
We all know that the general population's knowledge of ballet is sometimes...a bit skewed. (See: people touching their fingertips to the top of their head, and Kendall Jenner hopping around at the barre.)
Would your average Joe know how to do ballet's most basic step: a plié? Or, more to the point, even know what it is?
SELF decided to find out.
Keep reading...
Show less
What Wendy's Watching
May. 22, 2018 02:50PM EST
PC Paul Kolnik
New York City Ballet is celebrating the Jerome Robbins Centennial with twenty (20!) ballets. The great American choreographer died in 1998, so very few of today's dancers have actually worked with him. There are plenty of stories about how demanding (at times brutally so) he could be in rehearsal. But Peter Boal has written about Robbins in a more balanced, loving way. In this post he writes about how Robbins' crystal clear imagery helped him approach a role with clarity and purpose.
Keep reading...
Show less
92Y Harkness Dance Center is hosting the first festival dedicated to dance films captured on mobile devices. Photo by Adam Grannick, Courtesy 92Y
Who says you need fancy equipment to make a festival-worthy dance film? Right now, two New York City–based dance film festivals are calling for aspiring filmmakers to show their stuff—and you don't need anything more cumbersome than a smartphone to get in on the action.

Here's everything you need to know about how to submit:
Keep reading...
Show less


Get Dance Magazine in your inbox