As side hustles go, Margaret Cromwell might win the prize for most unusual.
When she's not onstage with Margaret Jenkins Dance Company, the modern dancer moonlights as a first officer on dinner cruises on the San Francisco Bay. After company class and rehearsal from 12:30 to 5:30 pm, one to two days a week she'll work on a boat from 6 pm until 1 am, pulling ropes, lifting heavy objects, running up and down stairs, and assisting the captain.
---
All that exertion takes a toll, so when a lingering rotator-cuff injury acted up in 2015, she turned to fellow MJDC dancer Kelly Del Rosario, a certified personal trainer.
During their weekly sessions at Rise Combat Sports, where he is the strength and conditioning coach, Cromwell performs exercises that build agility, endurance and power: everything from flipping a tractor tire to hopping over hurdles to throwing a medicine ball.
Why Cross-Training Is Key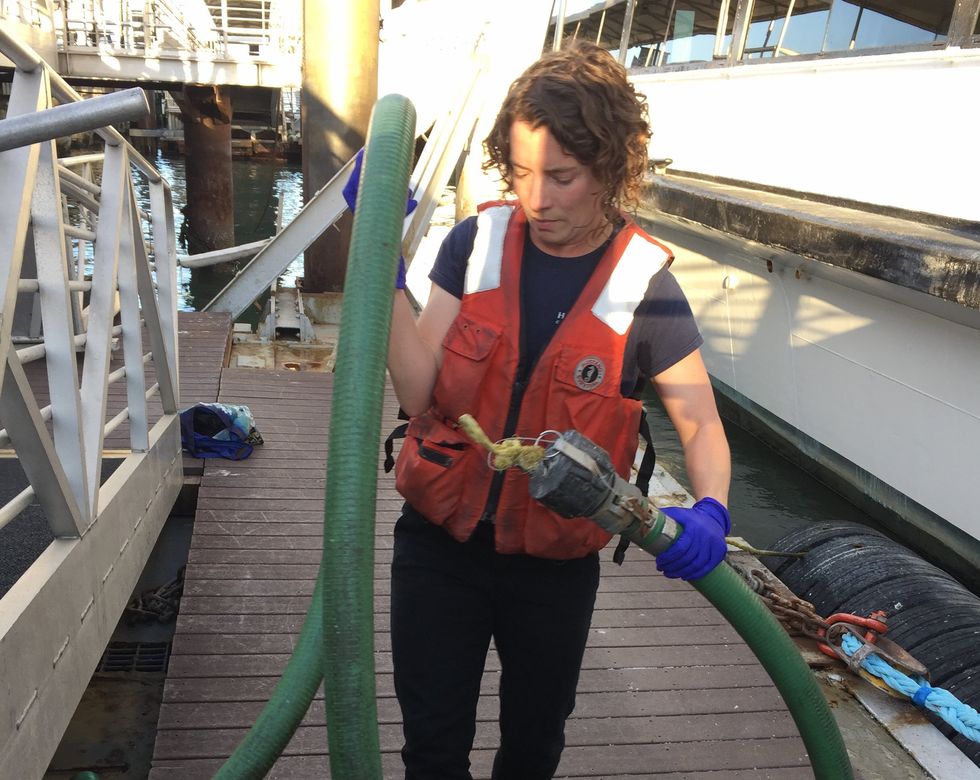 Cromwell prepping the boat. Photo by Claudia Bauer.
Adding more physical exertion to her life might seem like overdoing it, but Cromwell believes she dances better on days that she trains before taking class. "I come in exhausted from training, and then kind of reestablish the dance pathways," she says. "I feel a deeper connection with my body." Her increased upper-body strength has remedied her shoulder pain and also helped with partnering.
Fitness training has empowered Cromwell in many ways. "As a dancer, I was taught the mentality of protecting your body, from a defensive place," she says. "I've learned that my body loves to be pushed."
Her Go-To Power Moves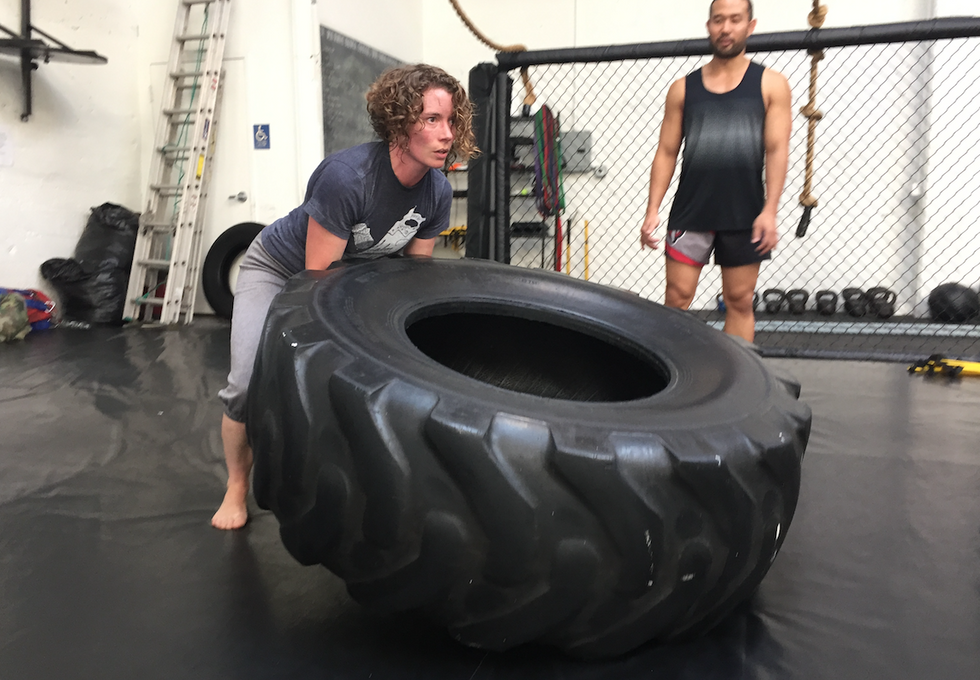 Cromwell flips tires to improve her power. Photo by Claudia Bauer
Tire flipping: Squatting next to a roughly 100-pound tractor tire, Cromwell puts both hands under the tire's edge. With an explosive burst, she powers through her legs and core to lift the tire to vertical and push it over. "Imagine jumping, but with your entire body," says Del Rosario. "It teaches dancers to use all their force."
Sledgehammer: Cromwell swings a 10- or 20-pound sledgehammer at the sidewall of the tractor tire. "It feels like you're finding a really good overcurve," she says, "because you're using that weightedness to drop into a circle and give yourself momentum." She softens her upper body to absorb the rebound. "That softness combined with strength is where efficient partnering exists," says Del Rosario.
Try This: Cromwell's Rope Ladder Drills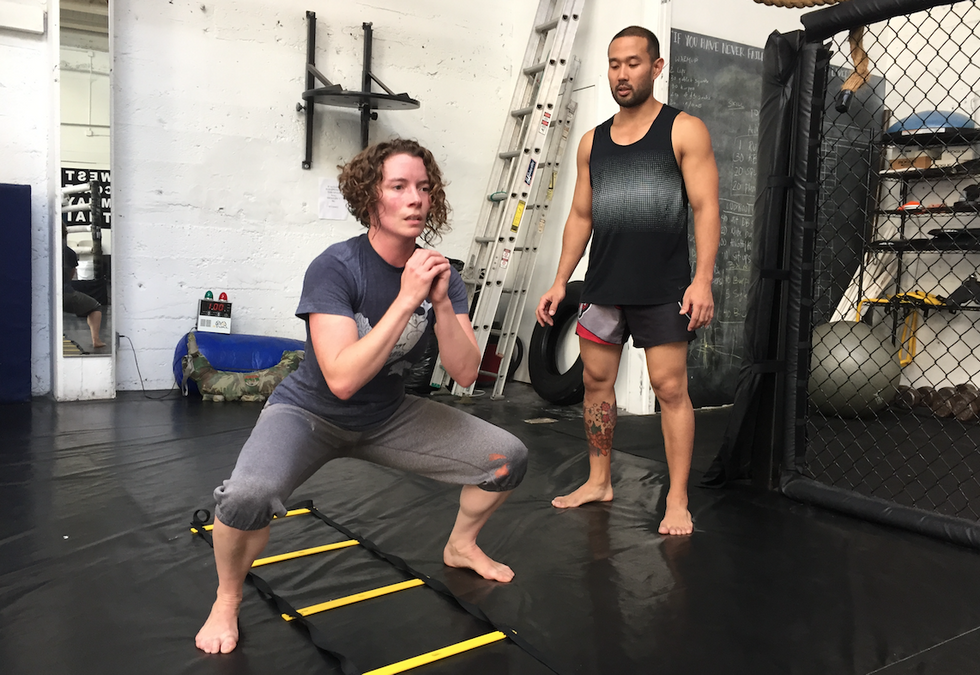 Jump up and down the ladder, aiming for speed. Photo by Claudia Bauer.
Flipping tires and swinging sledgehammers require training and a spotter, but any dancer can try Cromwell's rope-ladder drills. Great for improving petit allégro, ladder work develops coordination, speed and control in the feet and legs.
Stand at one end of the ladder, keeping legs parallel.
Hop with both feet into the first square.
Hop so that each foot lands outside the next square.
Jump so that the legs land together into the third square.
Work your way down the ladder, then turn around.
Start with 30-second intervals and increase your speed as you work up to 60 seconds. It's not about jumping high, it's about staying at the same speed, says Del Rosario. "When you do it for speed, you're getting adductor and abductor work, and also teaching the body to stay grounded."
Boost the challenge by hopping from two feet to one, alternating feet or going backwards.