Why This Manager Thinks Artists Should Wait Longer Before Starting Companies
Margaret Selby with client Michelle Dorrance, photo by Todd Burnseed
Margaret Selby never dreamed that her passion for dance would lead her everywhere from working on live TV specials like the Macy's Thanksgiving Day Parade to producing hip-hop musical Jam on the Groove, from Columbia Artists Management, Inc., to public TV's "Great Performances: Dance in America."
Now, through her company Selby/Artists MGMT, she helps clients like Dorrance Dance, MOMIX and Pacific Northwest Ballet navigate the behind-the-scenes elements that get their work onstage, like booking tours, marketing and planning upcoming seasons.
---
She recently spoke with Dance Magazine about the behind-the-scenes work that lands your favorite artists onstage, and why choreographers should wait before launching their own companies.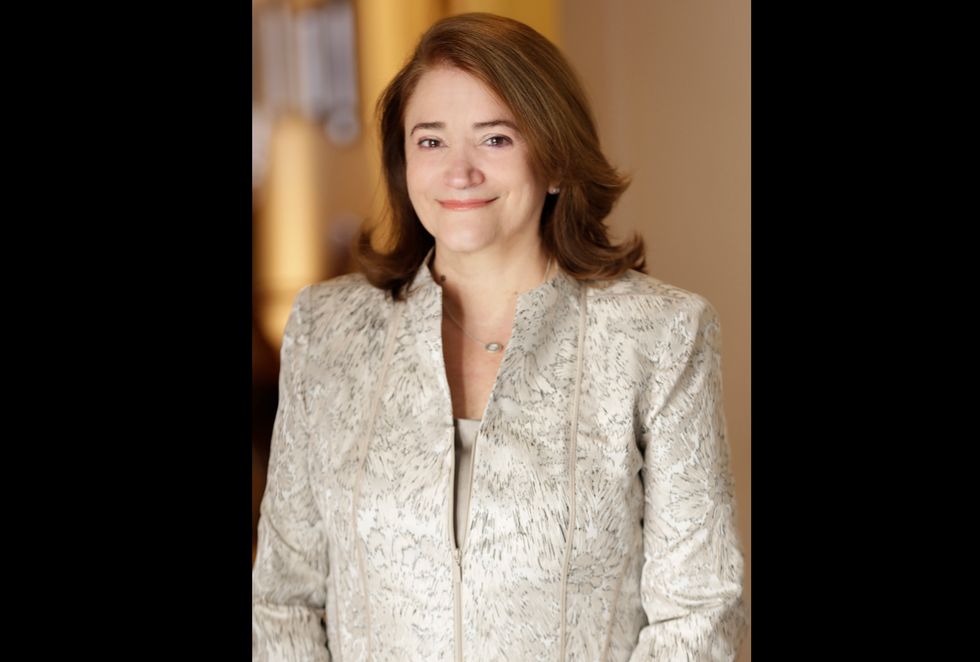 Margaret Selby. Photo by Michael Benabib, courtesy Selby
What a Manager Actually Does
"I work with small and mid-sized companies, so what they need is different than big companies with a lot of infrastructure. It's not just booking dates—I always say I'm a strategist and booking is a side product. It's really about developing an artist."
"It's not a 9-to-5 job. I'm on the phone with people before I get to the office, I'll be in the office all day, then I'll either go see a show or I'll work late or I'm traveling. It's really all-encompassing."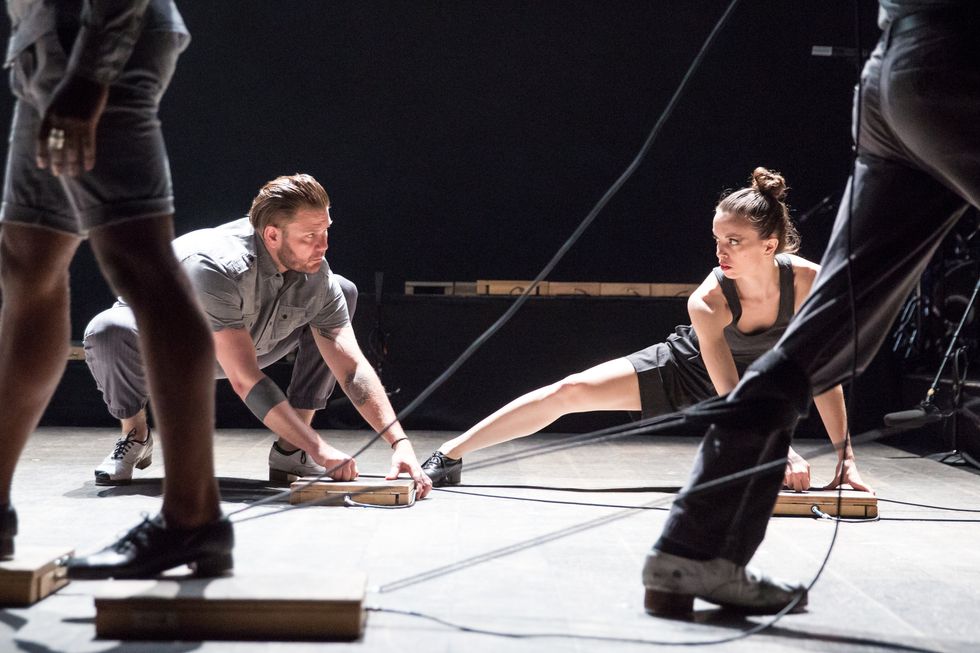 Dorrance Dance. Photo by Matthew Murphy, courtesy Selby
How She Chooses Her Clients
"To work with a company, I have to love it. I have to want to see the show all the time. And then it's how it fits on the rest of my roster—I want artists that are complementary but not the same."
"I feel a tremendous responsibility to the people I represent, about getting them work and helping them navigate a very difficult industry. It's getting harder each year."
"I couldn't have planned the career that I have. It's important to trust your own gut. It's about seeing something before other people recognize it, and jumping on it because you believe in it—not waiting for other people to approve it."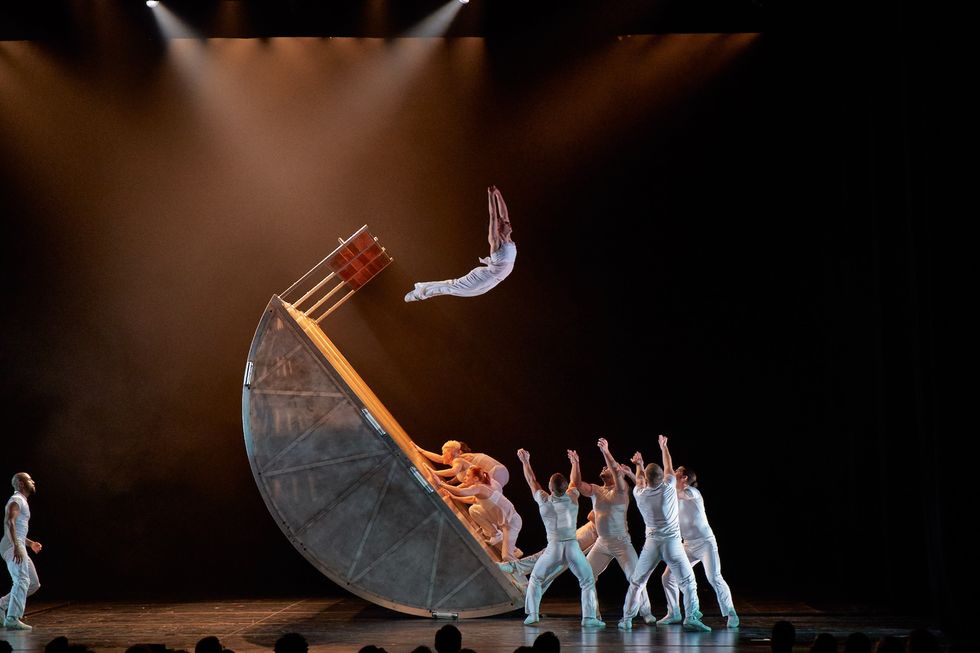 Diavolo - Architecture in Motion. Photo by George Simian, courtesy Selby
The Biggest Mistakes She Sees Dance Artists Make
"A lot of artists put up a website and think, 'I have a dance company.' But what does it really mean? It is such hard work—you have to be really committed, you have to have a great team, an executive director, and then find a board and donors, because it doesn't pay for itself."
"I tell choreographers who want to have dance companies, 'Please freelance and make lots of works first.' Let other people pay you to make work on their dancers. Eventually the rights will revert back to you, and then you've already got pieces made for a company."
"I wish people thought more about promoting the live experience. The way to use video is to excite people to go buy a ticket, not to satiate them with video."
"I wish more dancers who want to be in the business side would look at getting into a presenting organization. If someone works in the programming department, they can champion dance from within those confines."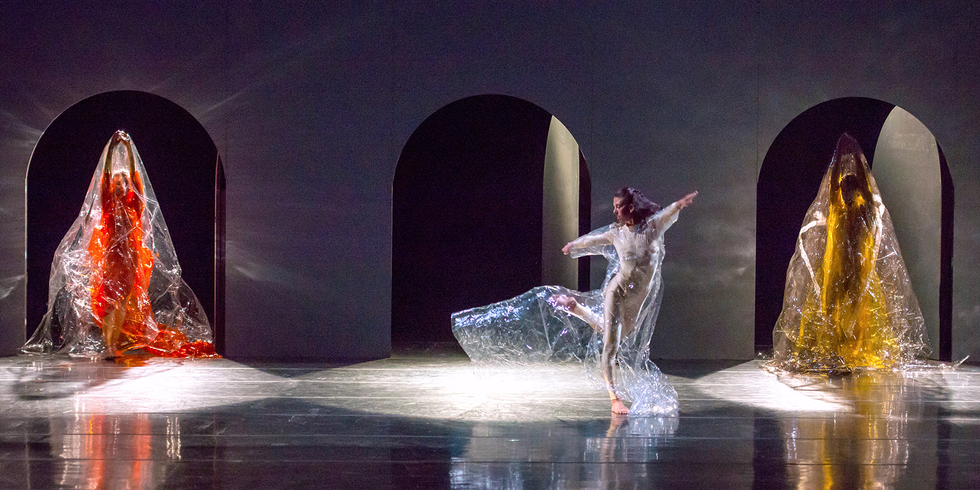 Shen Wei Dance Arts. Photo courtesy Selby
What Makes It All Worth It
"Part of my joy is going to a performance of one of my companies and watching the audience enjoy it."
Rachel Papo
In the middle of one of New York City Center's cavernous studios, Misty Copeland takes a measured step backwards. The suggestion of a swan arm ripples before she turns downstage, chest and shoulders unfurling as her legs stretch into an open lunge. She piqués onto pointe, arms echoing the sinuous curve of her back attitude, then walks out of it, pausing to warily look over her shoulder. As the droning of Ryuichi Sakamoto and Alva Noto's mysterious "Attack/Transition" grows more insistent, her feet start to fly with a rapidity that seems to almost startle her.
And then she stops mid-phrase. Copeland's hands fall to her hips as she apologizes. Choreographer Kyle Abraham slides to the sound system to pause the music, giving Copeland a moment to remind herself of a recent change to the sequence.
"It's different when the sound's on!" he reassures her. "And it's a lot of changes."
The day before was the first time Abraham had seen Copeland dance the solo in its entirety, and the first moment they were in the studio together in a month. This is their last rehearsal, save for tech, before the premiere of Ash exactly one week later, as part of the opening night of City Center's Fall for Dance festival.
Keep reading...
Show less
Ailey II artistic director Troy Powell teaching an Ailey Workshop at NYCDA. Courtesy NYCDA
Back in 2011 when Joe Lanteri first approached Katie Langan, chair of Marymount Manhattan College's dance department, about getting involved with New York City Dance Alliance, she was skeptical about the convention/competition world.
"But I was pleasantly surprised by the enormity of talent that was there," she says. "His goal was to start scholarship opportunities, and I said okay, I'm in."
Today, it's fair to say that Lanteri has far surpassed his goal of creating scholarship opportunities. But NYCDA has done so much more, bridging the gap between the convention world and the professional world by forging a wealth of partnerships with dance institutions from Marymount to The Ailey School to Complexions Contemporary Ballet and many more. There's a reason these companies and schools—some of whom otherwise may not see themselves as aligned with the convention/competition world—keep deepening their relationships with NYCDA.
Now, college scholarships are just one of many ways NYCDA has gone beyond the typical weekend-long convention experience and created life-changing opportunities for students. We rounded up some of the most notable ones:
Keep reading...
Show less
Getty Images
Dancers are understandably obsessed with food. In both an aesthetic and athletic profession, you know you're judged on your body shape, but you need proper fuel to perform your best. Meanwhile, you're inundated with questionable diet advice.
"My 'favorite' was the ABC diet," says registered dietitian nutritionist Kristin Koskinen, who trained in dance seriously but was convinced her body type wouldn't allow her to pursue it professionally. "On the first day you eat only foods starting with the letter A, on the second day only B, and so on."
Keep reading...
Show less
Left: Hurricane Harvey damage in Houston Ballet's Dance Lab; Courtesy Harlequin. Right: The Dance Lab pre-Harvey; Nic Lehoux, Courtesy Houston Ballet.
"The show must go on" may be a platitude we use to get through everything from costume malfunctions to stormy moods. But when it came to overcoming a literal hurricane, Houston Ballet was buoyed by this mantra to go from devastated to dancing in a matter of weeks—with the help of Harlequin Floors, Houston Ballet's longstanding partner who sprang into action to build new floors in record time.
Keep reading...
Show less